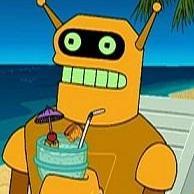 4
By Calculon
Started
My good friend John invited me (I may have imposed) for a visit from cold Massachusetts down to sunny Arizona for an extended weekend of riding.  He's kinda giddy right now as he just bought a new bike and this was his first long ride.  We rode for three days, the first two days were with his other friends, so we had a group of four.  John's new bike is a Harley Sport Glide and his buddies were also on Harleys, I was the outlier riding John's old love, his Honda Interceptor.
 
You never know what it's going to be like when riding in a group, in particular if you are riding with folks you never met before.  Fortunately they were good guys, unfortunately they don't like to stop so I missed capturing some great scenery but you gotta roll with the flow in these cases.  Also, I made the mistake of not cataloging our meals, some great Mexican food can be had in Arizona.
 

Which one of these is not like the other.
 

240 plus miles and no stops other than for gas, lunch and one time to sort directions.  This was our destination for the night, Heber, AZ.  This charming canyon runs through the middle of town, no bigger than a large ditch.  I'm assuming it becomes a bit more grand further along.
 

Heber is a very, very small town.  A handful of houses, two antique stores and a couple of restaurants.  Plus cow skulls and aliens.
 

We are at pretty high elevation, 6,627 feet and it was cold the next morning.  Mike, the ride leader, wanted to get rolling right away but it was just barely above 32 degrees.  We coaxed him into a long breakfast and passively packed quite slowly, warmed up to about 42 degrees when we headed out.  Fortunately for me John's VFR has heated grips.
 

Our main destination is Salt River Canyon.  This is not that canyon, Jeff is standing right at the edge of the dropoff though it's hard to tell in this photo, it is a long way down.
 

One of the neat things about riding in the desert are the long views to the horizon and the mesas and mountains in the distance.
 

We are on the north side of the Salt River Canyon lookout.  The highway winds down the canyon walls to the bottom along the river and then rises back up to the other side.  Some spectacular views, technical curves and switchbacks and lots of other riders.
 

Here is a panorama of the canyon from the floor along the river.  See if you can make out the road descending and ascending on either side.
 

Under the bridge looking south along the canyon walls.
 

This happened more than once, Jeff, John and I were all on a Cardo comm and our ride leader wasn't connected.  The few times we made a stop he kept on going and he either had to turn around or wait.  Mike was a good sport about it, he's a great rider, spent 20 years as a moto-cop in San Diego and LA.  We all said our goodbyes after a BBQ lunch back in Tucson.
 

The next day it was just John and I and we took a meandering route to Tombstone, AZ.  Those not familiar with Tombstone, it was an old west town that earned it's fame for the gunfight at the OK Corral.
 

I saw many mines on my ride the days before and again today.  These are massive projects.
 

The dusty town of Tombstone, AZ.  It's a tourist attraction now with workers dressed up in period costumes and barking along the main street to come and see a gunfight or watch the can-can dancers.
 

You can go for a stagecoach ride or shoot a revolver at a shooting gallery if you so desire.
 

I was hoping to go and see the "Highest Kicks in Town" at the Oriental Saloon but John steered us towards Big Nose Kate's for our lunch.
 

Now normally I don't drink when I'm riding but I'm in the Old West at a saloon so I broke my rule.  Mine is the shorter darker beer.  And that lovely lady was our bartender, didn't catch her name but when your a cowpoke rolling into town for one night what's in a name anyway.  She was absolutely wonderful and quite charming.
 

The famous cemetery of Boot Hill.  Apparently this used to be free to enter but now it's an attraction with a gift store/museum and a fee to walk the grounds.  Didn't really feel like a tour so I snapped a quick photo at a hole in the fence.  According to John at least they cleaned it up now that it's a paid attraction and I understand that there is a guide or guidebook to explain the sites in more detail.
 

In the Old West they say the good guys wear white but in John's case this isn't true.  He may be wearing black but he is one of the most generous and kind people I know.
So long pardner, we got to ride these horses back home to Tucson now.  Ride safe!

6
By wrestler
Started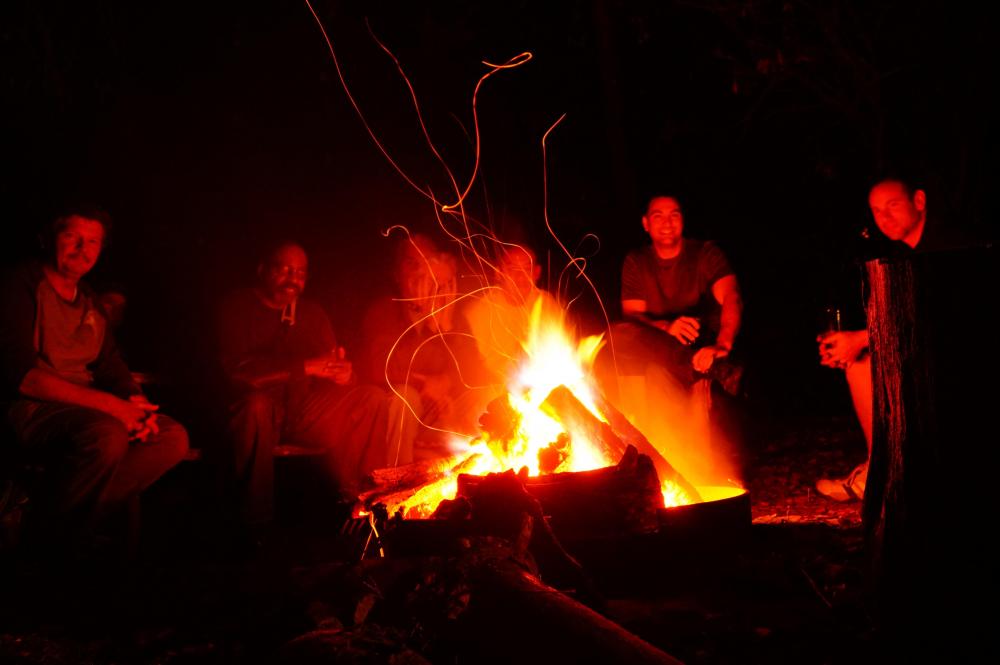 Who remembers Viethorse and his epic trip to the USA from Vietnam? Believe it or not it has been five years since this Saturday night by the fire. 
Well, this time America goes to Vietnam to share some ride experience courtesy of Viethorse. I am headed to Hanoi and points north for some
photo ops with our Vietnamese correspondent. Stay tuned for some epic photoes from the other side of the world. Anyone have a message for
Viethorse?

 

Gettin' the party started