3
By Philois1984
Started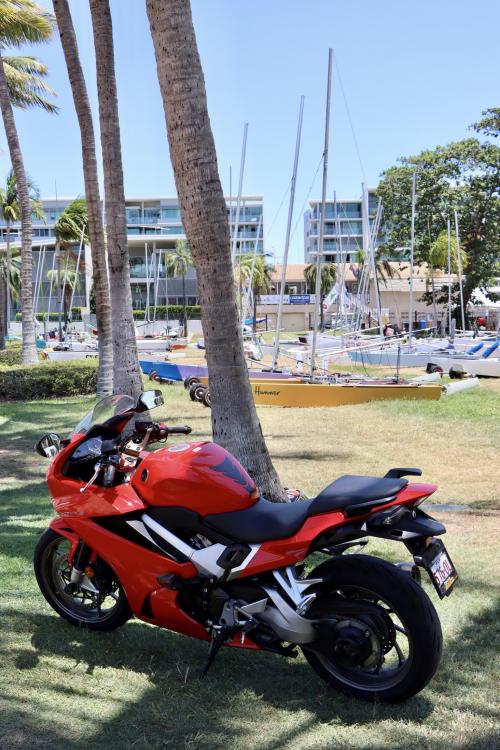 Happy New Year to all 🎉🥂🏍
Thought I would start the New Year off with a quick ride around my hometown. Had the usual hot conditions, but not as bad as the southern states of Australia are copping it, the bushfires are nothing short of catastrophic at the moment, best wishes to anyone affected, stay safe.
Also decided to try out my Xmas present, a Canon 90D. Decided to stay with a DSLR as I have used them all my adult life (SLR's anyway) and have a few lenses and accessories I will be able to continue using. Very happy so far, 32 megapixels on a crop sensor means you have to be steady handed or jump your shutter speed up a bit. Lots to learn as it has many new features over my old Canon 400D. Will hopefully post some good photos in the future.
The attached photos were taken on the Strand in Townsville, there were two dolphins celebrating the New Year about a hundred metres off the beach, all very tropical. The VFR now has 30,000km on her and I have owned it for 3 1/2 years, still looking pretty good I think.
Once again Happy New Year and ride safe.