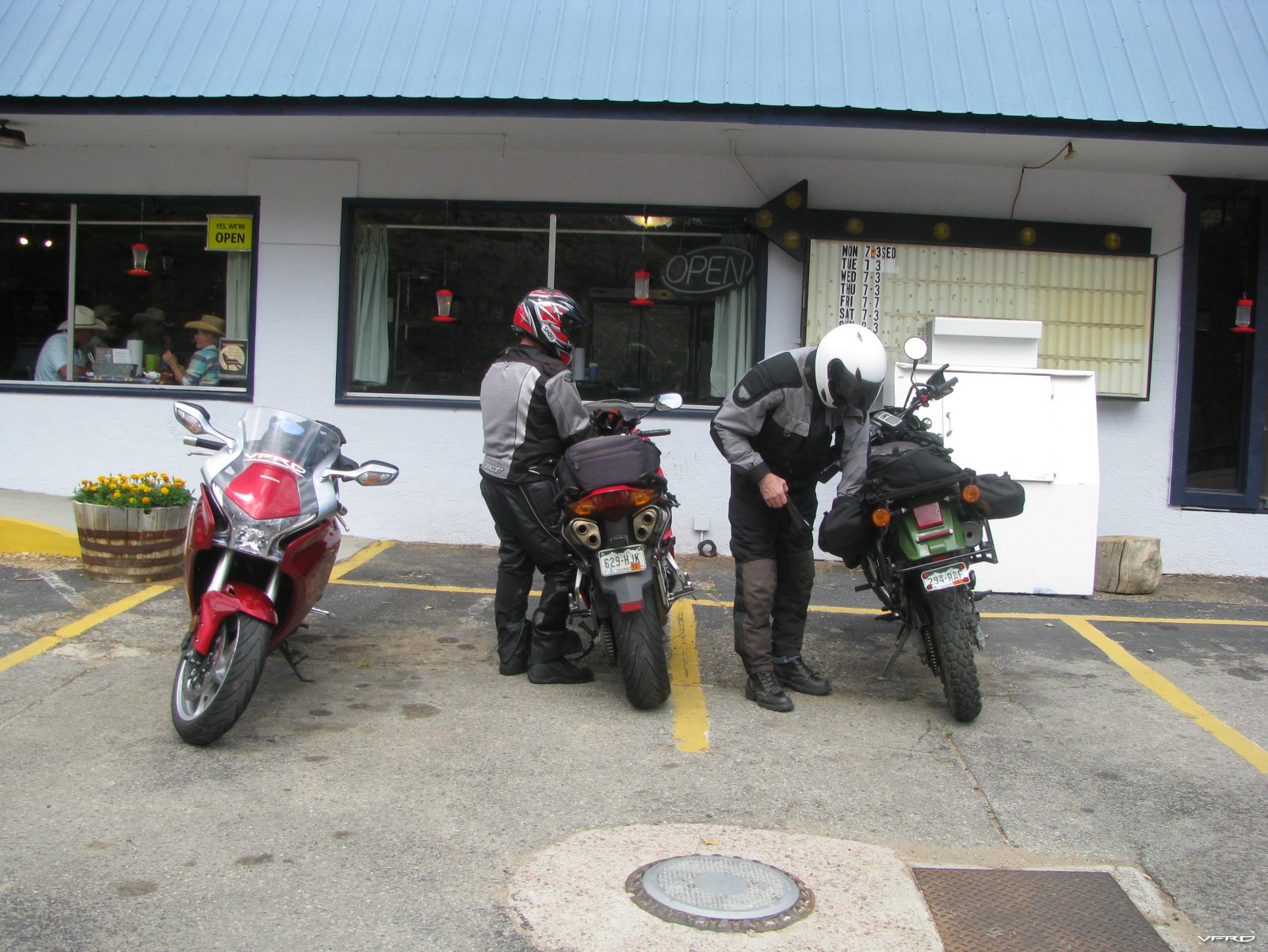 https://contour.com/stories/bishops-castle-run-to-wetmore

I have not been to the Greenhorn highway all summer, the road to Bishops castle - its always fun railing the turns on that fast sweeper road, then the tighter stuff down to Wetmore. I met up with reddog in Woodland Park and we checked out the sky and thought well maybe we can go around Pikes Peak to a turn off at Twin Rocks and avoid the angry looking clouds sitting over Pikes Peak. We got lucky and missed most of the rain. Heading south on High Park road we saw a rare site, motorcycles holding up cars! We figured it was a new rider and sure enough it was a woman on a metric crusier and her husband not far behind riding 15 below the speed limit - of course in a section with no sight lines for at least a mile, we had to pass 3 cars and 2 bikes.

Reddog was saying over the blue tooth sena communicators they should pull off - but honestly I am sure she was so white knucked kung fu grip on the handle bars she probably had no idea there were cars behind her! I did not mind too much cause I know the road well and knew we were going to be into a passing zone soon enough.

Then over the back road to Cripple Creek we were soon on hwy 50 - Reddog was astonished at how bad they messed up that road with tar snakes, the hill down to the Arkansas River was so full of tar snakes it was like riding over a slip and slide water park as wide as the road. It was awful - sections we did over the years at a 100 plus are now very dangerous and not advisable to ride much over the speed limit if even that.

Lunch was a bacon cheese burger with weird maple syrup flavored bacon? It sort of ruined the burger which was very tasty but the maple syrup was just too much. Hit the spot though after we both peeled that stuff off. Then back on the road to Westcliff where we finally got some rain, just enough to clean the bugs off the visor. They dont call them the wet mountains for nothin!

Then soon we were pushing the speed up a bit and turned off on the Green Horn hwy at McKenzi Junction and then I rolled on the throttle and let her rip all the way to Bishops Castle - thats a very fun fast ride for 15 min or so of good stuff. There is more good twisties if you keep going but the best stuff is on the way to the Castle. Bigalow Divide its called is the best part.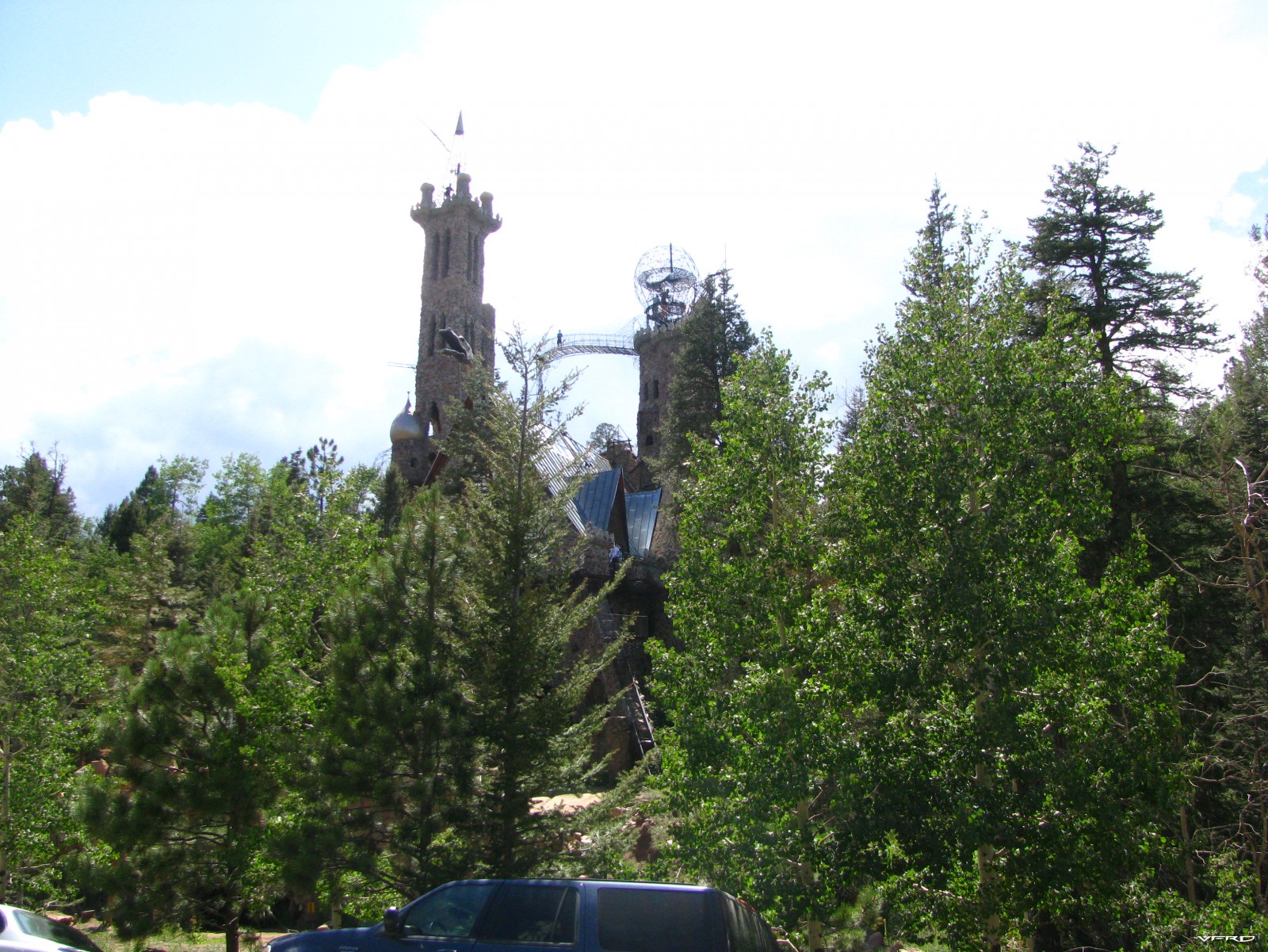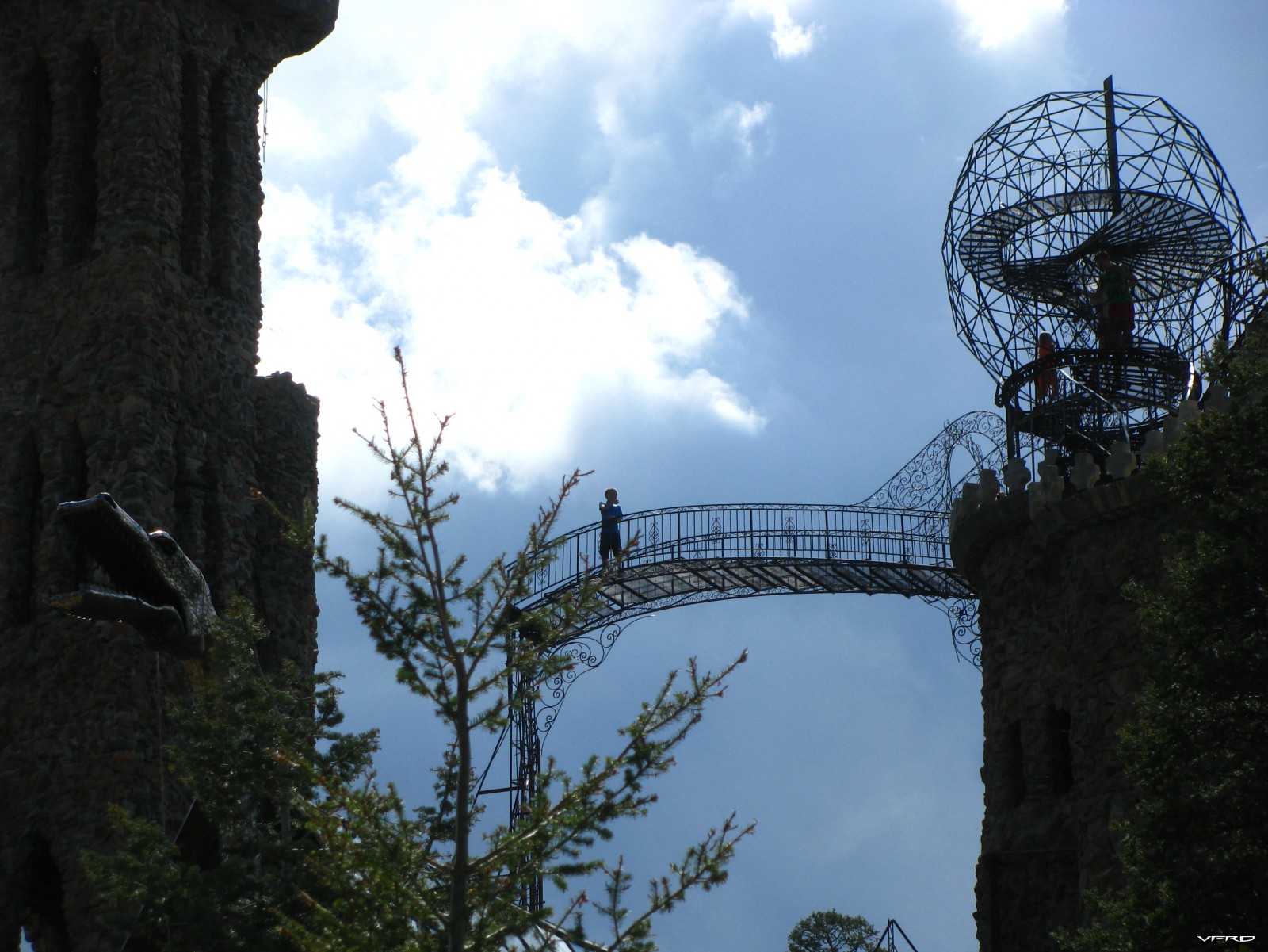 Map of the video ride


Full Size


We rode into Flornece and the heat on the temp gauge showed 100f, only in Colorado can you go from 65 to 100 in a matter of 12 mintues! We looked back at the wet mountains it was just covered with rain clouds, we hit it at the perfect time!
1