A Visit To Jim Dillard's Vintage Motos
---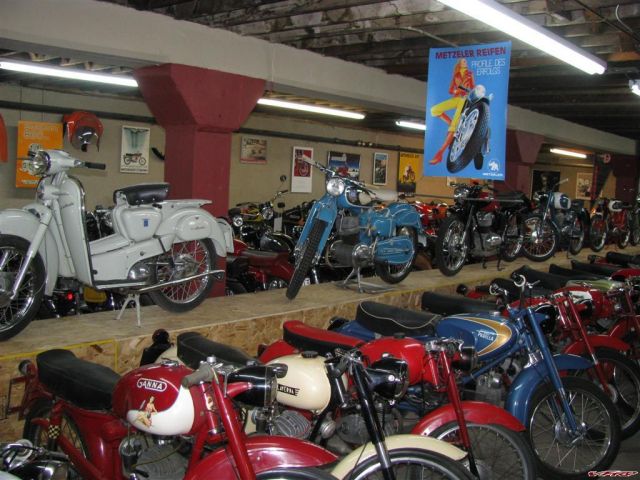 Jim Dillard's Vintage Motos Vintage Motorcycle Museum and Restoration
I had the opportunity to visit my old college friend in Denver Tuesday - he suggested we go visit this vintage motorcycle museum in Lo-Do down by Coors Field. We jumped on his two scooters and headed across Capital Hill and made our way across downtown Denver on two vintage Italian scooters. I couldnt remeber what they were called if you tourchered me about it? All I know is it shifted funny, and I kept honking the horn every time I tried to use the turn signals. Anyway I had a lot of fun riding that little thing with its left hand shifter (on the left handle bar, it rotates as it shifts). Andy says it gets 100mpg where abouts on a full tank of about a gallon and a half. It was rather large for a scooter and it had a spare tire bolted to the back, Andy says he sunk about 3k into it all together with a chrome frame protector and rack. I usually don't like motorcycling in a large city but dadgum it if that wasn't a hoot riding that scooter. Andy was riding 2up with his Girl Friend Joann on the back. She was visiting from L.A. out for a ski trip to Vail, Steamboat and Winter Park. Andy had her whole 2 week vacation all planned out for her in advance, she said she was so busy doing stuff she hadn't had a chance to sleep! He also had our day planned out as well.
So the three of us headed downtown and met Jim Dillard and looked over his collection of vintage euro bikes and scooters.
Vintage Motos
2762 Walnut St
Denver CO 80205
(303) 993-7693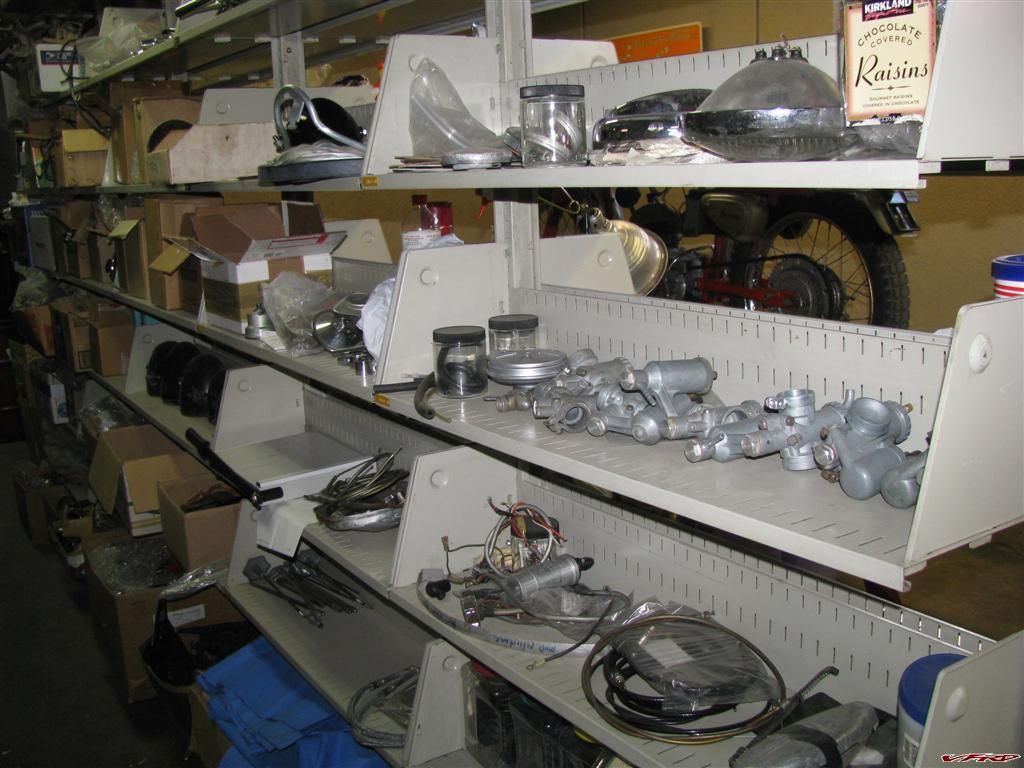 Parts shelves Carbs, magetos, suspension components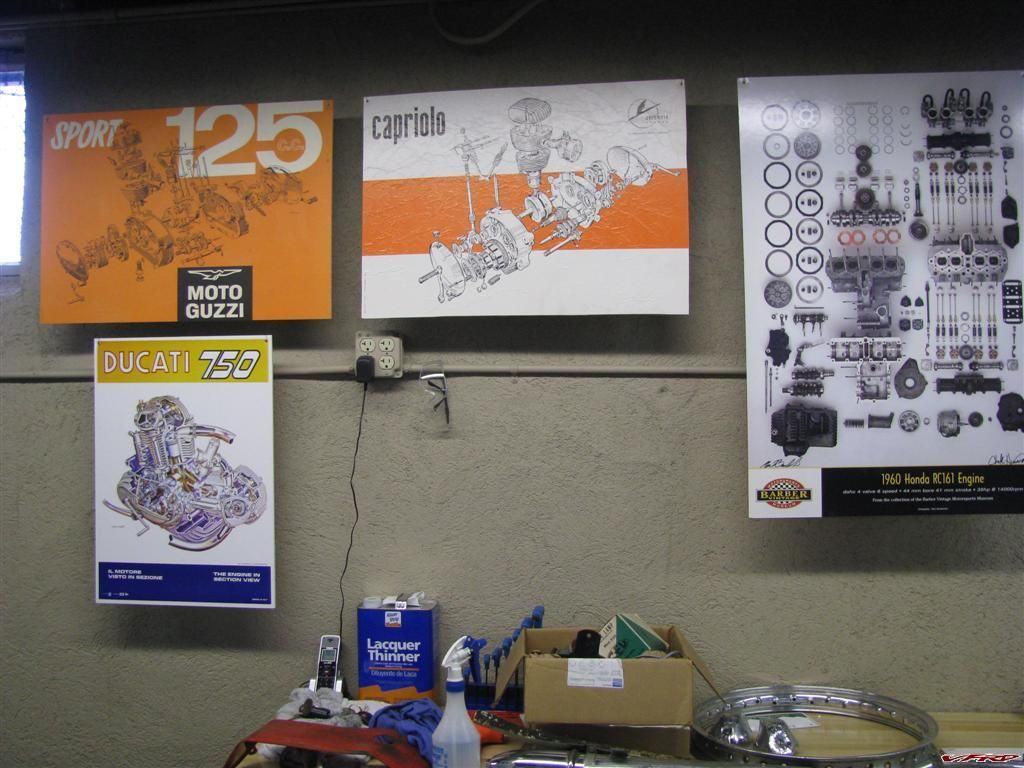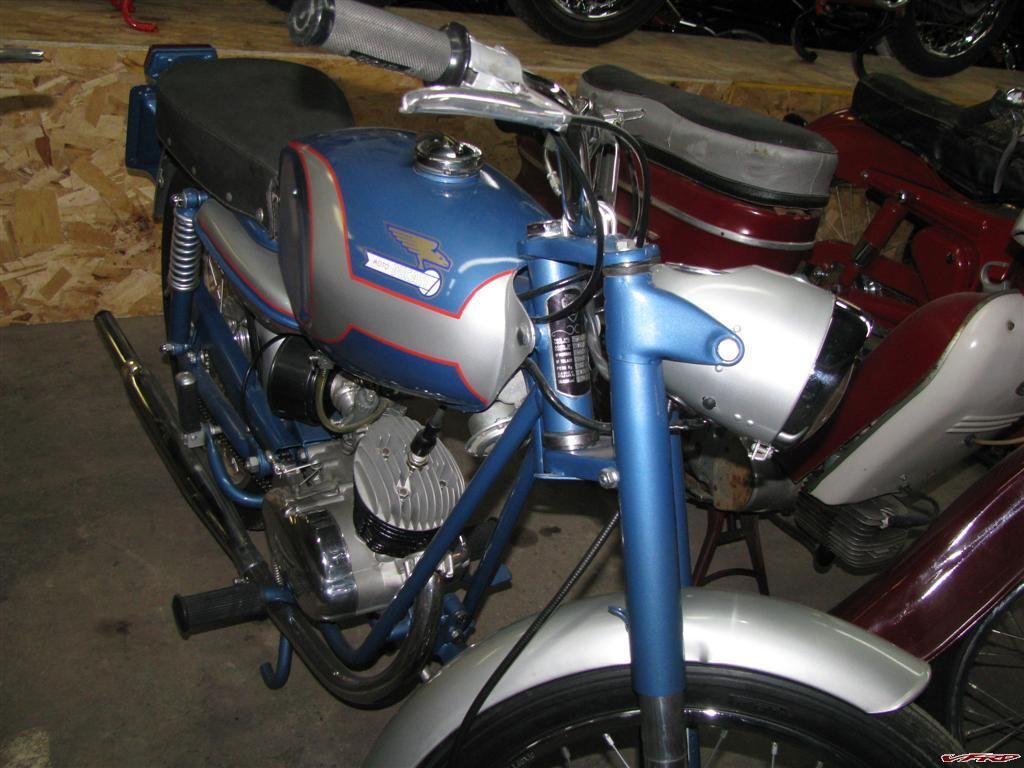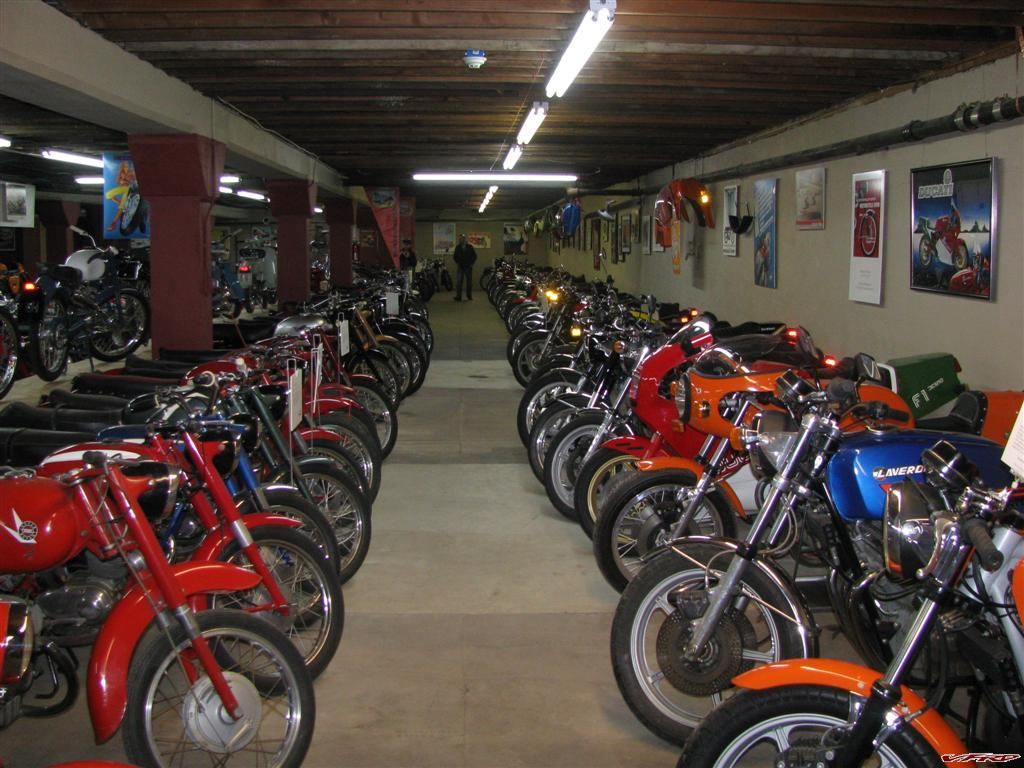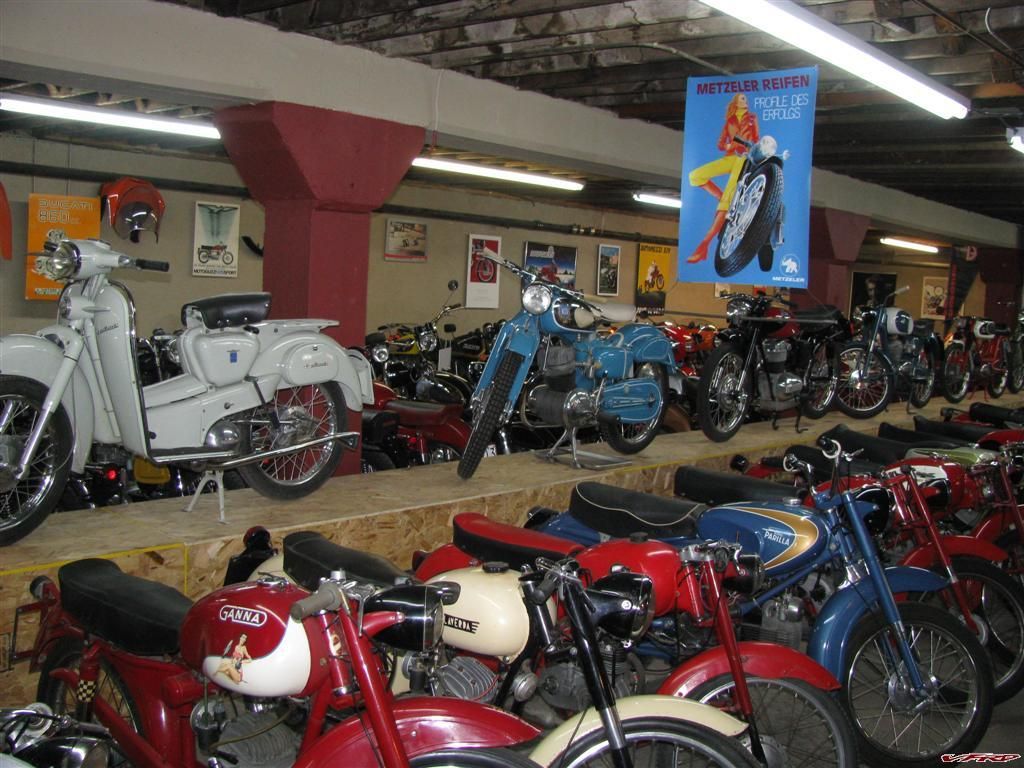 Jim Dillard's Vintage Motos Vintage Motorcycle Museum and Restoration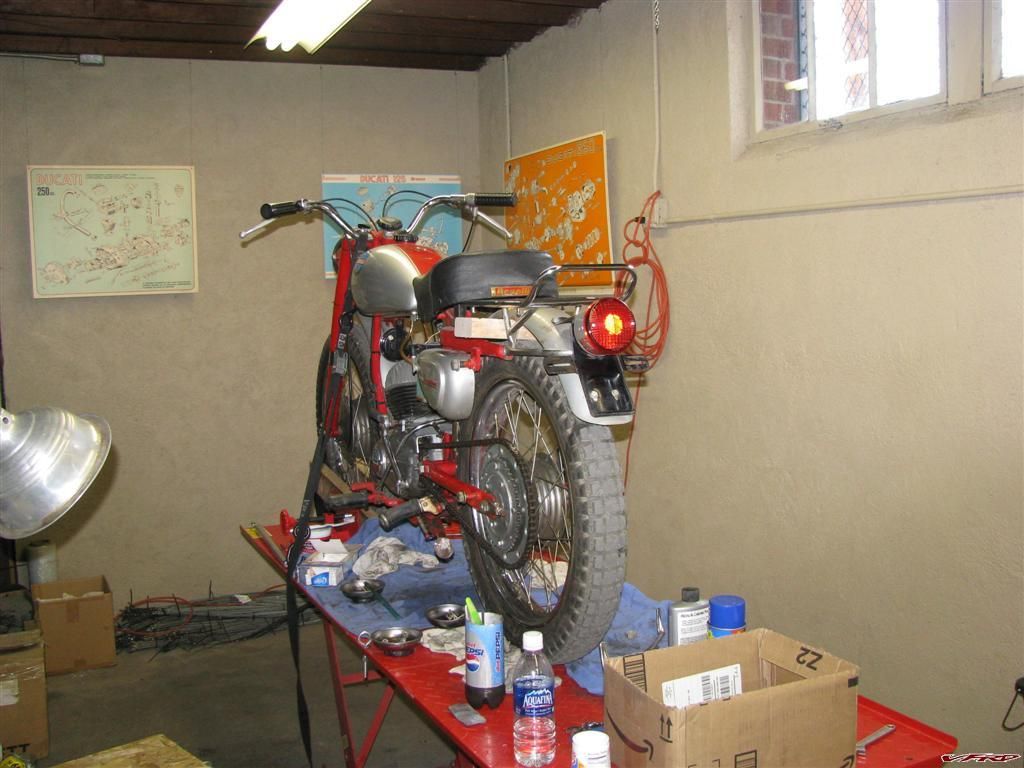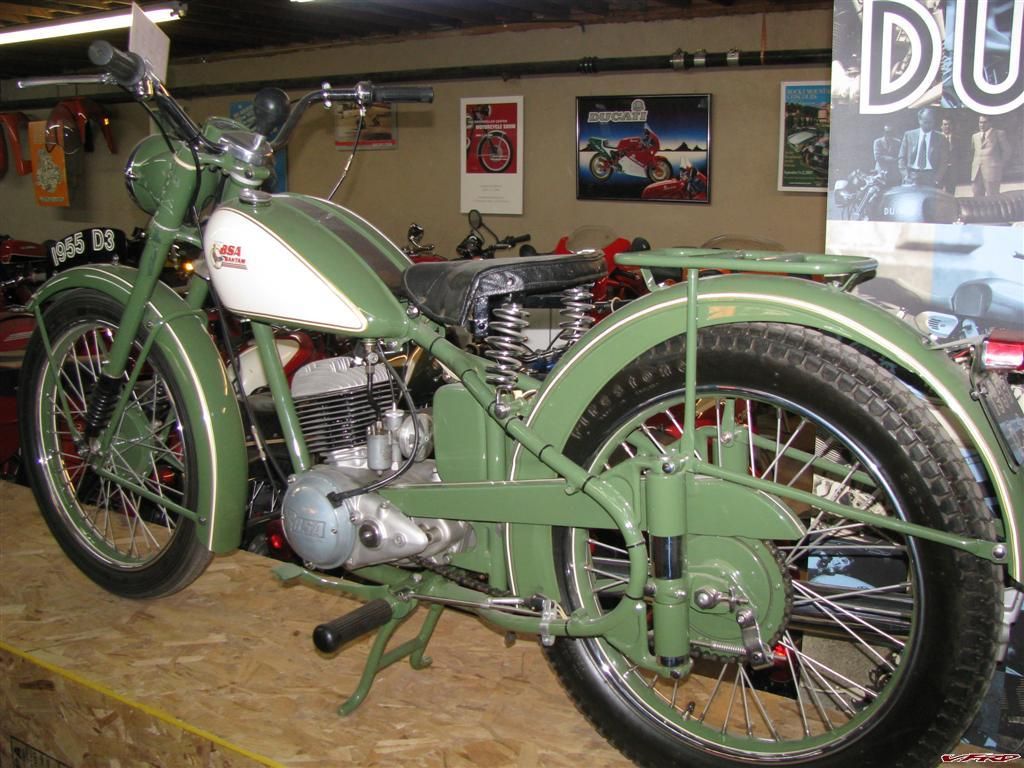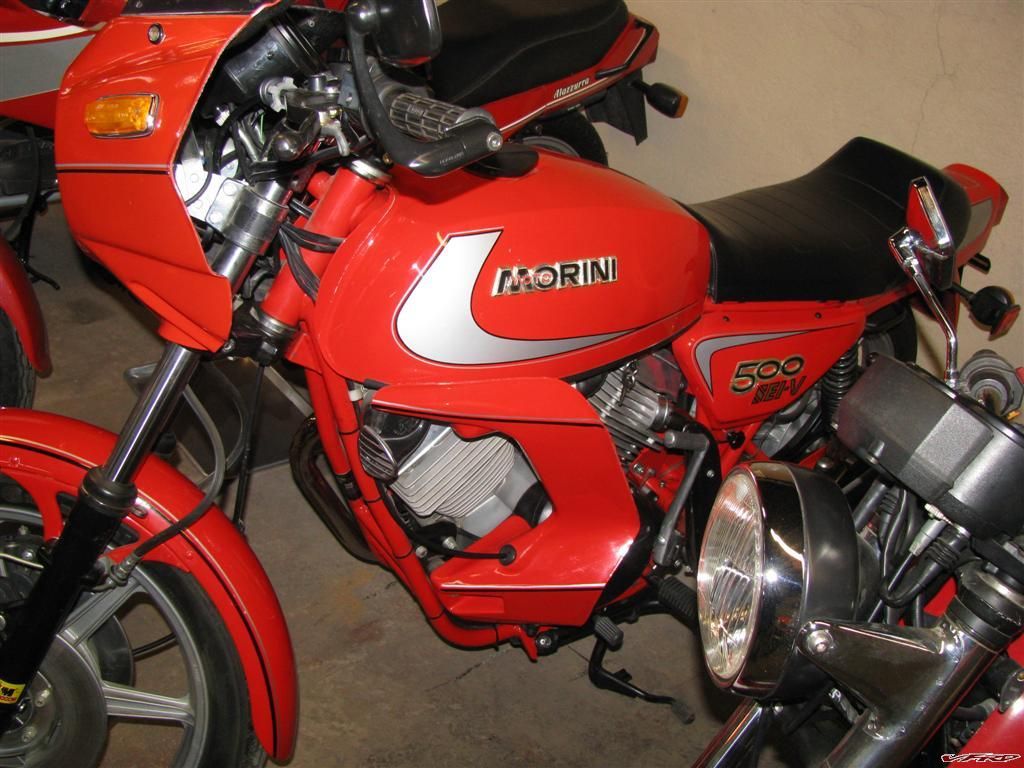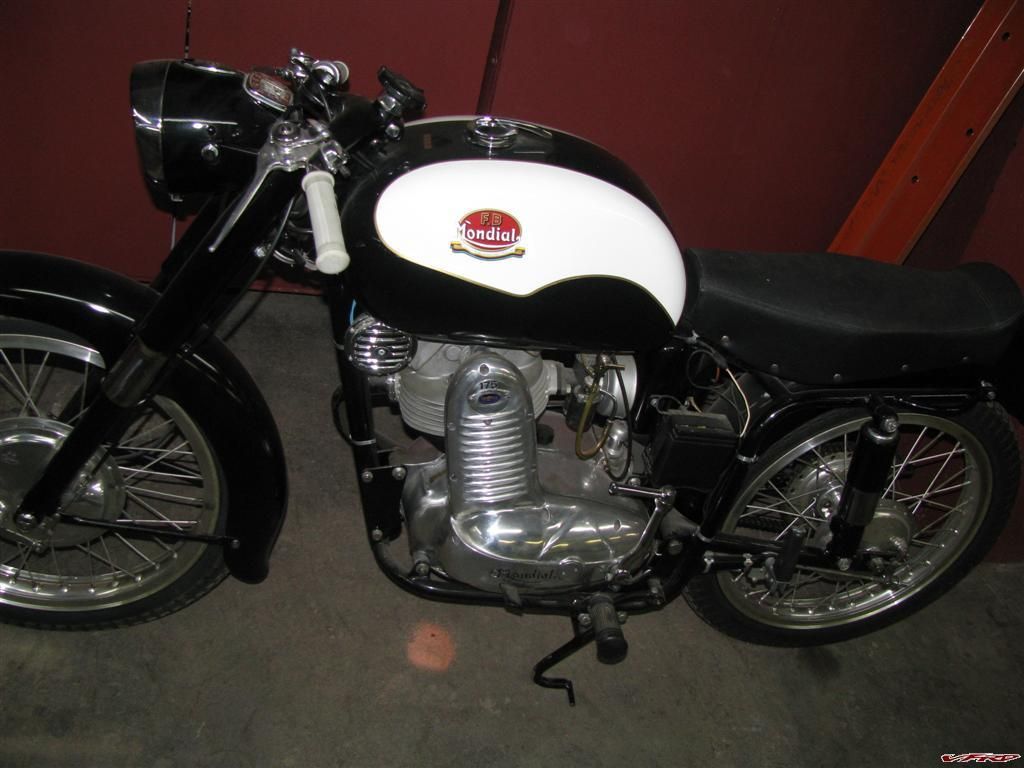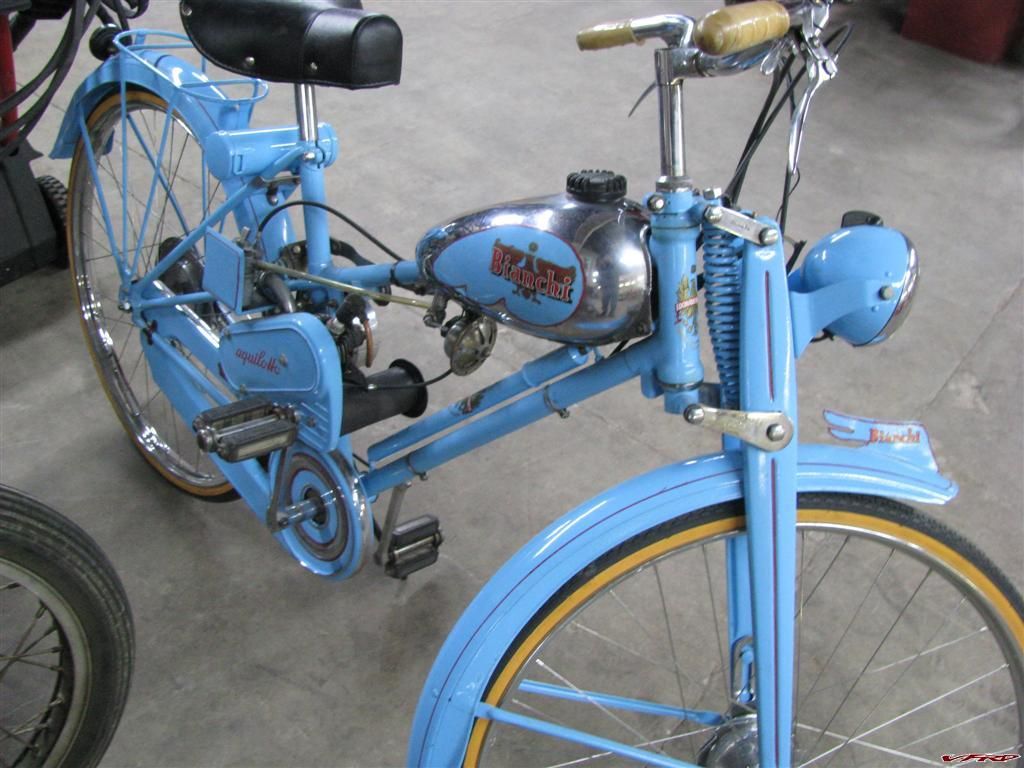 Bianchi Aquilleto Motorized bicycle again notice the dual lever front suspension - BMW did not invent this technology with the k1200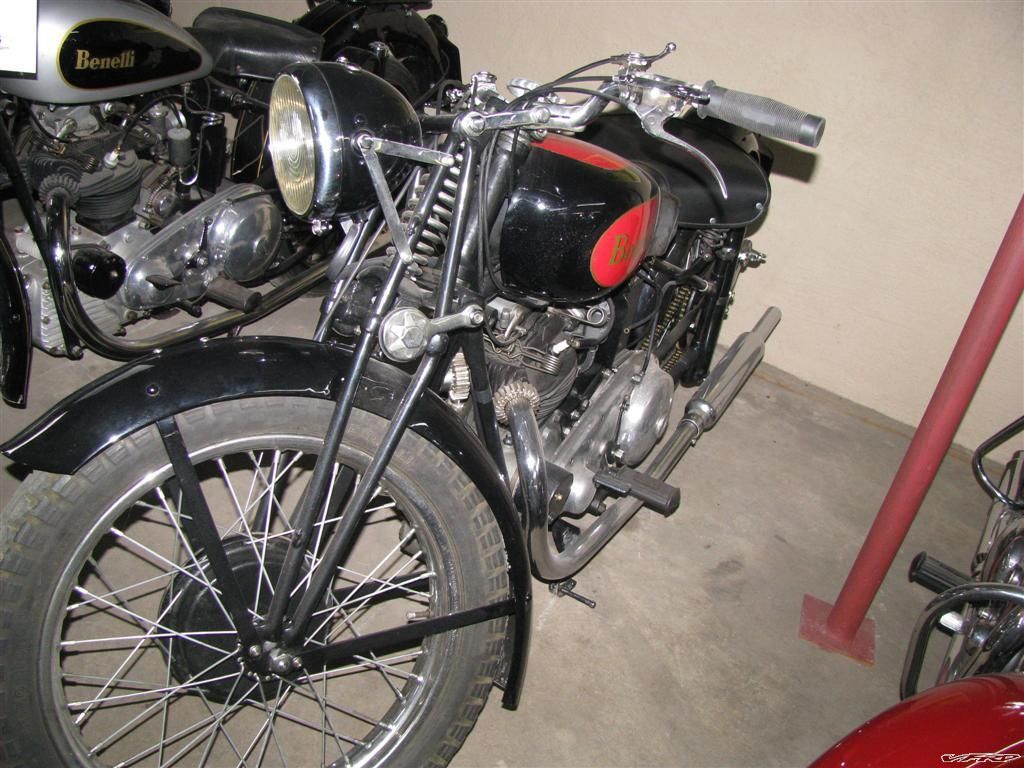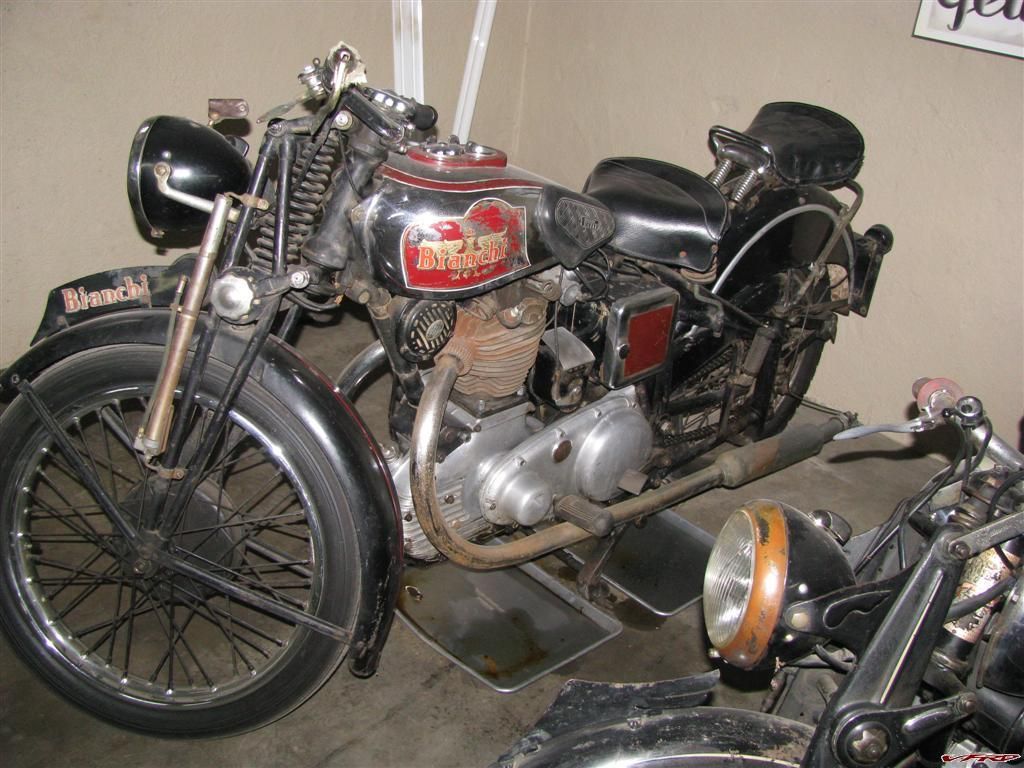 Bianchi notice the Springer dual lever front end - Hossack like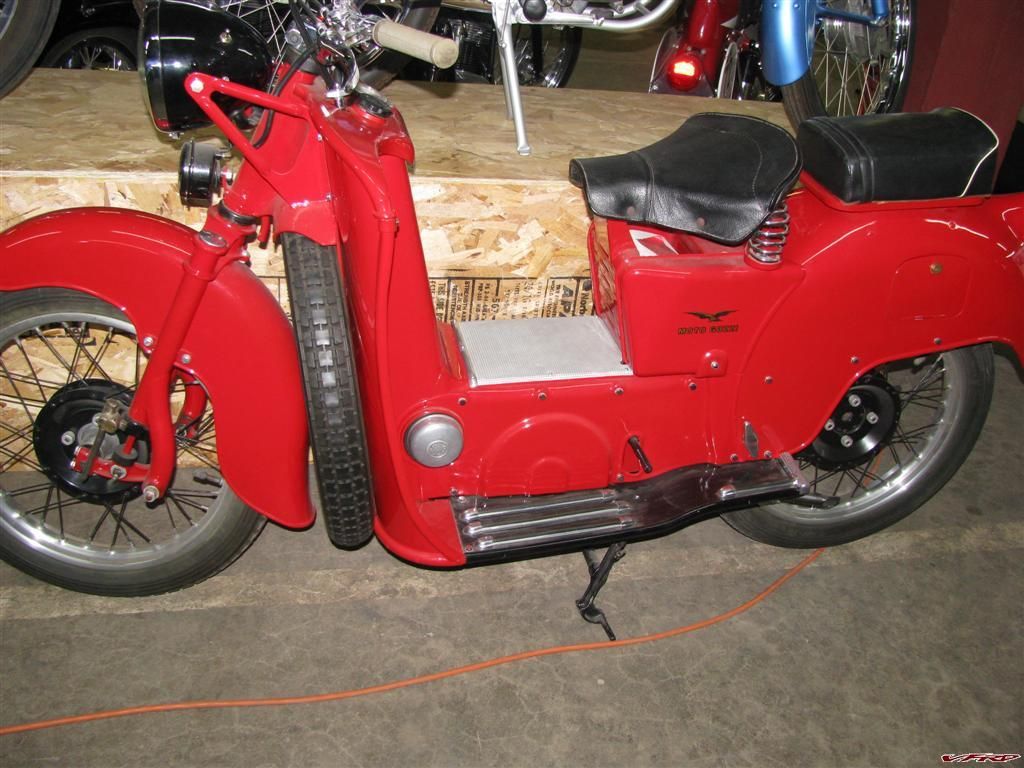 Moto Guzzi Scooter Jim called it a toaster motor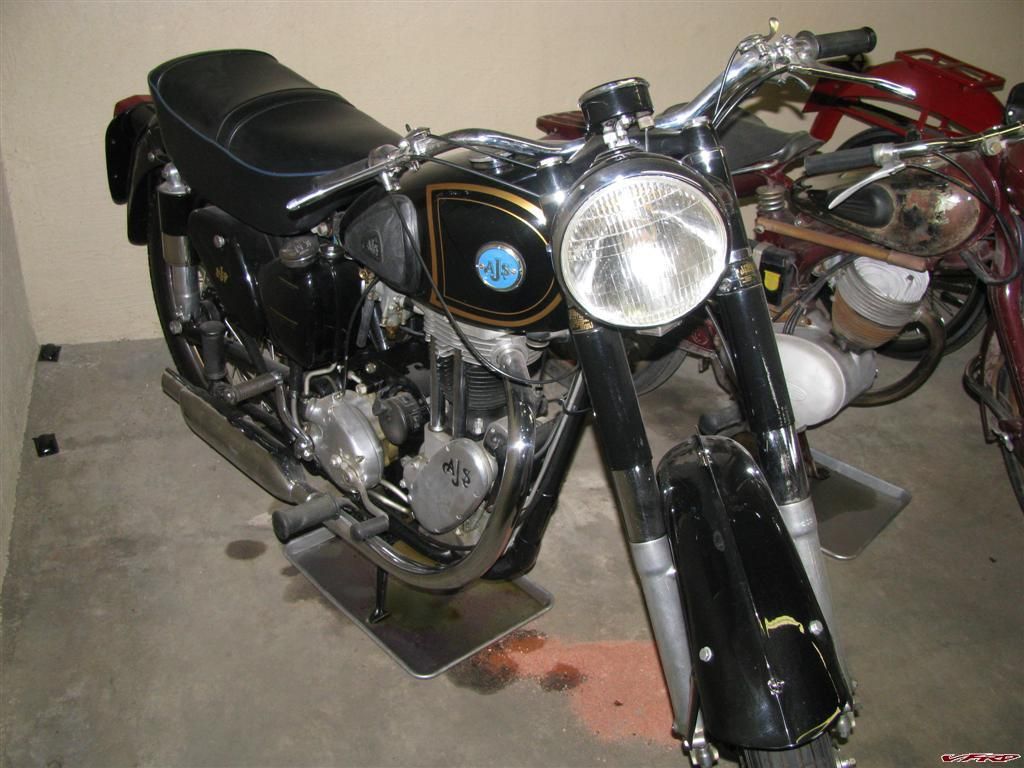 1938 AJ's Identical to the Matchless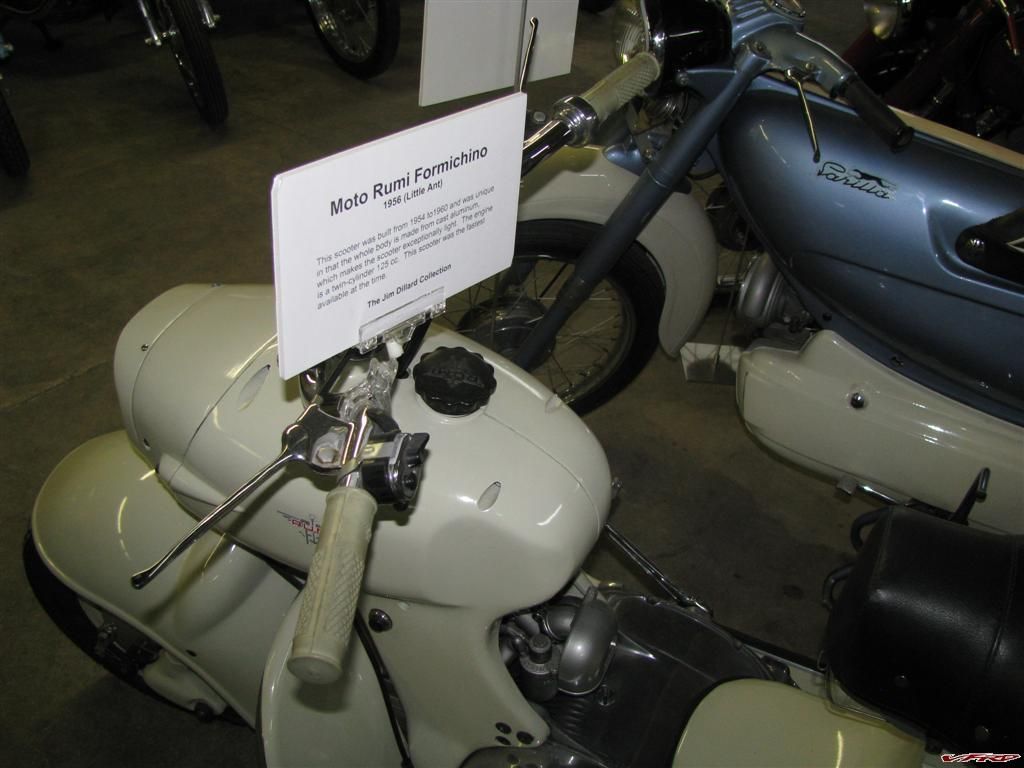 Little Ant 1956 Moto Rumi Formichino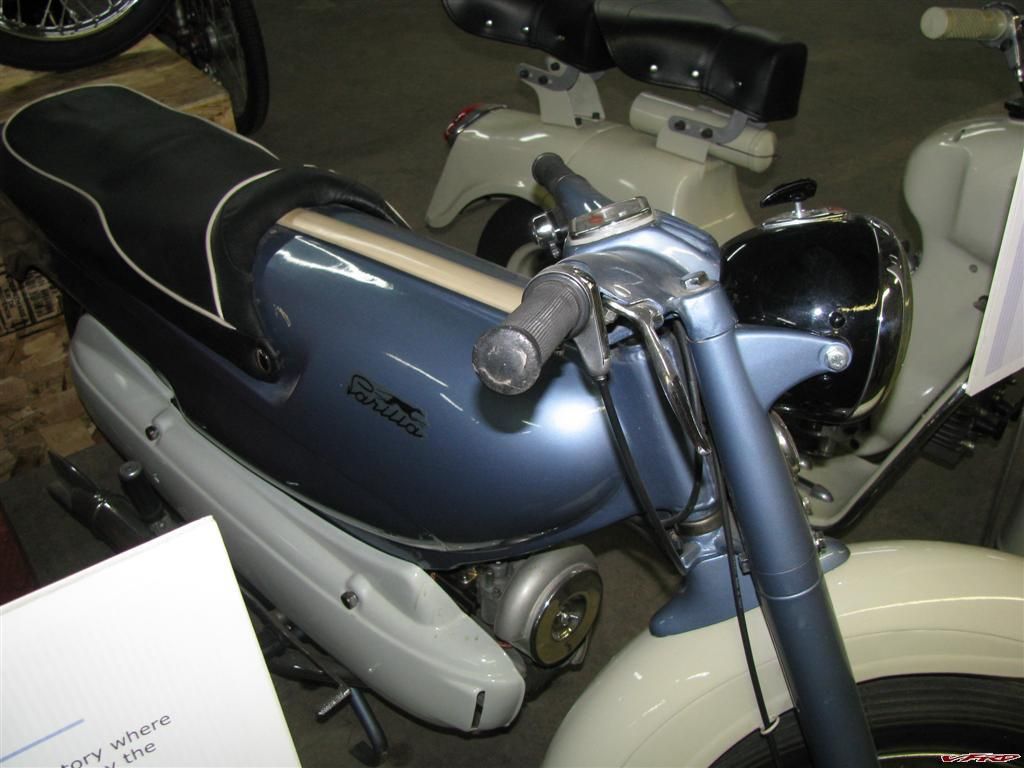 Parrila Scooter circa 1950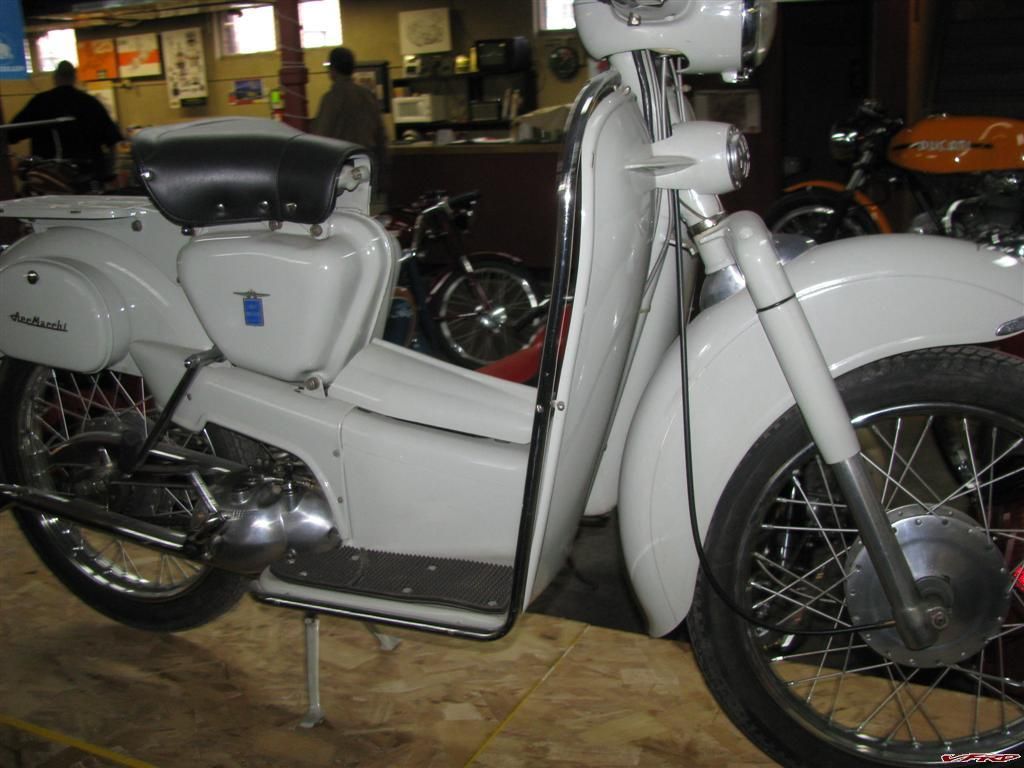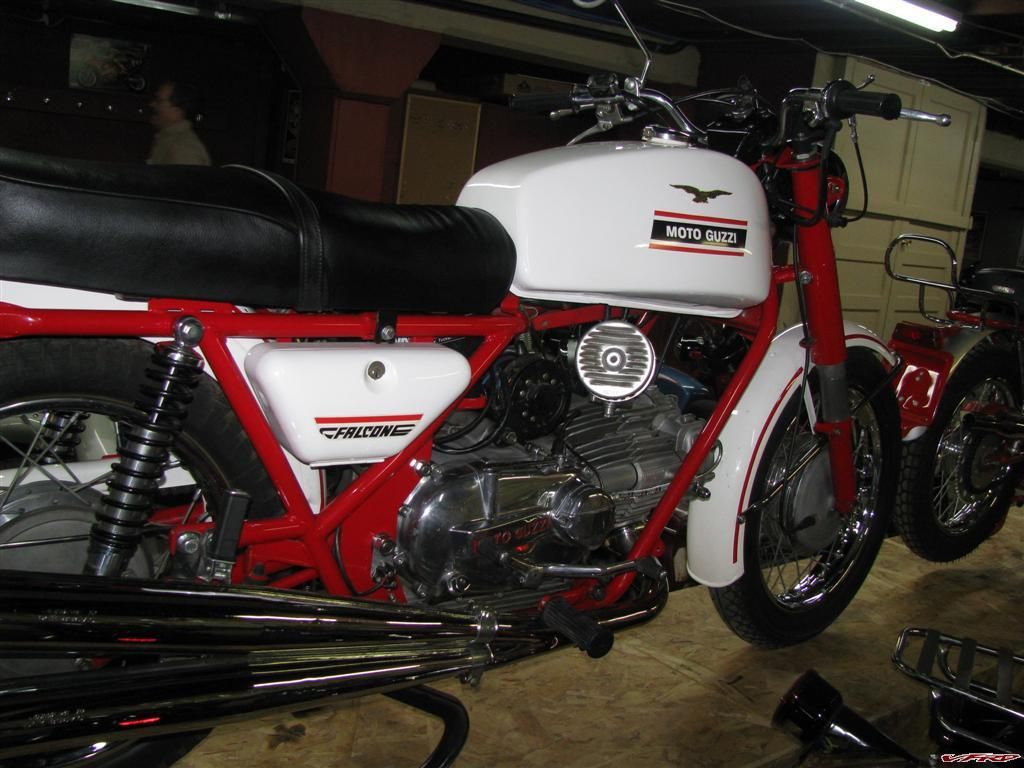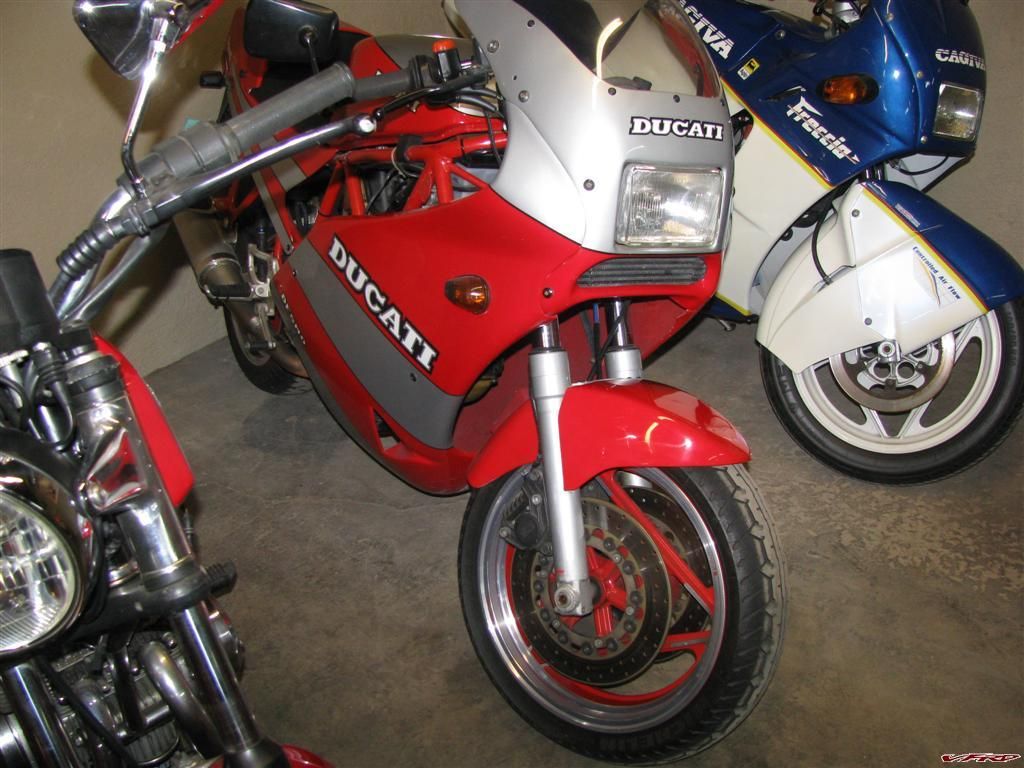 Cagiva 750 by Ferrachi circa 90's Center Research Ducati (crd)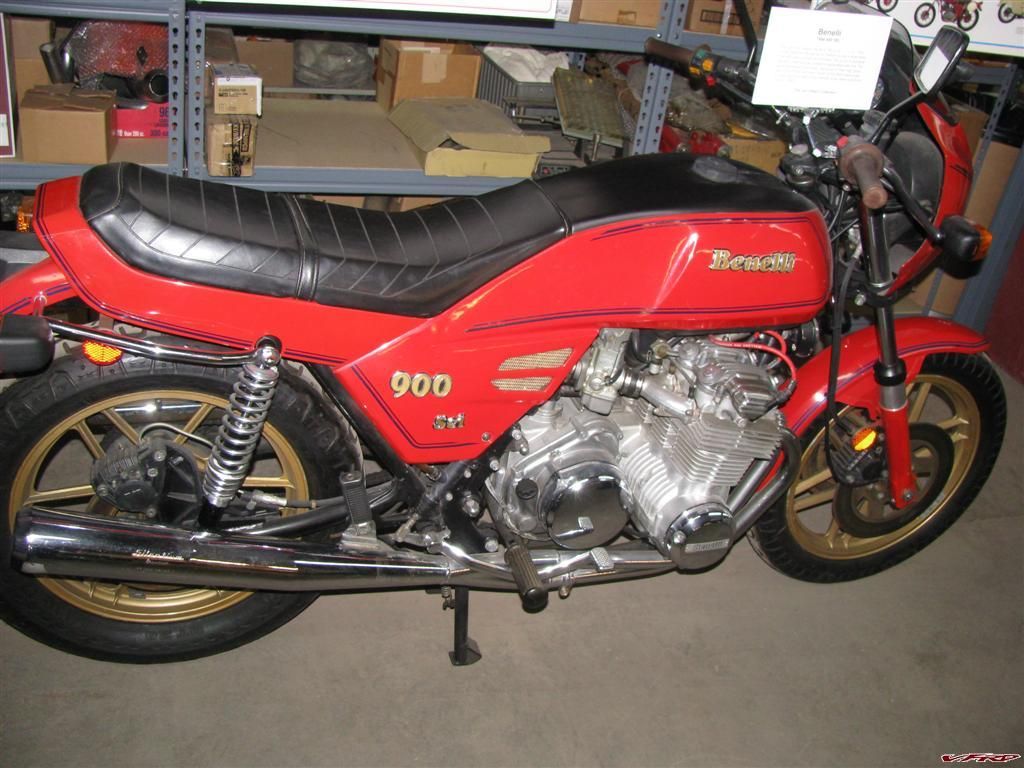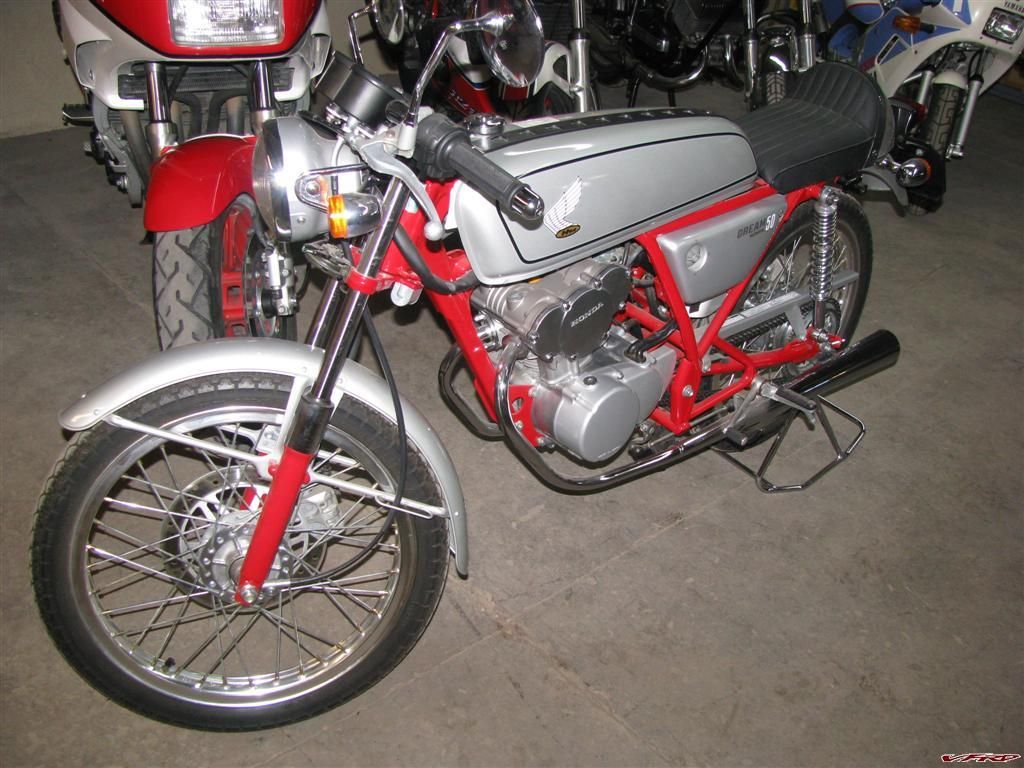 Honda Dream 50 I beleive these were sold as collectors items as late as 2006 by Honda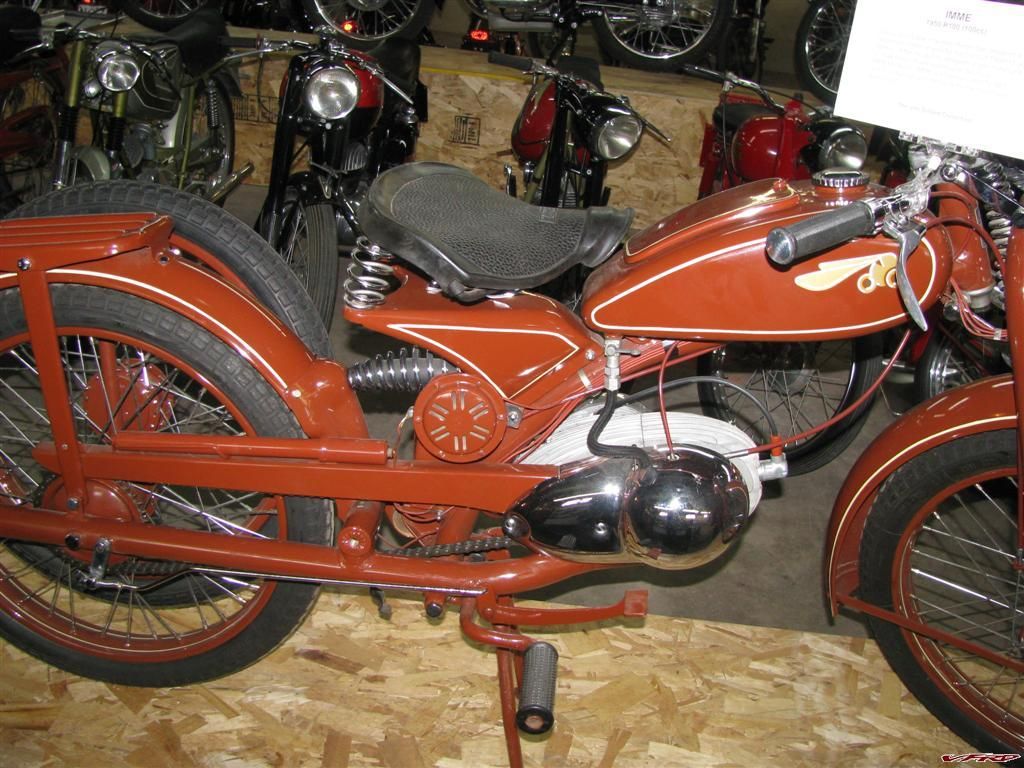 1950 IMME R100 100cc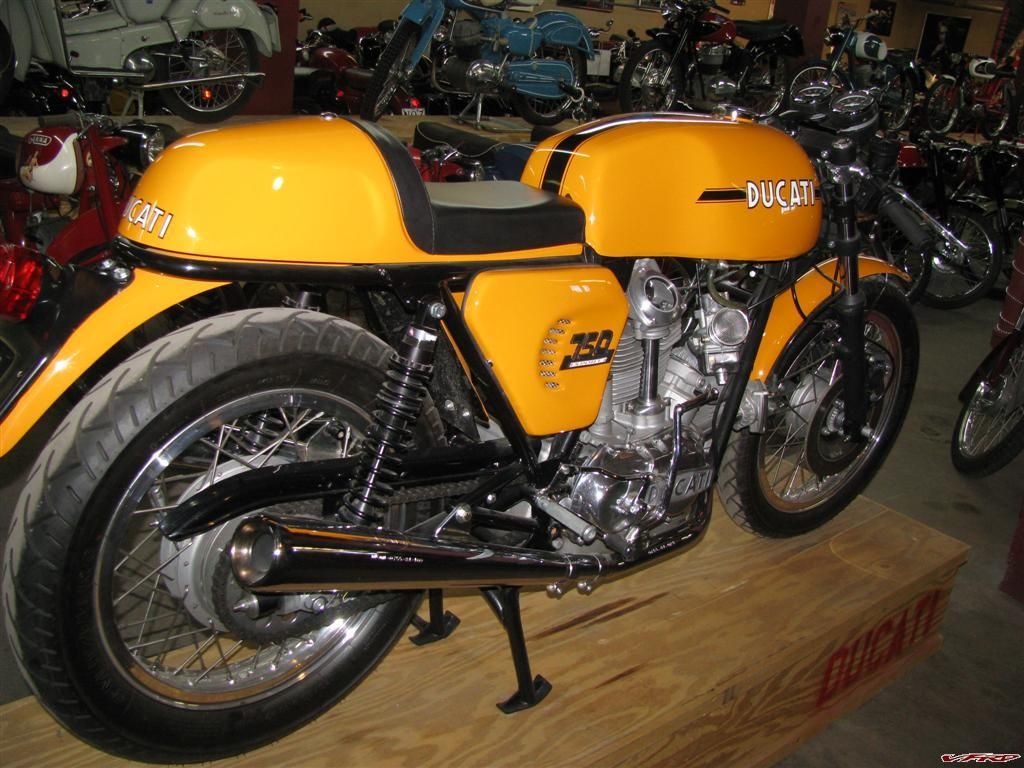 1974 Ducati sport Bevel Drive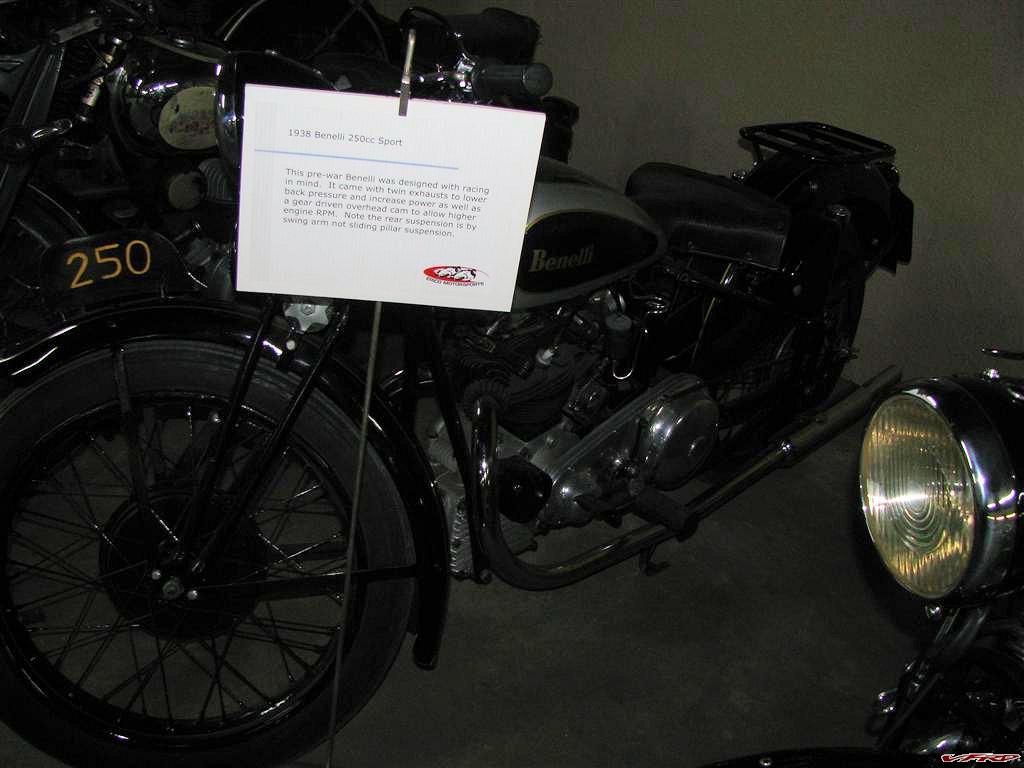 1938 Binelli 250cc sport Race bike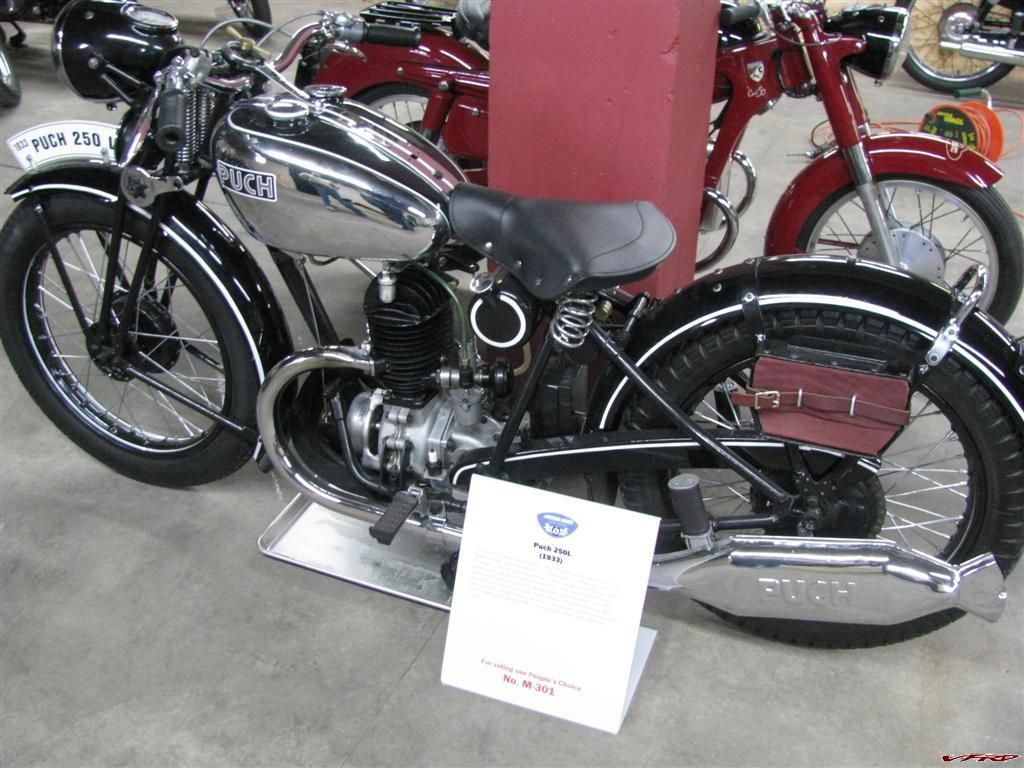 1933 Puch 250L featuring direct oil injection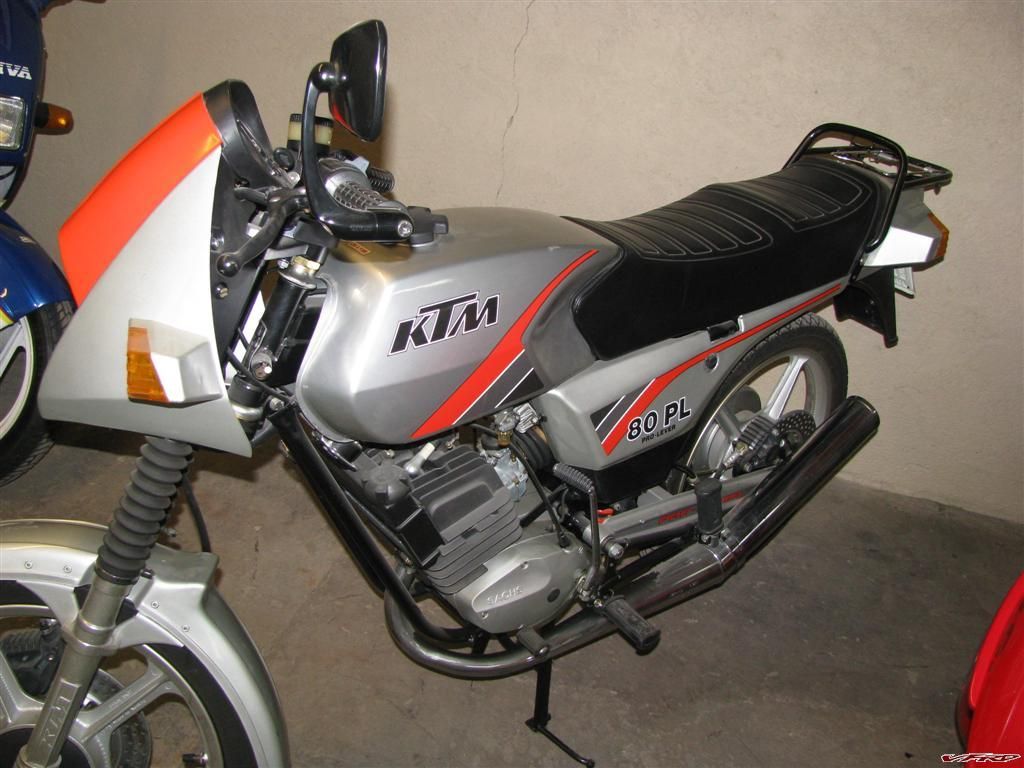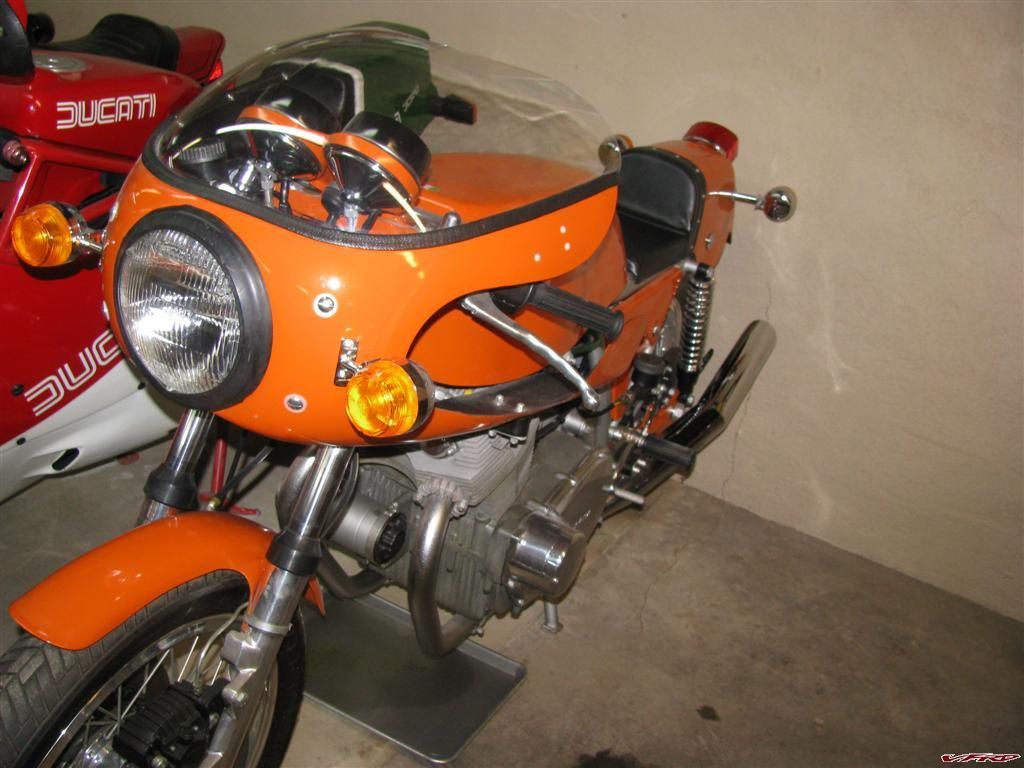 1974 Laverda 750 SFC Twin Jim's most expensive bike
I was talking to Jim about a number of motorcycle news items, the way AMA has squadered the American series - how the 600 class has changed into the premier class and the relative ease these bikes are to ride compared to the bigger more powerful bikes. He gave me a bit of a tour of the bikes talked about how he started collecting, side stepped a question about the value of his collection (understandable) and then he had to work on a photo backdrop for his website, photographing his collection. The museum is relatively new having opened this last September. It is not hard to find, if your in Denver, its about 1 block south of Erico Motorsports where he has even more bikes on display. Take Park Avenue to Walnut and head north about 5 blocks and turn east on 28th is on the side street, with a ducati sign in the door window, go down the stairs.