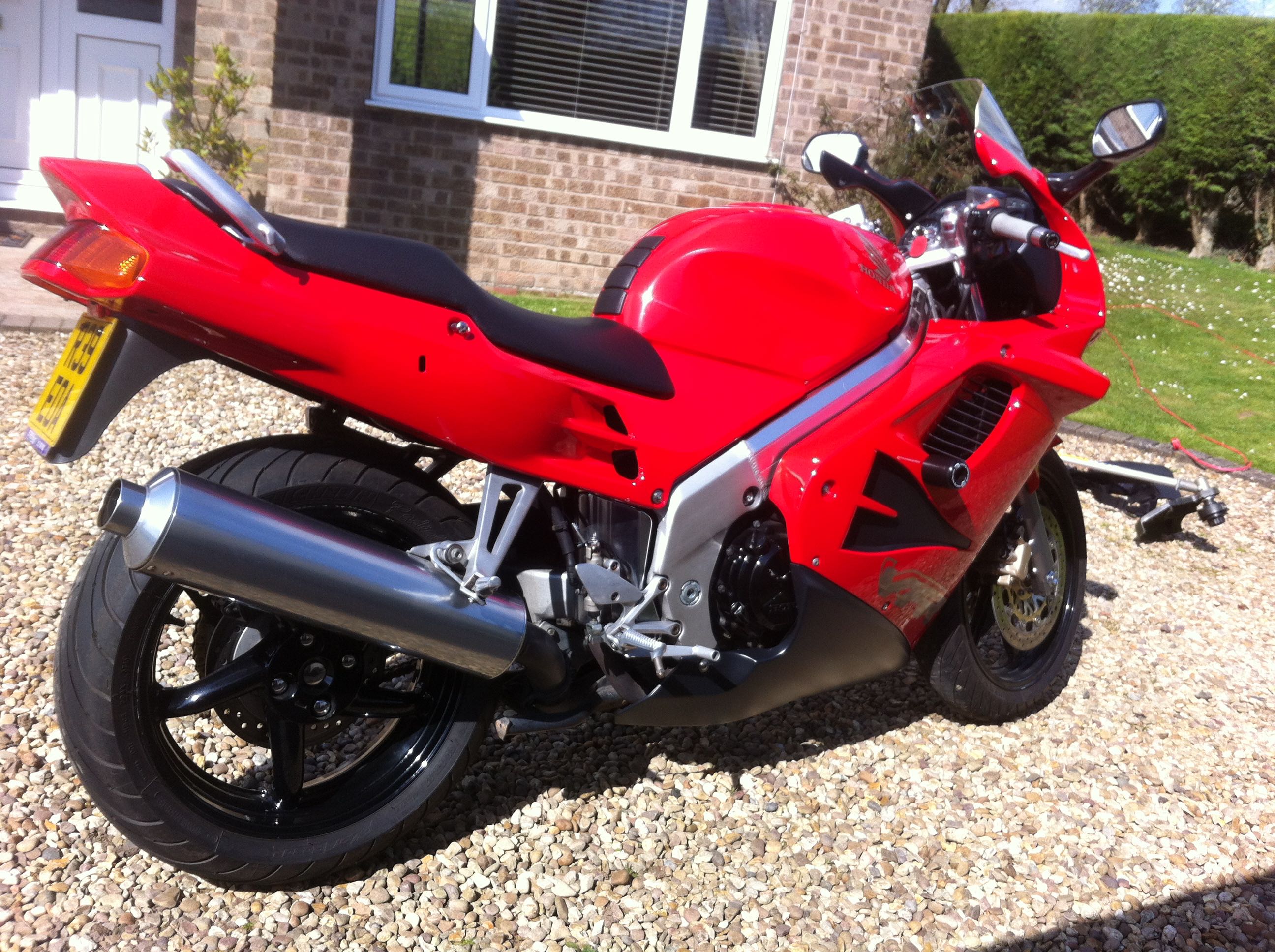 scottbott
Member Contributer
Content Count

67

Joined

Last visited

Days Won

1
Community Reputation
10
Good
About scottbott

Profile Information
Location
In My Garage:

1997 FV VFR,1982 Suzuki GSX1100.1990 VW T25 campervan
Recent Profile Visitors
The recent visitors block is disabled and is not being shown to other users.
I have a Scorpion Stainless can on my 4th gen and it sounds great with the decibel killer out bit I will refit it when it goes for it's next MOT, just waiting for the weather to get better before it comes out of it's winter hibernation

Fastdruid,it sure looks like you know your VFR's inside out, years of practice I assume

hello, Dortmunder beer yum, hope you find your dream bike

are their any stickers available for this forum, I have not noticed any mention about any not that means much as I can be blind as a bat sometimes

Hi scottbott, Thank you for your donation of 15.00 USD. We look forward to improving the forums with your donation. Thanks VFRDiscussion

when you see lovely cherished bikes like this I often wonder 'why buy a brand new expensive bike' ?,not that I could afford a new bike but the new Royal Enfield Interceptor 650 looks like it would be fun for not a lot of money, it looks like it suits somewhere nice and warm and sunny in the US or OZ and just tooling around, lovely bike by the way, hope you have fun with it

different world some people must live in, cracker of a bike though

I would not especially at this time of the year, loads of mud and crap on the roads from farmers in and out of fields

I have had all of them replaced about 6 months ago after having a fuel leak, it was pretty expensive as some of the 'plastic' fuel rail parts had to be bought alongside the 'rubber seals' and some could be bought as the seals only, the repairer could not figure out why as they all looked the same on the parts fiche, the rubbers seals had cracked and totally split in parts

I would like a longer warranty than maybe 3 months on a nearly 70 grand bike IF I ever had that kind of money

Ducatis had the same type side stand I took an 851 out for a test ride and nearly fell off pulling into a service station as the side stand had been modified to NOT self retract and it was down as I was riding luckily in a fairly straight line

how could you not love that ?

the one I noticed most was Ron Haslam pronounced Ron Halsam but he does have the nicest looking bike showing first on the video!!