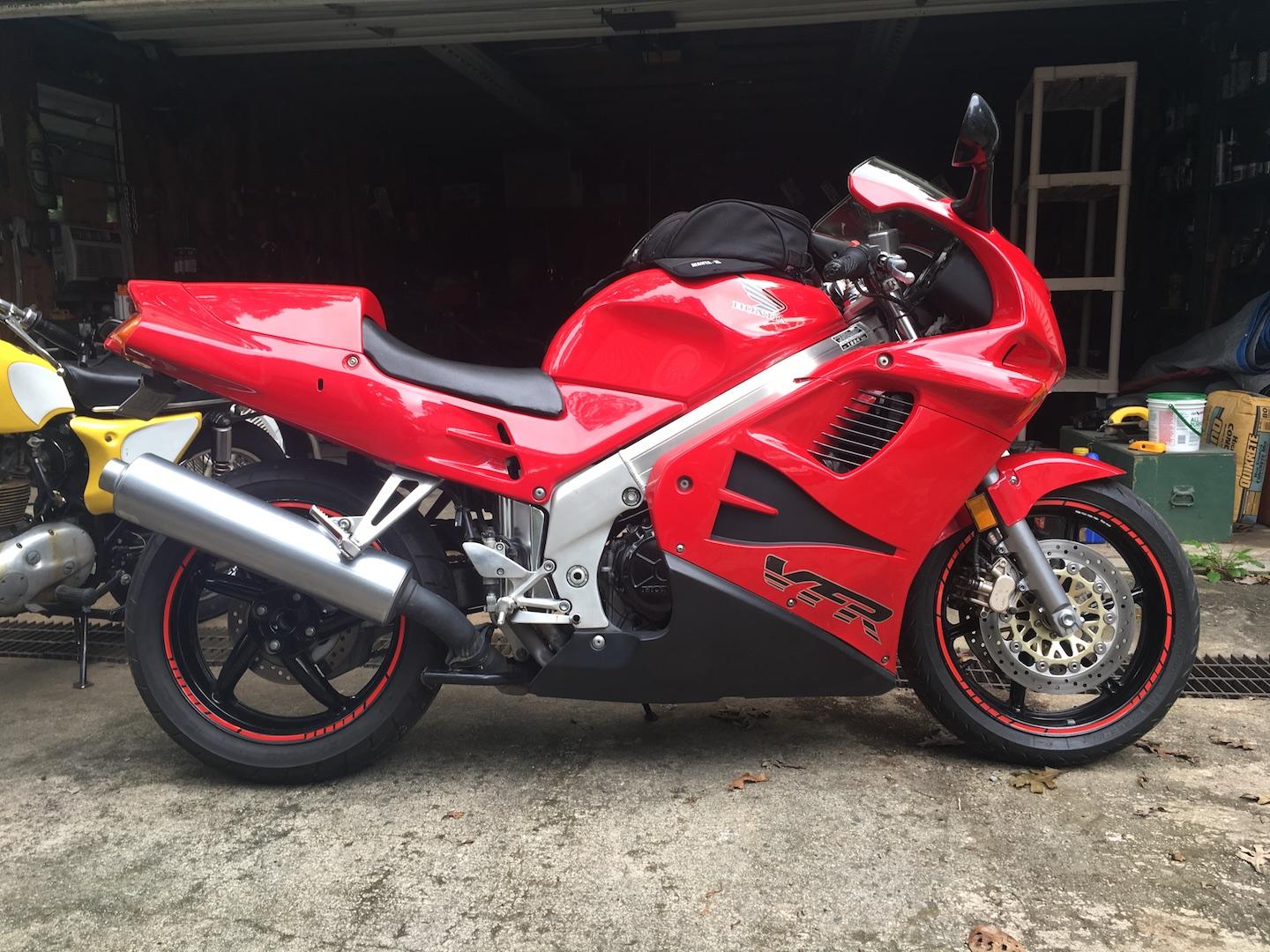 Brown81
Member Contributer
Content Count

220

Joined

Last visited
Community Reputation
5
Neutral
About Brown81

Rank

Factory Team Rider


Birthday

10/10/1968
BARF (Bay Area Riders Forum) would be a great place to ask this. Lot of racers and fans there. I've been there often but never camped. But did camp at Laguna many times.

Leaving out the rider of course: Liter bike will crush a VFR completely. 0-100 literbike can do it with coming out of first gear! Even a modern 600 will spank it. Just the reality of power to weight ratio. That said: VFR is spot enough for street riding. I wish I had a nickel for every supersport I blew by in the twisties. I'd buy a Ducati and never speak to you people again. I need I need.

Thank you. Just want to ride some twisties as much as possible. I do respect what it is about and remember the original event and the reason for it. But had been off the forum for a few years. Nice. I'll keep in touch. And if you are ever riding in this area and have any routes you would like to share, please let me know.

Hmm. Never had any ability to do this when in CA. But now in Raleigh, and need to see some decent roads before I go nuts. Haven't seen a turn since I moved here. A few questions: -Anybody riding out there from Raleigh/durham/CH or coming through here? -Are there rides for small groups of experienced riders or are these "group rides" with many levels?

Indeed. Glad you got back on one!

Very interesting thread! Thanks for sharing and educating.

I like the newer link pipe! Loop was neat but I like the cleaner look. And better clearance. Awesome project!

At that price would be worth trying for sure! I am looking for about 25mm I think.

I've been considering doing this to my 4th gen. My last one I had dropped the triples about 10mm and it really improved the handling, but it sacrificed some ground clearance. So, I want to do this when I install a new shock. But, dang, 160$ for two metal plates seems very spendy! Just seems a bit much! I've also found this place. A much simpler and cheaper one: https://www.bikefarmmv.com/epages/79512538.sf/en_GB/?ObjectPath=/Shops/79512538/Categories/"Heckhöherlegung bikefarmMV"/"Honda Höherlegung" I've got an email to them to see if they will ship to US.

Yes, I was living in Danville and Lafayette. Ride was around Berryessa and Napa area.

I have driven it in a car. I lived in Northern California (Bay Area and above)so most of my riding was up there. I did many many tens of thousands of miles on all the northern backroads and mountain passes. Didn't do a lot of riding in Socal. I am looking forward to making it to the mountains here. Frankly, here around Chapel Hill, it kinda sucks! Pretty rare to see a turn of any kind! Gonna plan to make it to the hills in spring for sure. If not sooner! The bike needs a few things before. Getting new tires and getting it setup a little better this winter.

Cool. Thanks for the response. I'd like a little less weight, and a little more volume, but don't want obnoxiously loud. Just a little more than stock. I may try this same exhaust on my gen 4.

How's it sound? Is it super loud? Have you tried it with and without the db killer? Edit: Is this the 350mm or the 360mm? Thanks!

Interesting. Im going to look into that. Thanks. And, give me a shout if you have any decent rides around here.