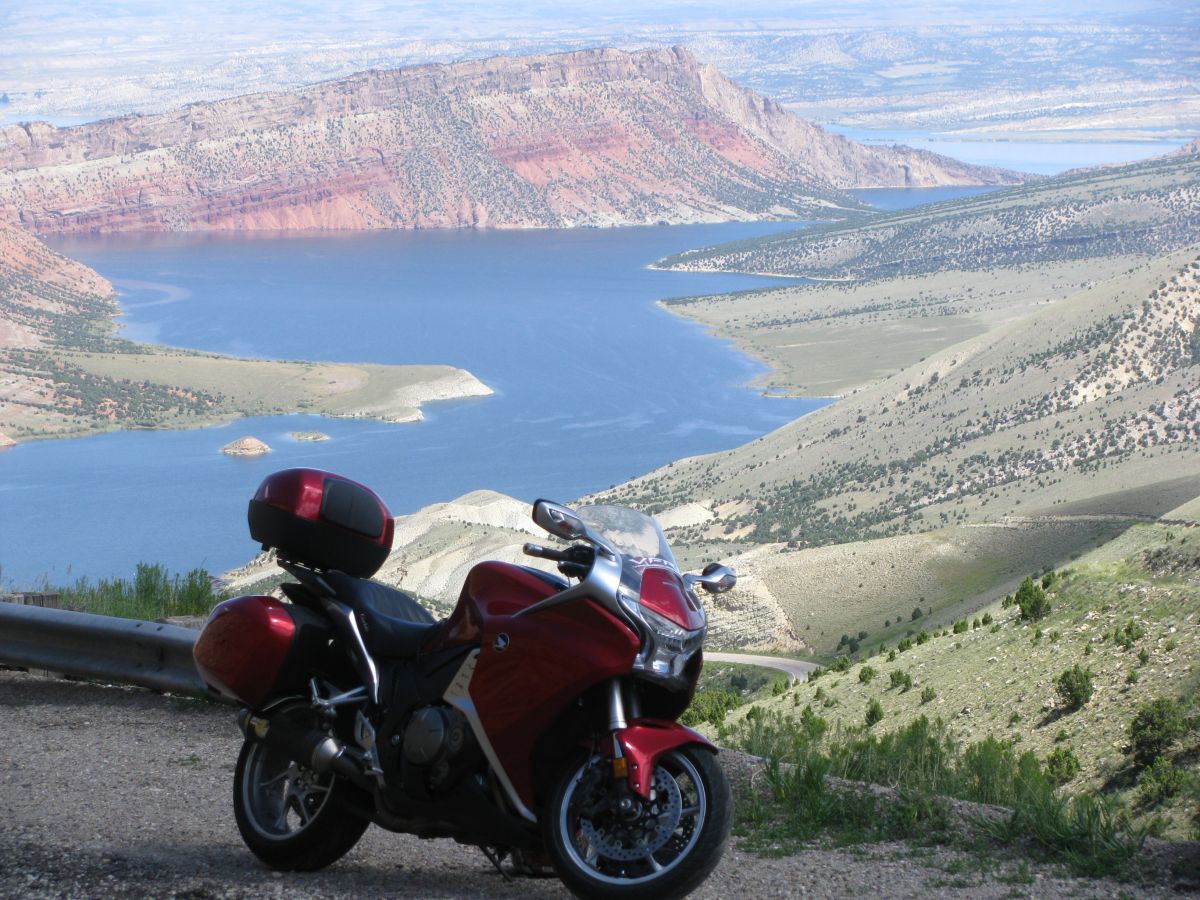 Every year I take at least two long out of state trips - usually associated with vfrd in some fashion or another, this last year 2011 was no exception. August is usually the time sombody organizes a PNW rally, usually in Canada or in Oregon - Superfunk, Choco, or Didit being the characters most involved with that in the last 3 years. I try to come when I can, time and money are the only thing holding me back, and usually those things are not so bad. I am thankful to have a decent job with lots of Personal Time (PTO) as they call it - I usually dont take time off for other things at all so it accrues rather generously for me for the most part, and I love my motorcycle adventures across the USA and Canada - perhaps in the future that will expand to other places as well, I have still a lot of the USA to explore, and Northern California was on that list for this trip.

I decided in this blog entry to just write about the "getting there" part and include the video above of the Old Spiral Highway to show you all why I wanted to go! The roads in the Pacific North West are simply superb - and along the way too. The company I keep is second to none - most of this is true about VFRD members I have met, but this group is special to me since we have one hell of a good time together.
http://www.vfrdiscussion.com/forum/videos/491/osh11.mp4

I did all my usual getting ready to ride stuff, oil change, new tires, check over the bike, do any scheduled maintenance, and pack - then unpack and remove any crap I don't really need and then do it again, (because most of the time you don't need half the stuff you bring). I remember meeting a guy on an Aprillia a few years back, stock seat, full leathers, did not even bring a back pack, just stuffed some underwear under his seat and brought his phone - he borrowed my charger even - NOW THAT IS SPARTEN sport touring. I have not yet come to that - no I bring at least 3 changes of clothes, cameras, mini lap top, phone, extra gas - (veefalo she has such a small tank), walking shoes, and shaving kit - OH AND TOOLS. So well I have not made that jump just yet! However I have come along way! He was riding from Oregon to Laguna Seca with lots of places to get stuff along the way, me I usually have to travel across some great expanse to get to where I am going with hundreds of miles between gas stations.

Well anyway back to the story - I called my buddy Jack, a guy I met in the winter who rides a Connie 1998 vintage and hes a real character, perhaps not the fastest guy around but fun to hang out with for sure, and long in the tooth and gray as hair can get. I like him. He tells me meet up in Cripple Creek so we can take advantage of the $2 casino breakfast - Cripple Creek Colorado is about an hour away from my house in the mountains behind Pikes Peak and its a gambling town.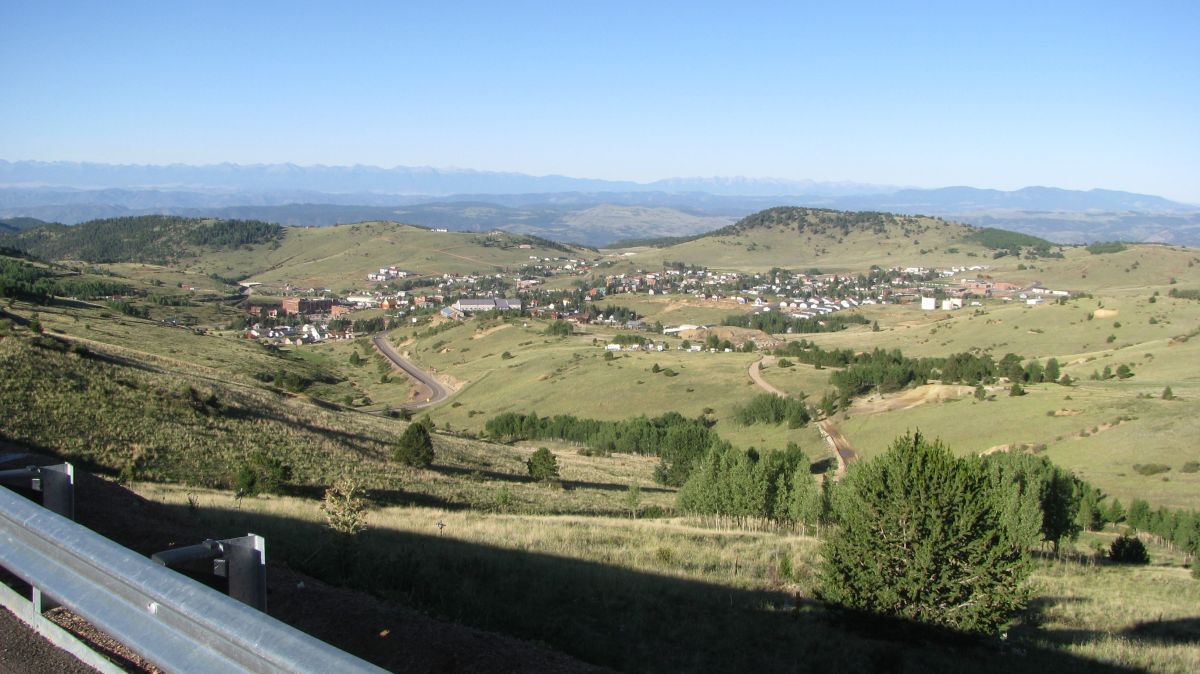 So Jack and I sit down and bullshit over ham and eggs and an orange juice from a can (hey it was $2!) and then we take off toward hwy 50 to go ride the Black Canyon. Its an easy day, nice and sunny and a bit hot actually, Jack is riding close enough and I am not pushing it so we are having a good time, up and over Monarch Pass - its a good thing we were going slow cause a rare state patrol officer was on the pass in full patrol mode. My radar went off just as I had slowed down to get behind a car, I was ready to pass at the first opportunity so I got lucky. I did not say I was riding like a saint, I just said I was not riding as fast as I normally do, I had a bit of fun going up and down the pass. The thought of Jack behind me rolling along kept me from really burning it up and perhaps getting a ticket, I am not used to seeing State Patrol on the pass, usually they are in the plains down below and close to Gunnison.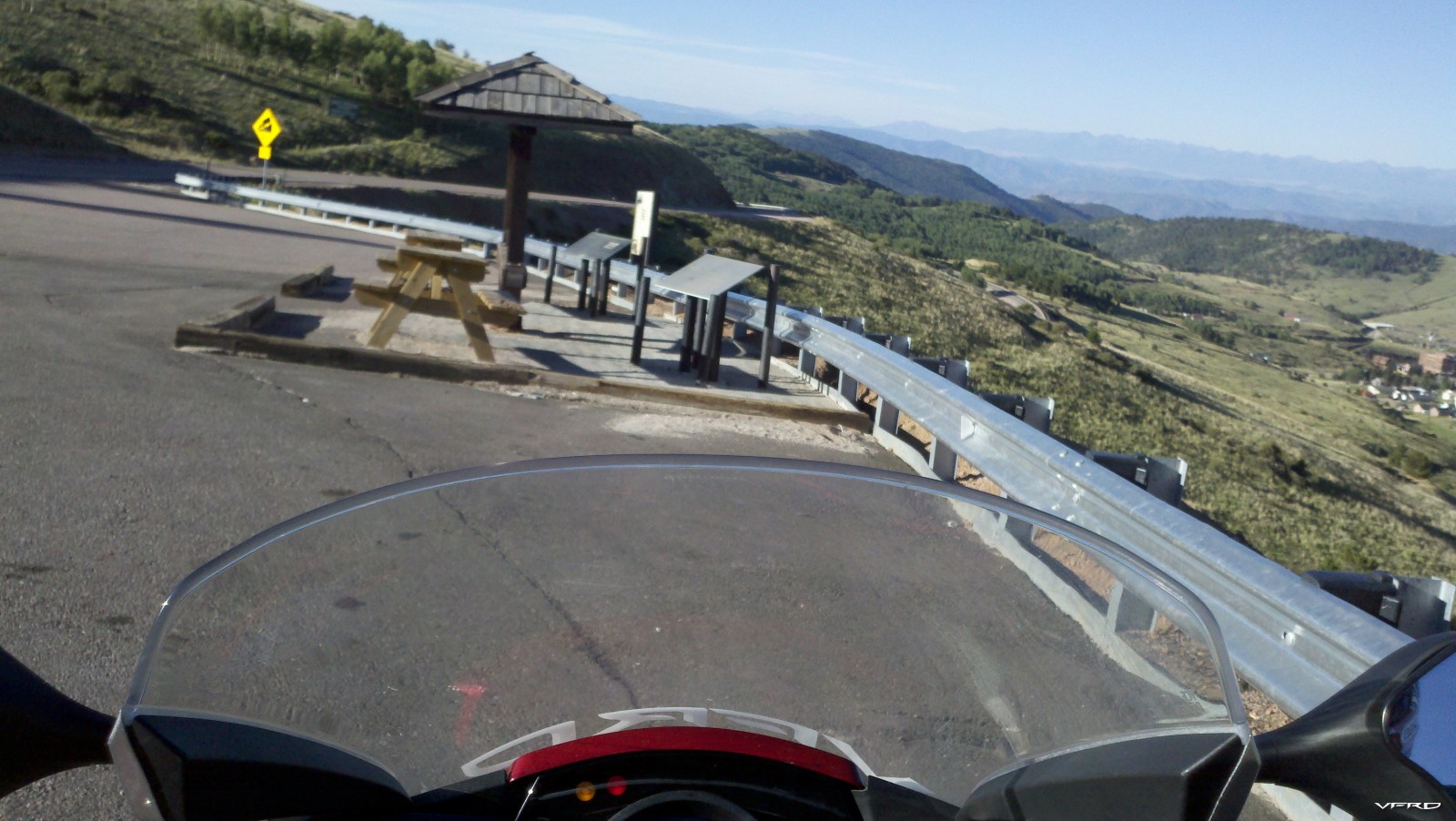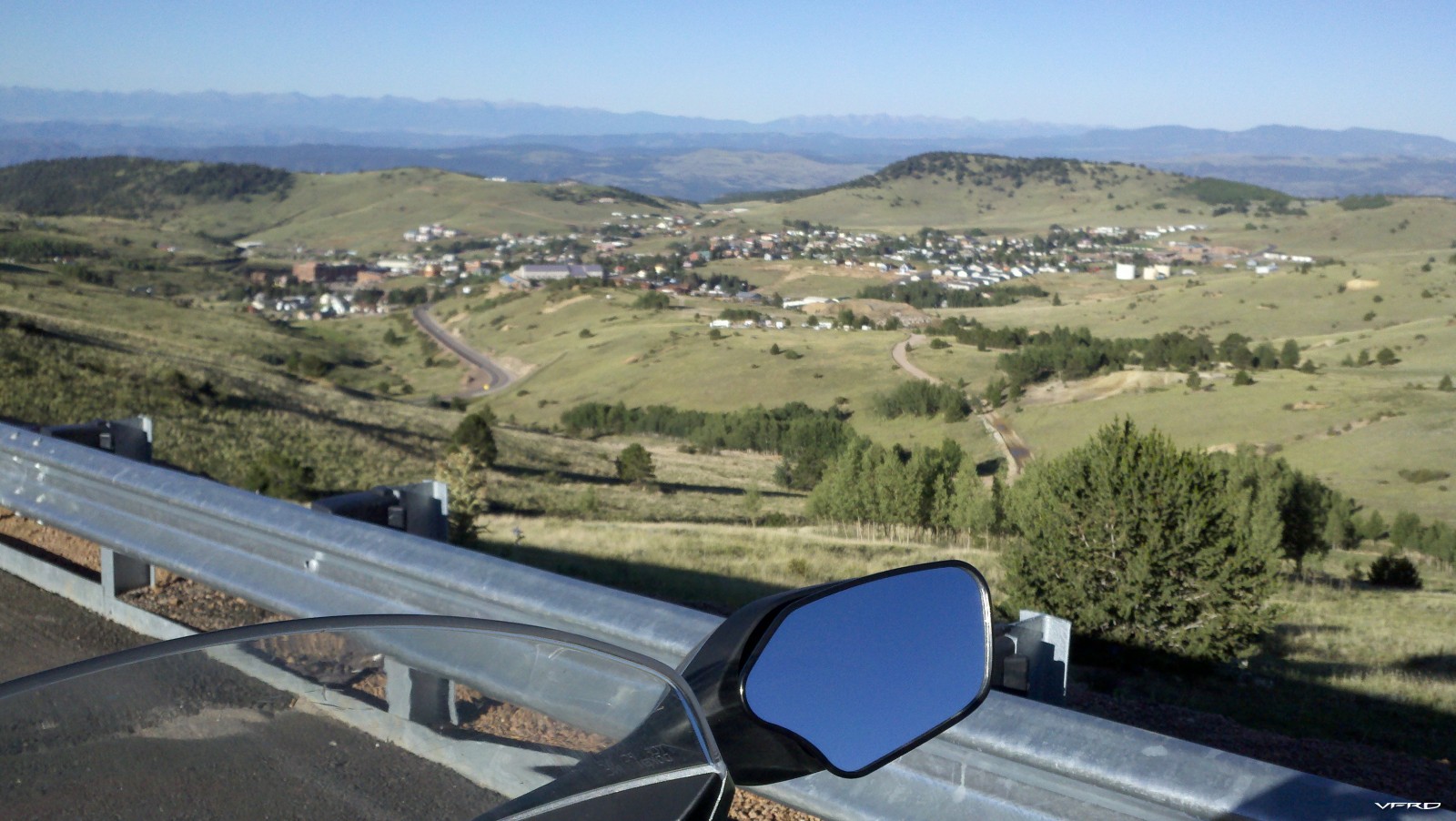 We stopped in Gunnison for a sample of brew at the Gunnison Brewery (eww not so good) and a bite to eat and took off cause it was so so to not so good! Cant say I enjoyed that meal but Jack kept me entertained as usual with his stories. Hes got a lot of them and they are pretty good ones, the dude knows motorcycles thats for sure. Then we hit the Black Canyon and had an awful time there too cause well they just chip sealed the damn thing and left all this loose chip all over the place and so it was more like a dirt bike ride then a sport ride. Oh well we decided to forgo the Grand Mesa when we got to the stop at the half way point and just turn around and make up some time, the road was not much fun in that condition and to keep on going at that pace would have had us in Grand Junction at 9pm. The first 3 miles of the Canyon were good but after that NO.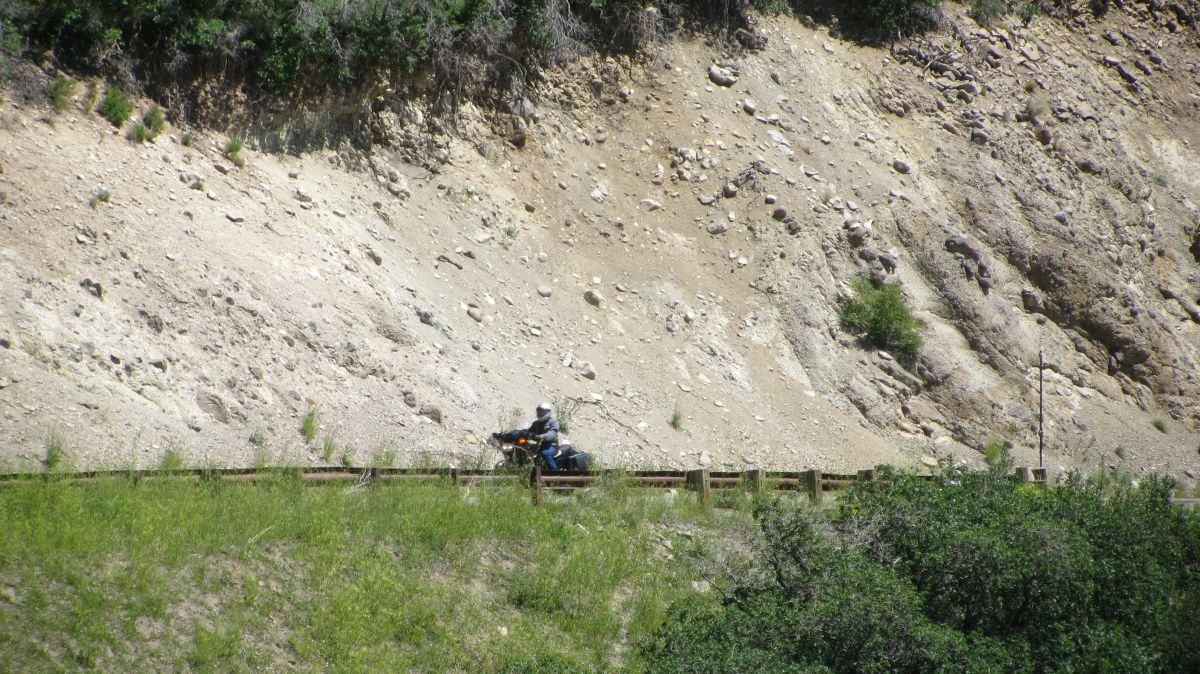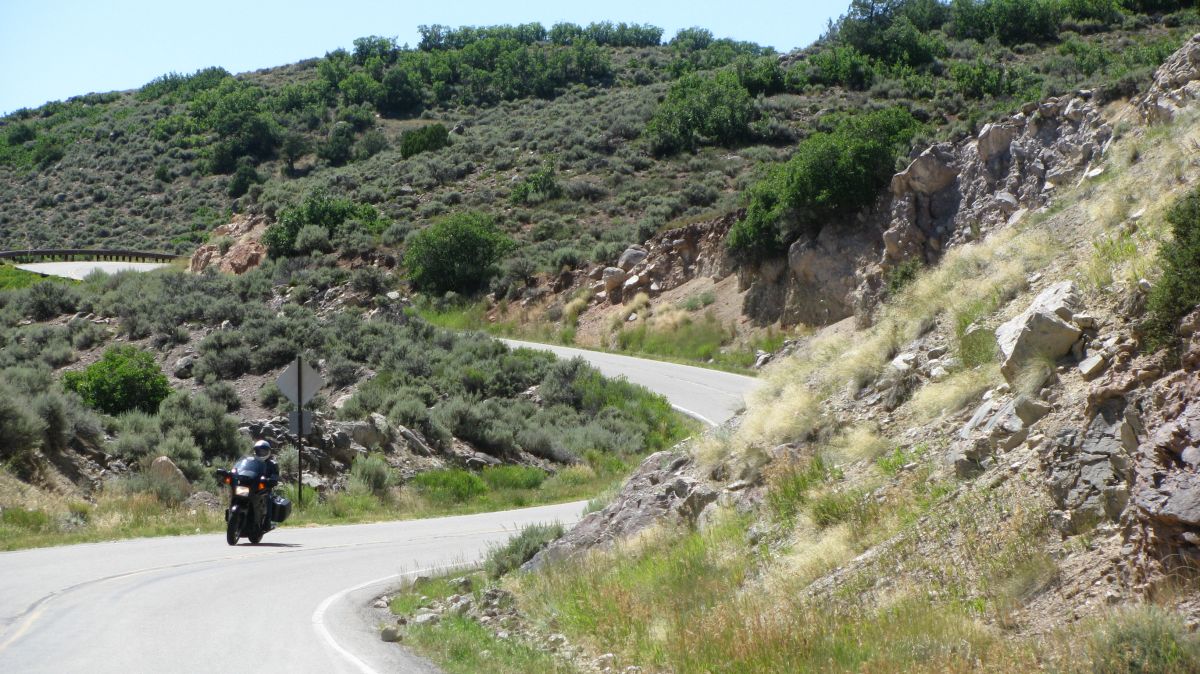 So we just slabbed it from the Black Canyon on over to Grand Junction, we found a cheap motel and Jack talked the guy into $25 bucks apiece, and it was worth about that HEH. Oh who cares I slept good, and we went and got a great steak at wwpeppers, it was incredible - my boss told me about that place and it was worth the $$!

Cheap room = good meal money!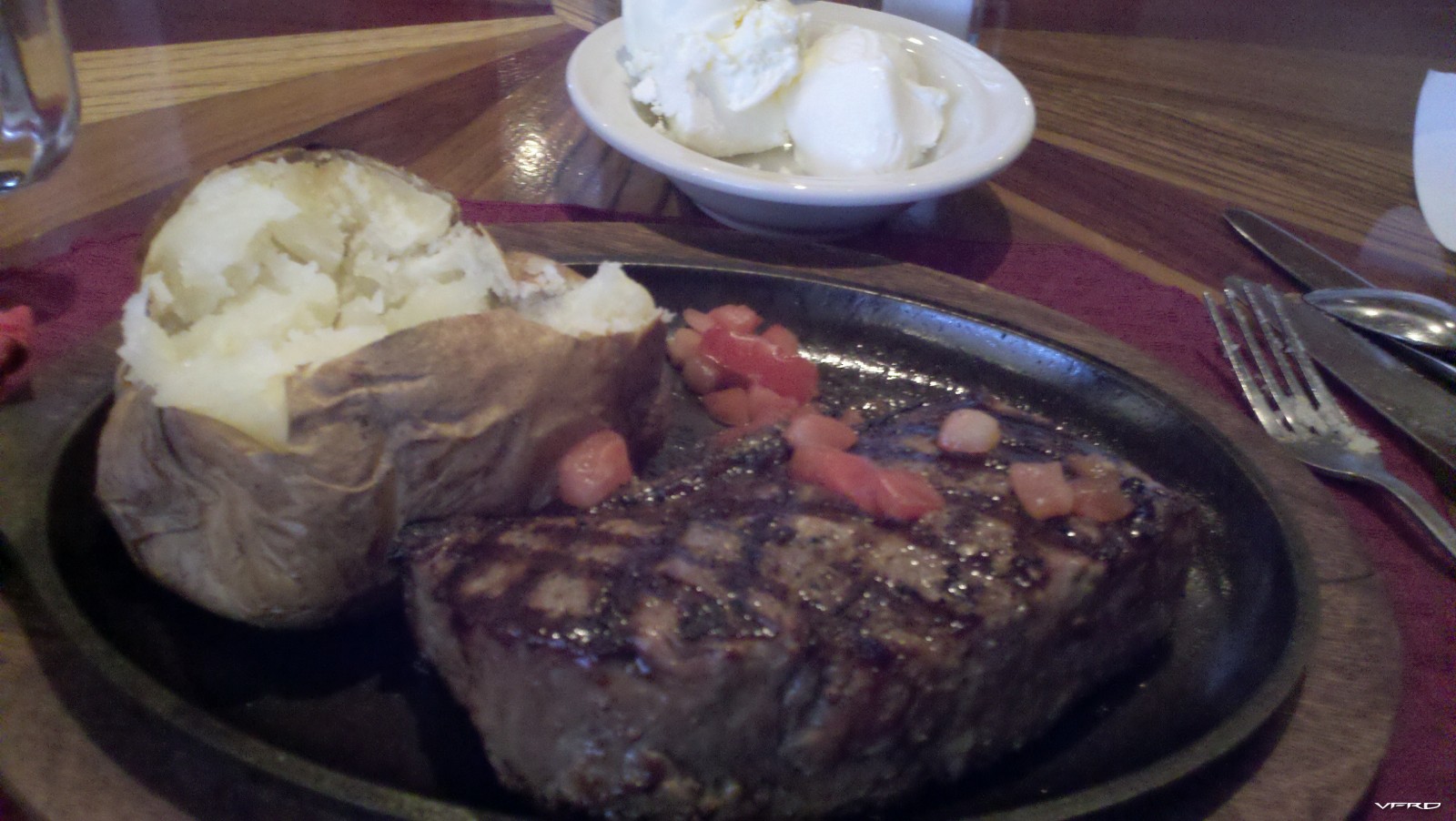 Then we walked over to the local brewery and had some excellent beers and talked up the sassy bartender, she was a hoot. Jack was in his element, funny as usual.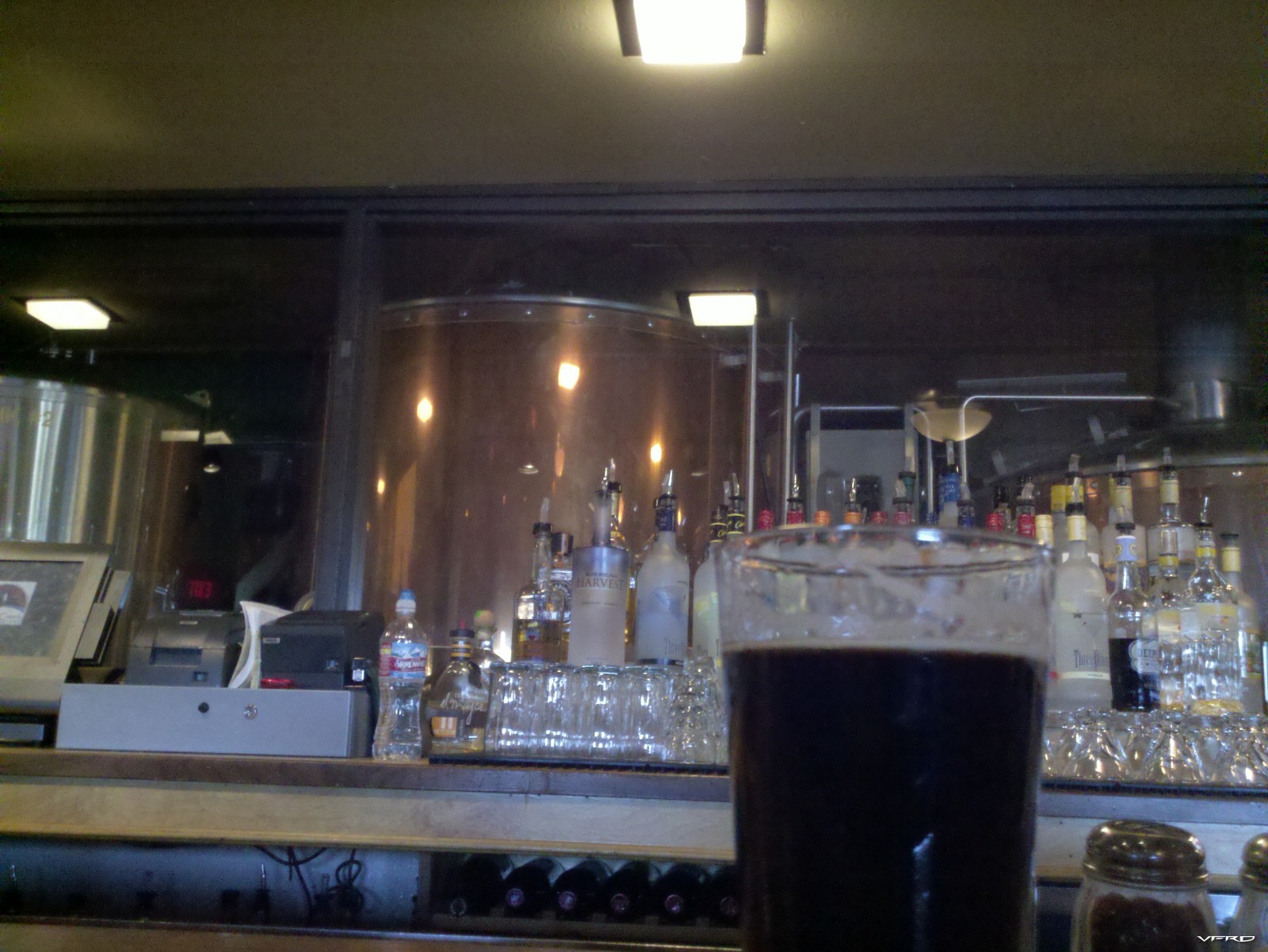 In the Morning we took off early, I split with Jack and headed to Utah, I decided to make a morning trip into the Colorado National Monument right there on the west side of Grand Junction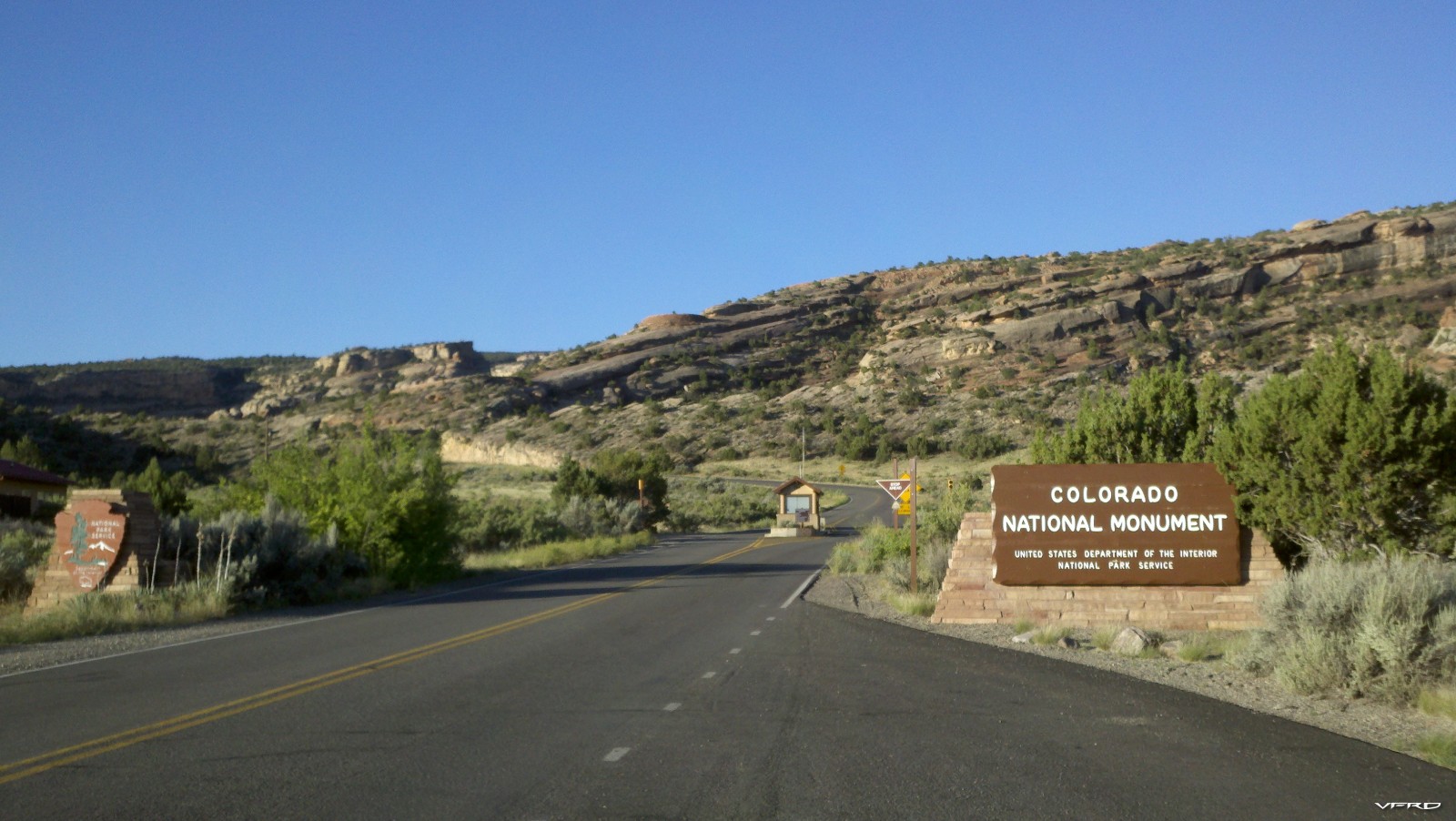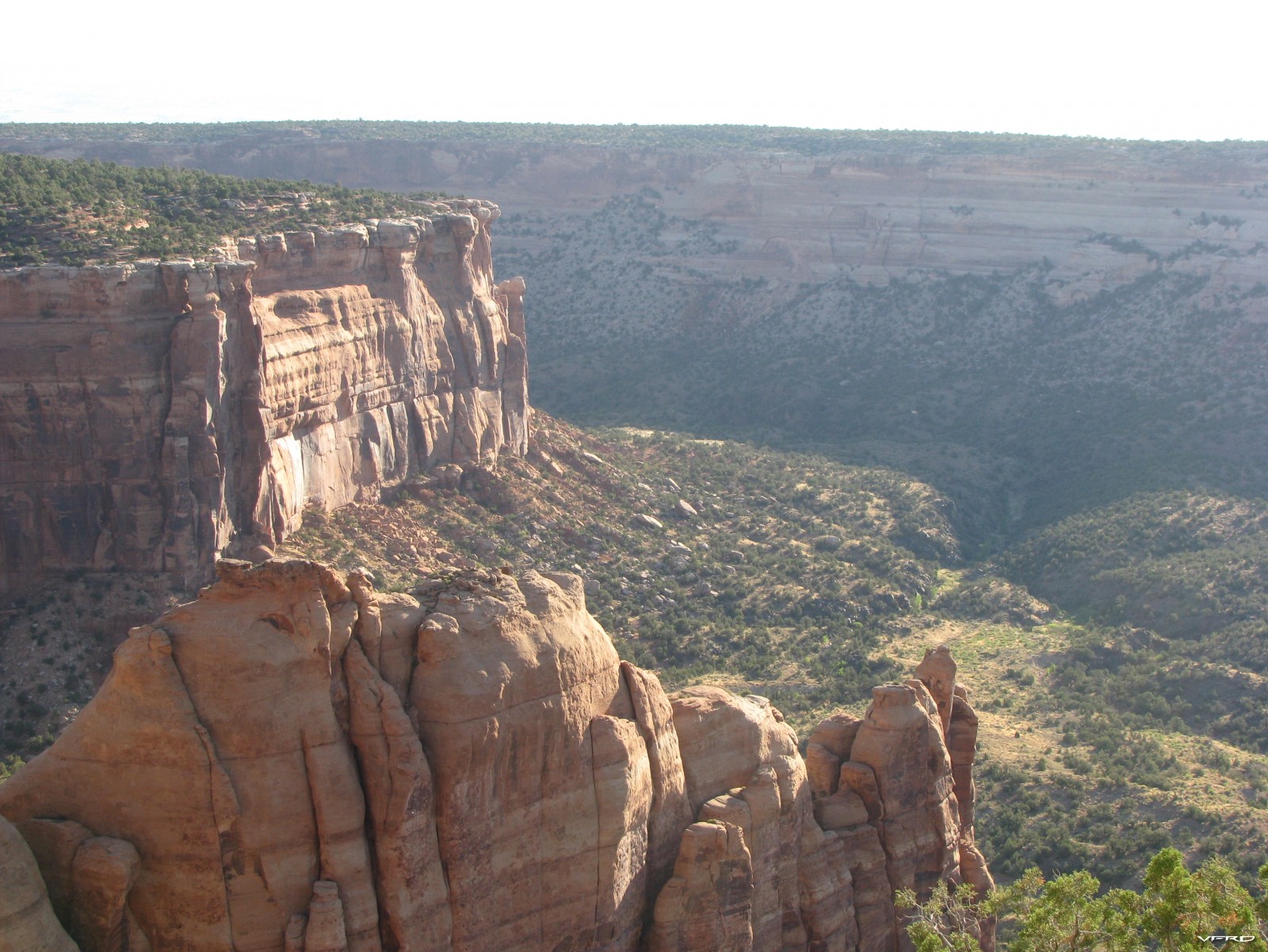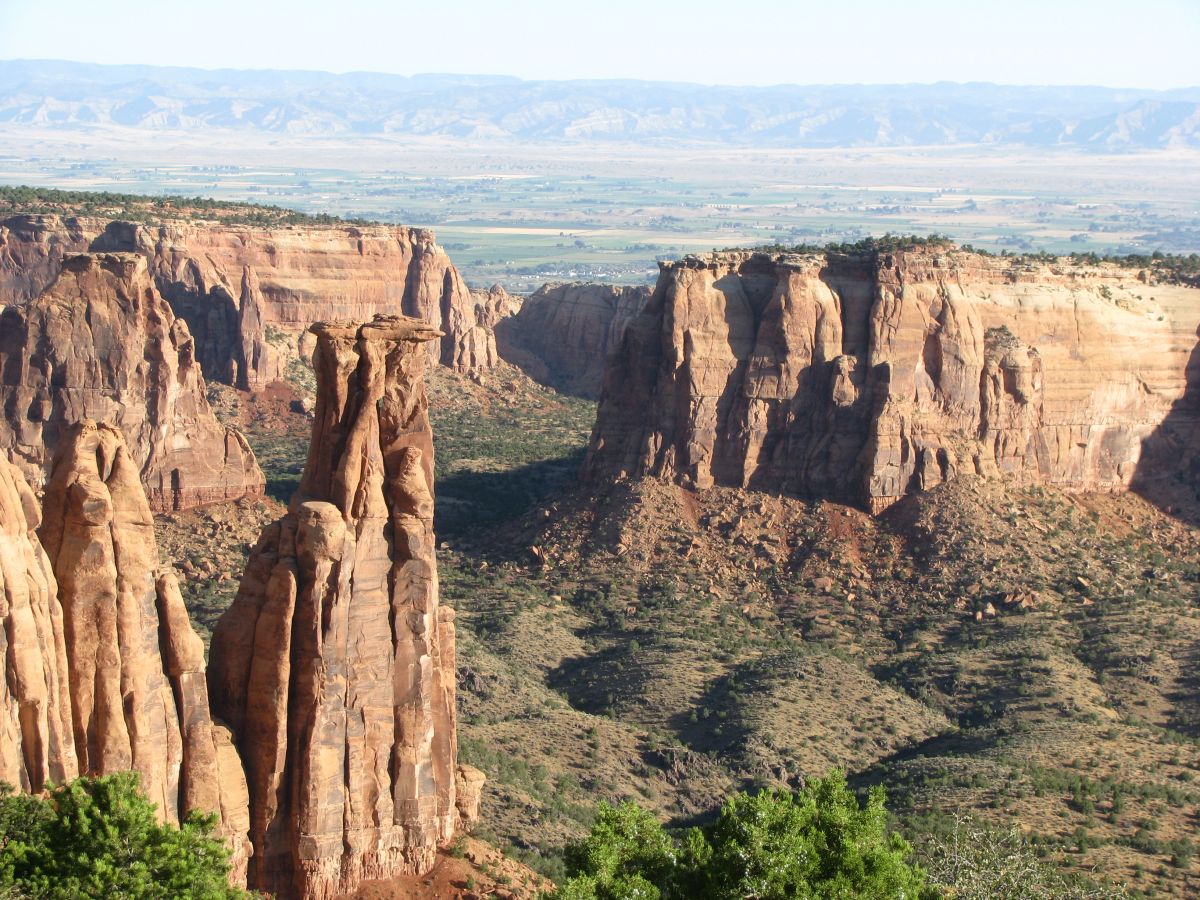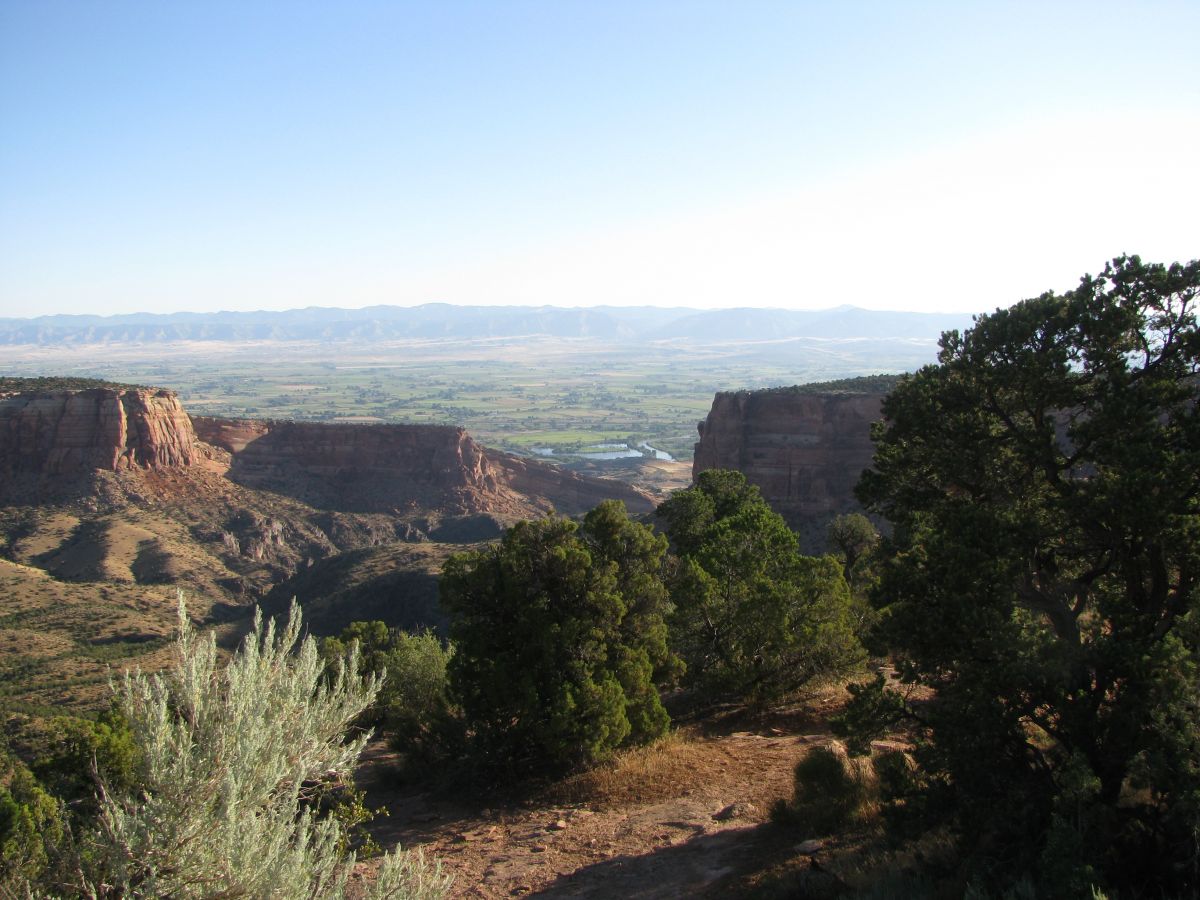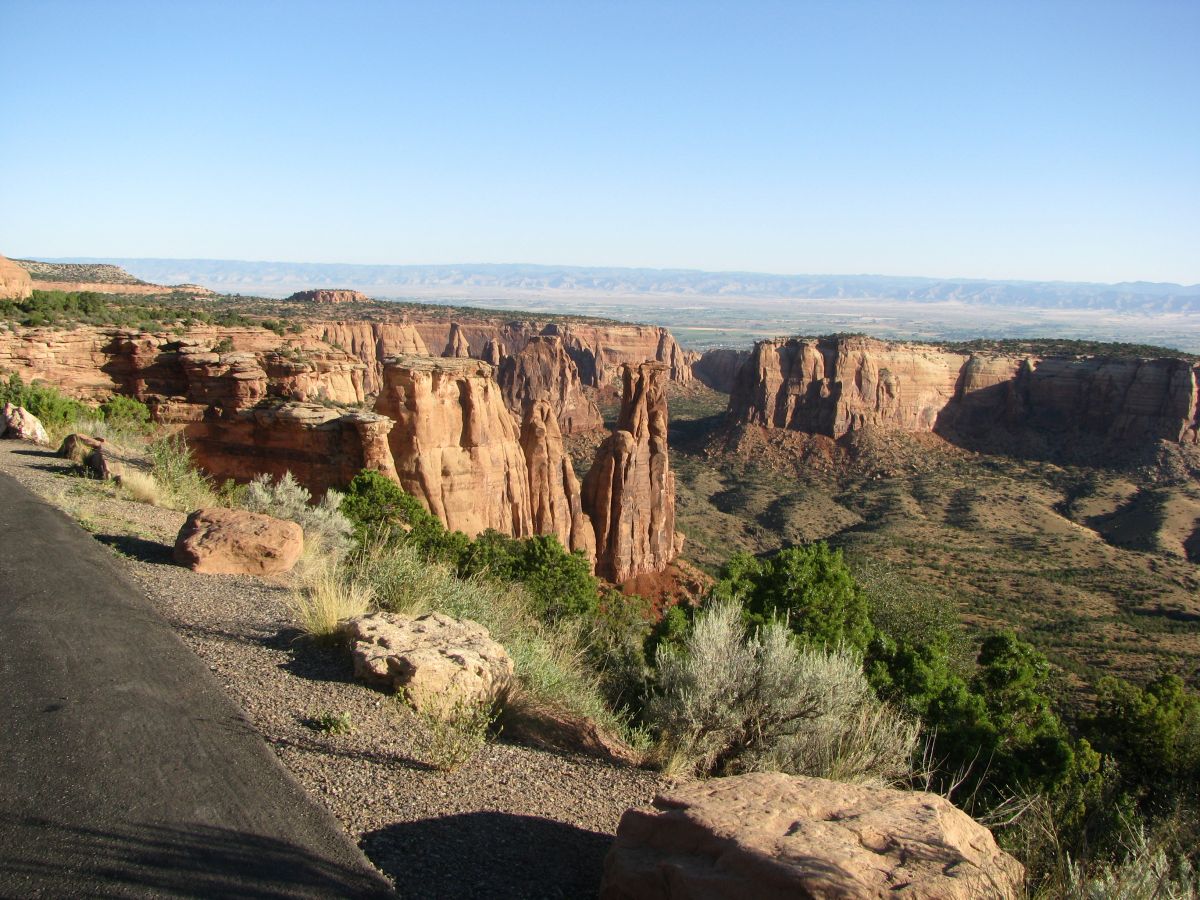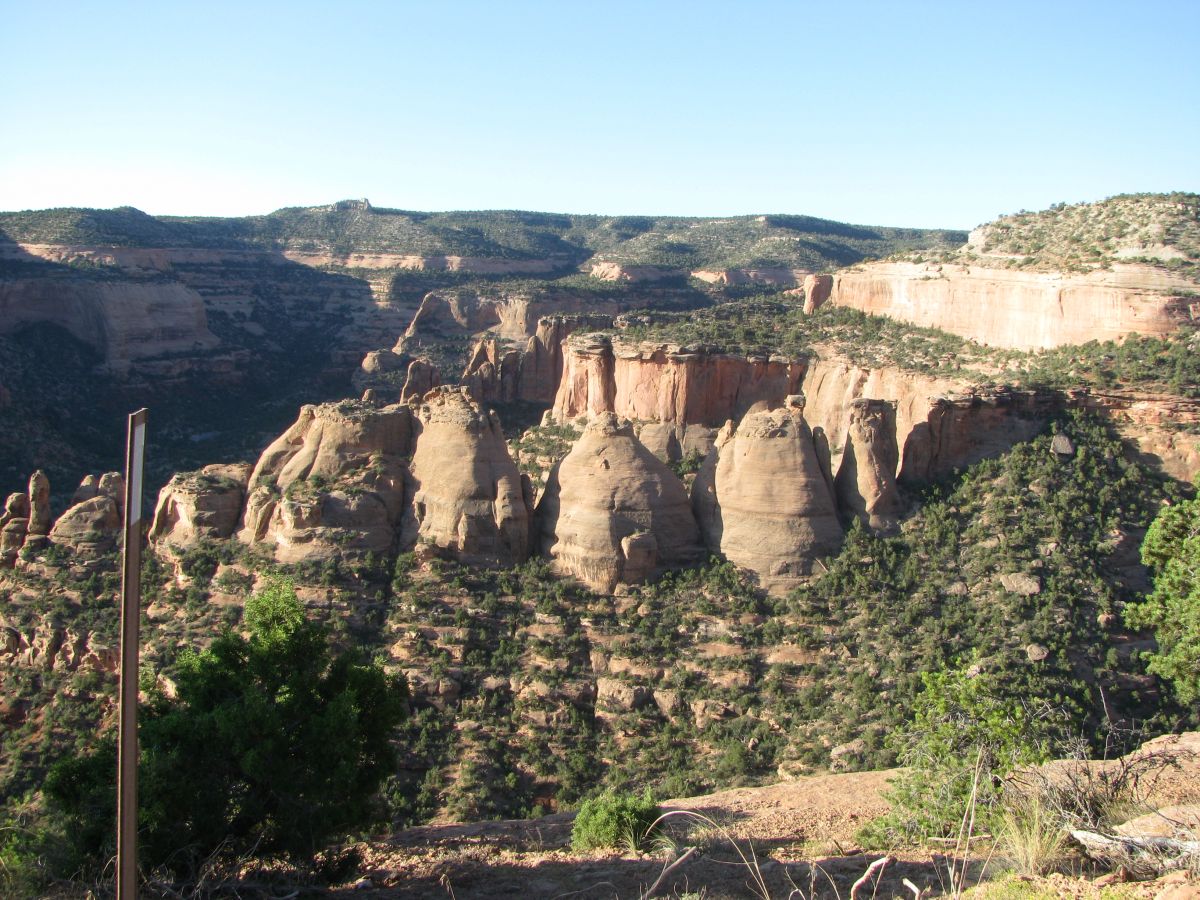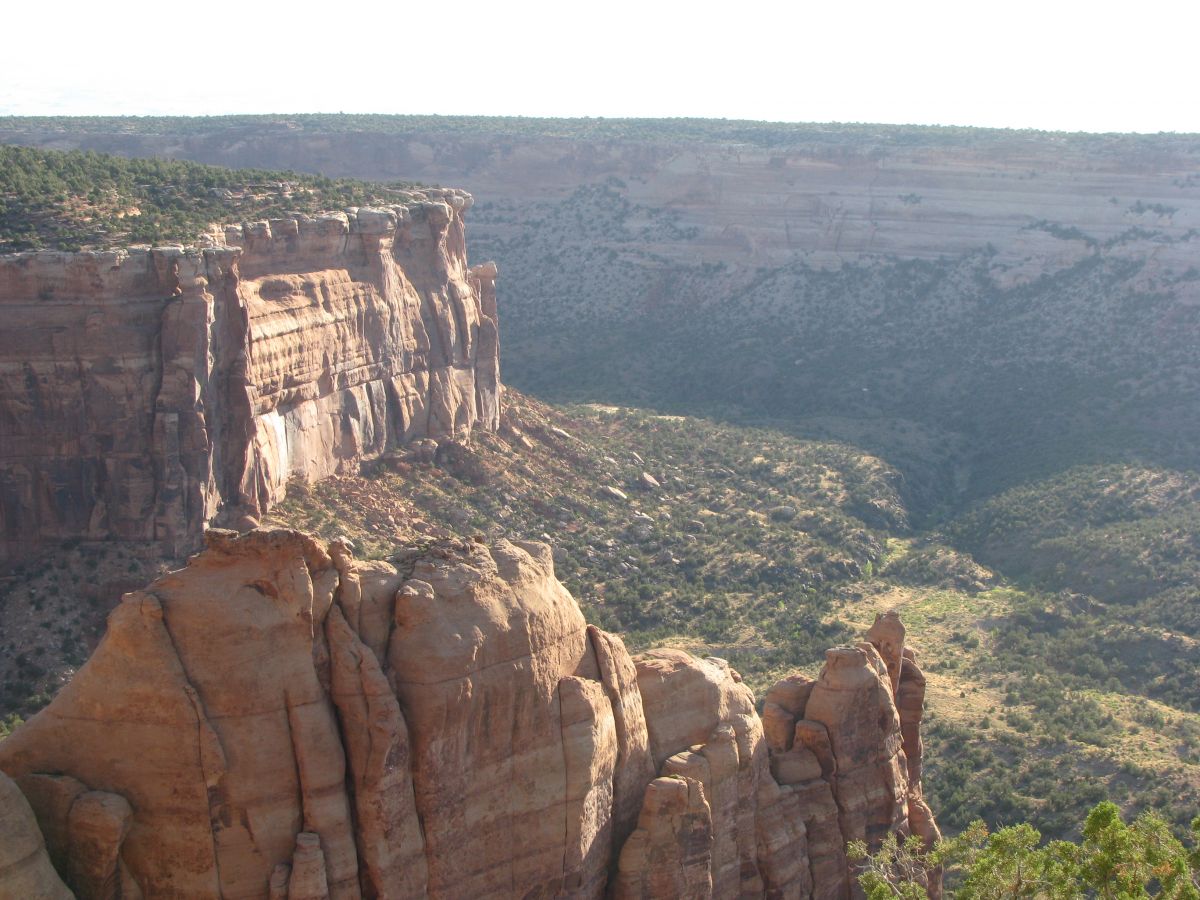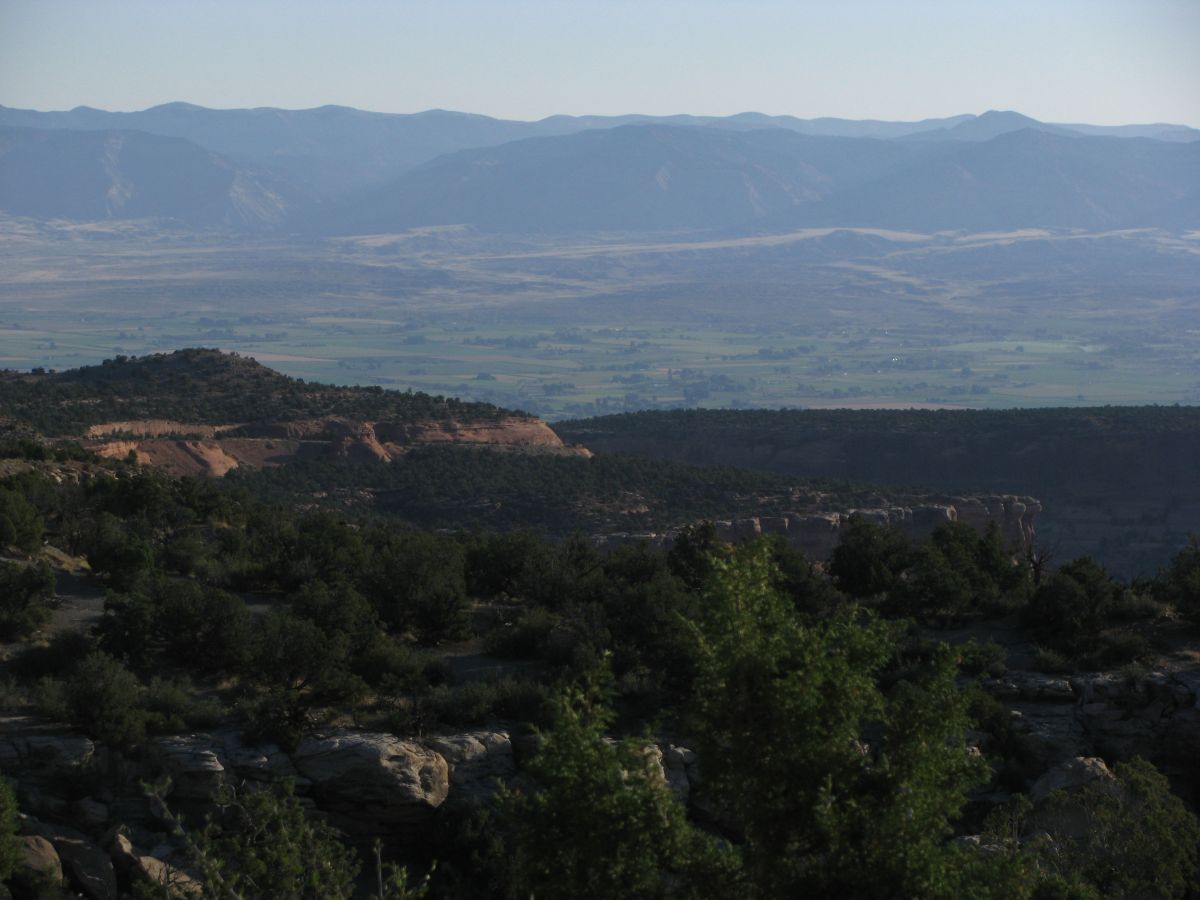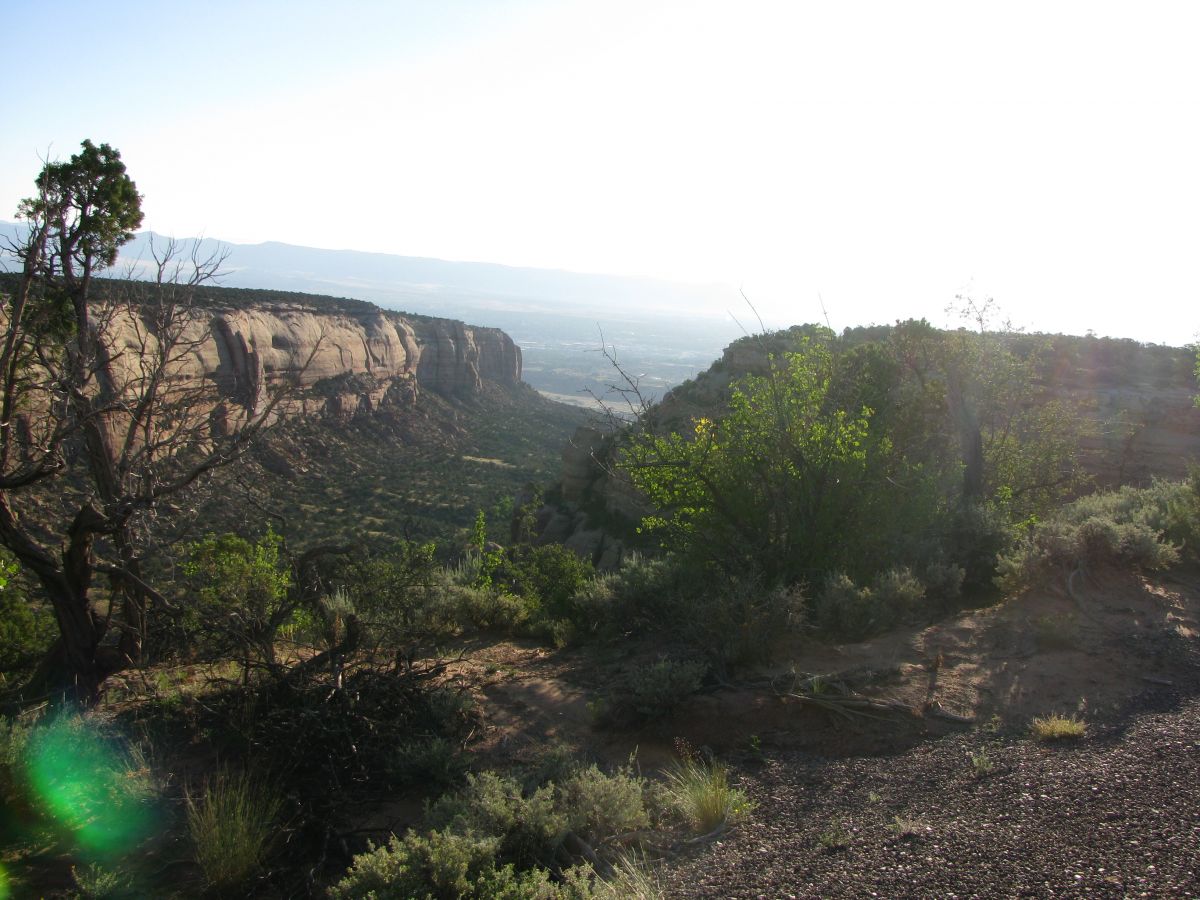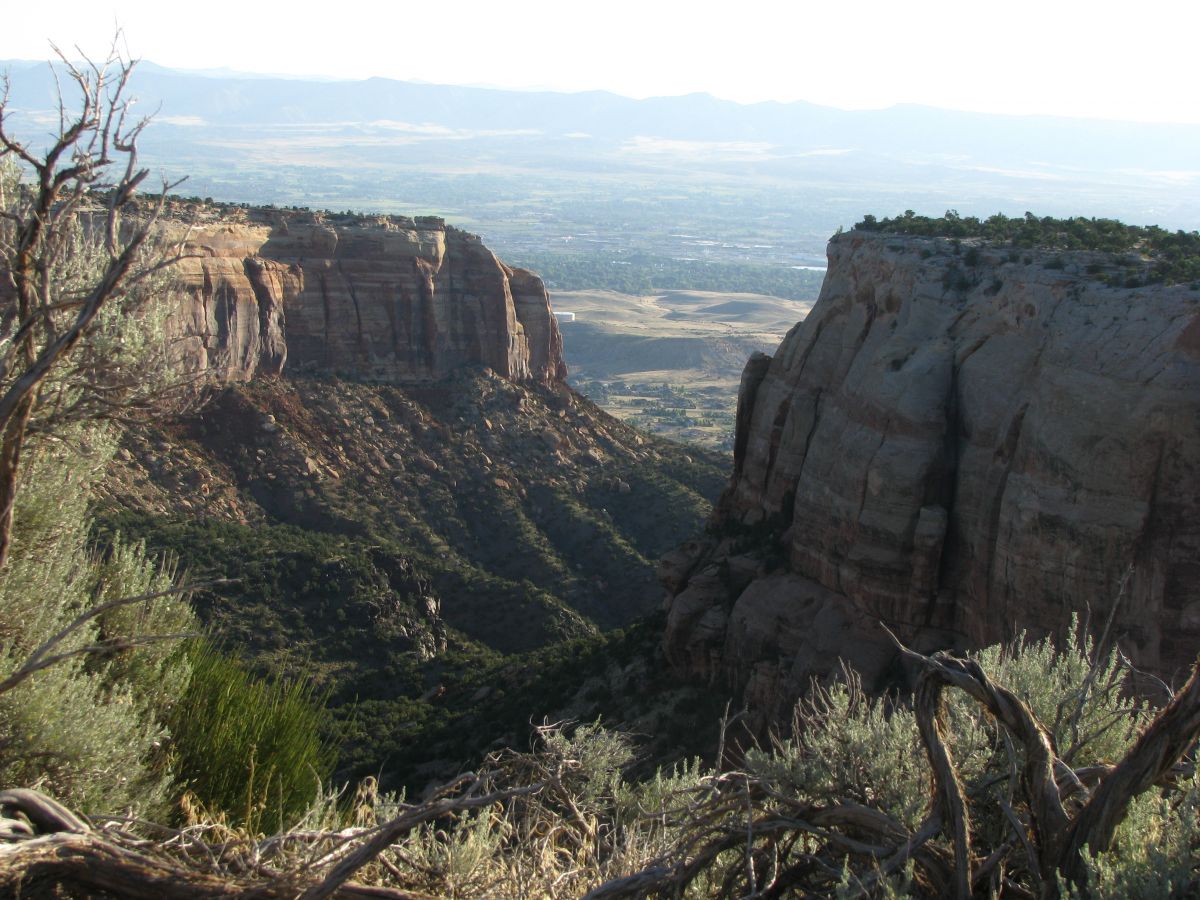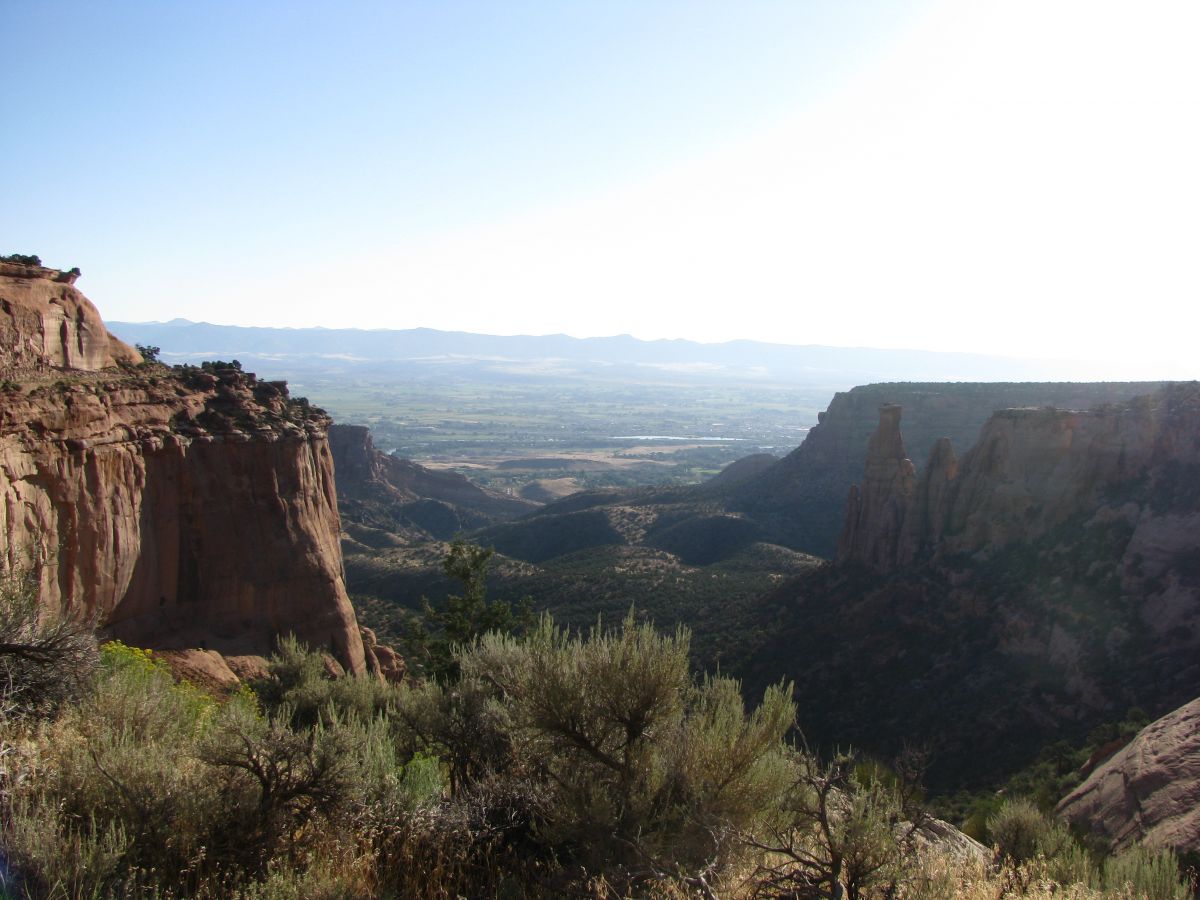 I thought I had gotten there early enough not to pay but they got me on the other side! Then speeding over the Interstate to get off and do Douglas Pass at incredible speed, I was having fun, but boy there was a lot of cars on it? One every minute it seemed but no cops! Most going the other way, so I did not have to pass too many cars. Into Utah I grabbed some lunch in Vernal and enjoyed the stuff on the walls, some really nice guns on display. Then I took off over the Flaming Gorge and had some fun riding up and down that, its really pretty the sand stone rocks and the cool blue water.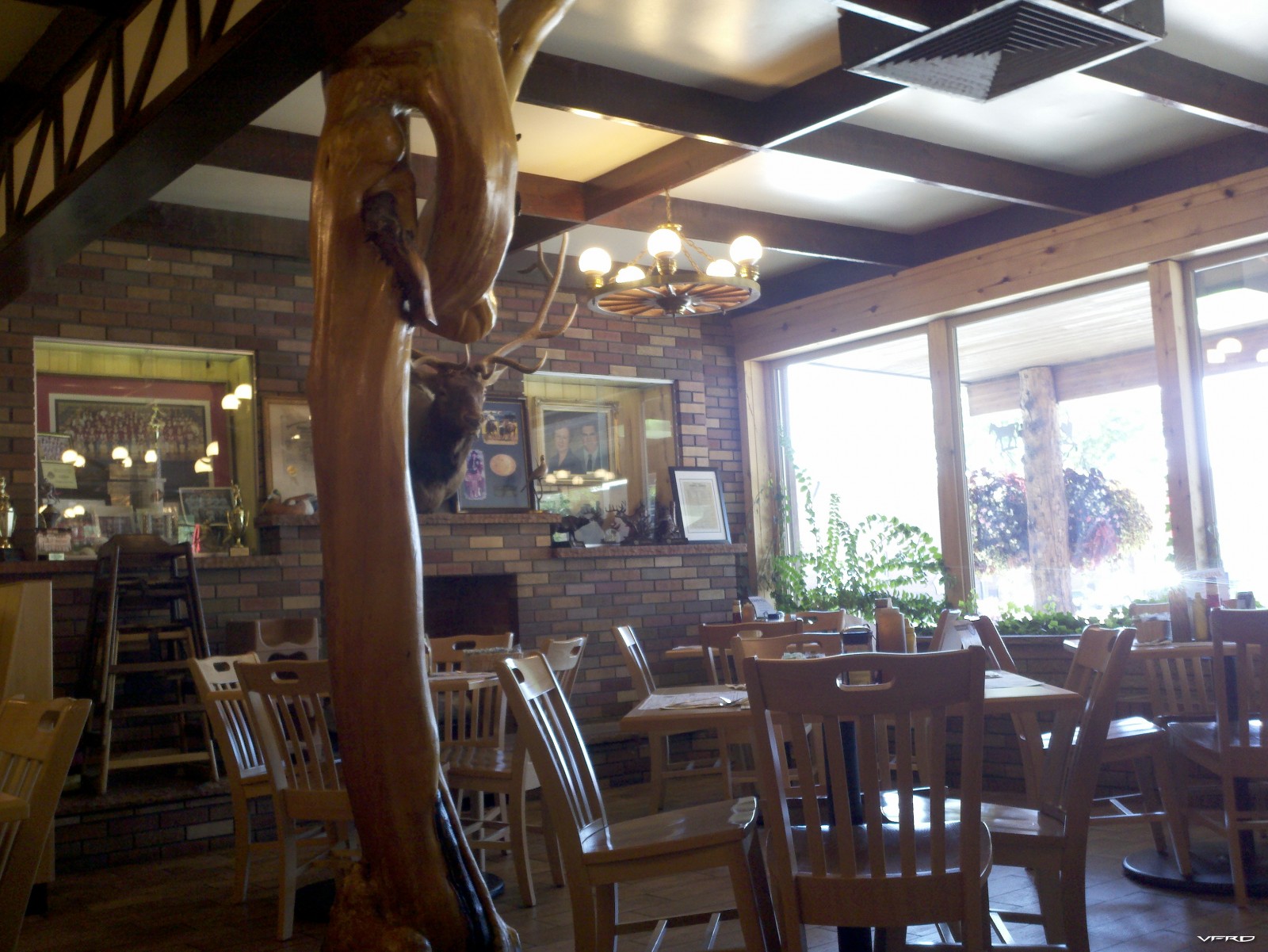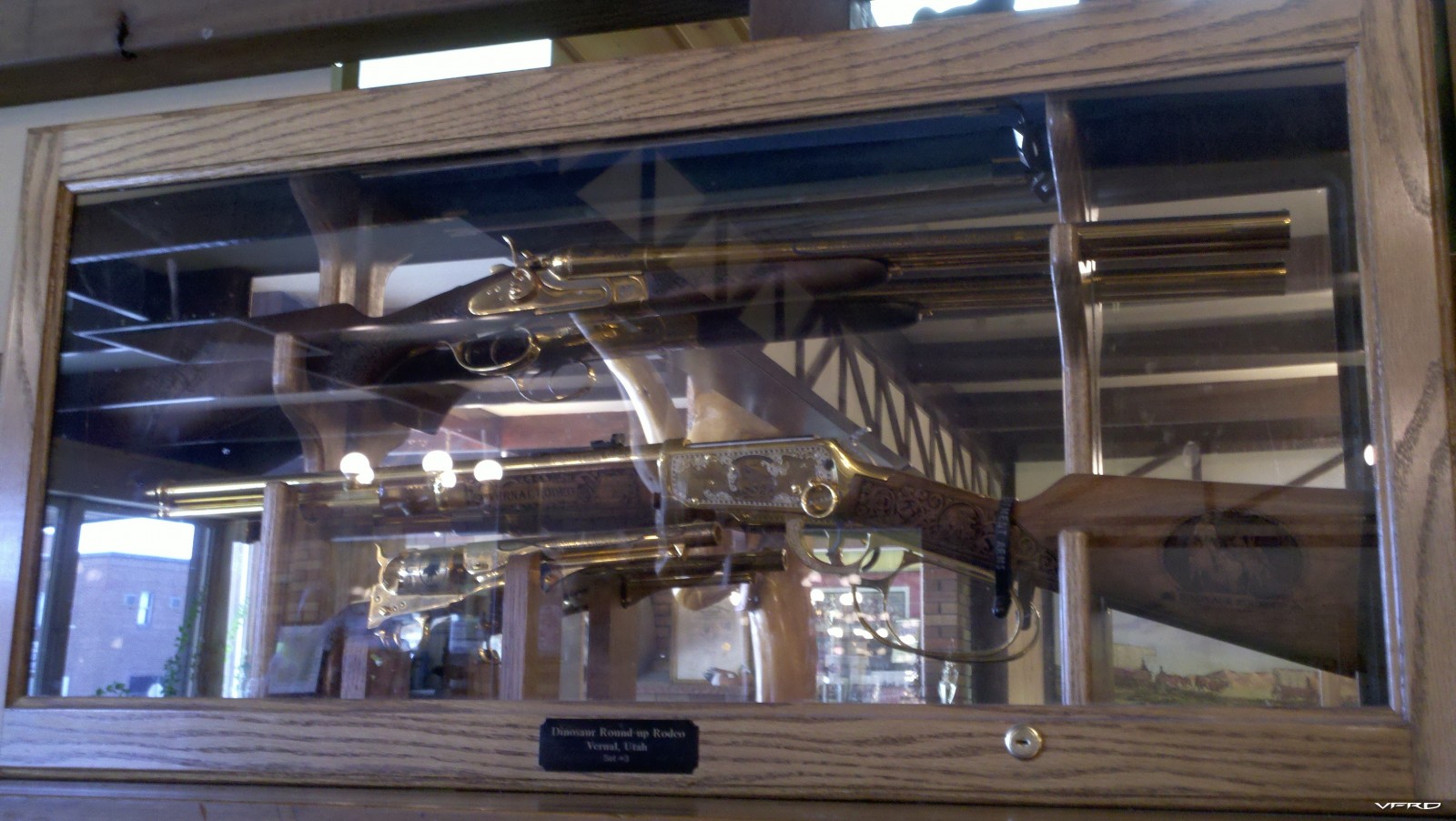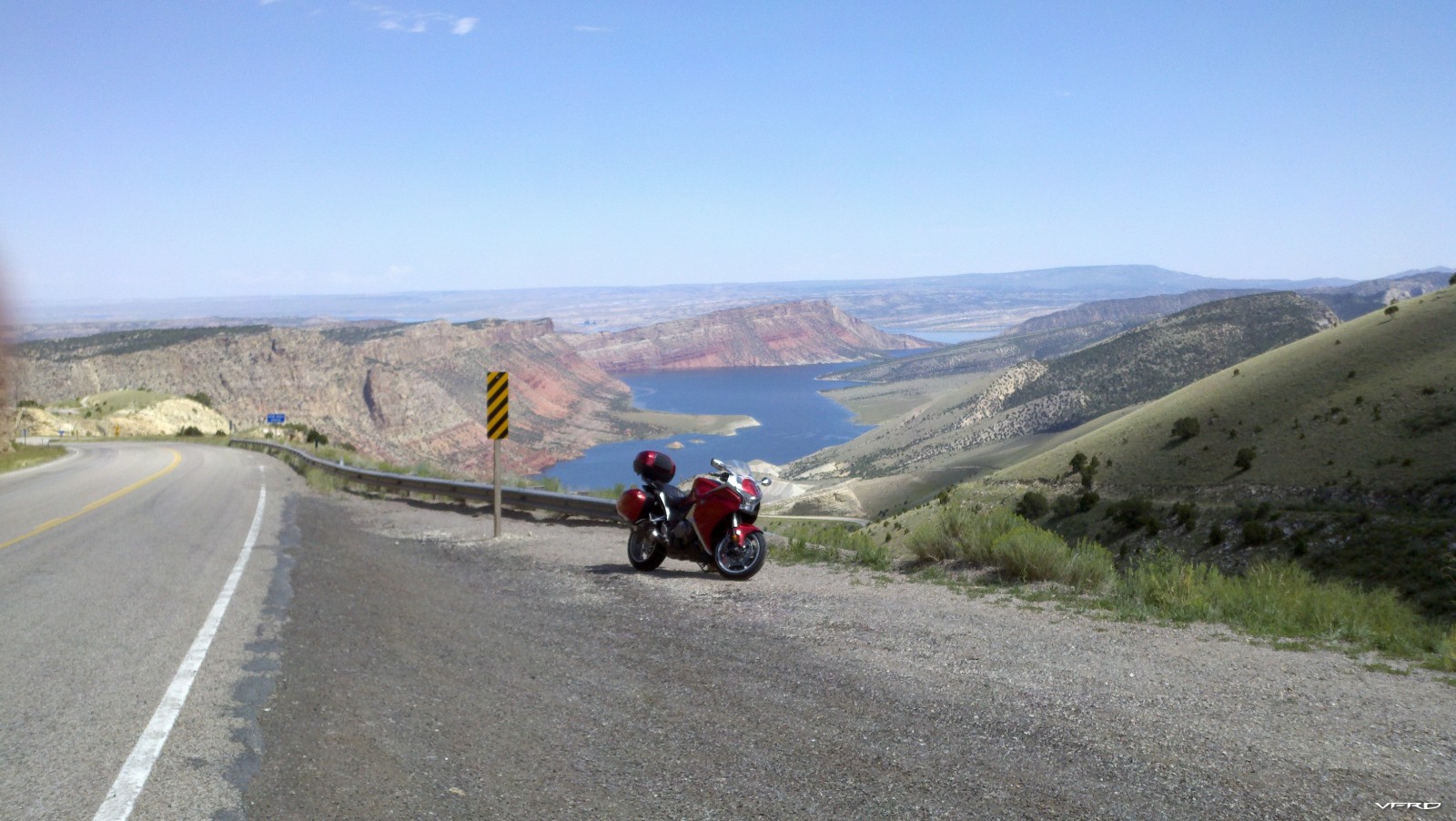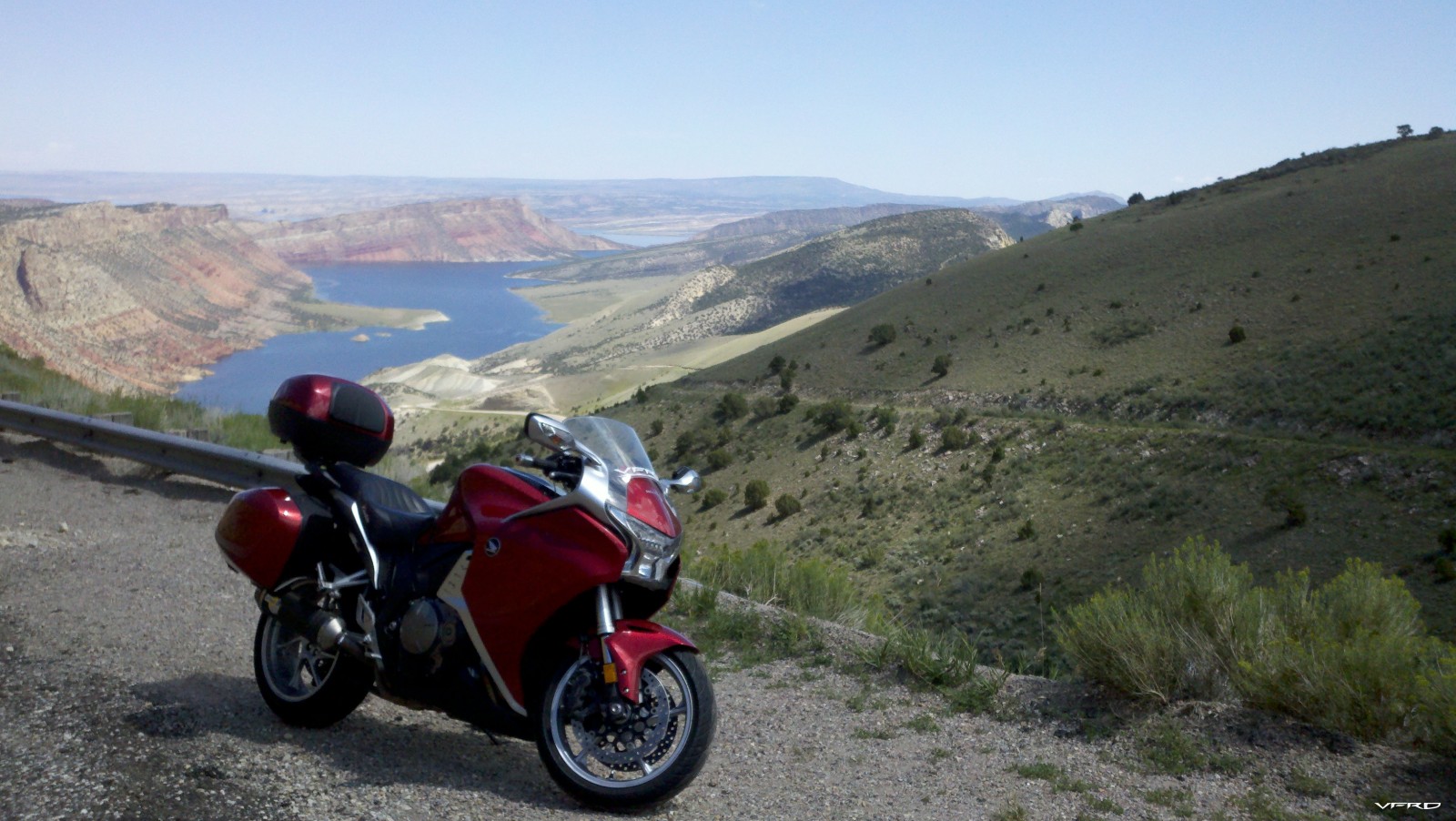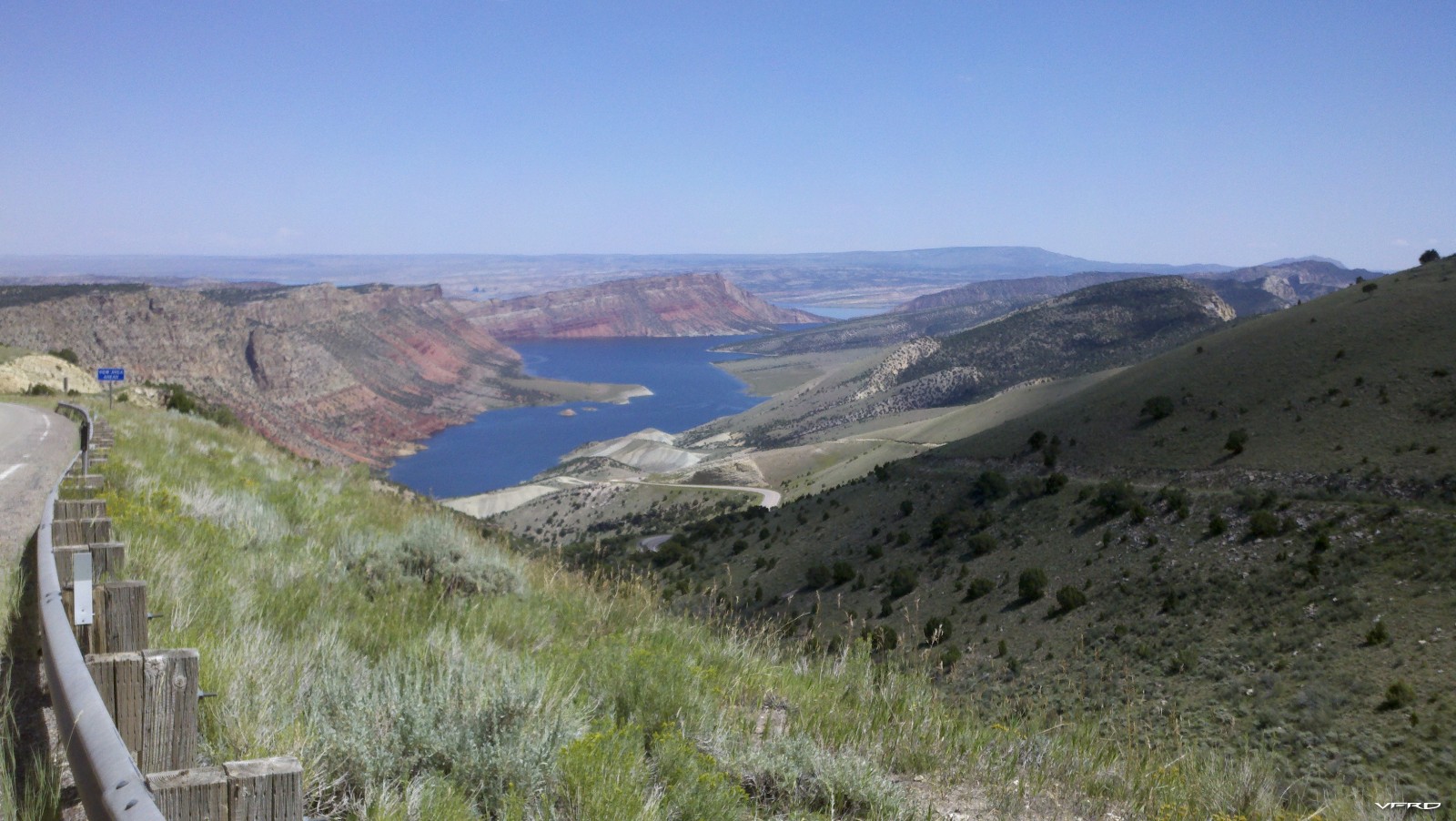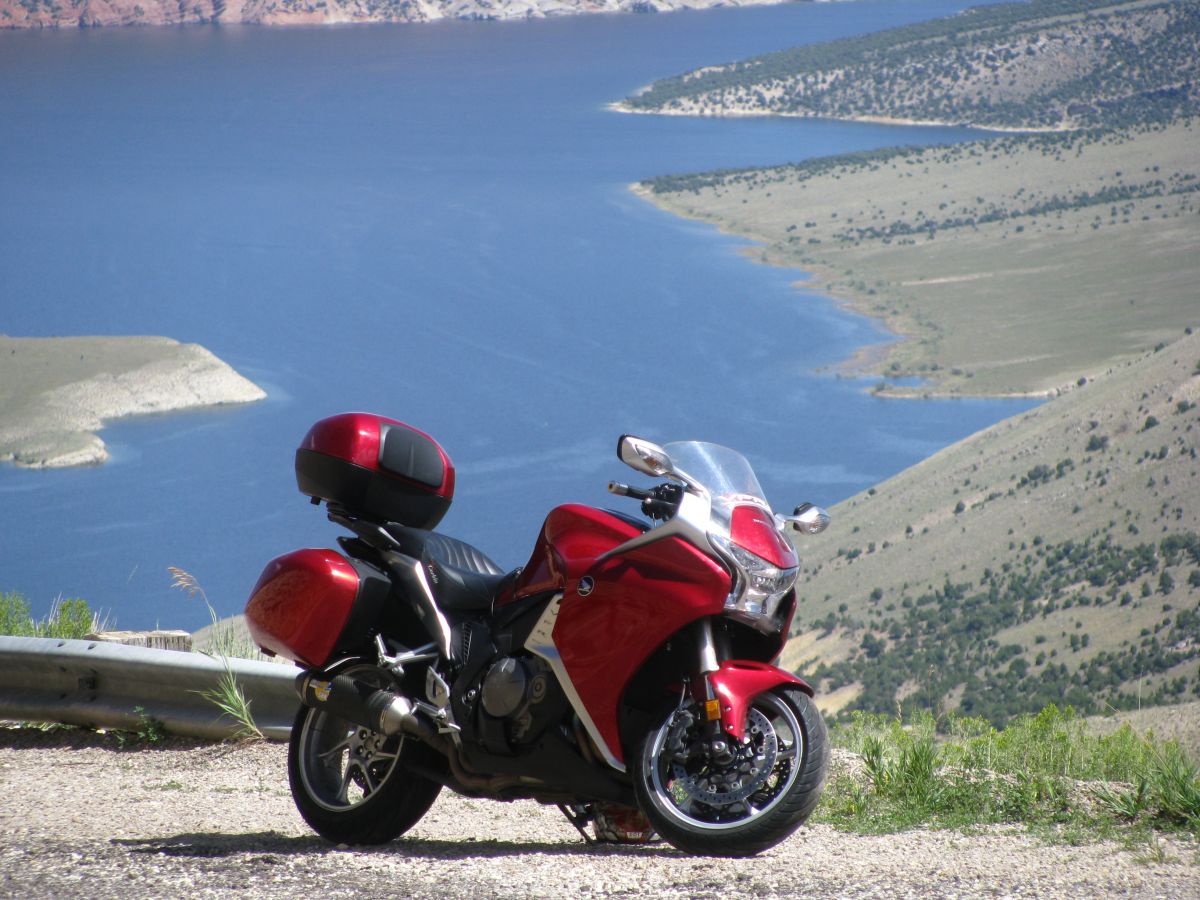 I shot over the pass and around that road all mired in RV's and Harleys. Shot past so fast those RV's with that big 12k cc engine pounding out the miles one by one - passing was just a matter of rolling on the throttle in 6th gear even up hill it was more then enough torque to get around those RV beasts, but the HD took a shift down to do that. It is mostly slab from then on, until I got to the Sawatch mountains, I was rolling into Mountain View Wyoming, just in the Utah notch there coming in and out of Utah, you got to go through Wyoming a bit - anyway the Radar was blasting so I slowed it down to a crawl and sure enough the local sherrif deputy was sitting in a ditch were you cant see him and hitting everything - he pulled out and followed me till I pulled in for gas and and just wanted to see the bike. Turns out he owns a 2006 vfr and wanted to see the new one, never heard of vfrd though? Jeez the word is not spreading! I dont think he is an internet type of guy anyway.

So I pushed on over I-80 into Utah again and turned off Evaston to go ride the Sawatch. I took no pictures from here on to Ogden UT cause I was pushing for time and really really enjoyed coming down why 39 it is a fun road in the mountains east of Salt Lake, mostly nice sweepers and good chip seal. I like chip seal when its done right - its grippy as all get out when done right.

Ogden is not my favorite place, big bad uncle sams bankers work there and its sort of just a strip mall with no so great resturants, well I haven't found any yet to put it more accurately, I found a decent motel and camped out for the night. I was on my way to Boise, and to spend a day with my Uncle Lonnie there, but on the way I would stop in Albion Idaho to my favorite resturant in Idaho - the Sage Brush Inn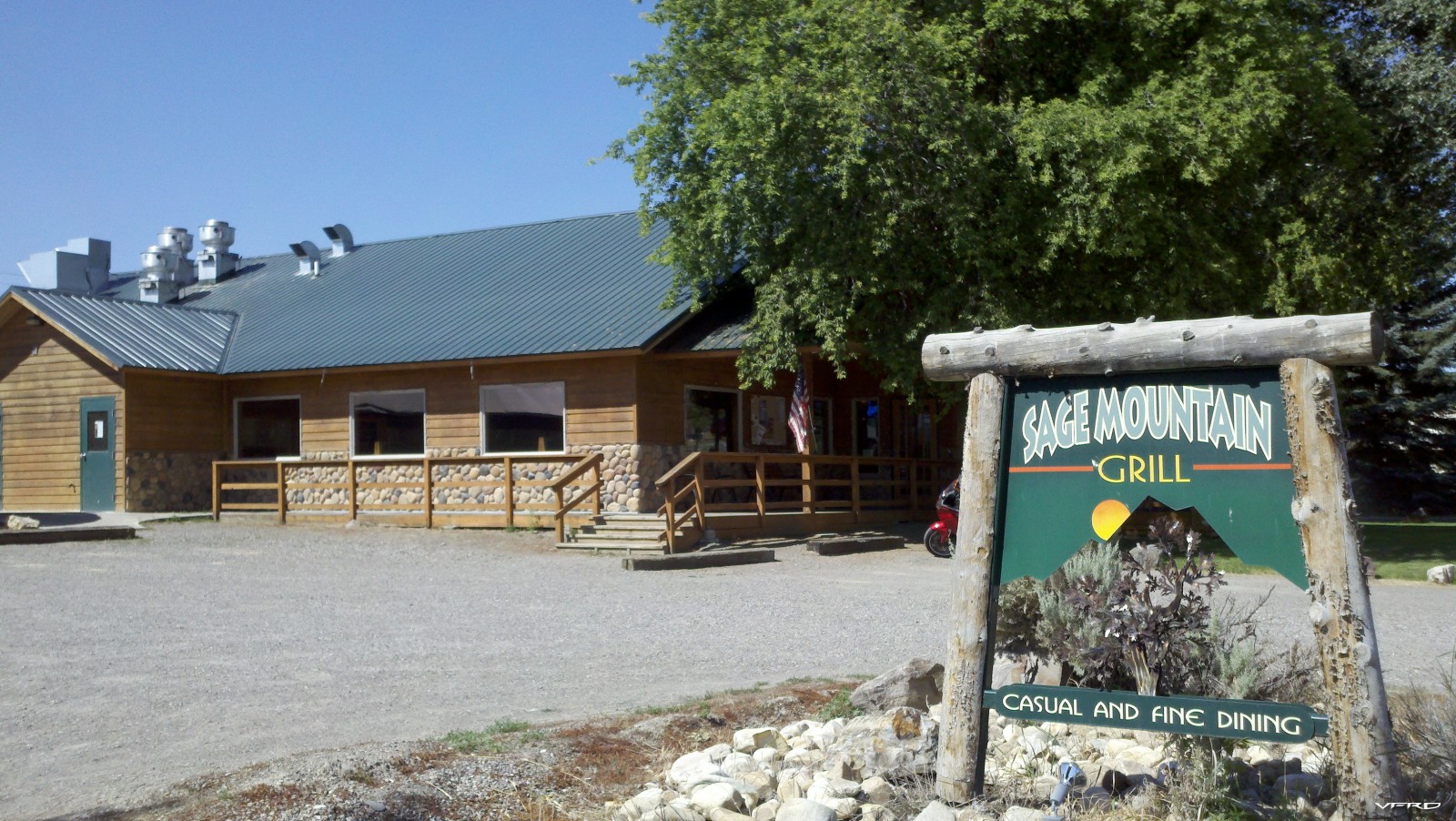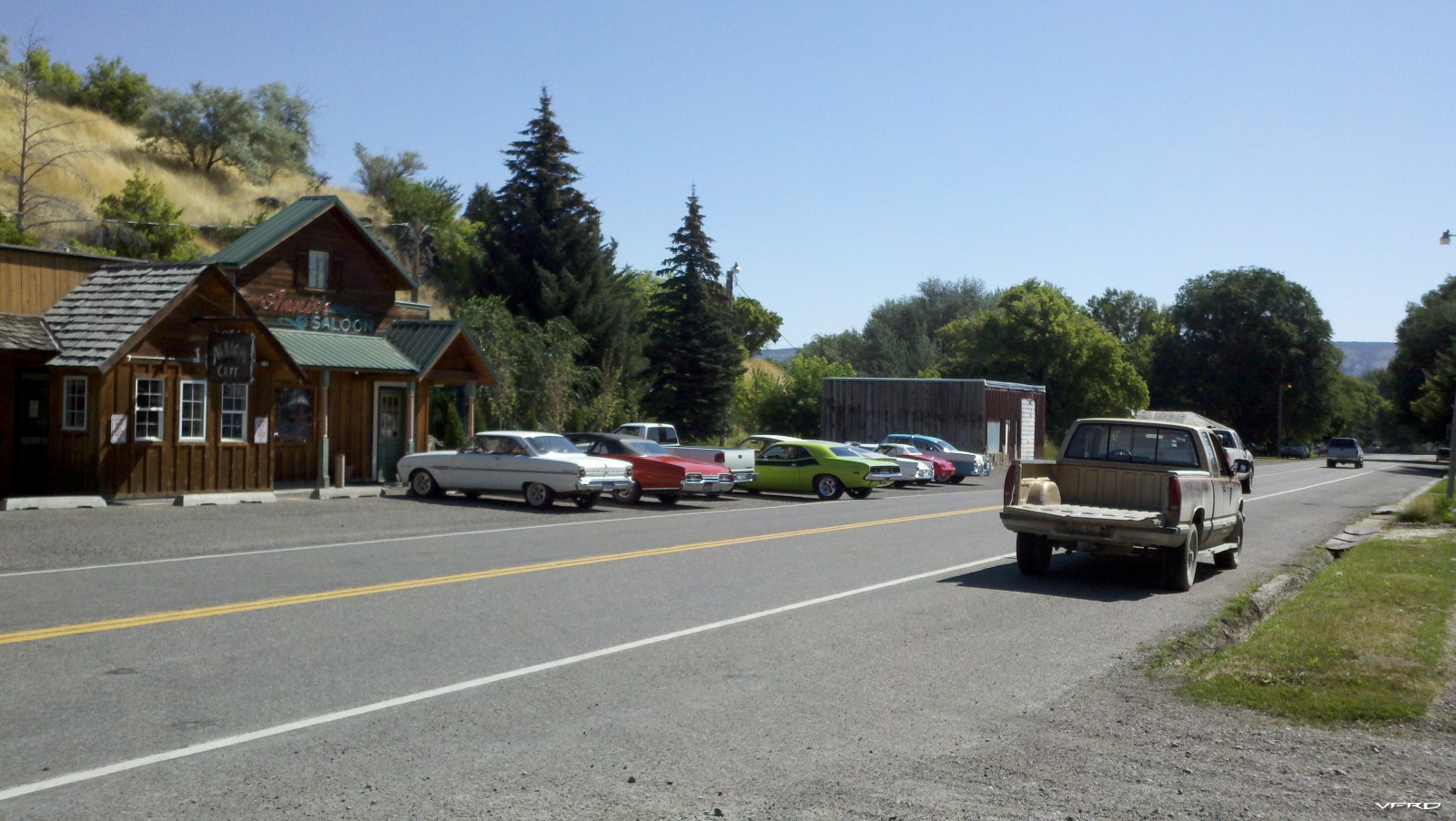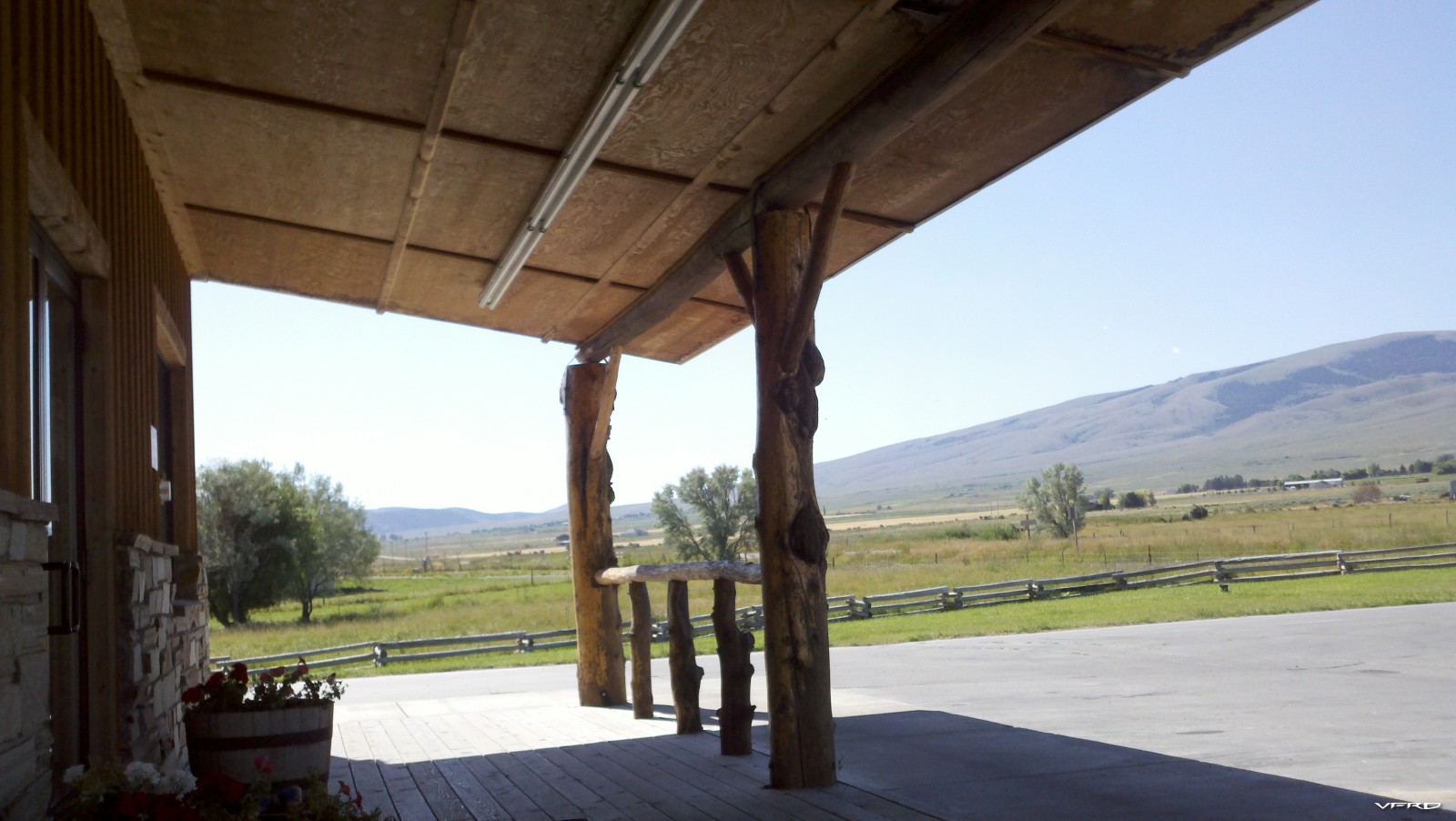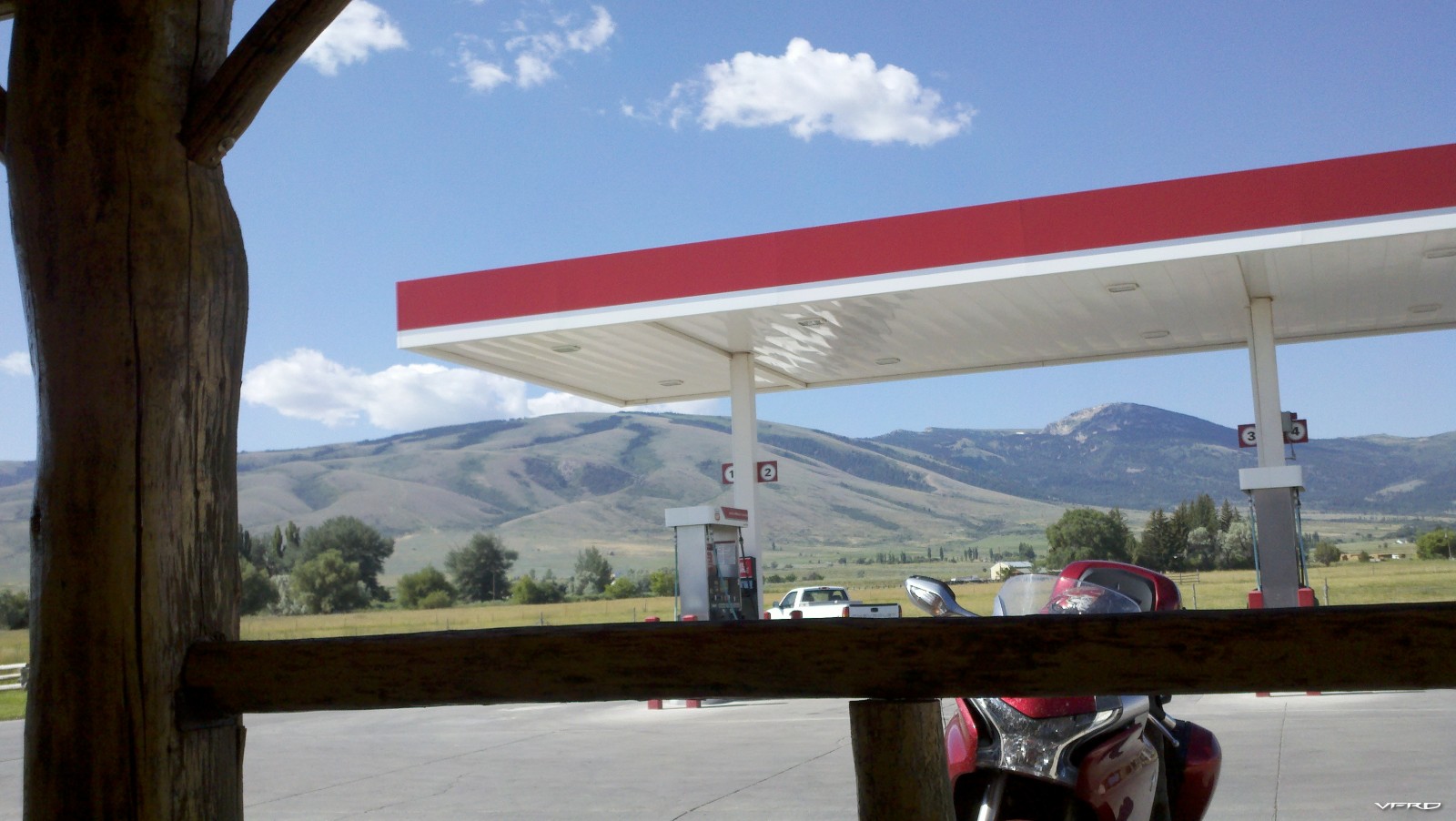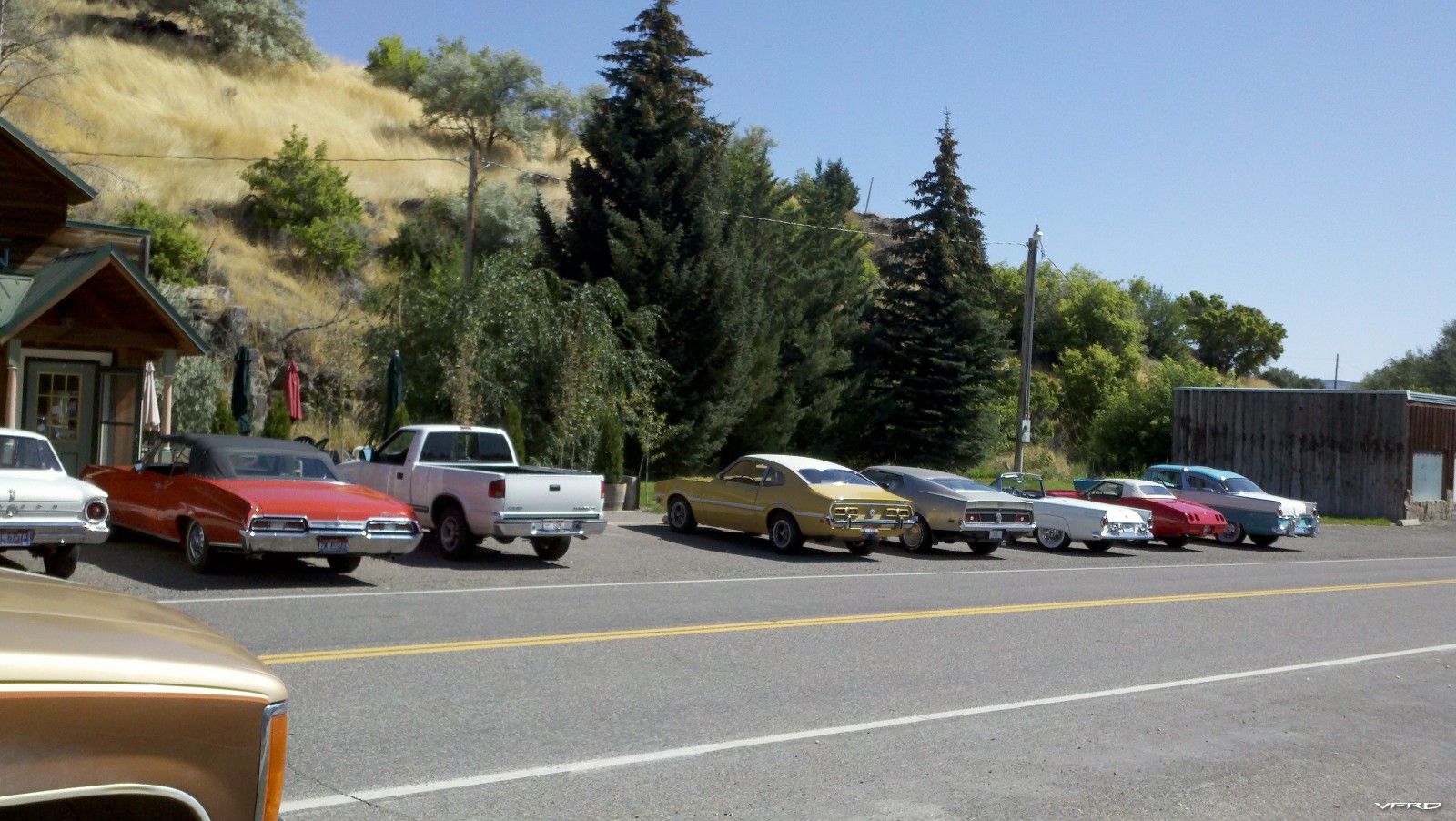 It was a slow day so the owner came over and sat with me for a half an hour and shot the breeze very nice guy and he told me about this place called the city of rocks about 10 miles south of Albion I should go an visit, it is a rock climbers dream, world class climbers come from all over the world to scale the rocks there he said so I went and took a look!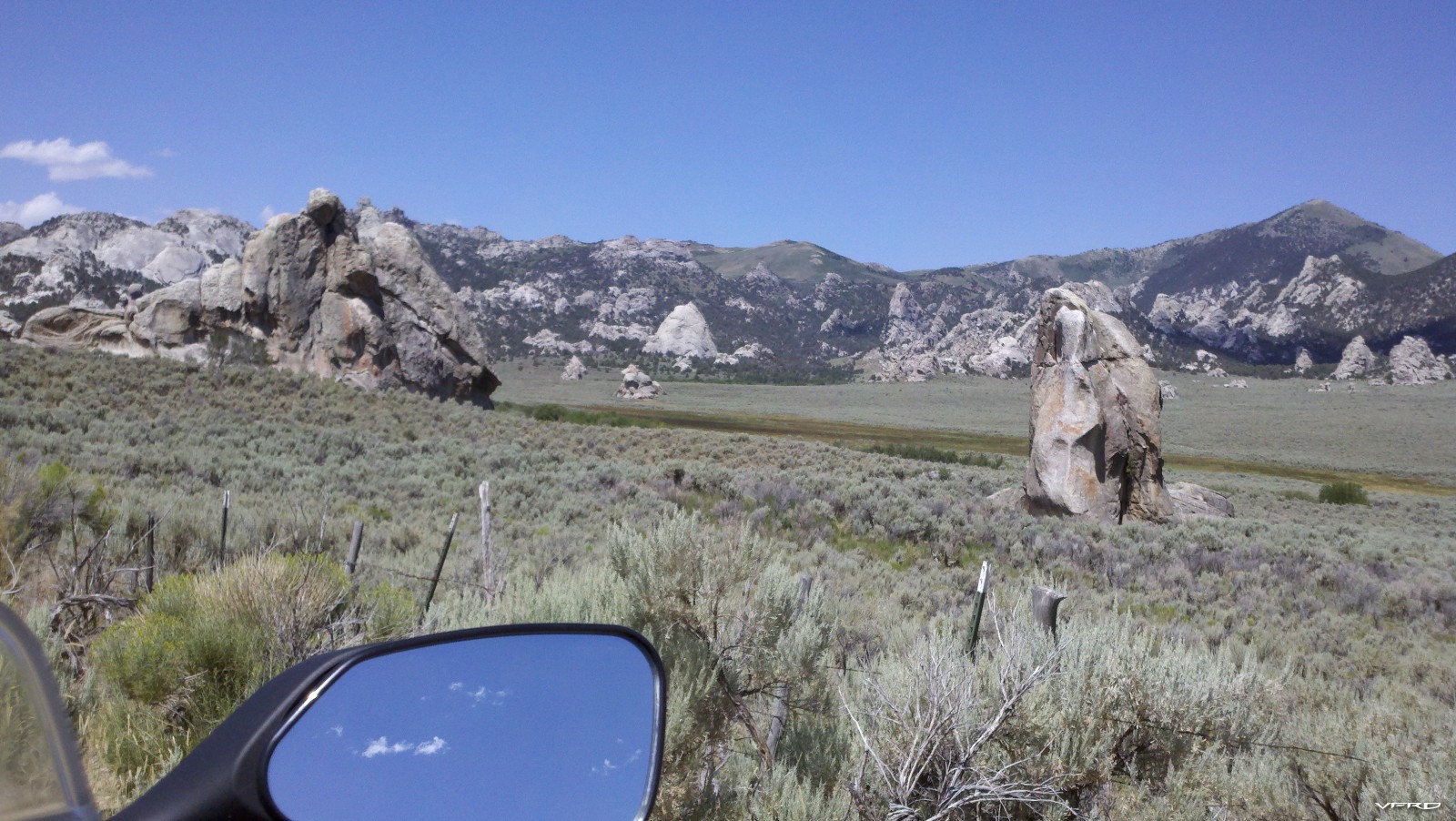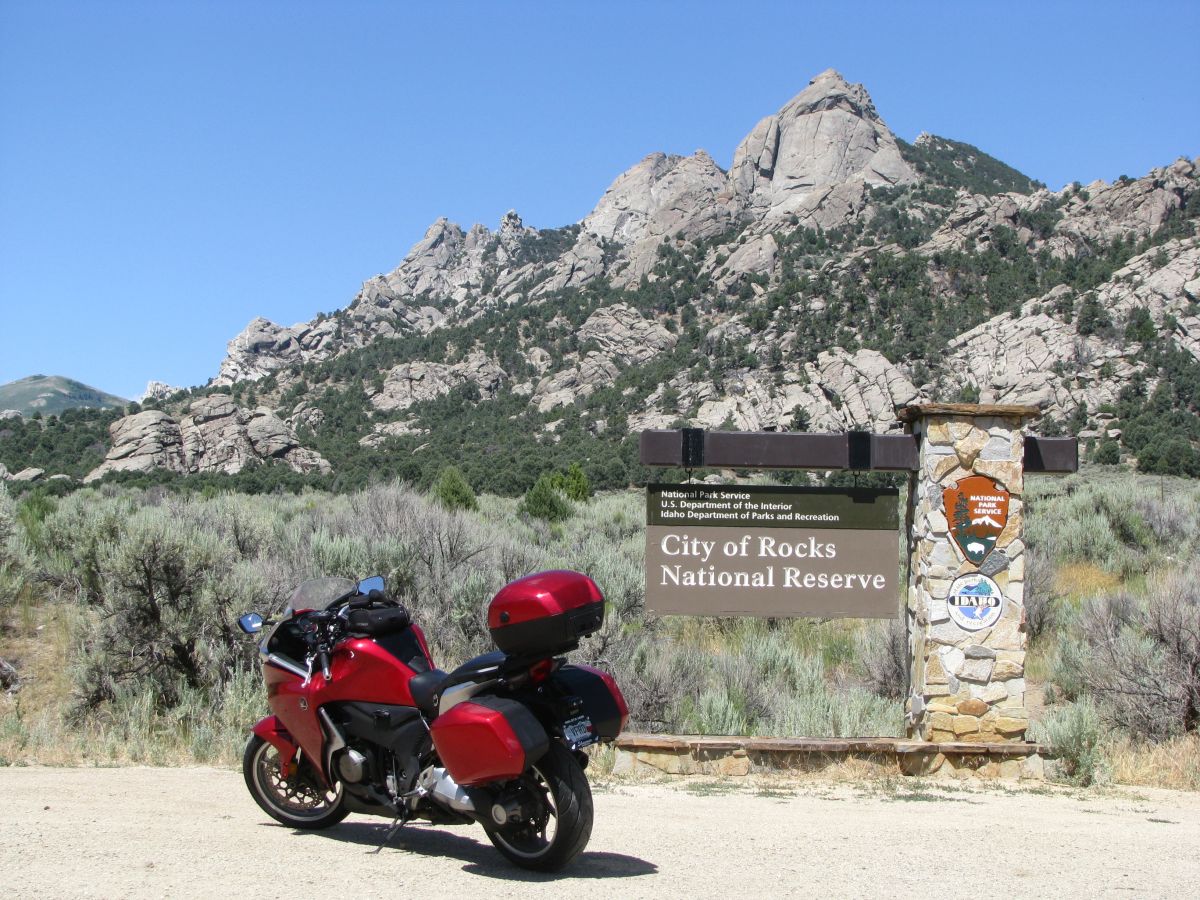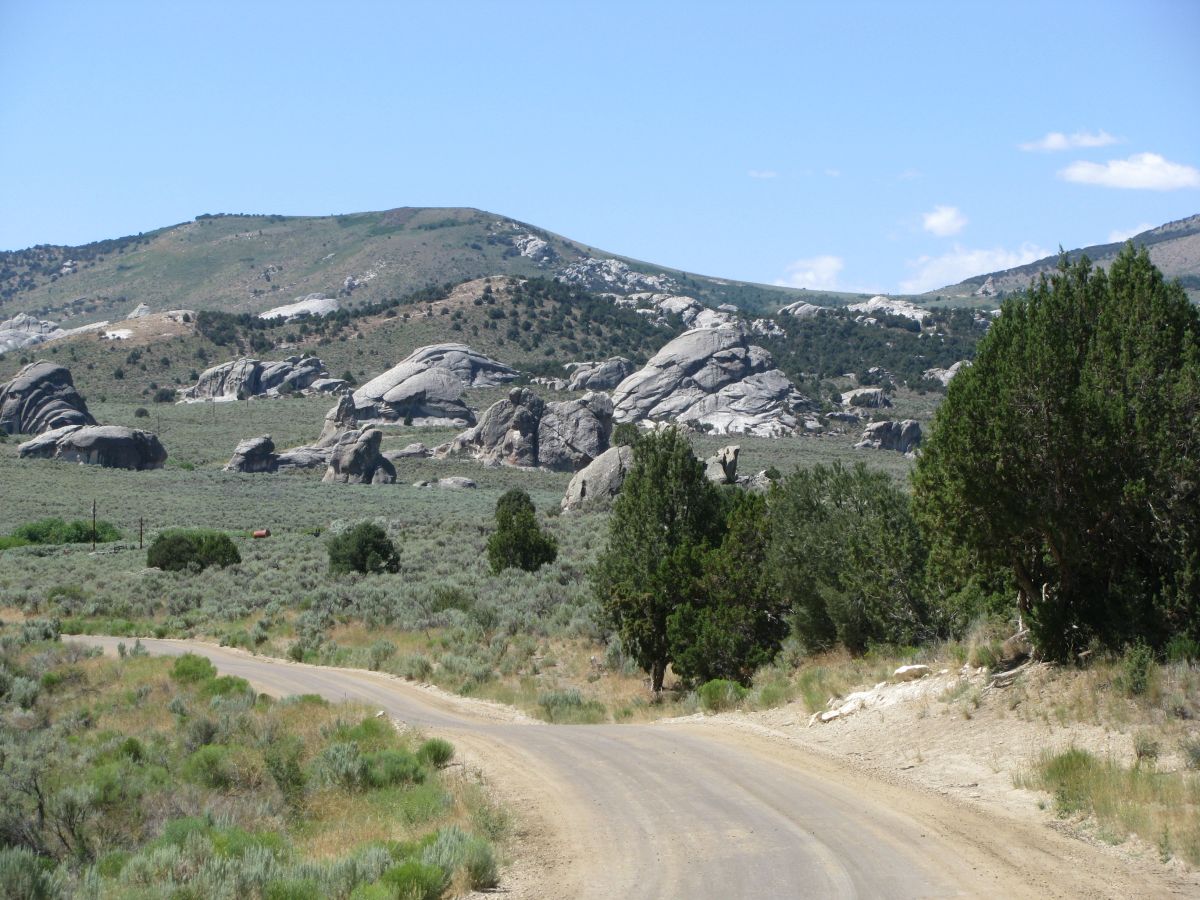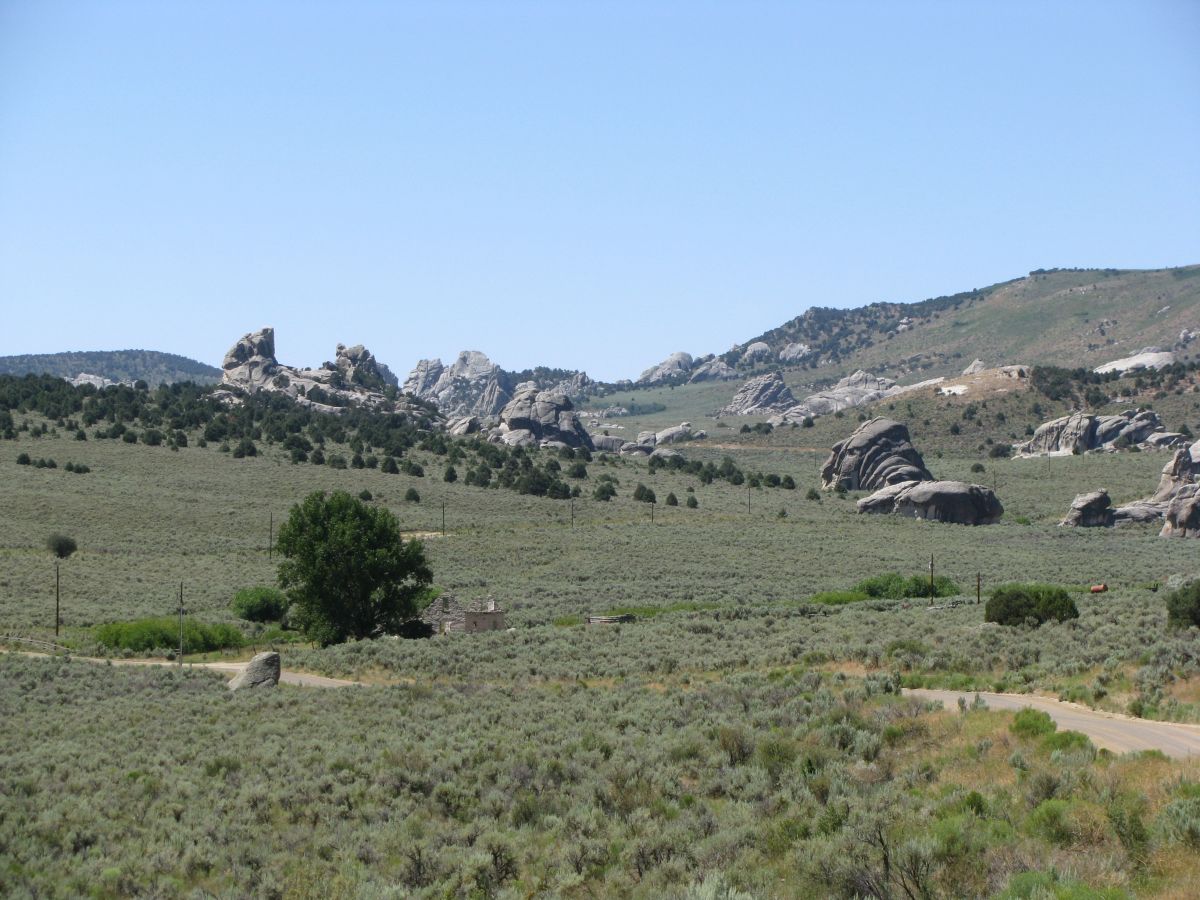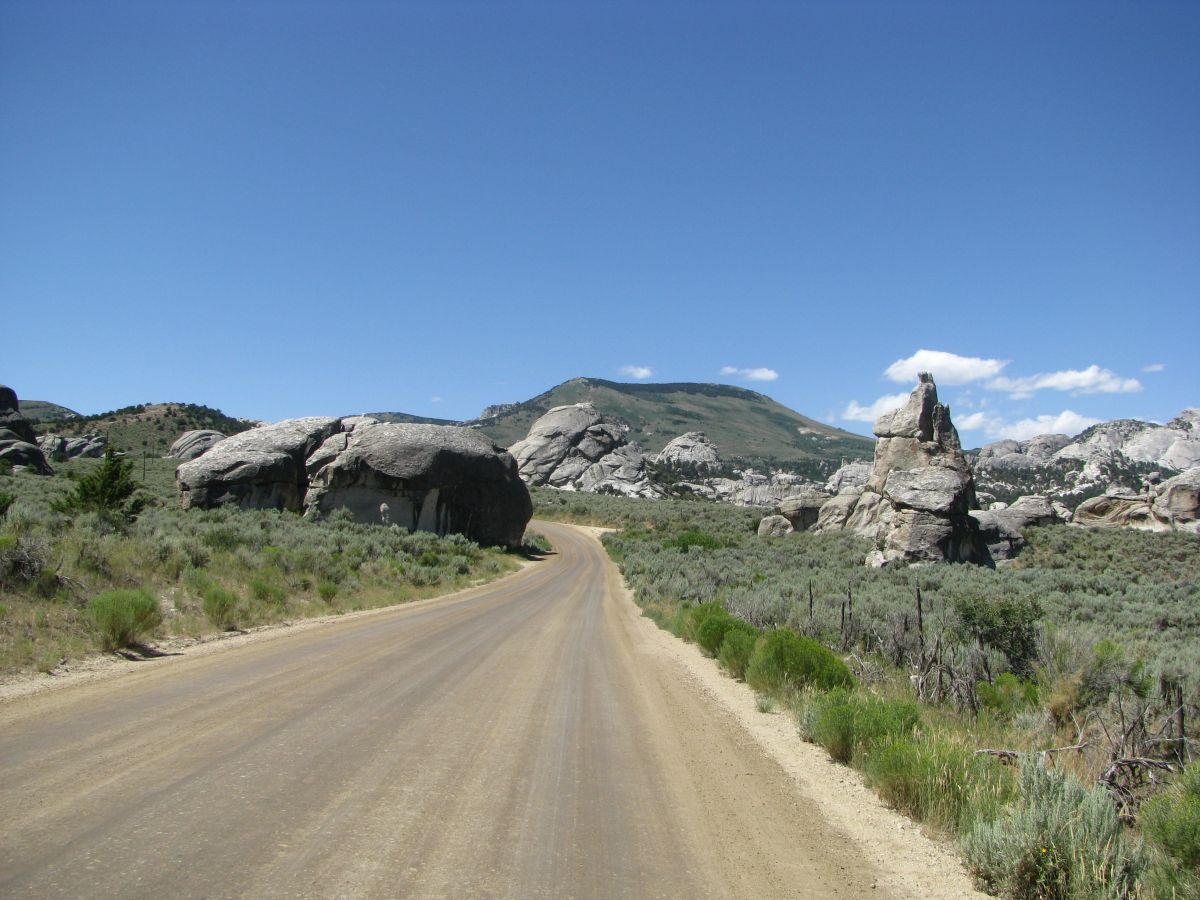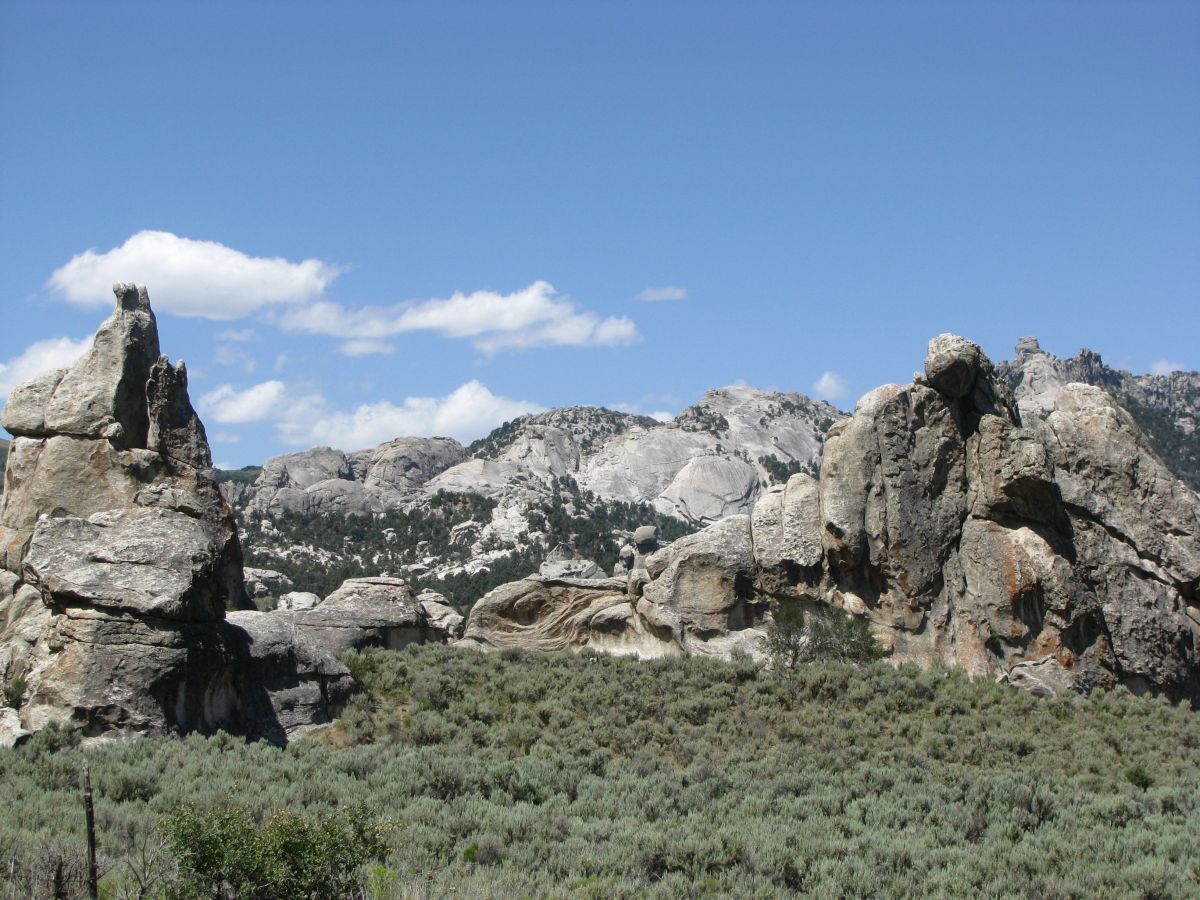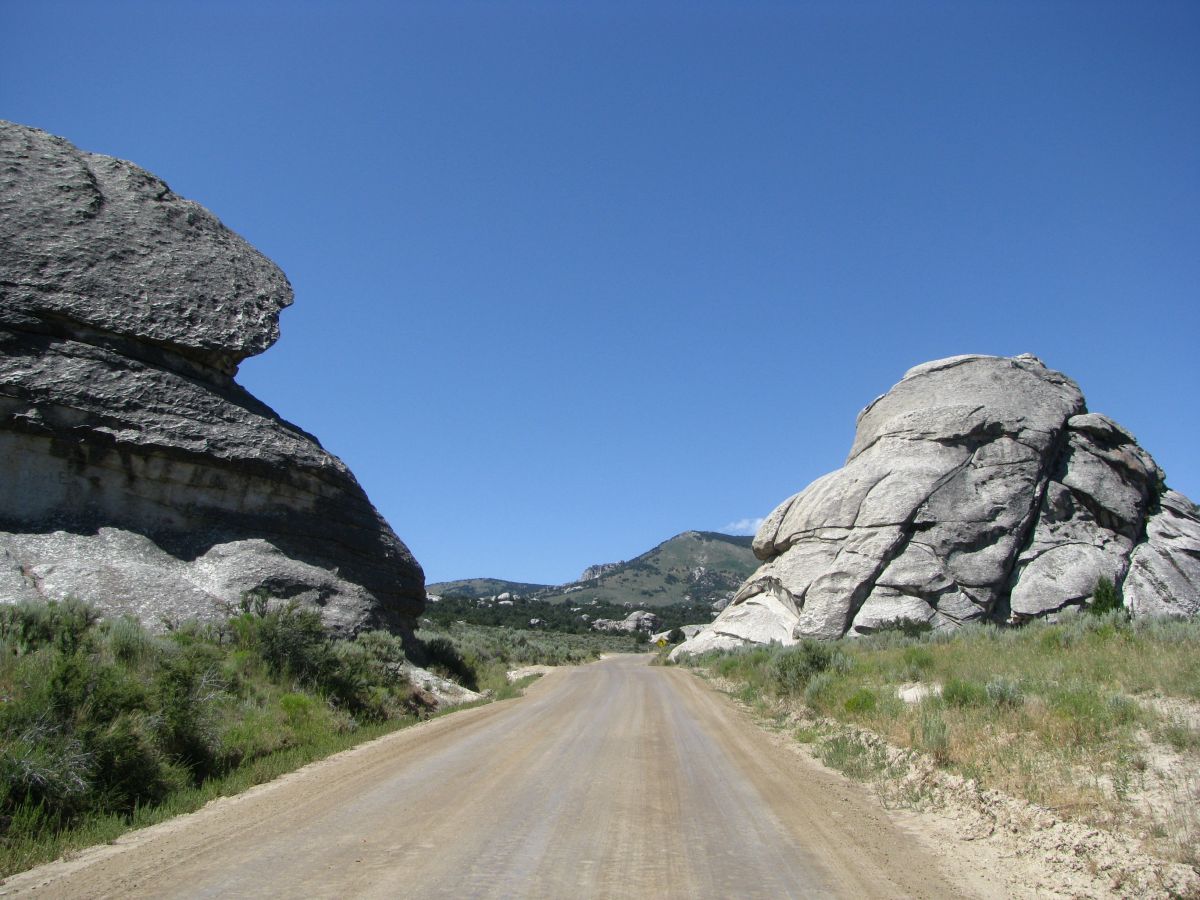 It was mostly hard packed dirt road - that is untill I climbed out of the park and into the valley below then it was chipped rock spread out over hard packed dirt road and slippery and slidy for 20 miles. I had a death grip on the bars cause it would slide out way too easy - but after 10 miles I relaxed and got used to the loose feeling a bit but damn dont let off the gas or use the brakes cause then you were tank slapping your way though 2 inches of loose rocks! I was glad to be back on the interstate after that and just cruised up to Boise and there my I met my uncle at his door, he let me in and we spent a good day catching up on things. The next part I will continue later, the ride to meet my Canadian riding buddies!