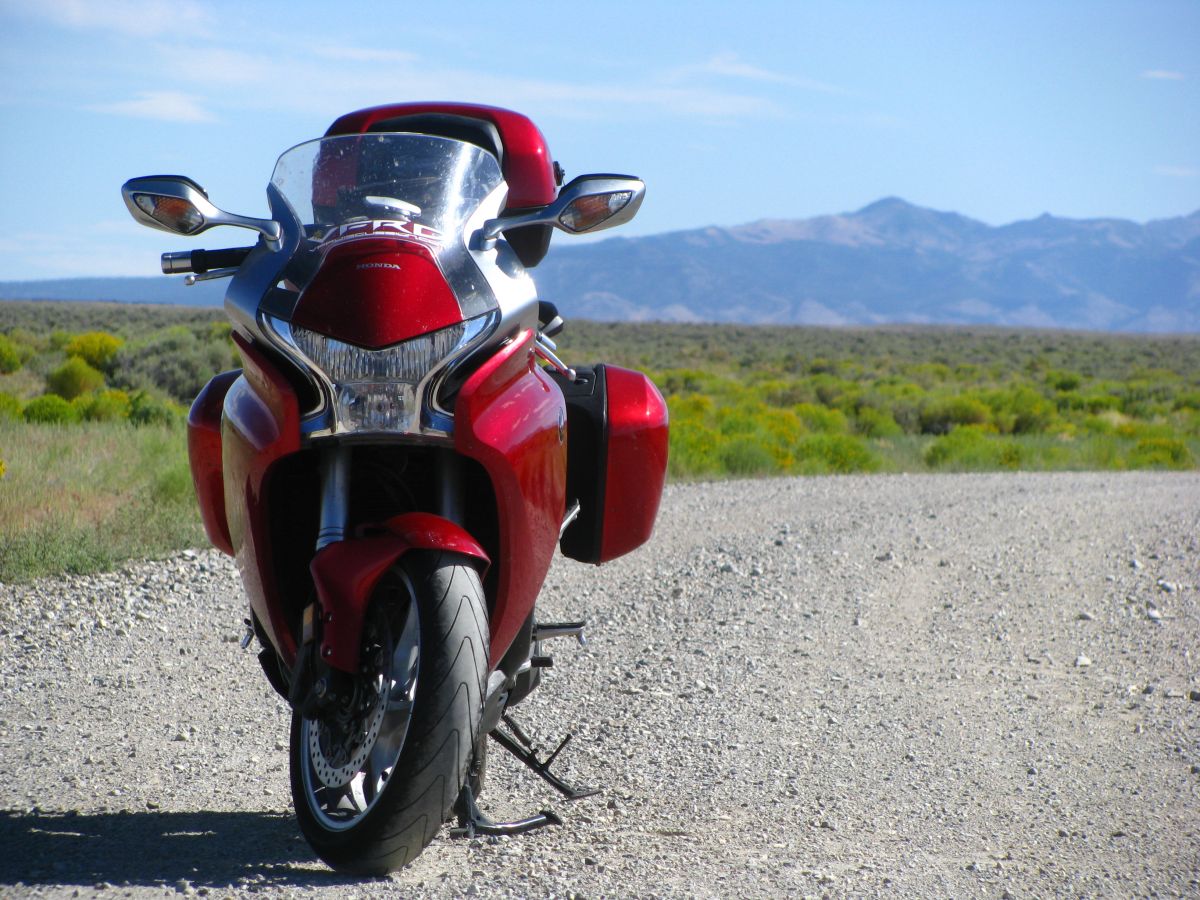 Last summers August adventure had already started, (see previous blog post) I had made my way to my uncles house in Boise after spending a restless night in Ogden UT, a place I am not so impressed with - being that it is the home of the IRS, or at least that is the place where I sent my tax returns? I was surprised at how pedestrian the place was - not nearly as nice as SLC just south of there, but not ugly by any means - its just the opposite of Colorado the mountains are on the east side! I am used to them facing the other way, but mountains none the less, I dont quite feel grounded without mountains within sight. After a ho hum meal at the restaurant next door, I decided to forgo any evening entertainment and just hit the sack and get up early and get to my uncles place in Boise, shoot I already wrote about that part - Albion Idaho - I should note the restaurant I like in Albion is called the Sagebrush Grill, I got it wrong about 20 times on my last blog post.

In any case I made to my Uncle Lonnies place and we spent a day together catching up with the goings on in the Mayo clan, him? ~ not so great just another one of the many many folks in the "land of the laid off" currently looking for work, hes an IT professional who formerly worked for the state of Idaho as a contractor, that's the worst part about contractors - the contracts run out. So we went over to his favorite bar and shot the breeze for several hours and I met most of buddies. It was nice hanging out with Lonnie, I have never really spent that much time with him before other then Christmas and Thanksgiving surrounded by everybody else in the family.

So the next day I had one more solo trip up to Coeur d'Alene. Thats a name I cannot spell to save my life. I always have to google it first! Coeur d'Alene, Coeur d"Alene - freaking frenchy names get me every time! Just like the Cache La Poudre in Colorado, just means lots of snow! They can make a turd sound good, or Grand Tetons - you can guess what that means! French place names always seem to resolve to something usual. Oh but NOT Coeur d'Alene, that was a name given to the local indian tribes by French fur traders and it means simply Heart of an Awl. Hey for once a name that has some thing a bit more interesting, it means "heart of an awl"? They found the locals to be shrewd traders apparently, but the indians they called themselves by the name the Schitsu'umsh which brings us back to stupid names again, it means (The people who are found here) aww jeez! I might as well be called "fat dude on a bike"!

So I found every twisty road that lies between Boise and Coeur d'Alene on the map and took it, I headed a bit backwards at first going up to Idaho City on hwy 21 a great twisty road that finds the tightest twisties just south of Lowman Idaho. The road is a bit bumpy and in need of repaving on spots, lots of repairs but I took it fast, catching and overtaking several bikes along the way RV's and what not, I was having a good time on that road - then I turned west at Lowman and headed along a river bank, winding along with even more cars and RV's - it was the weekend and it seems all of Boise turns out to go to the mountains - that road was too short and soon I was on hwy 55 heading north to McCall, a good road if it where not for all the traffic! Thats the main road north in Idaho so there really is no getting off it, just plug away - I found it useless to pass the cars since there was so much traffic up ahead I was just wasting energy, it was more then I could see, once out of the mountains and onto the high plains the highway department slapped up 30 mph signs all over the place for 40 miles as they chip sealed the road - of course not on the weekend so NO CONSTRUCTION CREWS OUT but the cops were - handing out tickets for speeding over 30! I just sat behind a car that had gotten fed up and took off, I hung back far enough to save myself if the cops should see and well a rabbit is a rabbit is a rabbit, let the coyotes get the first one out of the gate! It was like this all the way from the point I turned off to McCall, all 64 miles of crawling along at 30 miles per hour, I was going insane! Finally in McCall I pulled off for gas. At gas stations the Veefalo seems to be a draw with its beautiful lines or some say ugly lines!

I had to talk to every idiot who had never seen a bike before in their whole lives! Already irritated by the 2 hour ride up there - the obvious questions and idiotic warnings from total strangers about how "dangerous motorcycles are" - proved to be more than I could take. I retreated into my helmet and pretended I could not hear what they were saying to me. Hand gestures to my ear - just get back into your car woman and leave me the hell alone! Yea yea OK I will ride safe yea OK thanks - as I sat there waiting in line behind the next guy for a free pump, trying not to notice she just stuck a cell phone up to her ear as she drove off.

Some people don't understand that unsolicited advice to a motorcyclist is not welcome! Especially if your going to get in your car and drive off with a cell phone to your ear! I hit the Detour button on my GPS since McCall was a total parking lot at Noon on a summer Saturday, I found an offshoot road to the west and was so glad to be free of that nonsense! I was a bit exuberant when I found some twisty roads just west of town and got on the gas and started to dip the bike into the corner, just in time to hear my Radar detector go off and a sherrif flashed me with his lights as I went past at some twice the posted speed limit! OPPS I saw him begin to turn around but I rounded the next tight turn and got on it hard! HEH the sight of open road ahead sort of shot down my hopes of getting away but to my surprise NO SHERRIF was behind me now? I guess he gave up and did not want to do any paperwork, its one thing to hit it in tight twisties and another to try to get away on a strange road that is strait as far as I can see! I thought I was toast! Well that was good for a thrill and it certainly took the foul mood right out of me, a scare can do that for ya! I was happy to be alive and enjoying the open road again!

I pushed on up to Coure d'Alene at a better pace, I found a great road called Greer road, after Koosia pass I was really finding some nice roads now, Greer road Cavendish road all northern Idaho roads seem to be pretty good.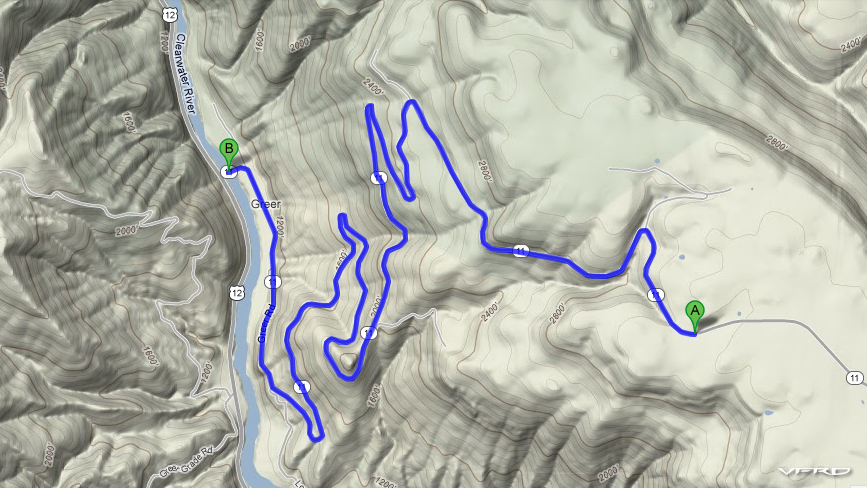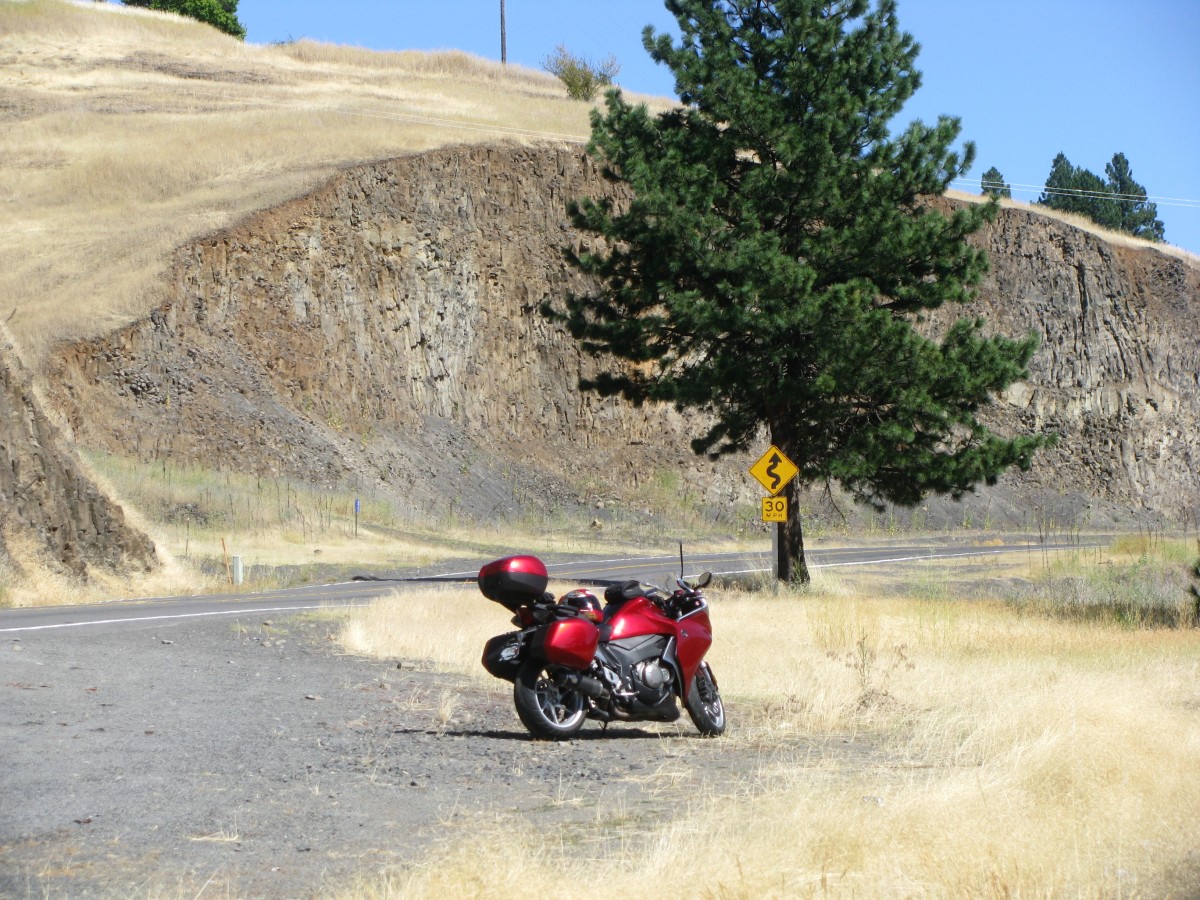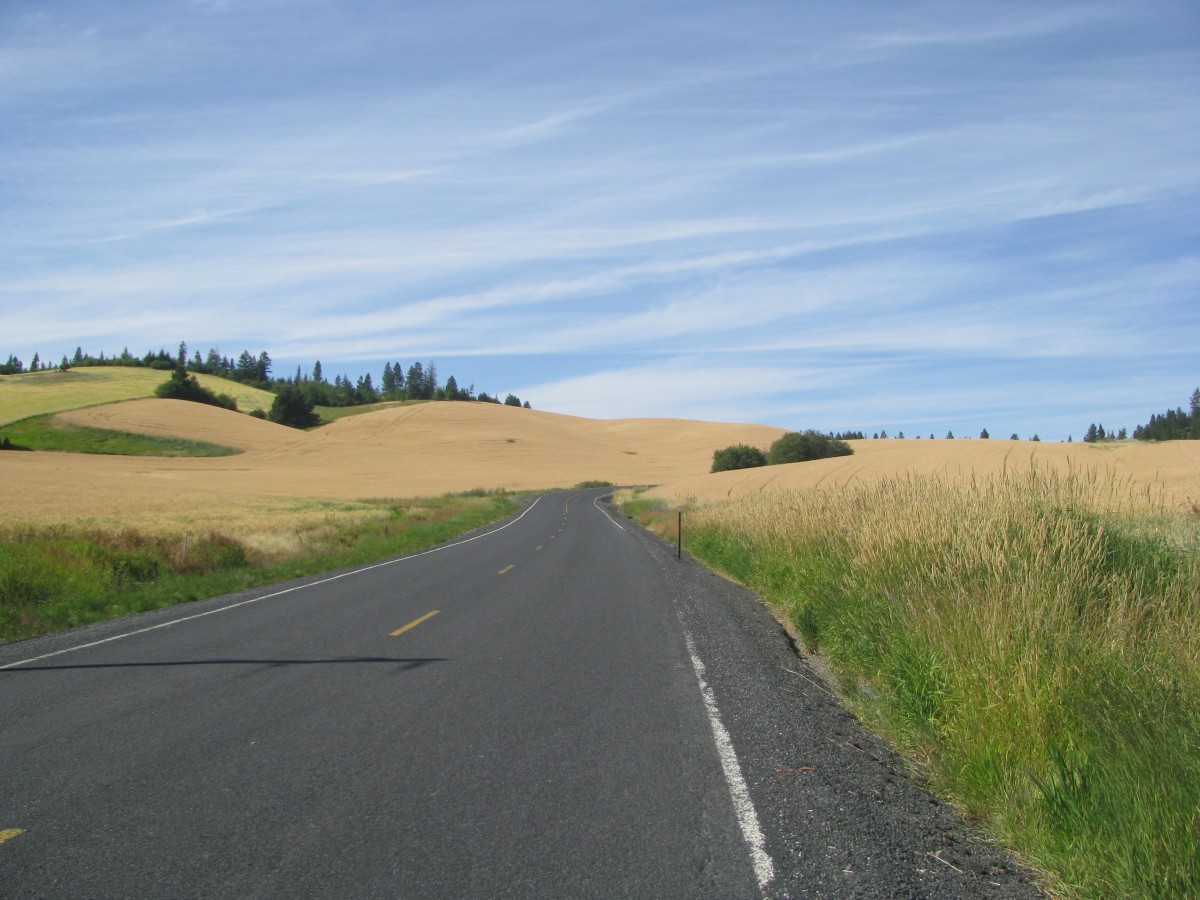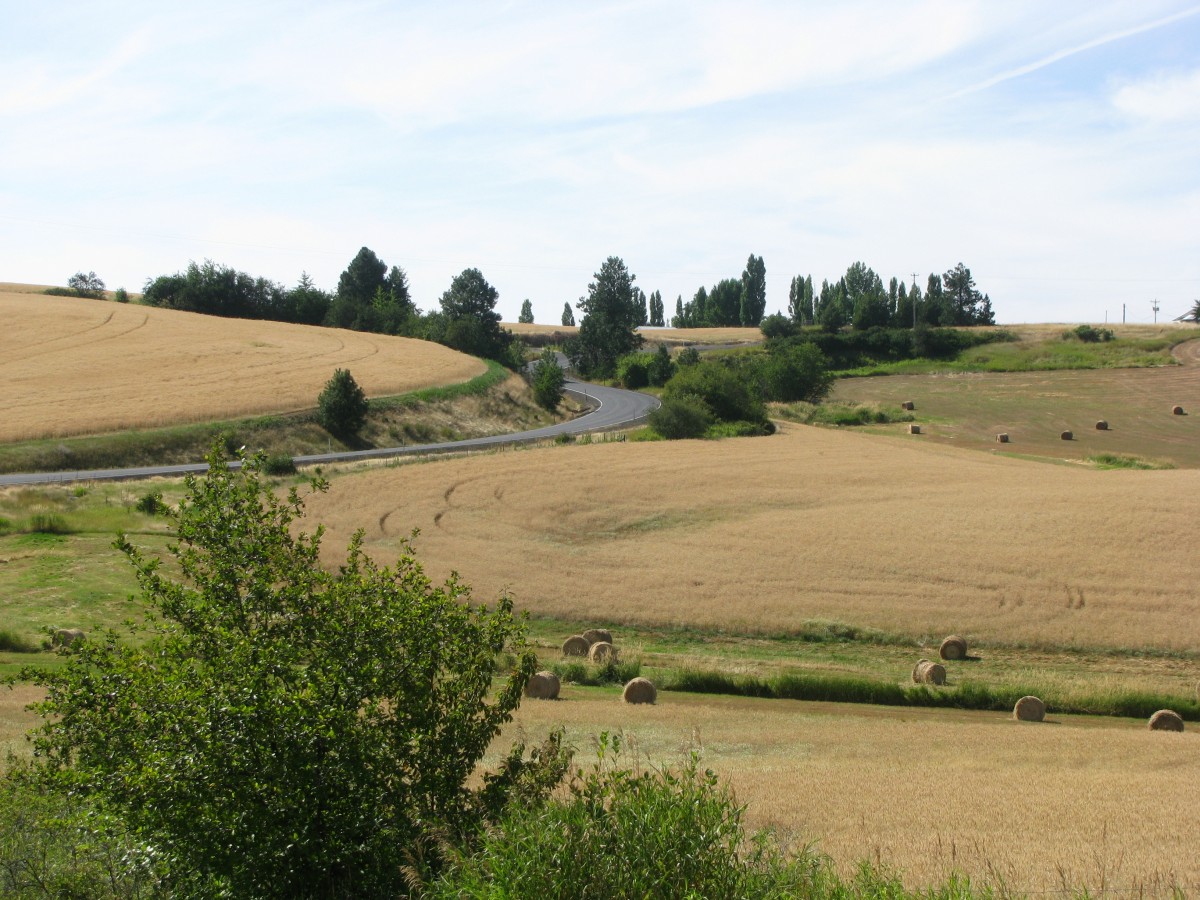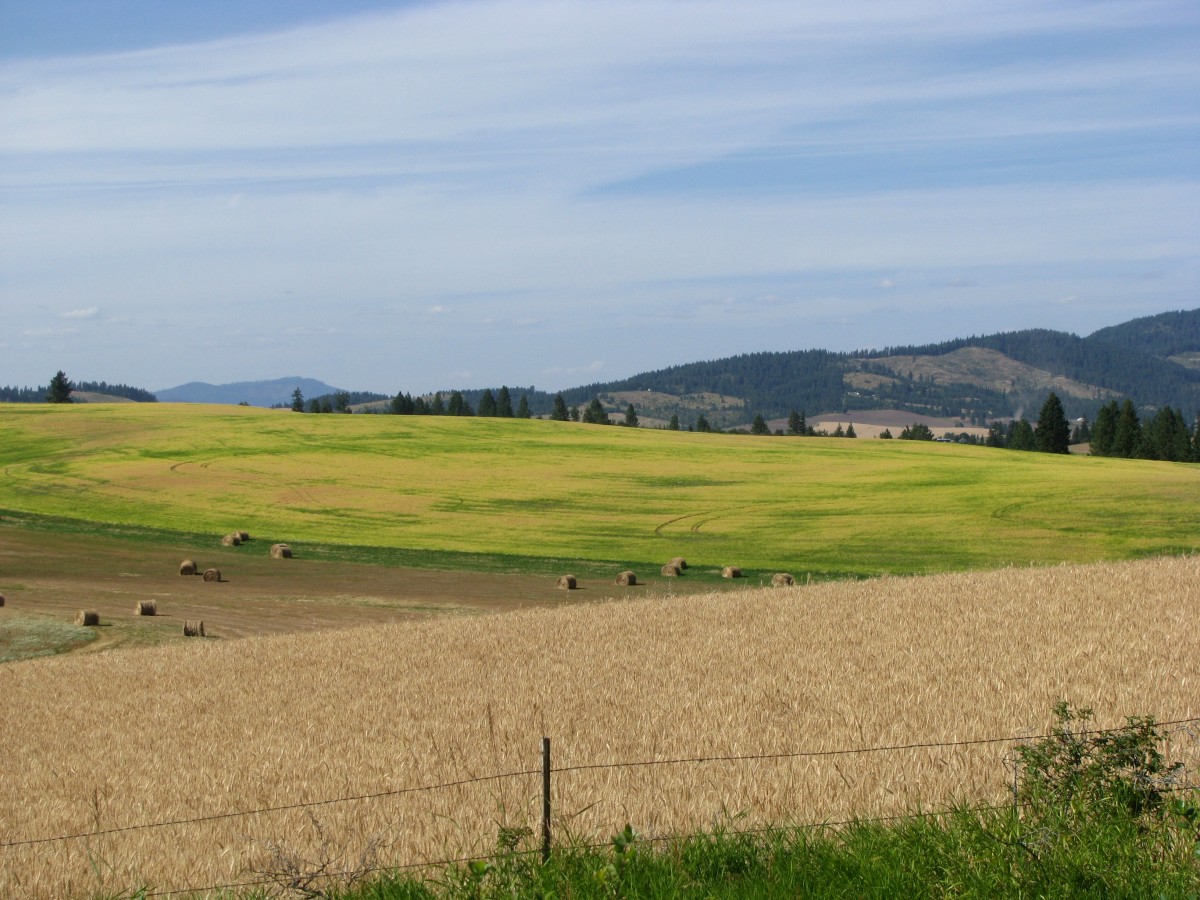 All in all it was a great day of riding minus that McCall Nonsense, I had a good day soloing, but I was ready to ride with friends, I made it to Coure d'Arlene in one peice and thats where I met Radar, Fay, Craig, and Didit. We were about to go on another great adventure in the summer of 2011.


Full Size


Stay tuned next up - the Spiral Highway, stators, Rattle snake grade, Enterprise - ALL OF OREGON.