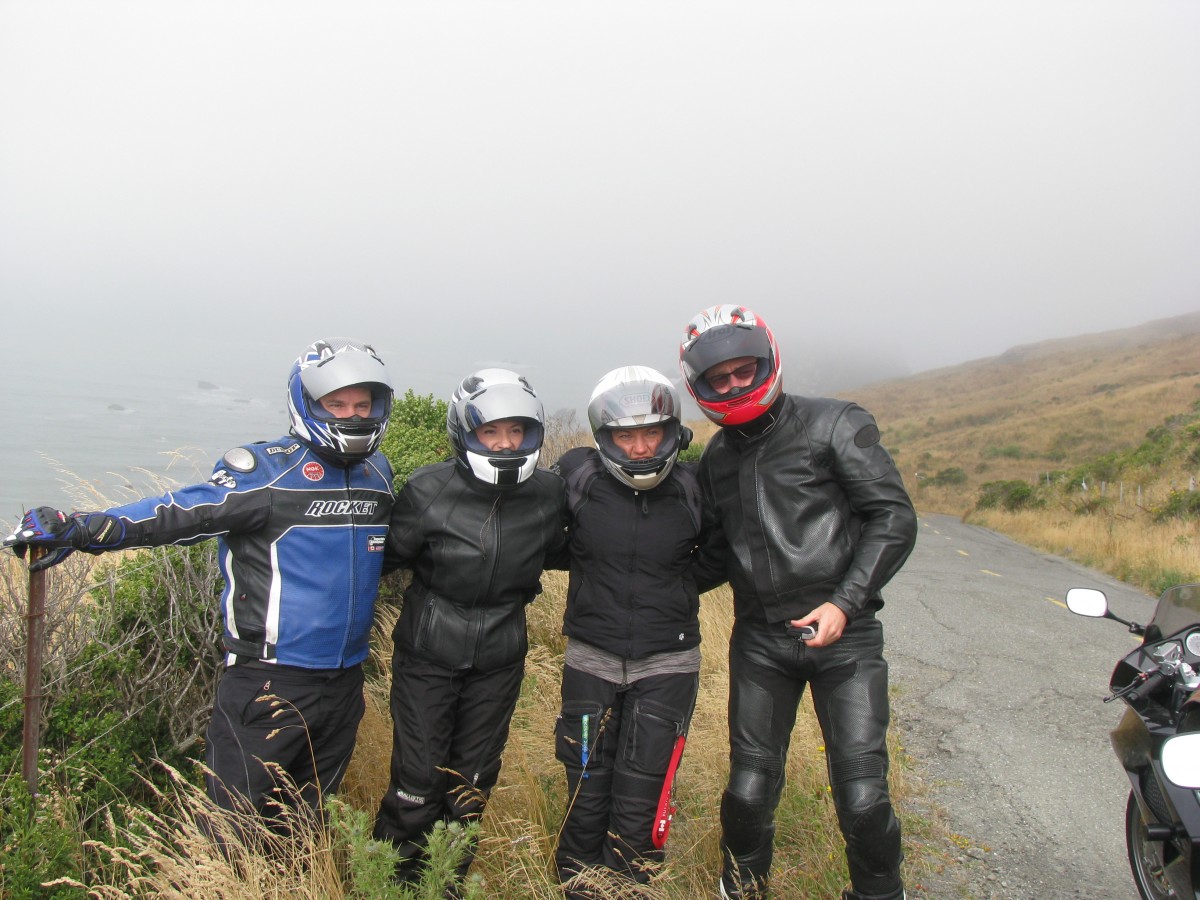 Continuing on in this blog entry with more of the story of last summers California PNW adventure! Its not often you meet people you just click with - and certainly this is rare with individuals but even more rare with a group. This close knit group of Canadians are just the best (well most vfrd people are the best) but something special cannot be denied! I just love riding motorcycles with these folks, I trust them and its always a blast - even when everything goes wrong! This time is no exception!

I finally made it to the sharp pointy place the french called Coeur d'Arlene. There is a sleepy little motel there called the Flamingo we seem to patronize as a group every time we pass through. My second time there they actually had a room for me this time. Complete with a fat cat that likes to jump up on your bed before it is touched by human hands to claim it as his! I am a cat person anyway so it does not bother me. Some cats act like dogs this is one of them!

So I was the first to get there, then Radar showed up with Fay on the back - then Didit rolled in with Craig in tow and we almost had a complete set of Canadians at that point - just missing Axle, Tammy and Jeff our Vancouver contingent, we would meet up with them in Oregon in two days!

My original plan was to ride with these guys for 3 days then head up to Canada for the meet going on up in Nelson that weekend, it was really ambitious for sure with 500 plus mile days in the middle to make it there and home! I dont know what I am thinking some times I bite off more then I can chew but things sometimes dont work out as planned and you just roll with the punches. I had a night planned at the McMinnimins hotel in Portland along the way too I was looking forward to another sample of that raspberry ale I liked so much when the PNW meet was in Troutdale the year before! OH well - when you plan too far ahead, something always gets fouled up! I sort of like the aspect about motorcycling of not knowing what to expect, sometimes I pull up lemons and sometimes I pull out sweet surprises from the hat.

We soon got on with this vacation get together by walking over to a restaurant a few blocks away and had a wonderful dinner as Didit smoozed his way into the heart and minds of the servers and wrangled up a nice patio table out front, we came a bit late it seemed and just about everybody in Idaho was in Couer d'Arlene to get dinner the same time we where. He charmed his way into getting us a great spot. We had a great dinner and we needed it since we were in for a long day of twisties from Idaho to Enterprise OR, to go ride the Old Spiral Highway and Then do Rattle Snake Grade, it was not too far but it turned out to be a strange adventure none the less.


Full Size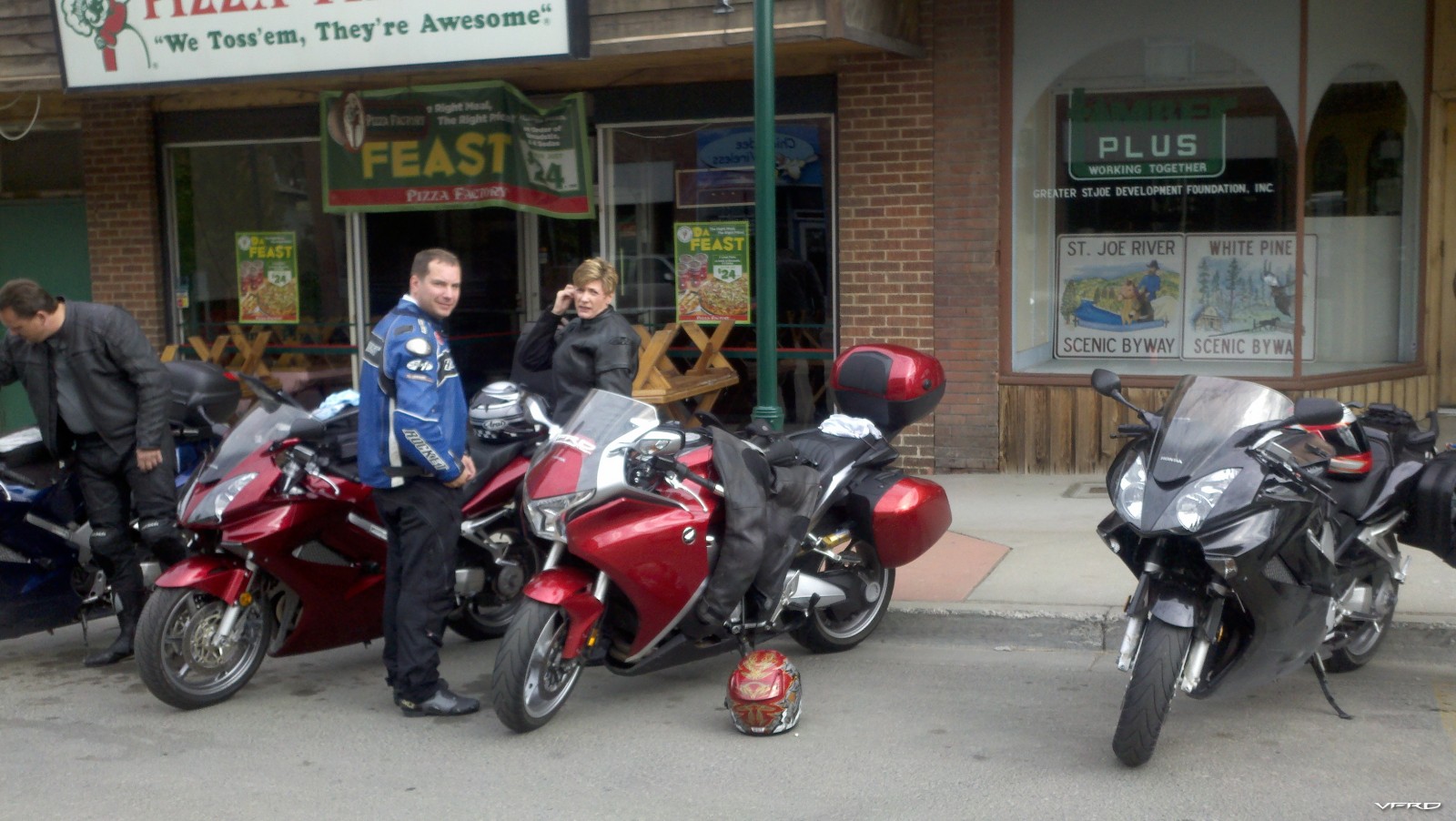 Our first leg of the day was the ride around Couer d'Arlene Lake - a 20 mile twisty road that runs along the lake side. All I can say is its a great way to start a motorcycle ride. I set up my video camera under my headlight, I tied the tether cord to the attachment on the camera (good thing I took this precaution). Then rode about 100 feet as it fell off the mount and then dangled there for the entire length of the lake route. Damn luck! It was a fun ride though and we took it at a good clip! Didit and Radar switched up the lead and I followed for the most part because video is better with a subject in front to focus on, of course the subject turned out to be a shot of the front wheel as the camera dangled by a cord for 20 minutes! Jeez it would happen that way. Then we rolled down a pass behind a chemical hauler semi truck hell bent on not letting any of us pass. We waited patiently for what seemed like hours for a safe and legal spot to pass which turned out to be the end of the good stuff! Jeez 30mph in lonely twisties with a semi blocking us for 15 minutes was hell!

So it was still early and time for a bit of breakfast in Saint Maries Idaho, it wasnt bad at all - the company was better, lots of laughs.. Me just realizing my camera was dangling by a thread! So all the passing they did to get around me to get in the shot was all for nothin!


We had a bit of very nice country side to go through to get to the next major highway, still out in the sticks we had one pass coming out of Saint Maries that is really good with lots of sweepers. Usually it has too much traffic, I say usually since I have done it once before so I don't really know what I am talking about, so I expected much traffic on it and it WAS there just as I thought it would be! However its two lanes going uphill so I passed a ton of cages and trucks to get to open road and everybody followed suit.

Being that we were about 100 miles into the ride I should have filled up in Saint Maries! My bike only has a 4.8 gallon tank and I hate worrying about gas, but I did not do that - so I slowed it down a bit except one really good part on hwy 6 about 5 miles north of a blink town called Harvard Idaho, its a railer of about 2 miles, just hard right then hard left then hard right, very predictable but the turns are very very deep so you can sustain leaned over position for a long time the hard over to do it on the other side for a while, back and forth they just keep coming! Great little stretch of road going up the hillside, and lots of trees around you, a they have concrete rails up on both sides so it feels like your in tree tunnel just leaned over as fast as you can turn the bike back and forth. Jeez that is a fun road, and just a bit scary going down hill cause you can get into to it way too fast and then you have to brake so you have to brake carefully and not upset the suspension.

So we stopped for gas and then the fun started, Didit's bike would not start! Aww Jeez, I think we push started it and to the gas station down the road cause Didit needed a phone, or he needed a place where his phone worked in case he needed a tow. He filled up down the road and tried to start it again and nothin! The station had jumper cables so we jumped the bike started and then we unplugged his headlights and let it idle for about 20 minutes to charge the battery, they also had a multi meter they let us use - or maybe one of us had one? In any case the bike was charging without the headlights plugged in so Didit just left them unplugged, we would head to a dealership down the road!

First we found a motorsports shop in Moscow, but they pointed us to a Honda dealer over in Washington just across the state line 11 miles away in Pullman WA. It was there we found his RR connector was all burned up.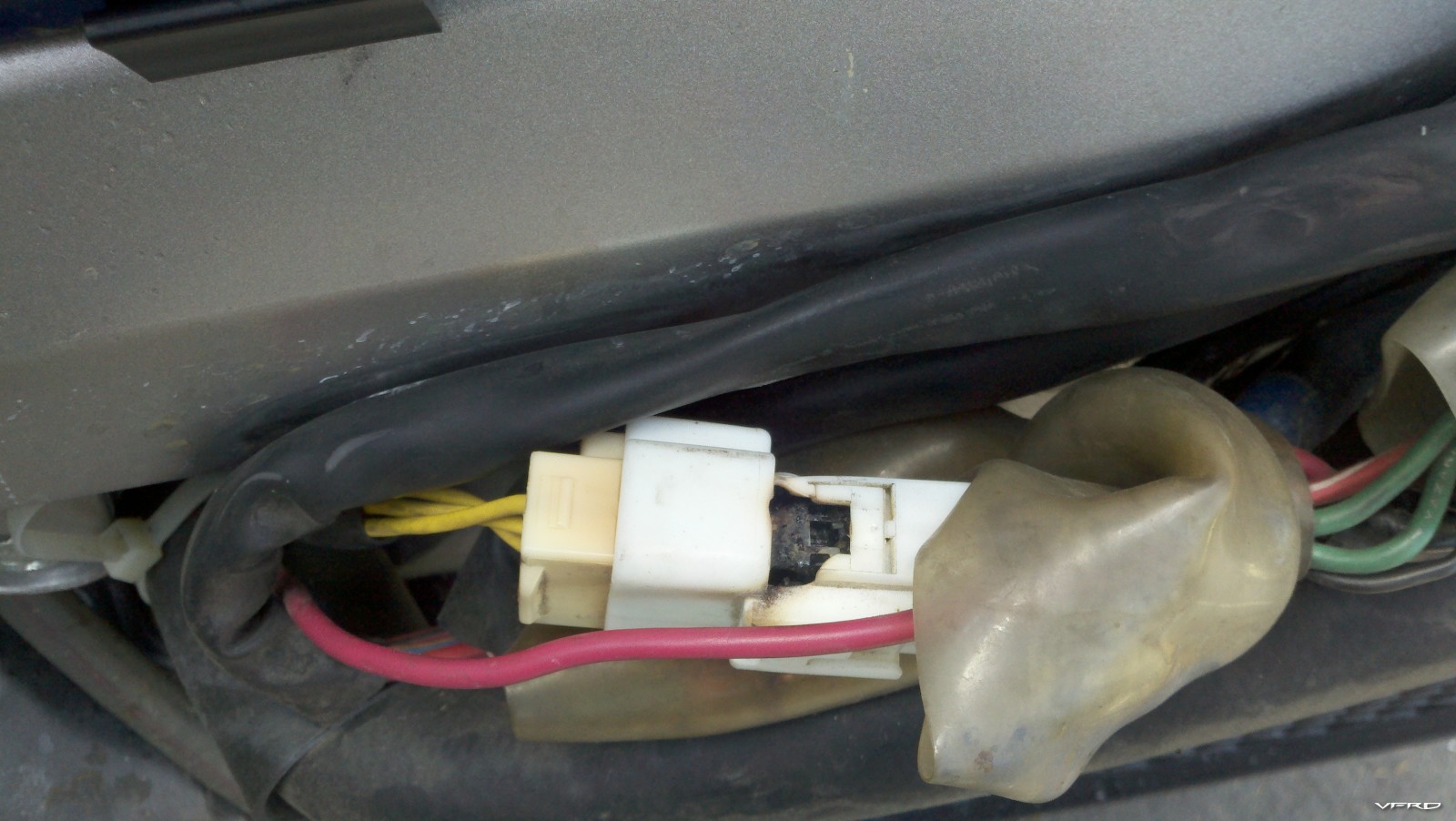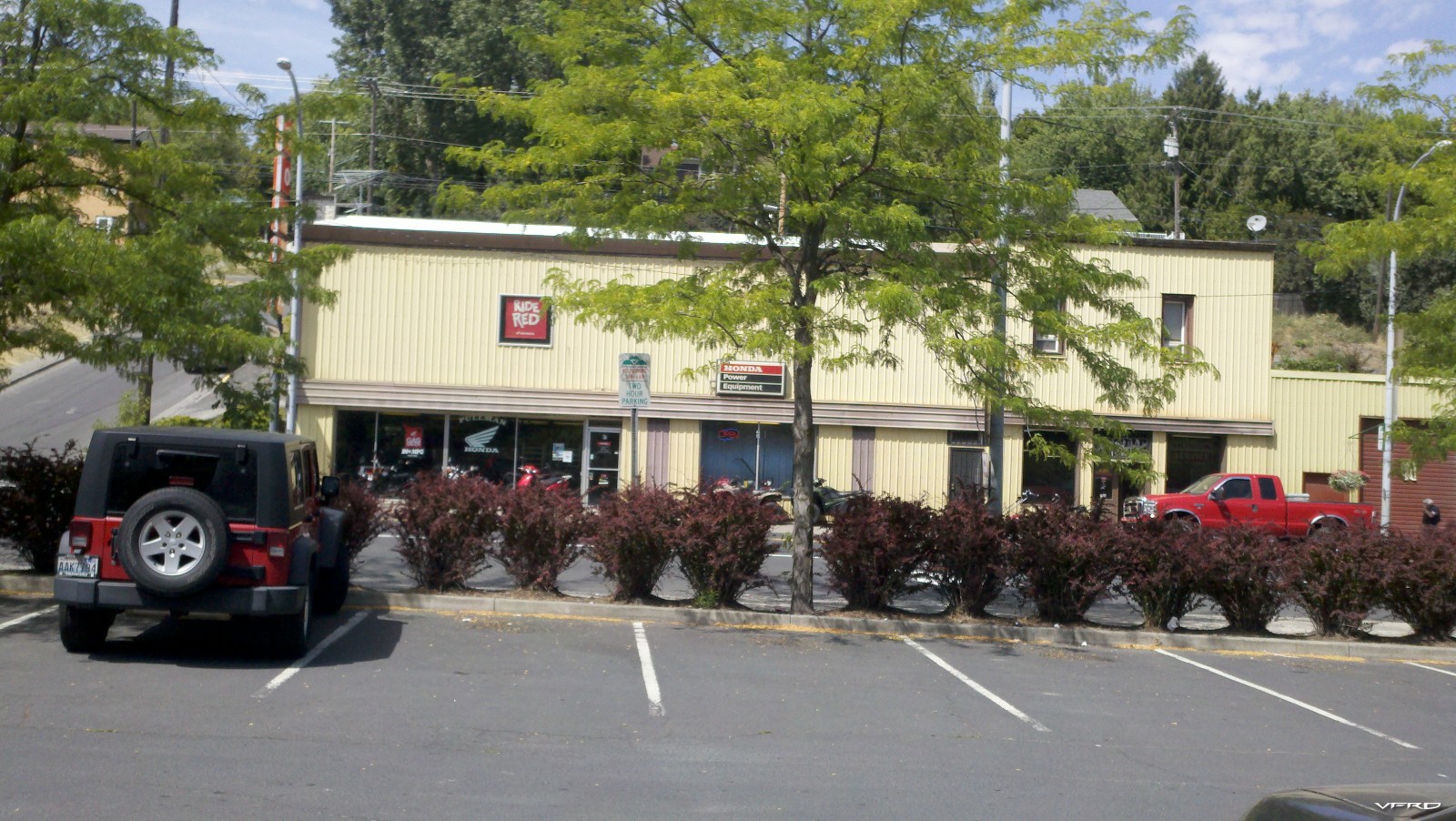 The dealer loaned us some wire, soldier, and a heat gun to try to fix it, which we did, but it did not solve the problem. So we said lets keep on going, the bike was running fine with no headlights so we pushed on after a short lunch at a bar next to the dealership. Next up we hit the Old Spiral Highway and had some fun going down it!
http://www.vfrdiscussion.com/forum/videos/491/osh11.mp4

Didits bike was just barely limping along and it was clear we had not fixed it with the connector so he decided to call around for parts and ended up getting our very own Tightwad from vfrd to send him a new stator and RR overnight to the hotel we had booked in Eureka CA. I had planned to ride with them all to Eureka then head north - but it seems plans and rides never seem to work out exactly as expected. We had one more section to do that day and then spend the night in Enterprise Oregon one more good spot of riding on Rattle snake grade then we would roll into Enterprise for the night.

I spent most of the time looking in the mirror for a blue bike since we had no idea if the thing was going to make it, but it did! 2 days with a burned up stator phase, and no headlights. I think we tried to plug the lights back in and thats what killed the battery? So we left them unplugged till we could get the parts from Texas. Tightwad was a lifesaver!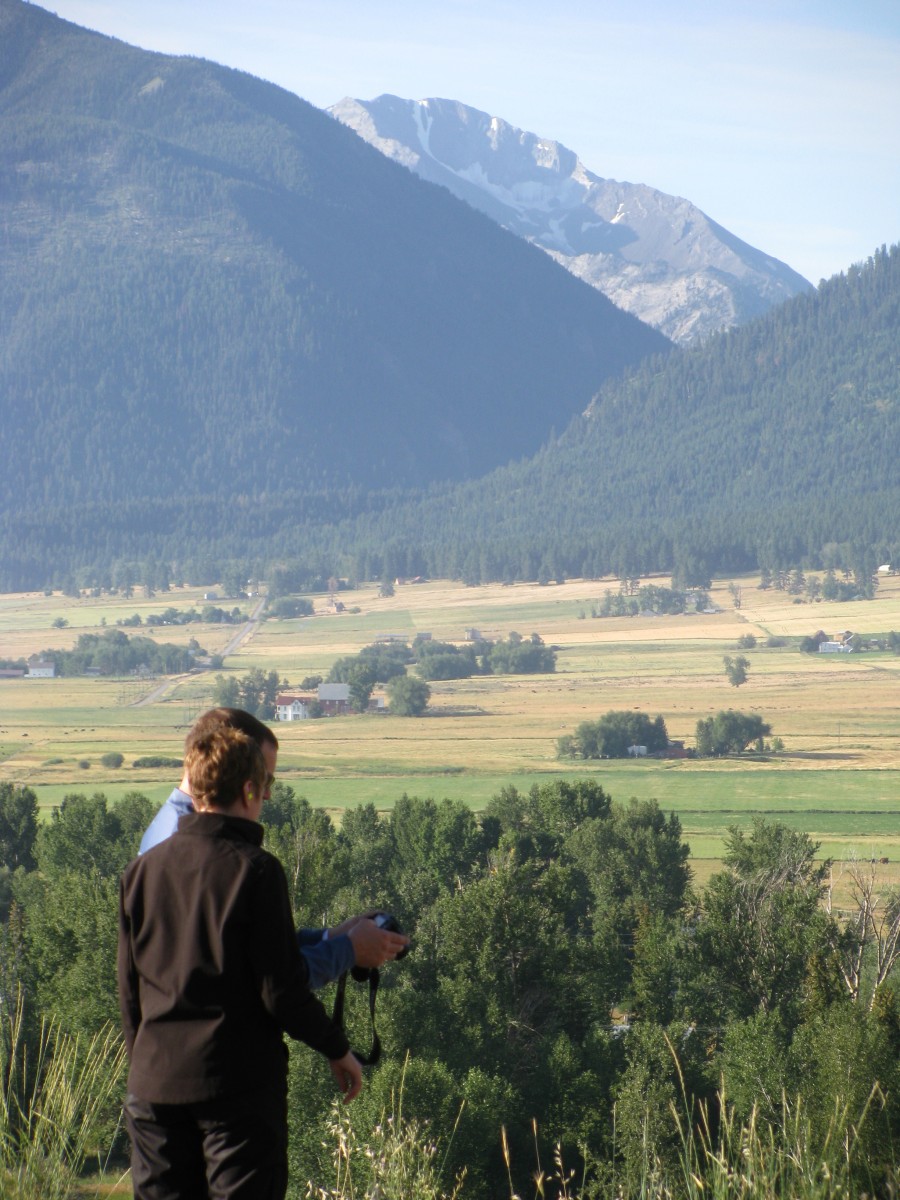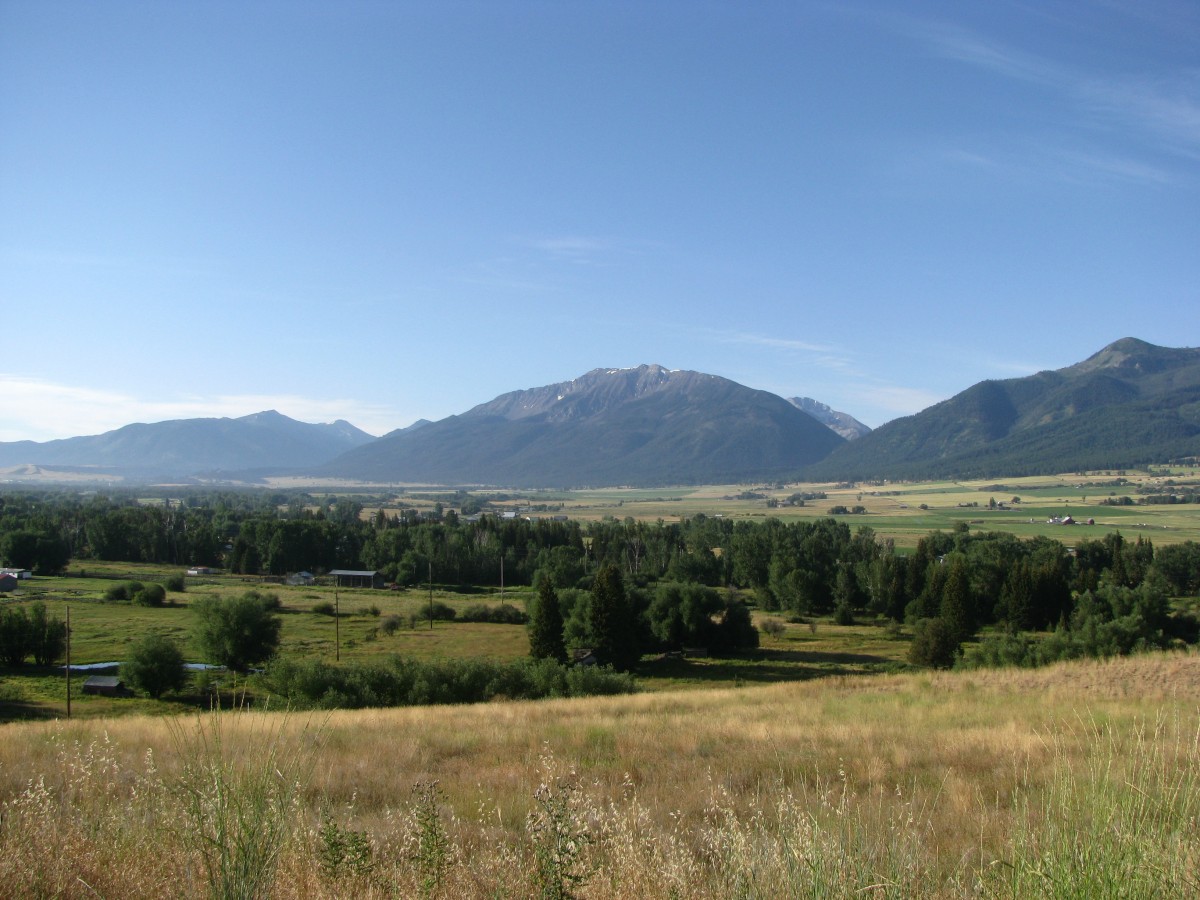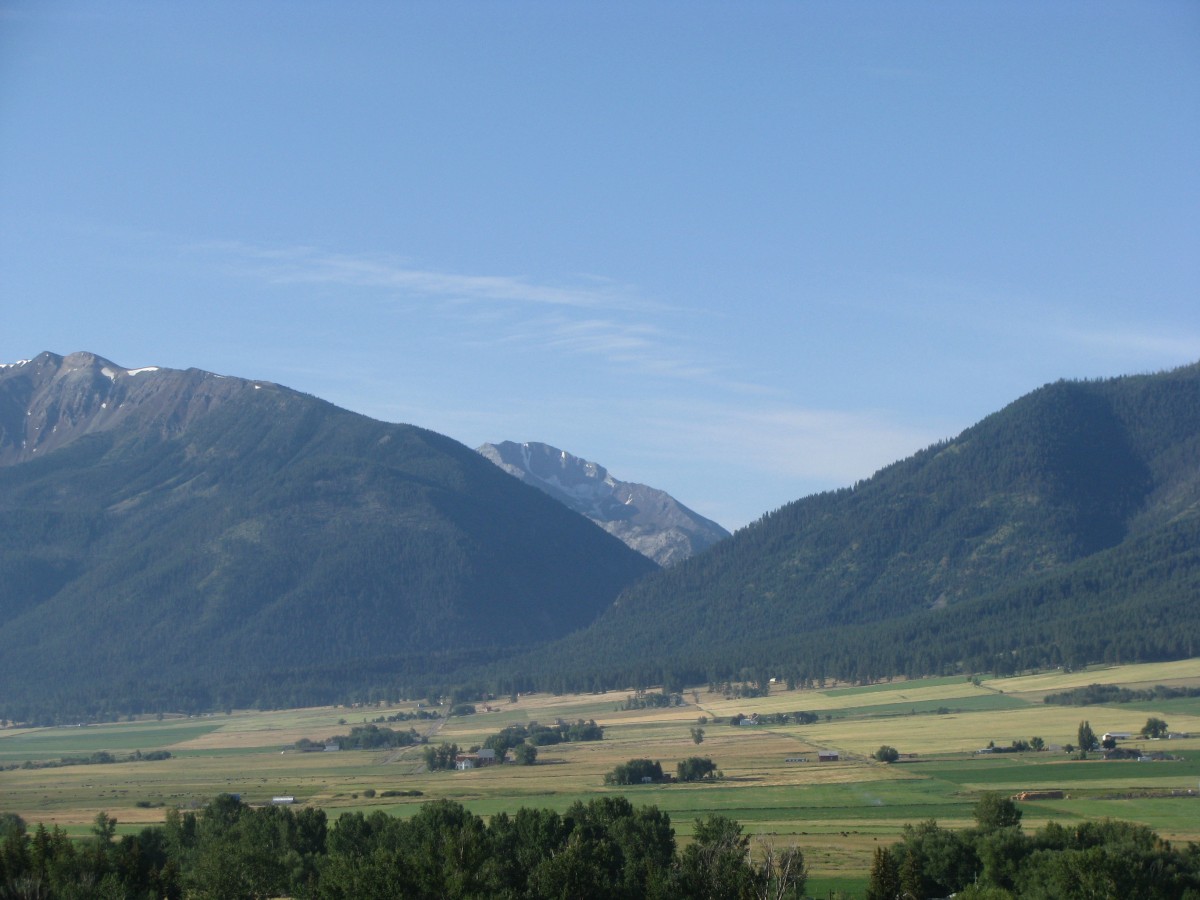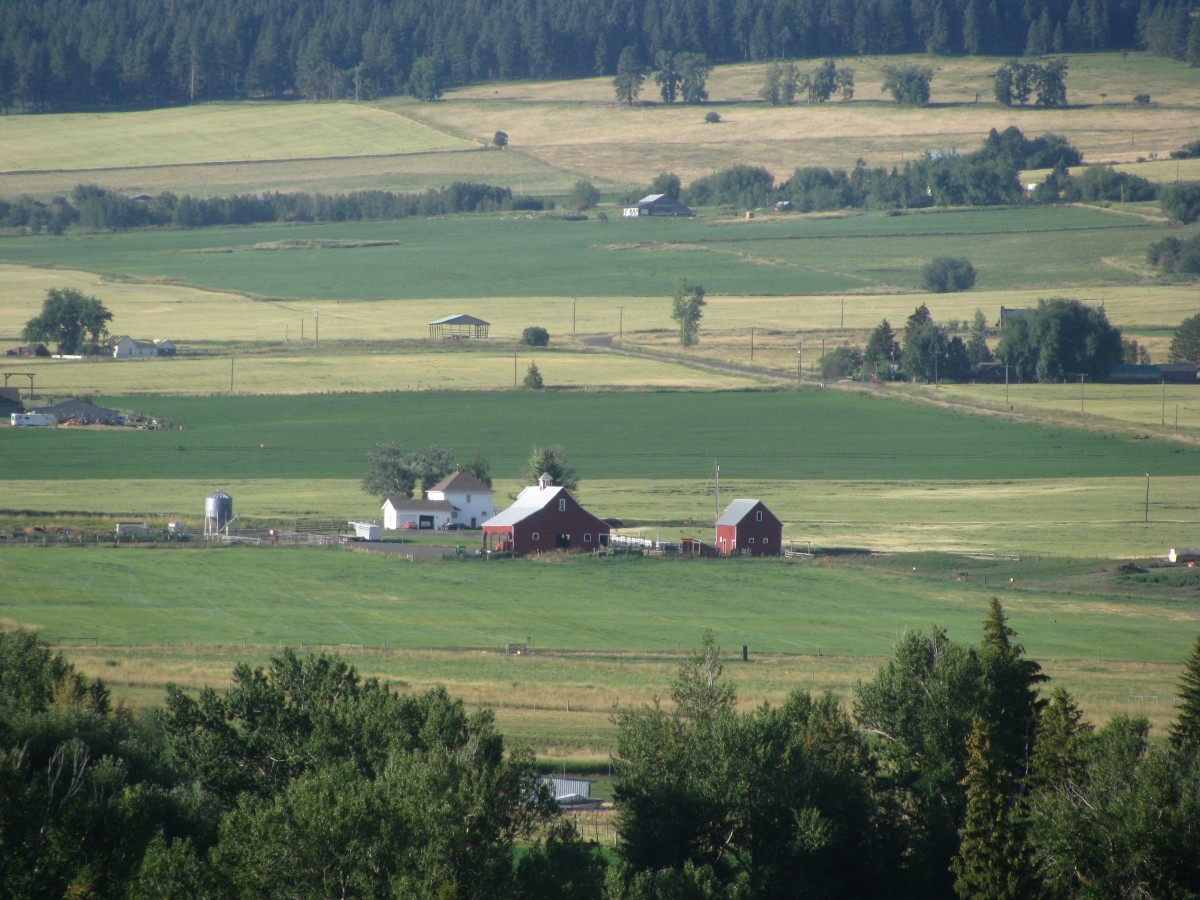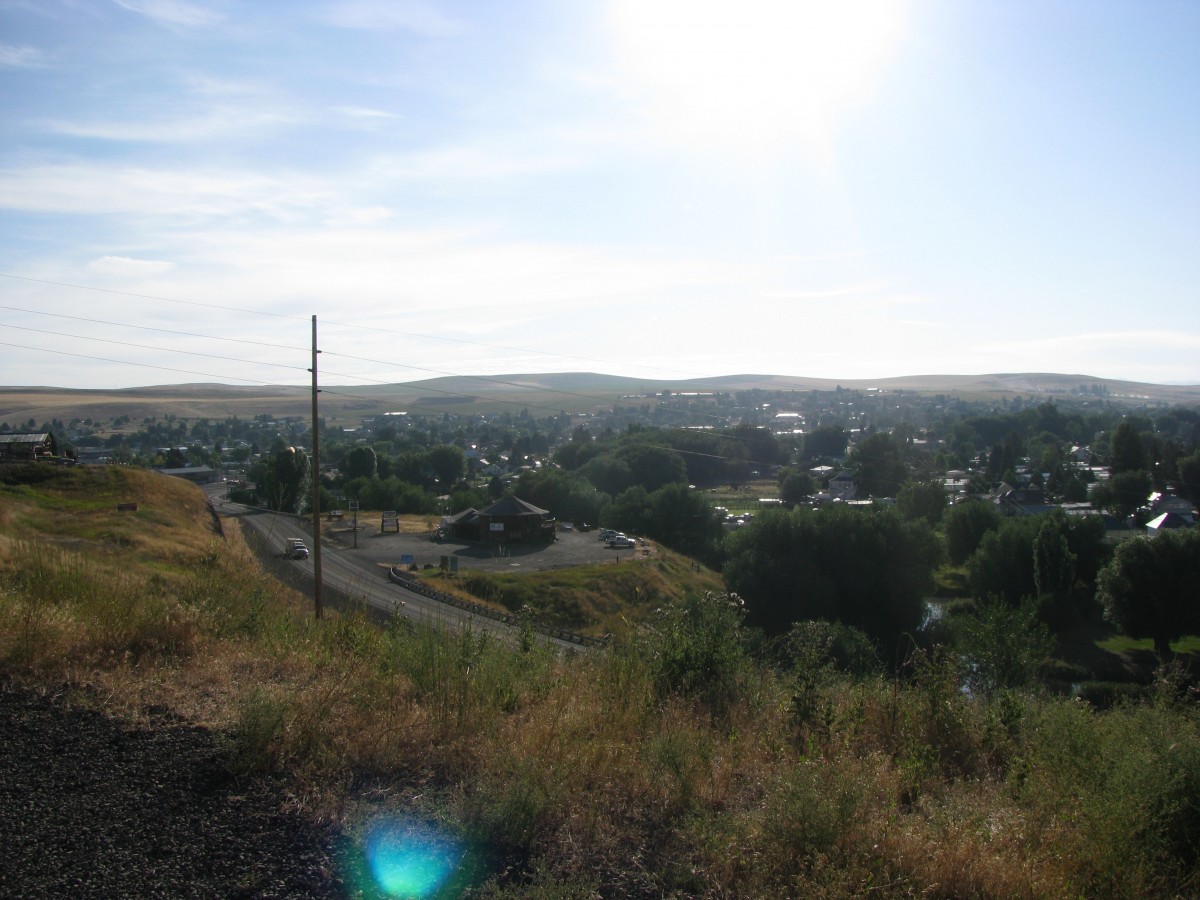 We decided next time if there is a next time we stay in Enterprise we will check out the motel in town instead of the Best Western, the quality is there but not for the price?

So off we went after spending a frustrating 20 minutes waiting for a clerk to let us pump gas, Oregon has a stupid law about pumping your own gas, YOU CANT. Most the time they just let you anyway but they need to see if your doing it right first? 50 states in this country and each one is different! It is the law in Oregon that gas must be pumped by an attendant and there is no self serve! It freaked me out the first time I was there to see some dude stop me as I tried to pump my own gas, he noticed my Colorado plate so he did not go off on me - I am not used to being approached from behind and tapped on the shoulder pumping gas, I almost sprayed gas all over the guy cause he started the hell out of me. Thankfully I was expecting it this time around.

We headed out of town behind a circus it seemed, an entire trainload of rv's and cars lined up for a mile it seemed and we passed them one at a time along the long straits out of town. Didit and I swapped mp3 cards so we could listen to something new, his wife prepared a whole playlist of songs I had never heard before. It was interesting, mostly club dance or workout songs, lots of fast music that made me want to ride at 100mph all day long! I had to slow myself down on several occasions. Today we were headed for Redmond Oregon.


Full Size


We just had to stop first in Elgin, I had to pee so bad I could not stand it, and every RV we passed flew by us as we hung out at the gas station there, oh well! We decided to make it a long stop and just relax and let them all get way way ahead! Which was a good thing since we did not see most of them again after that. So we sat down and talked and took pics in this tiny little place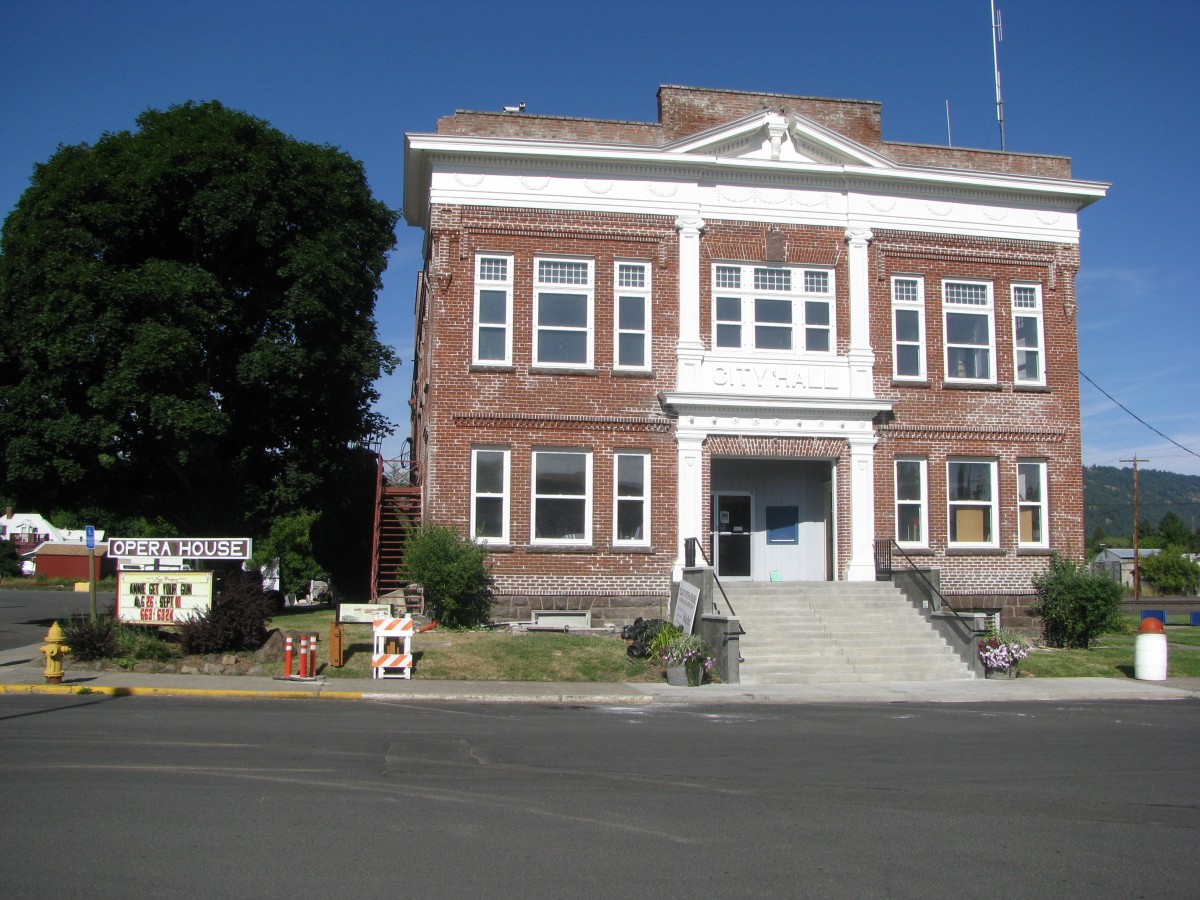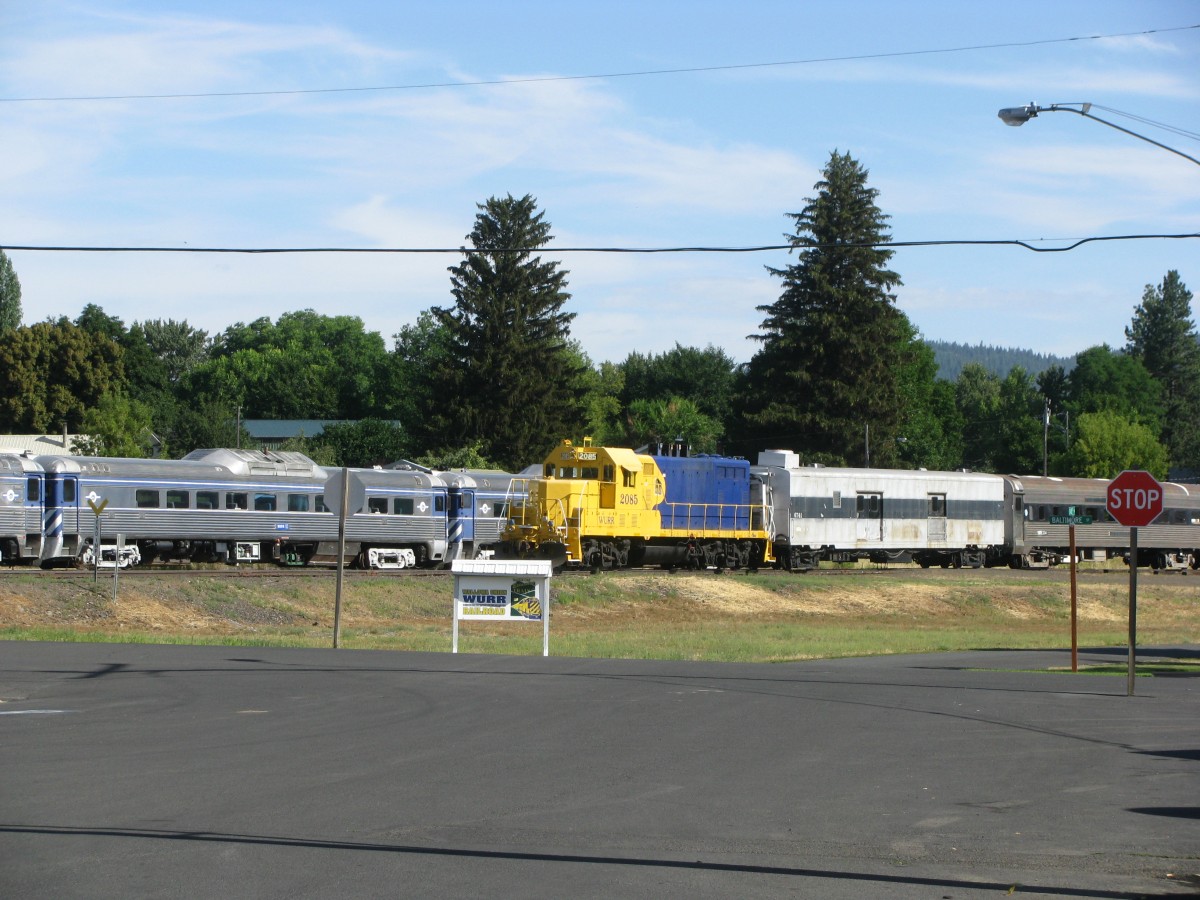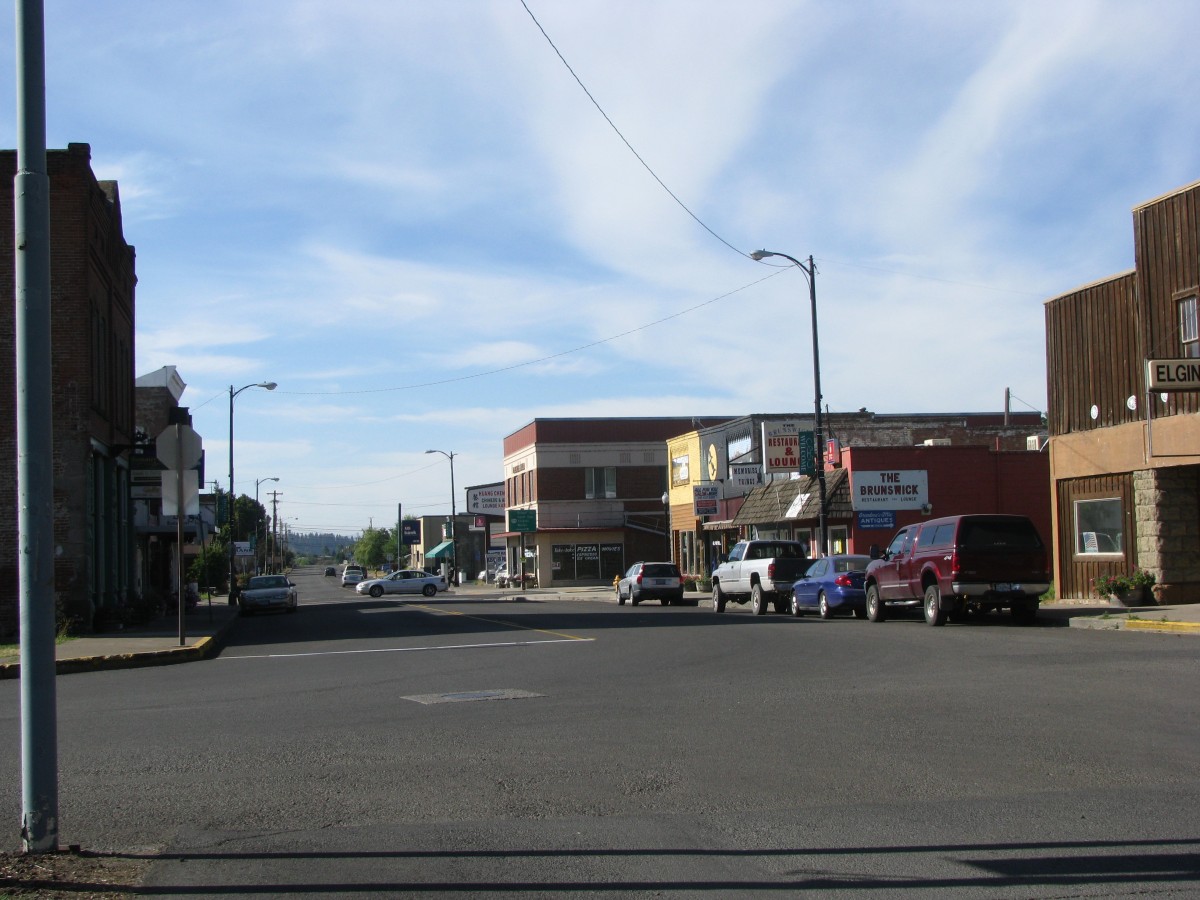 I just plugged in Didits route into my gps without shaping the points any or looking at the route, he had originally had us headed down the interstate in La Grange but I did not see that and my map sent me right into town for a 15 minute stop and turn around and go back waste of time. He was not happy about that, but oh well - when we all use different gps units they don't always translate the same. So we got back on and then turned off to some podunk place called Ukiah Oregon, a dumpy little stop in the middle of nowhere - and we had to pump gas from an old style pump and pay cash to the kid in the wheel chair with no legs and only one working hand? That was a bit akward cause I did not know if he wanted help or if he was sort of one of those militant handicapped types that get all offended if you try to help? I just said f'it and let him do his thing an walked into the dumpy little store. From there on out the roads are really good, we took back road after backroad, and I was really feeling good with the bike and letting it get deeper and deeper into the turns as we went along. It was a good 2 hours more of riding before we stopped for lunch in Service Creek. It seems if you are a motorcylist riding along the John Day rider it is imperative to stop in Service Creek for lunch, the food is good and its a very relaxing place to be, if not a bit hot. I had no idea but the middle of Oregon is mostly high desert, and it gets very hot in the summer!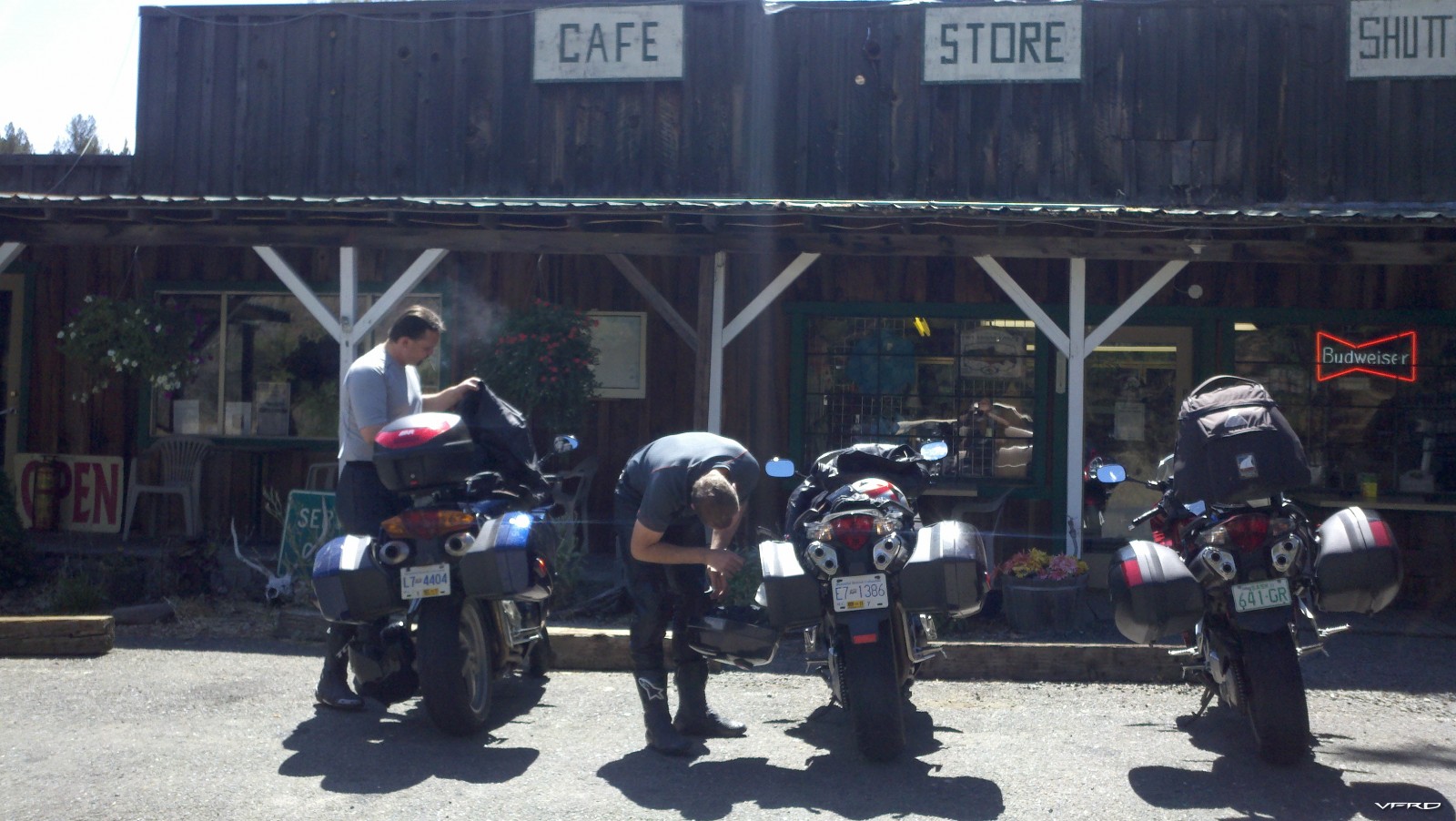 We still had about 100 or so miles to go and I needed gas - I was on fumes actually not far from Service Creek I was worried about running out but we pushed on all the way to Prineville and I still had half a gallon left in there and was not in any trouble, but I did stop and fill up the tank along the way with my spare gas can I had stored in the side bag, turns out I did not need it at all! Oh well better safe then sorry.

It was just another 30 minutes to Redmond - and there we fought over who (Didit, Craig, and I) about whos turn it was to sleep on the couch, (ME). I had the room all to myself in Couer d'Arlene so I got the couch this time.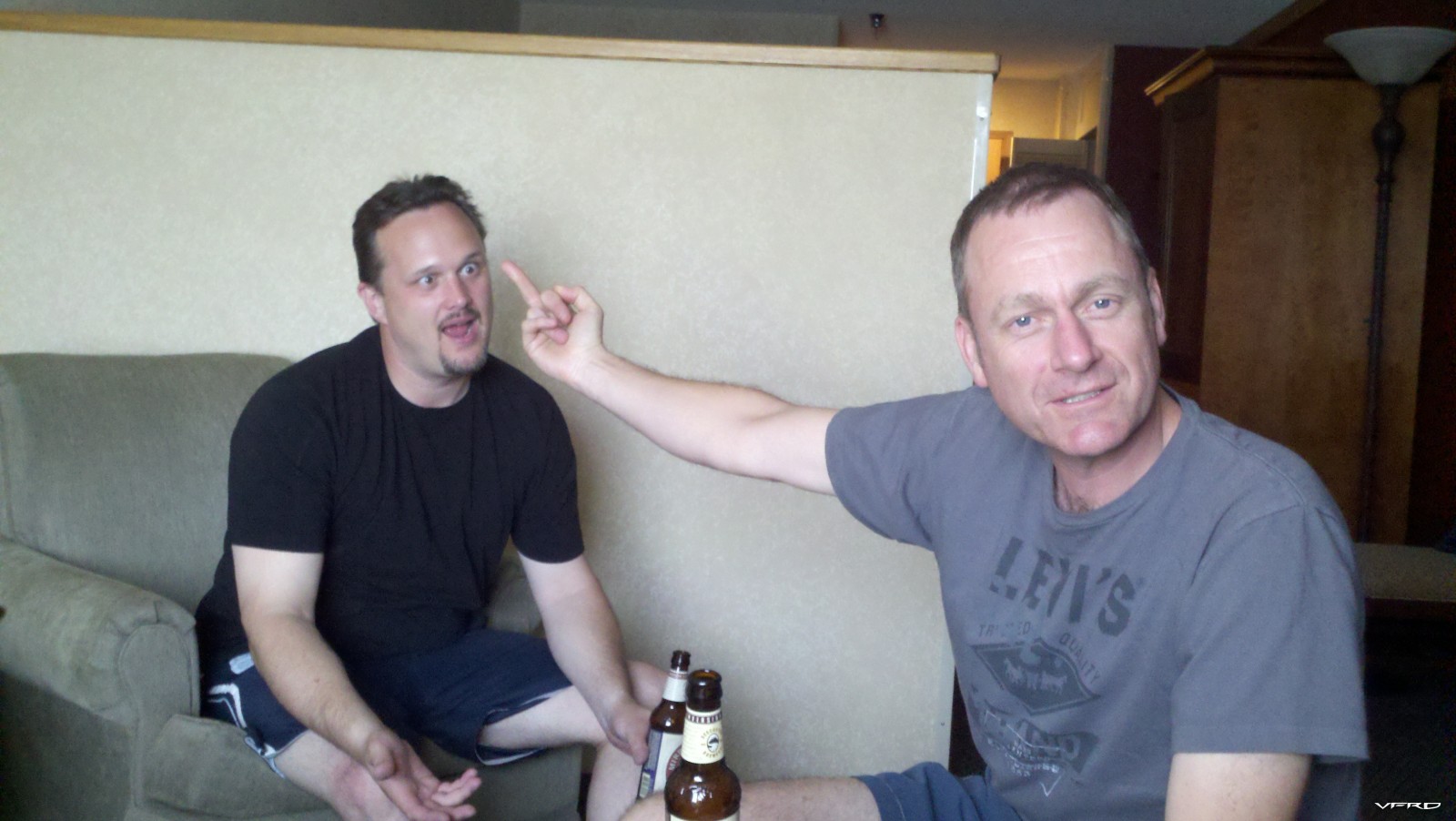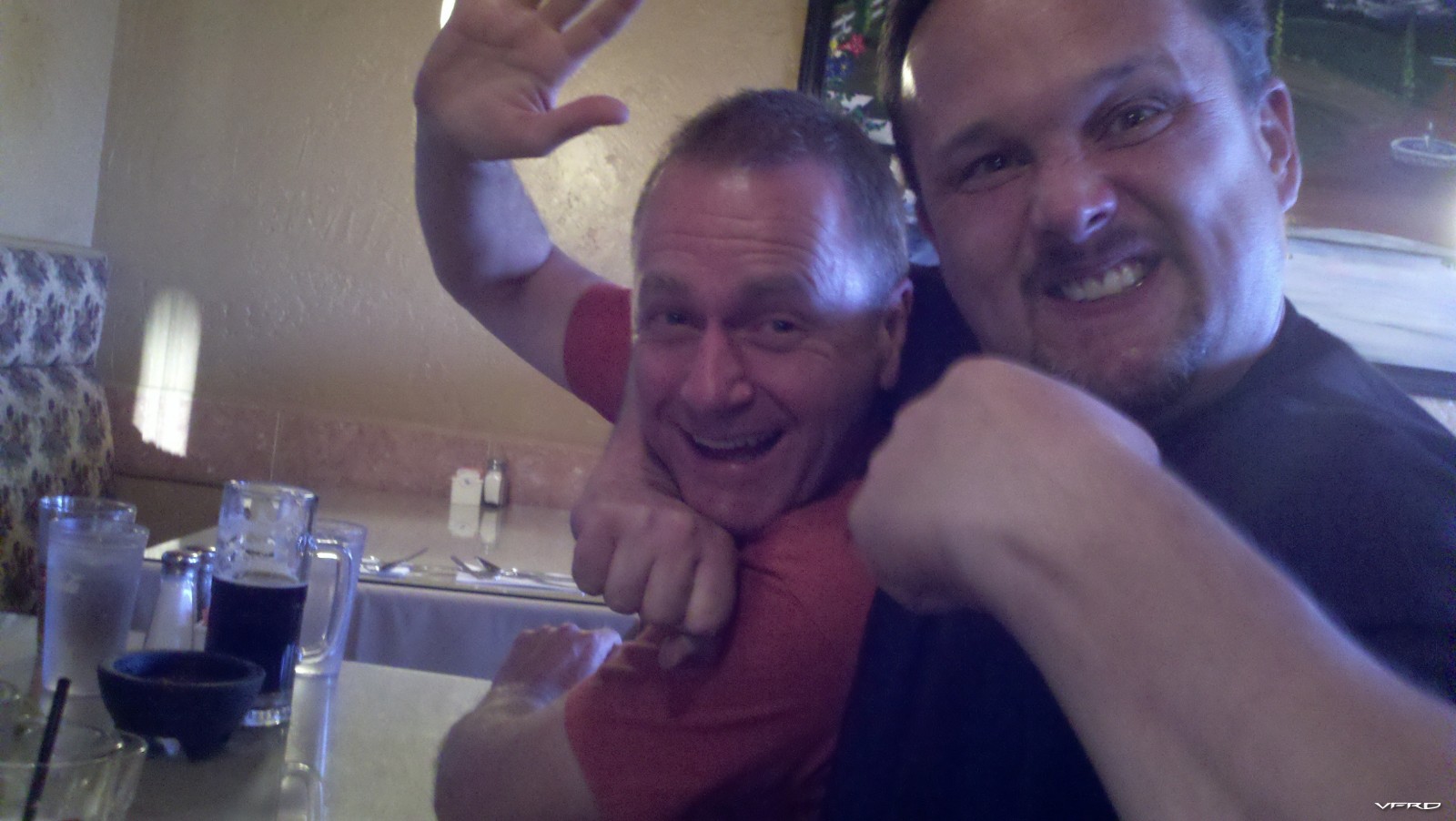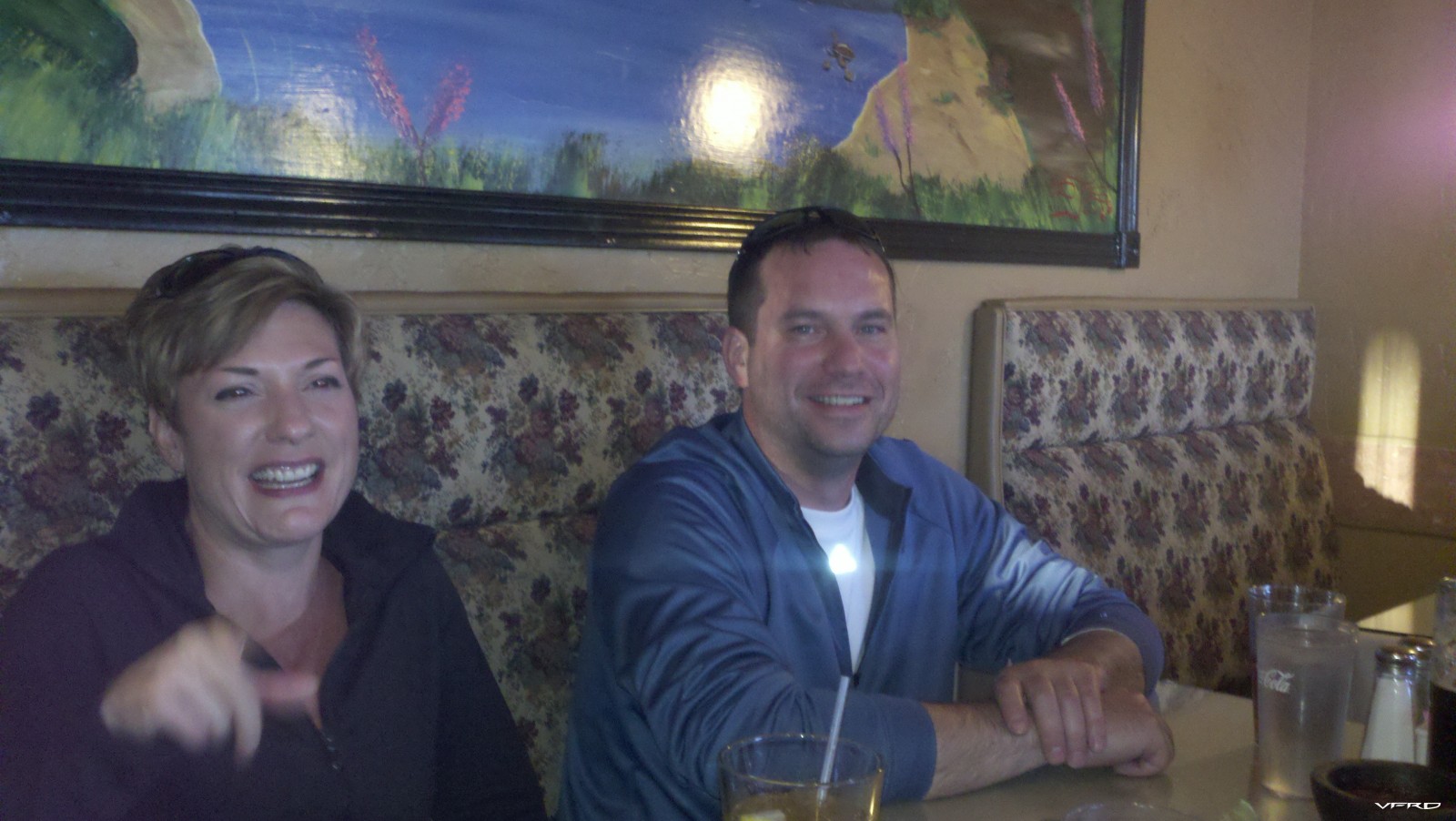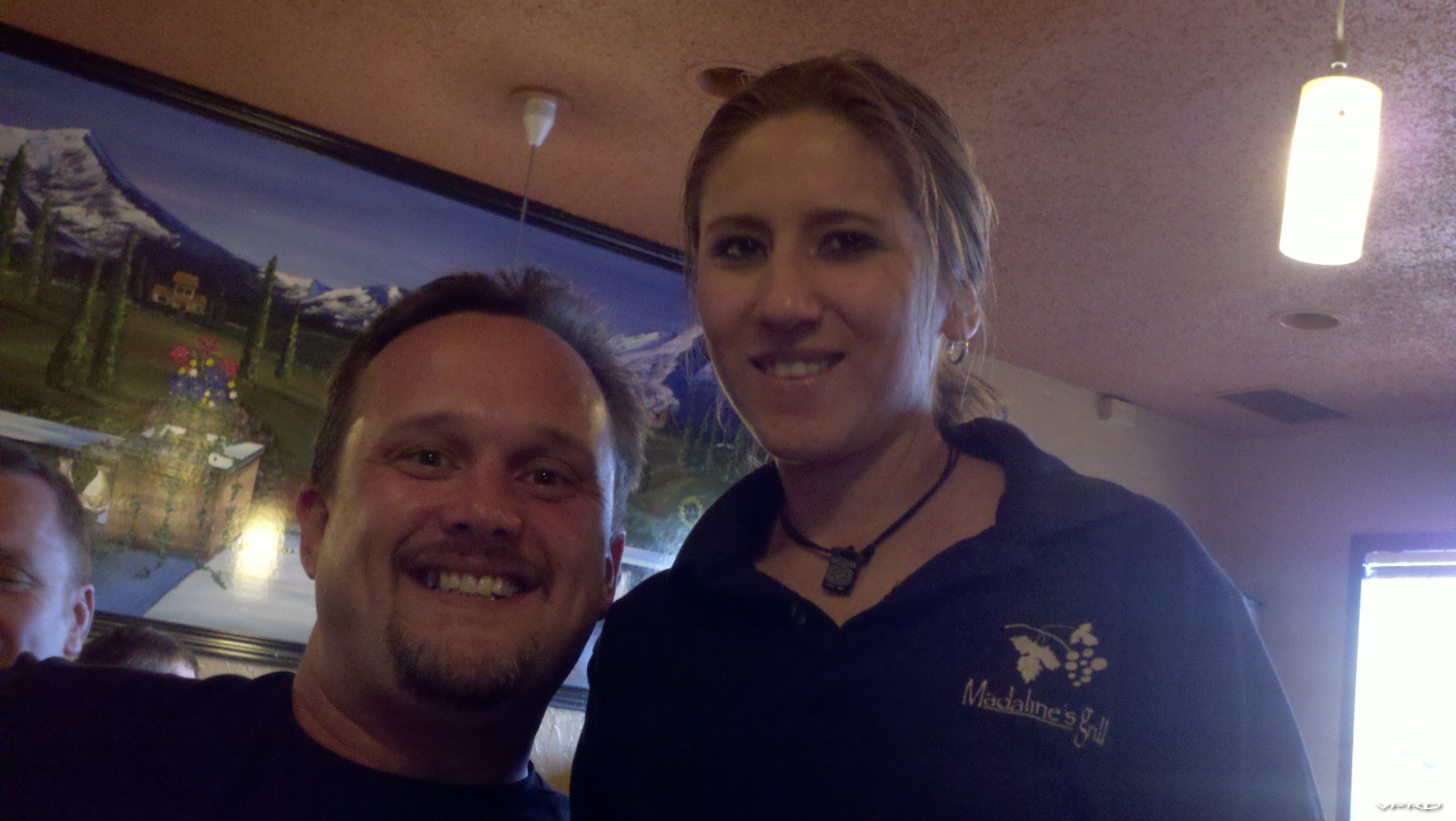 We walked over to a great little restaurant down the road and had a great time - my steak was good Madalinas Grill is the name of the place it was just up the road from the Hotel. Another Best Western but this time much better value! Then Didit and I took in a movie from across the street, shoot I cant even remember what movie it was? There was a very nice Moto Guzzi sitting across from the theater.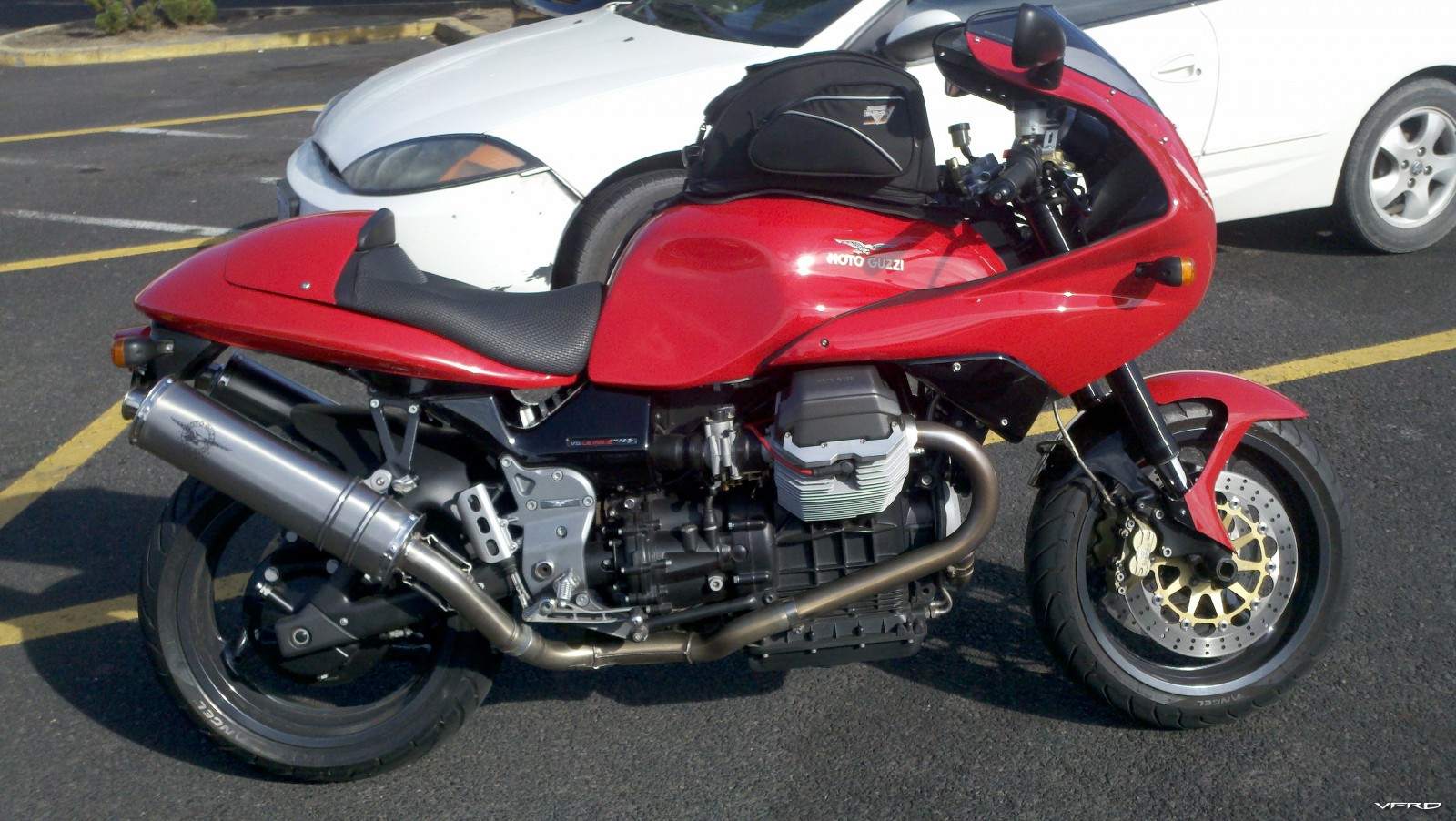 So far the trip was turning out to be pretty good, as long as we left Didits bike headlights unplugged!