Why Do Cagers Slam On The Brakes?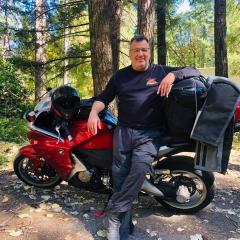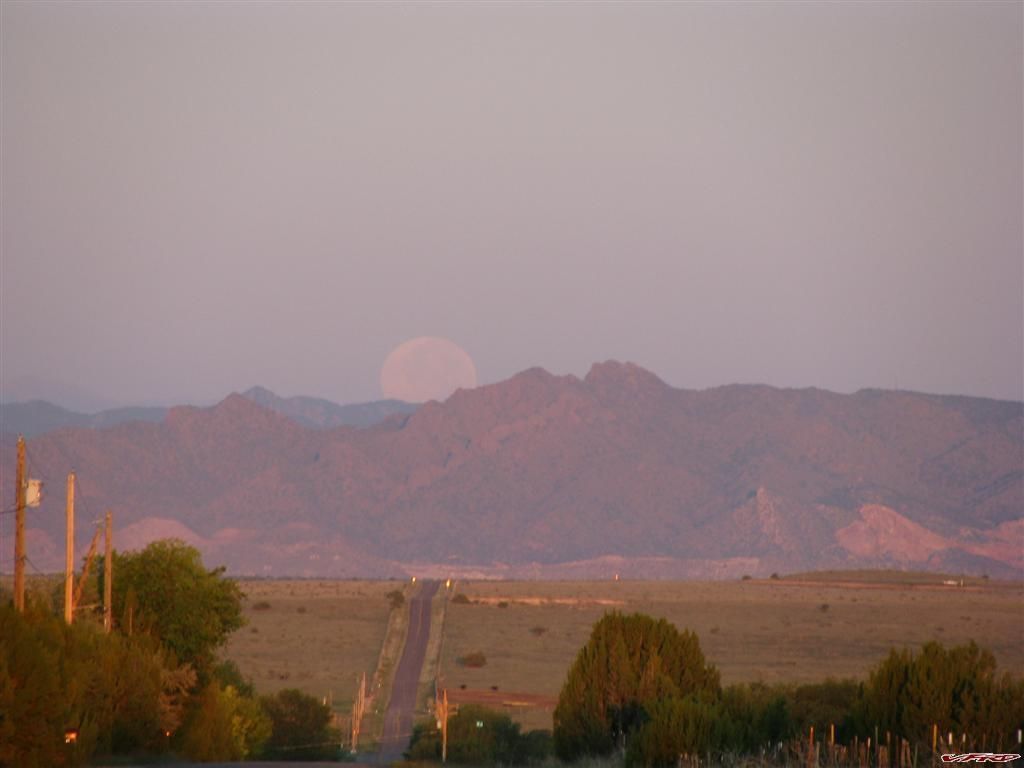 The full moon sets over Canon City 7am
CAGERS SLAM ON THE BRAKES?
Went on a 500 mile ride yesterday with my buddy. A couple of times we were passing a string of cars, on dotted yellow sections. In keeping with my "dont force it ride rules". I am making an effort to ride more legit. Anway the lead car, is already going just around the speed limit so I tried to slot behind the guy after passing a few cars behind him/her. Anyway the guy slams on his brakes and so I am forced to pass him too - otherwise if I did slot in behind him I would have had to grab a whole handful of brakes?
He wasnt going fast enough to be an issue in passing, its just that I was running out of dotted yellow line. I did not want to pass on a double yellow if I did not have too - there was more than enough room left to pass safely even on the double yellow. I intended to slot in behind the guy to make it a legal pass but when he slammed on the brakes that made it impossible.
Then a Few hours later passing just one guy this one does it too? I am ok with them just driving at the speed they are driving - no speeding up, no slamming on the brakes? Idiots these people? I know I can slow down faster but I dont want to have to slow down unaturally fast just to get behind some idoit slamming on his brakes? What is he doing? I was just about to swing in behind the first guy and I had to swerve back out and pass him too? I am glad they are aware of folks behind them, you would think that if you are watching the 5 cars behind you, holding them up obviously, that you would use one of the many pull off? No I will just slam on the brakes when they finally get sick of riding behind me below the speed limit?
MONKEY SEE MONKEY DO CRUISERS
That wasnt the only strange thing, every where we went yesterday. Lunch or gas or what ever a group of cruisers would turn around and stop where we did? I met Mark for breakfast at the Diner at Texas Creek. He must have passed them a while back, cause he was telling me he had to pass a big group of cruisers when all of a sudden they roll by the cafe and down the road. Then they all turned around and came back to the cafe we were at. Mark had already had a cup of coffie by the time they came along. We where the only ones there when we got there and by the time we left the place was packed.
Then we stopped for gas in Gunnison - no bikes just us, when we left there were cruisers all over the joint. Same thing at lunch, we passed a group of cruisers, 5 or 6 of em. Same thing they rolled by went a couple of blocks past another resturant and then turned around and stopped at the boardwalk cafe where we where? By the time we left that cafe it too was packed? I guess its good to own a buisness where we stop at??
RALLYS EVERYWHERE
I dont know about you but I usually wave when a two wheeled vehicle rolls by, but there must have been a Scooter rally going on this last weekend near Salida cause about 100 scooters went rolling by, Vespas, Silverwings, Yammys, old, ugly, small cc, large cc all small wheel scooters? After while I got sick of waving at every damn scooter that went by, after about 25 I had had enough.
Then near Panoia there were some sport cars rolling by, expensive ones too, all makes, Ferraris, Porches, Corvettes, we must have seen about 20 millions dollars worth go by. It looked like rally weekend in Colorado thats for sure.
Oh and we got popped for 60mph in a 40. Unforutnatly it was a 10 mile long construction zone, brand new asphault already layed, already painted and no road construction workers for miles. We get stopped and hit with a damn 6 point $320 ticket. Double fines in the zone! Officer says"this construction is almost done all they got to do is remove the cones" cones which were 2 lanes off the side of the road way off in the dirt?? Well officer if you acknowledge that why give us this rediculous ticket? Of course when we finnally found the workers some 6 miles up the road we slowed down even slower than the 40 mph posted speed. I ride safe - for the conditions. Brand new pavement, strait as an arrow, cones 20 feet away what's the hazard? I Guess Leadville is hurting for funds?
[map=AARTsJo-FESTsw8pHmT8WdKuNjmBwdjeOA]http://maps.google.com/maps?f=d&saddr=Coventry+Dr&daddr=US-50+to:CO-92+to:CO-82%2FGrand+Ave+to:Main+St%2FUS-24+to:US-24%2FUS-285+to:38.765863,-104.770432&hl=en&geocode=FWiMTwId0EzB-Q%3BFcwUSgId3O20-Q%3BFe6OTgIdDAqW-Q%3BFVZHWwIdfFma-Q%3BFboKXAId5AGo-Q%3BFRwyUAIdBNOs-Q%3B&mra=dme&mrcr=5&mrsp=6&sz=11&sll=38.770681,-105.03067&sspn=0.308361,0.725098&ie=UTF8&ll=38.814031,-106.523437&spn=2.465321,5.800781&z=8[/map]
I wasnt really planning on taking a bunch of pictures since I have subjected you all to this loop a number of times. I ride the Black Canyon Loop all the time.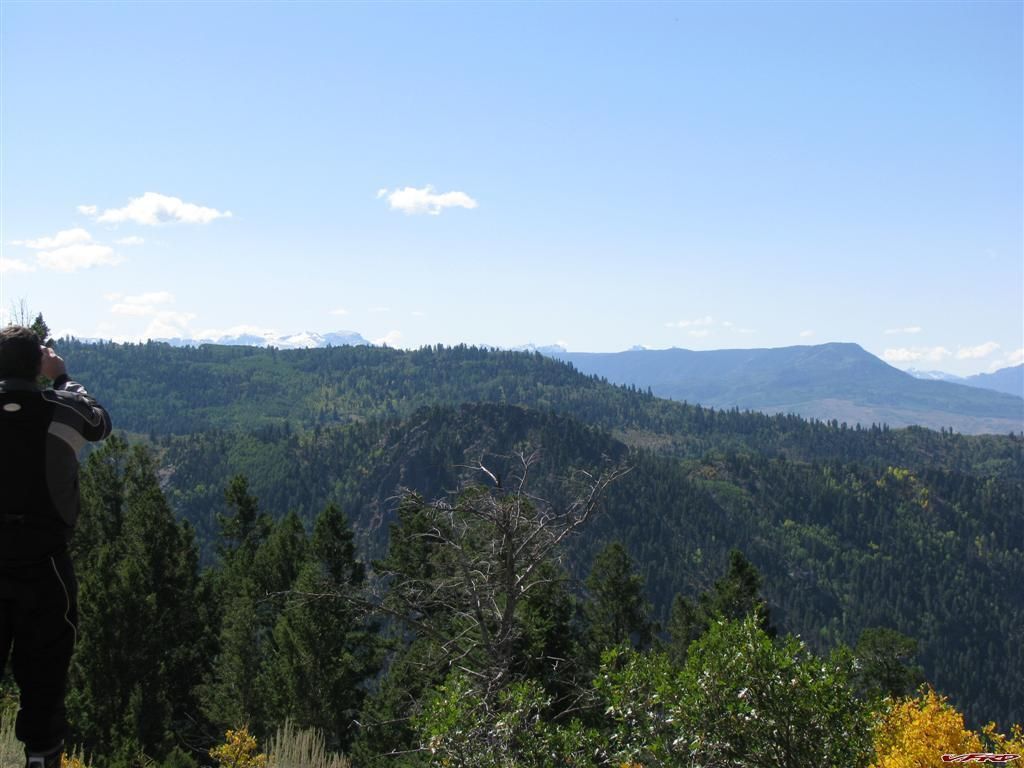 Somewhere on hwy 92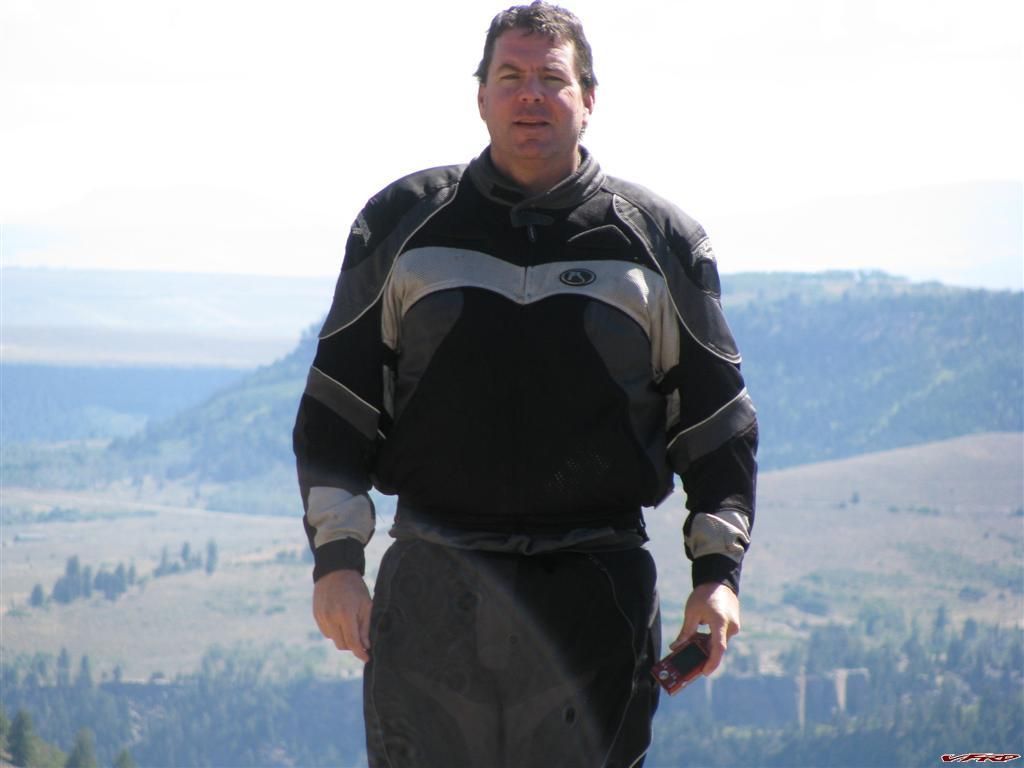 Mr Dude otherwise known as Mark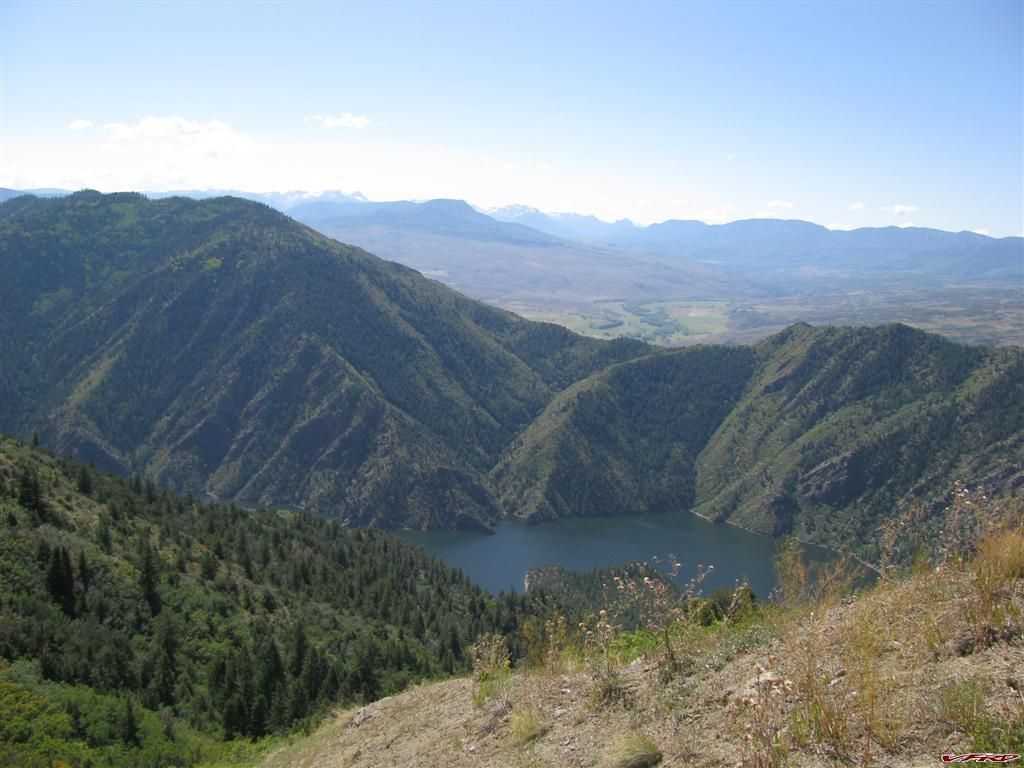 Myers Gulch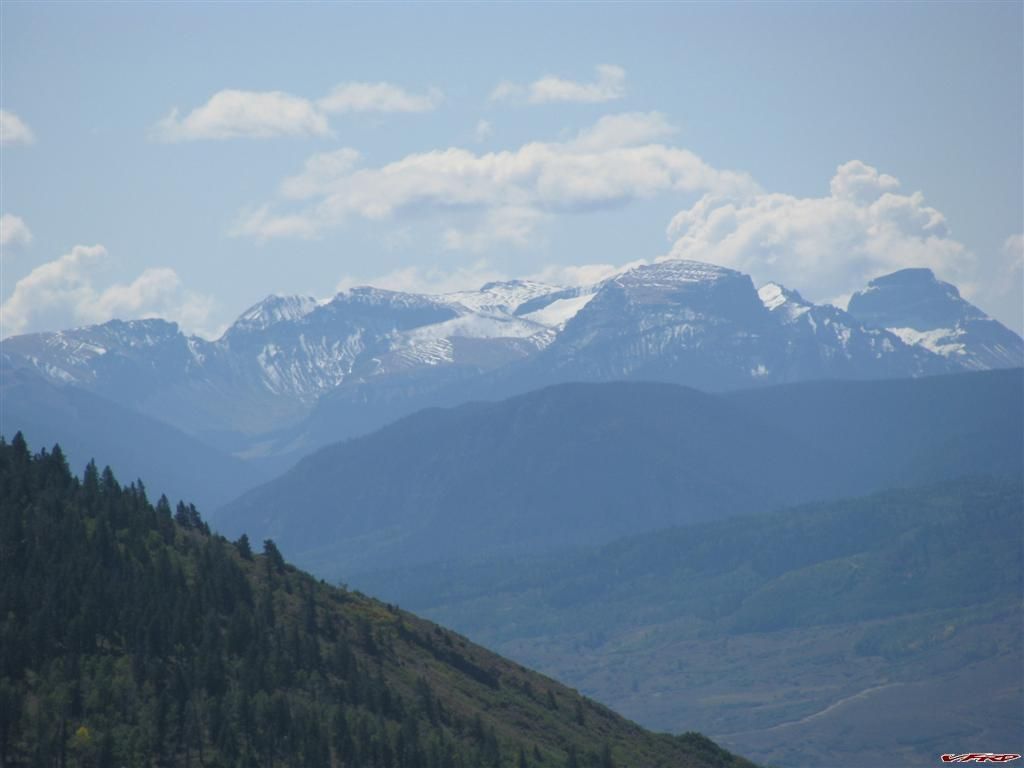 The San Juans in the Distance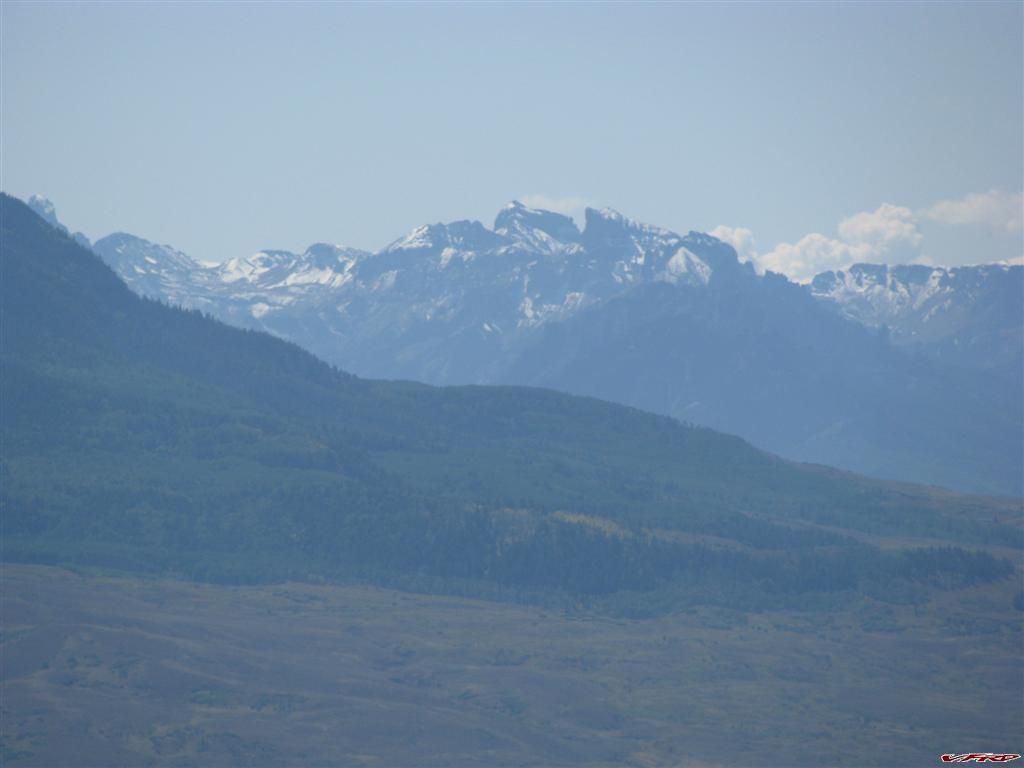 San Juans in the Distance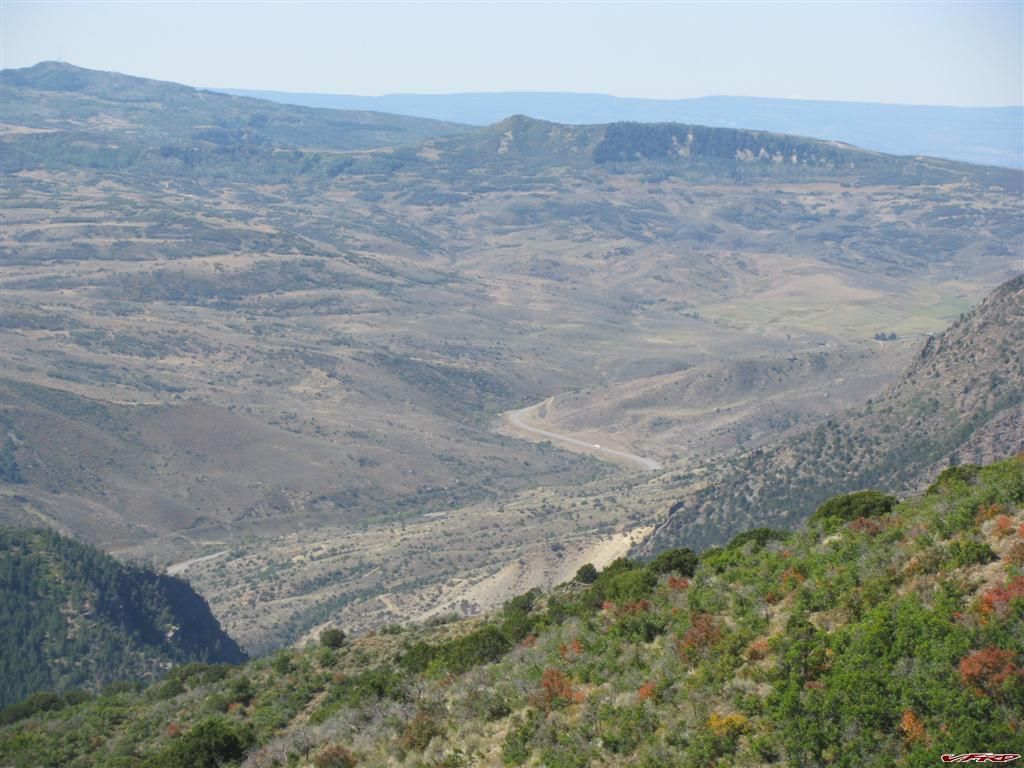 Hwy 50 as seen from Hwy 92 south west
Mr Dude has gotten a lot faster since we started riding together, mostly in the sweepers where he keeps up just fine. In fact he surprised me by staying with me up to McClure Pass, and he actually passed me there, of course I passed him going down. I could not get the Viffer to get around him going up, too much torque on that Bandit 1250. Then in Glenwood Canyon on I-70 we played with some guy on a boxer, he took off hard but we caught him and passed him, actually Mr Dude did, then I passed him and proceded down the canyon at speed till the good stuff stopped and it turned into regular interstate. BMW guy then passed us and rolled on doing 90 plus in the ski valleys, me I know the state patrols that area so I cut it down to the posted 75mph. We added Battle mountain to the loop which lead us to our doom in Leadville - Battle mountain pass and Tennesse pass are too tempting, those long sustained turns just call to your motorcycle "RAIL ME MIGUEL" it was torture to slow down in that 10 mile construction zone? I wish I had seen the 40 sign, I just assumed 50 and of course 67 seems like 50. Officer backwater at least cut off those extra 7mph so he did not have to issue a full summons. I hope Leadville has a good Dental plan for its Deputies cause that guy needs some work! It was all I could do not to stare at his snaggle toothed face when he smiled.. YEA we got friendly...... but 24 hours later its setting in! The sting that is!