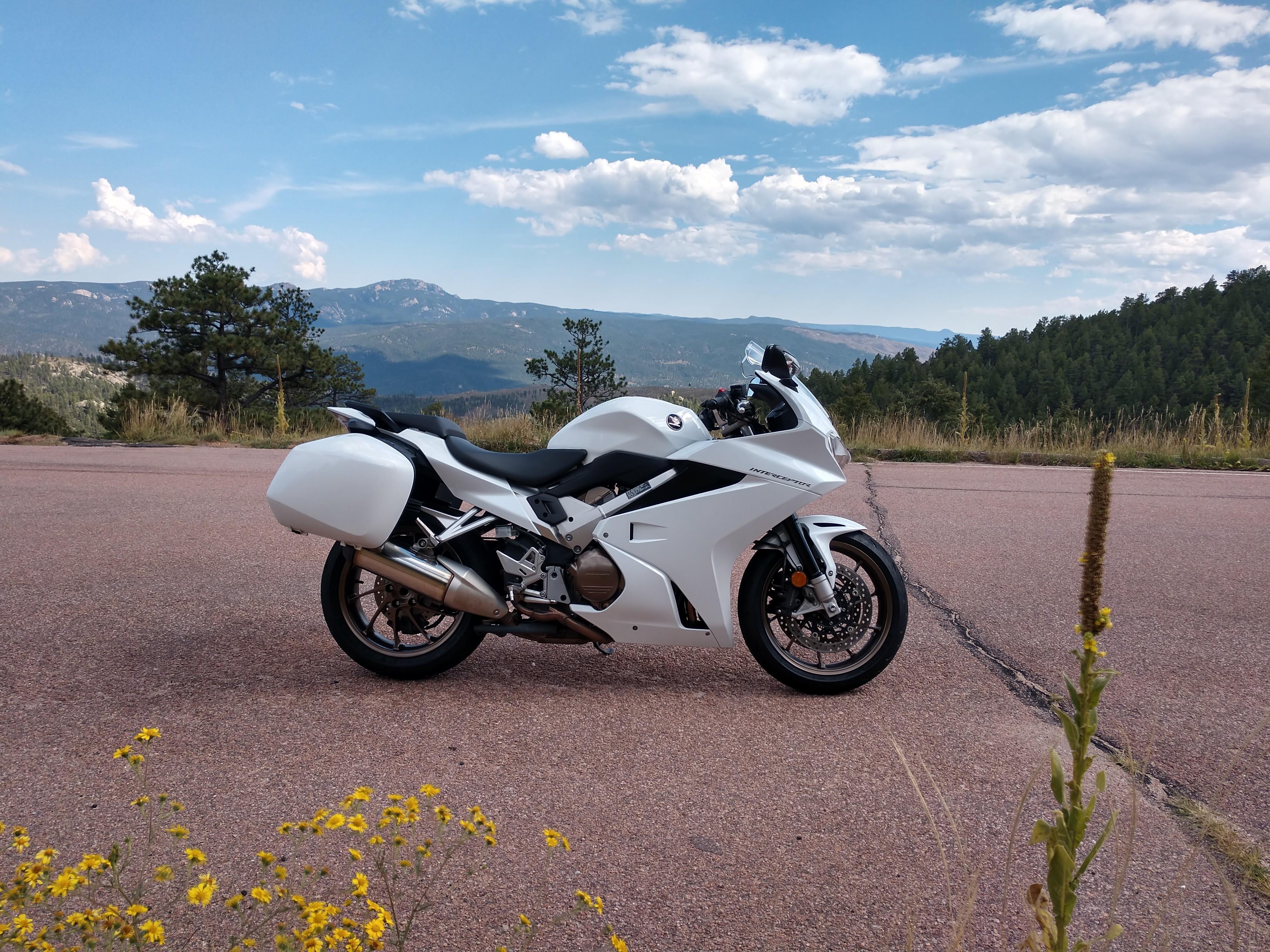 Content Count

19

Joined

Last visited

Days Won

1
Community Reputation
10
Good
Profile Information
Location
In My Garage:

VFR800FD 2014 Pearl White
Recent Profile Visitors
The recent visitors block is disabled and is not being shown to other users.
I'd like to go, but will be in NC in June for a wedding; can't swing the trip twice.

that's great info! thank you!

Keep the 6th Gen - you'll regret selling that beauty for sure.

I have a 2014 and my buddy just picked up and early 6th gen (2002) and I can tell you its a beautiful bike. If I could afford it, I would own one of each.

I'm thinking the crampbuster is the way to go... They're cheap enough to buy and not regret. I've got a 1500 mile trip this summer and a lot is highway slabbing. I don't made 200 - 300 miles if its twisties and back roads, but highways suck like a ... Hoover vacuum.

my buddy has the throttle meister on his 6th gen and its pretty nice.

Thanks, I'll check them all out

Does anyone have a suggestion for a good throttle lock for the 8th Gen?

The 6th Gen is growing on me - there are only a few subtle differences between them; and neither is better than the other... just different.

We had to get some pics with my bike and his together. He's the proud new owner of the 6th Gen. 🙂

Thank you NateVFR - You made my buddy a happy guy! He said he was going to sleep beside it in the garage tonight LOL

I am DEFINITELY going to ride - looked at the vendors for the expo and out of the 80 I just went through, 3 were actually selling motorcycle parts. What a rip off. Still riding, but not to Denver.

With the temps hitting close to 60, my buddy and I are riding up to Denver to the Expo if anyone wants to join us.

Welcome! and as JZH said, Good luck!