Colorado gets Invaded by the Pennsylvania Dutch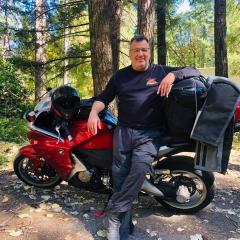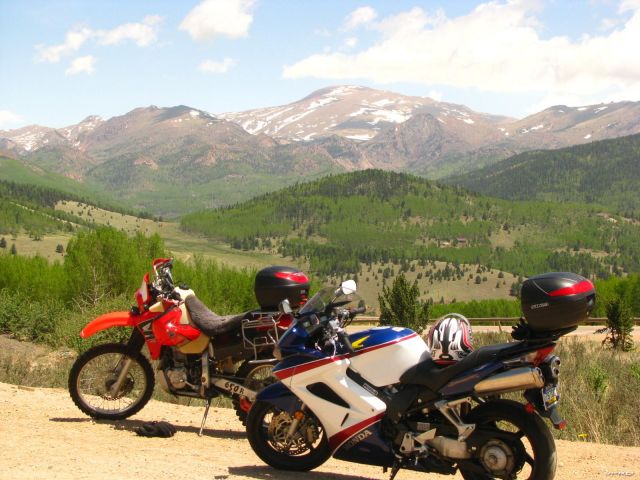 Well I dont know if they are Dutch or not but they are from Pennsylvania for sure, I was minding my own business (making the forum not work as I tried to install my gallery post tool) when I get a pm from CCVFR. From what I have learned most of the orginal settlers of Pennsylvania were actually of German Decent than Dutch and that the phrase "Pennsylvania Dutch" is a misnomer of Duetch meaning German not Dutch.
Quote

Miguel,

Hello, my wife and one good friend and I have finally made it to Colorado...CO Springs to be exact. What a beautiful place you have here! I have a small favor to ask would you be willing to share a favorite route....not too long... twisties good, and scenic of course. We will be staying at least through Weds the 9th. Tomorrow we will be doing the cog railroad....and resting a bit. I had to leave the viffer home this trip, (wife and I on the ST) buddy is riding his RWB "07. Thanks for any and all suggestions you would like to share..sites, canyons,food etc.....Thanks again.....Curt
Anybody who knows me knows I can not refuse an offer like that to be Colorado's motorcycle ambassador and so I gave him my cell number and invited them to come ride with me
we met at Denny's near my house if only because it is easy to get to - however I forgot its actually located on an access road called Harrison road and not on Circle drive like I told Curt he figured it out and they were there waiting for me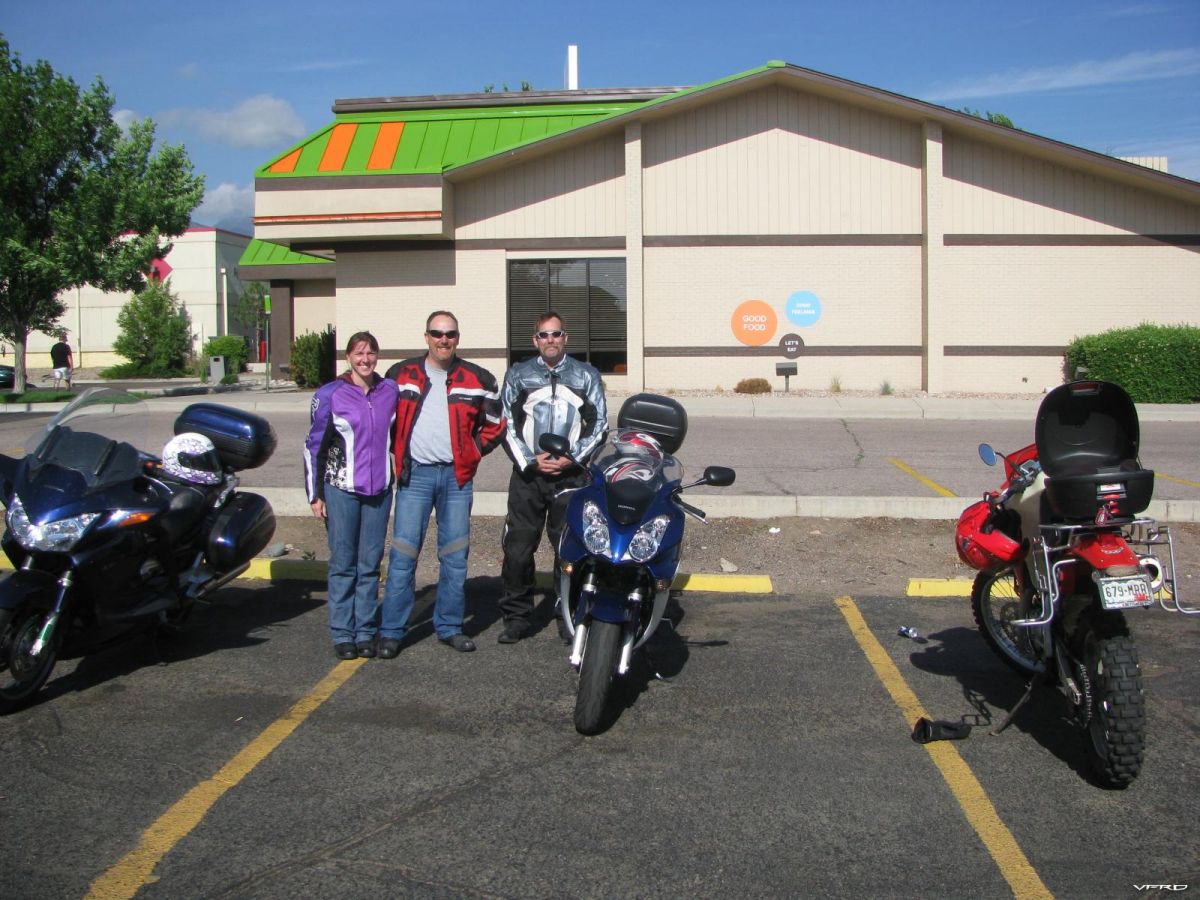 The Pennsylvania Crew Tammy Curt Kevin rode in from Pennsylvania for a vacation not expecting me to usurp their riding time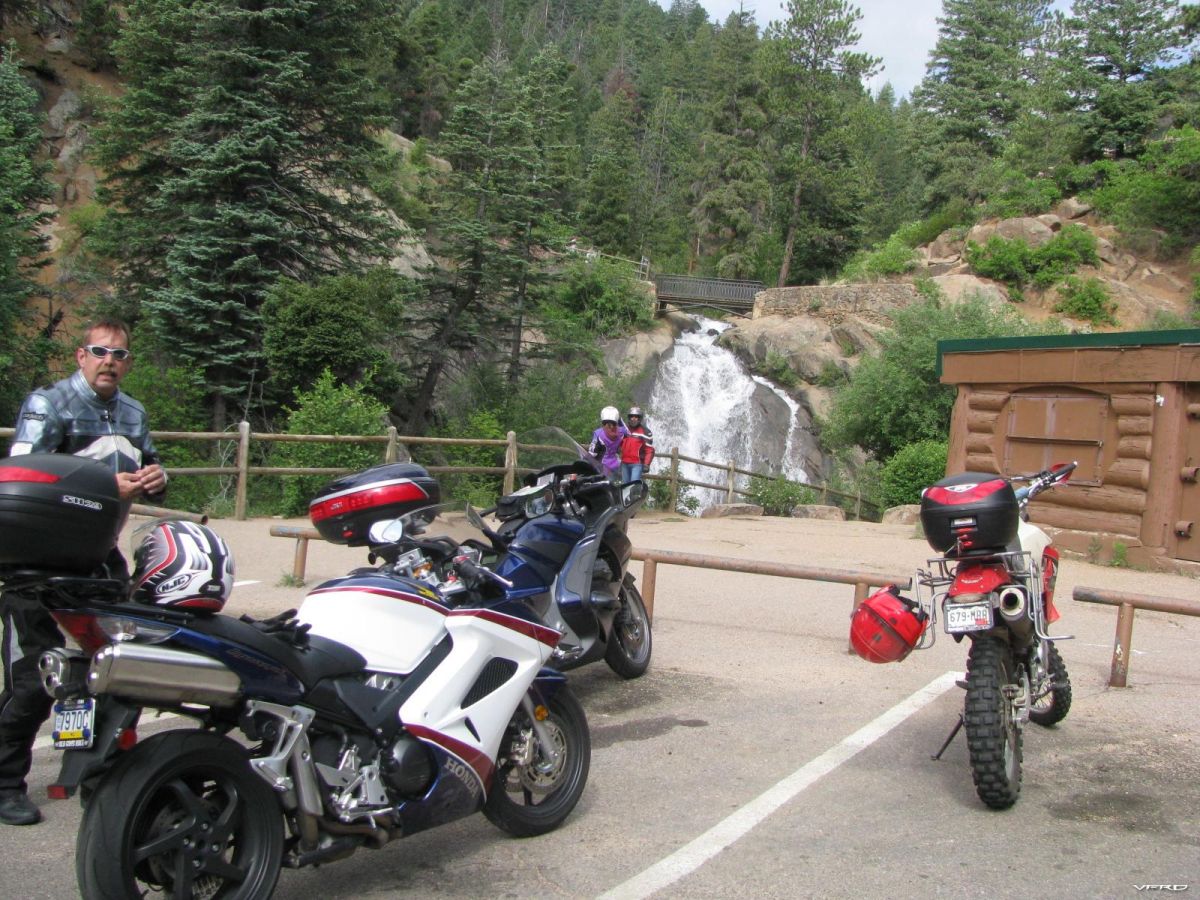 Still in City Limits - Helen Hunt Falls up a narrow steep twisty road for 5 miles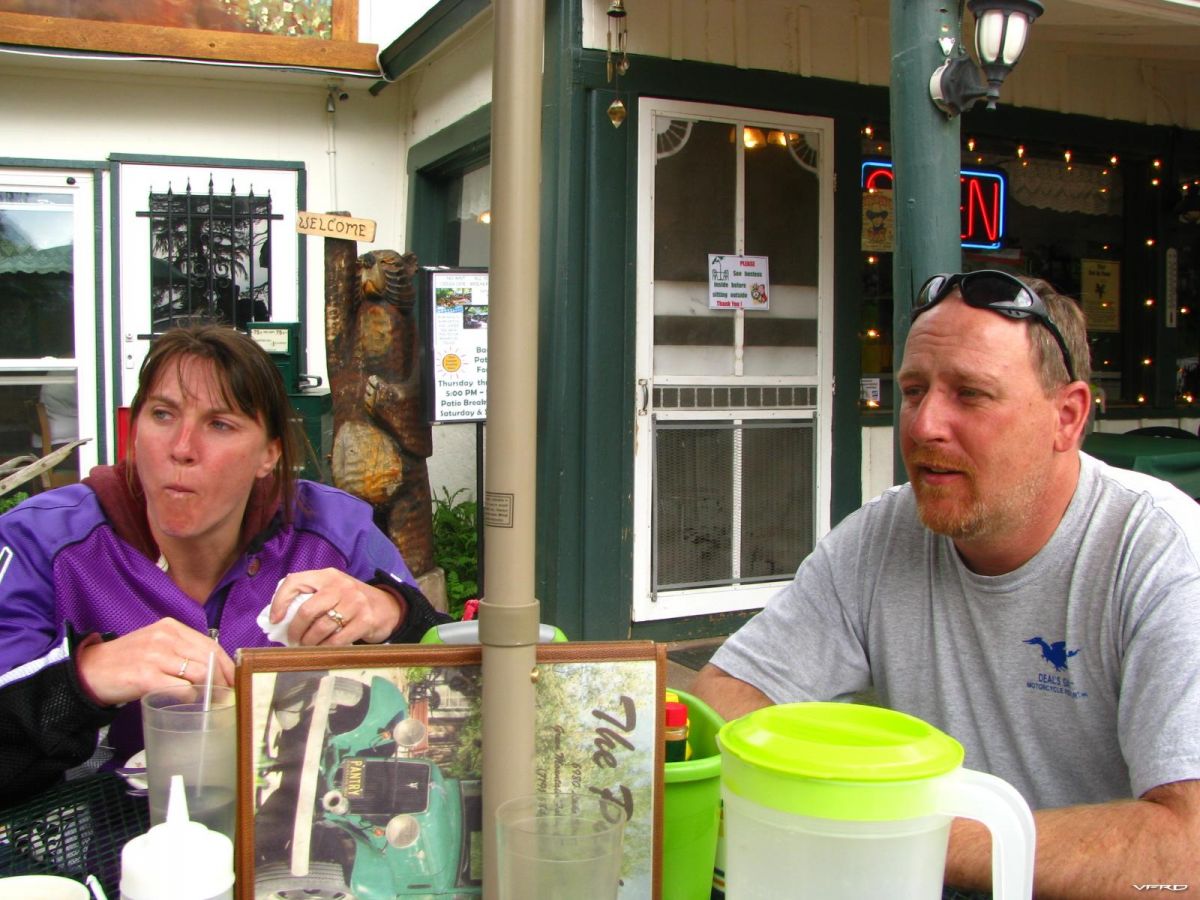 Breakfast at the Pantry Restaurant in Green Mountain Falls - sorry Tammy I could have warned you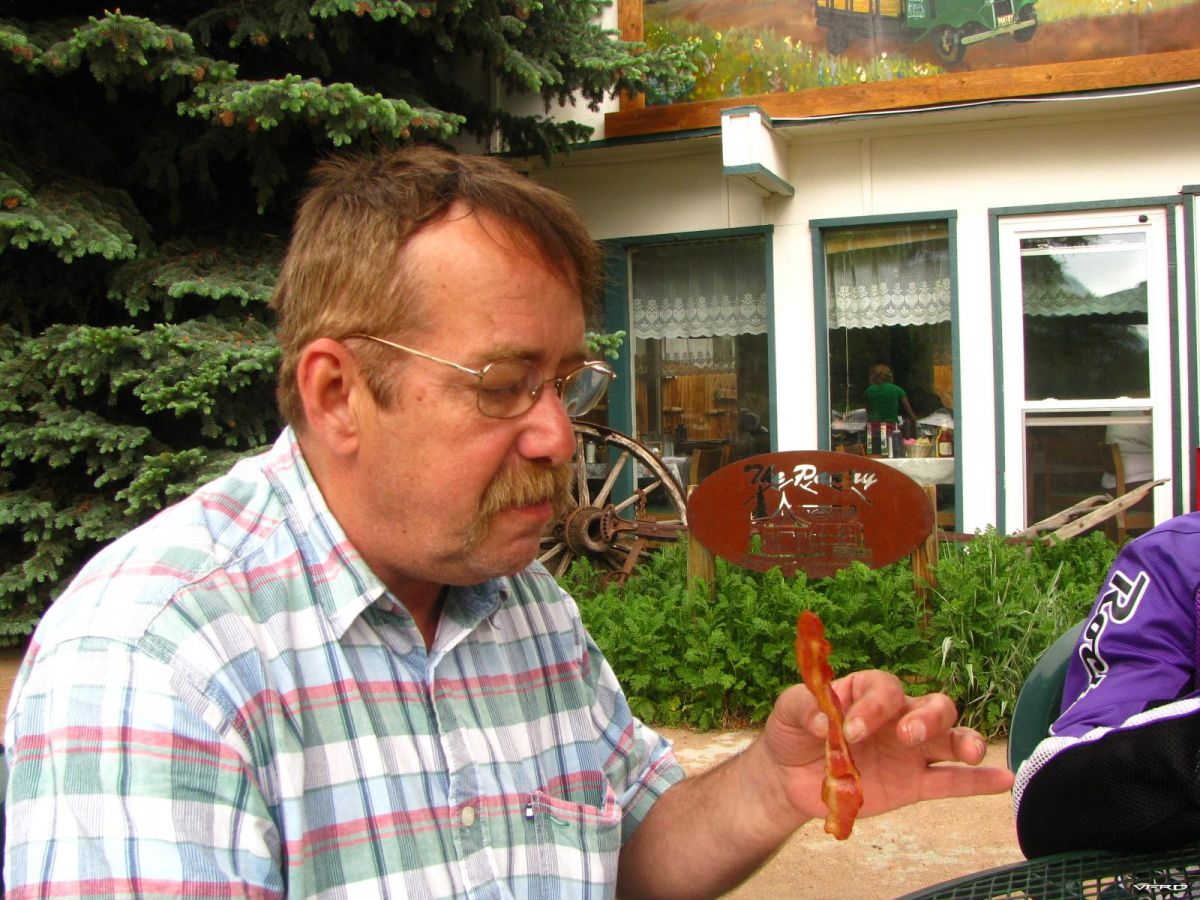 Kevin and Bacon - not the movie star Actually I think he was wondering if the 6 foot tall 300lb Mastiff or Saint Bernard sitting at the table just down the way - well if he was going to eat us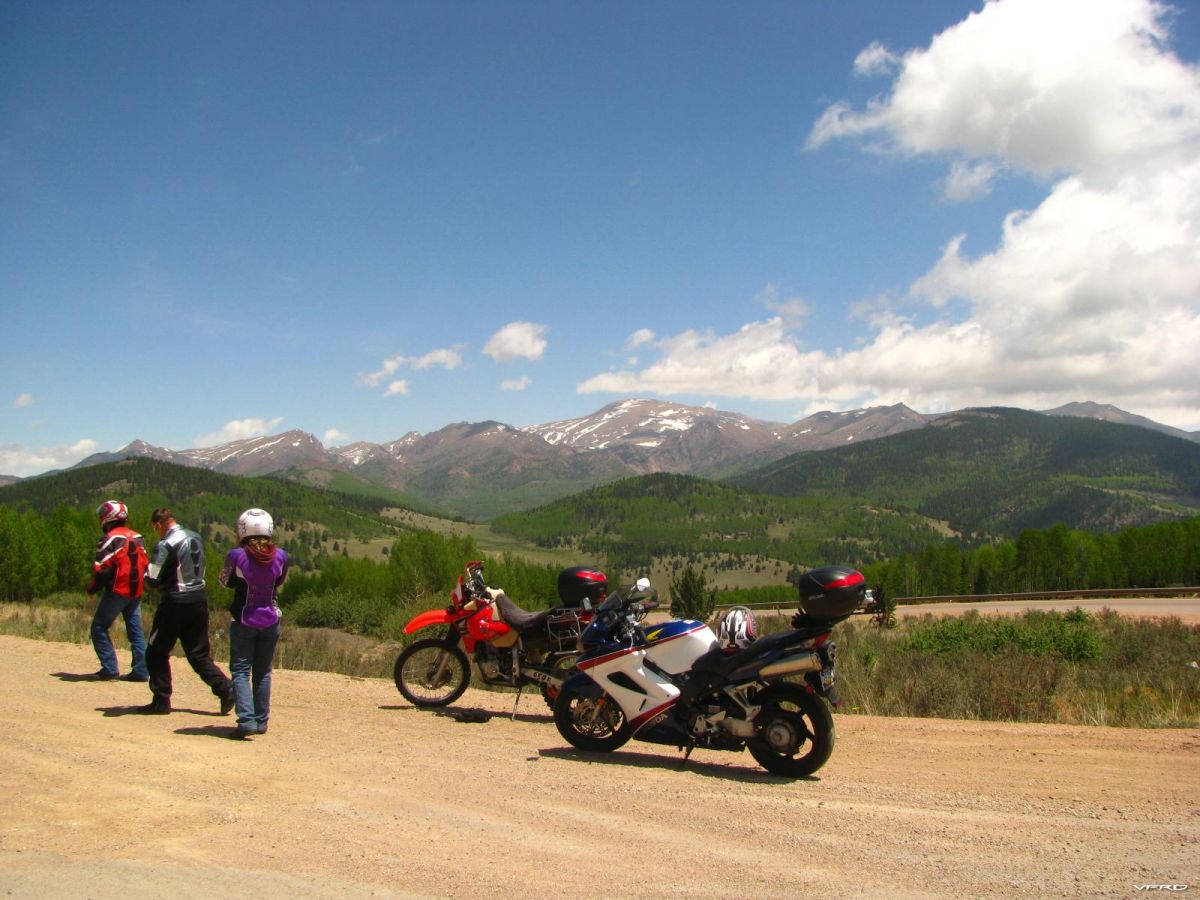 Goldfield CO great view of the south face of Pikes Peak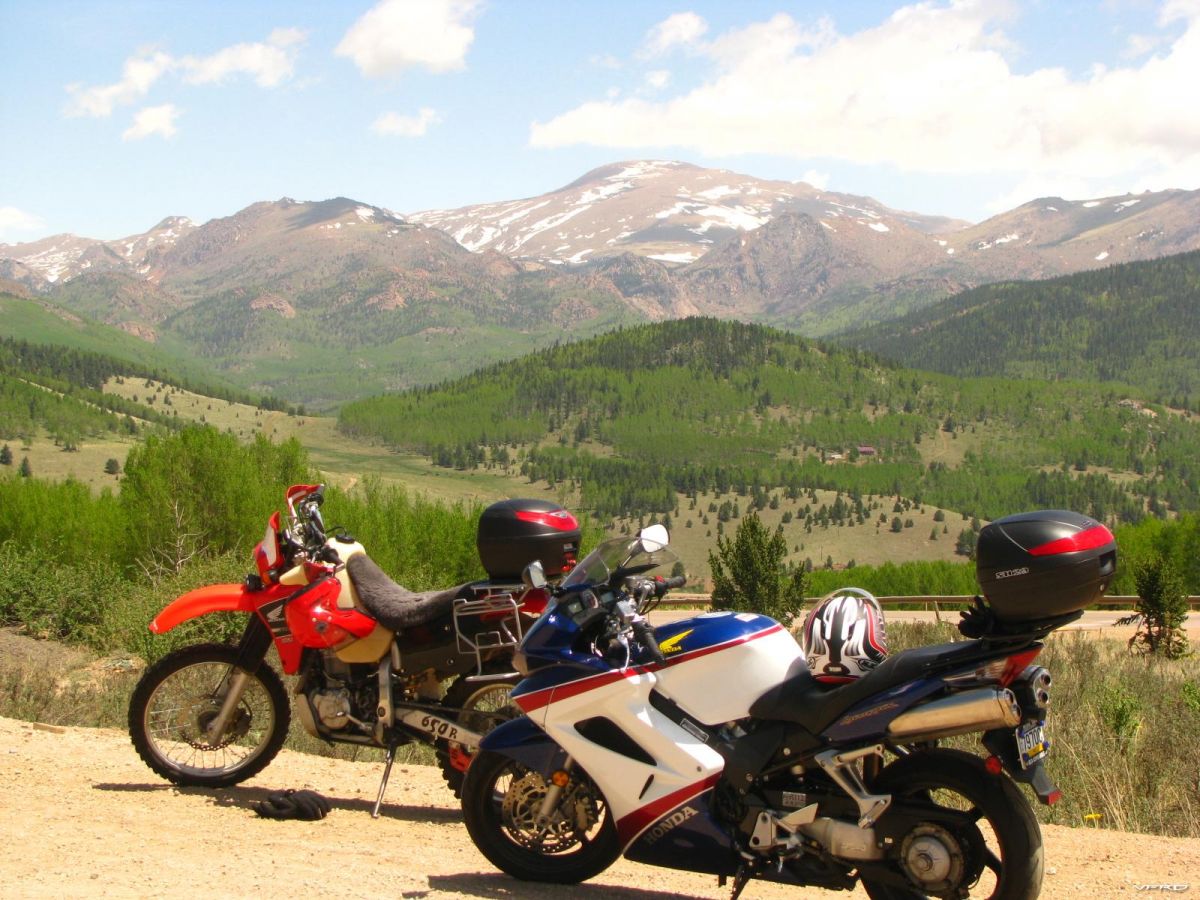 My Piggy and a nice RWB Thats Kevin's RWB 25th Anniversary edition VTEC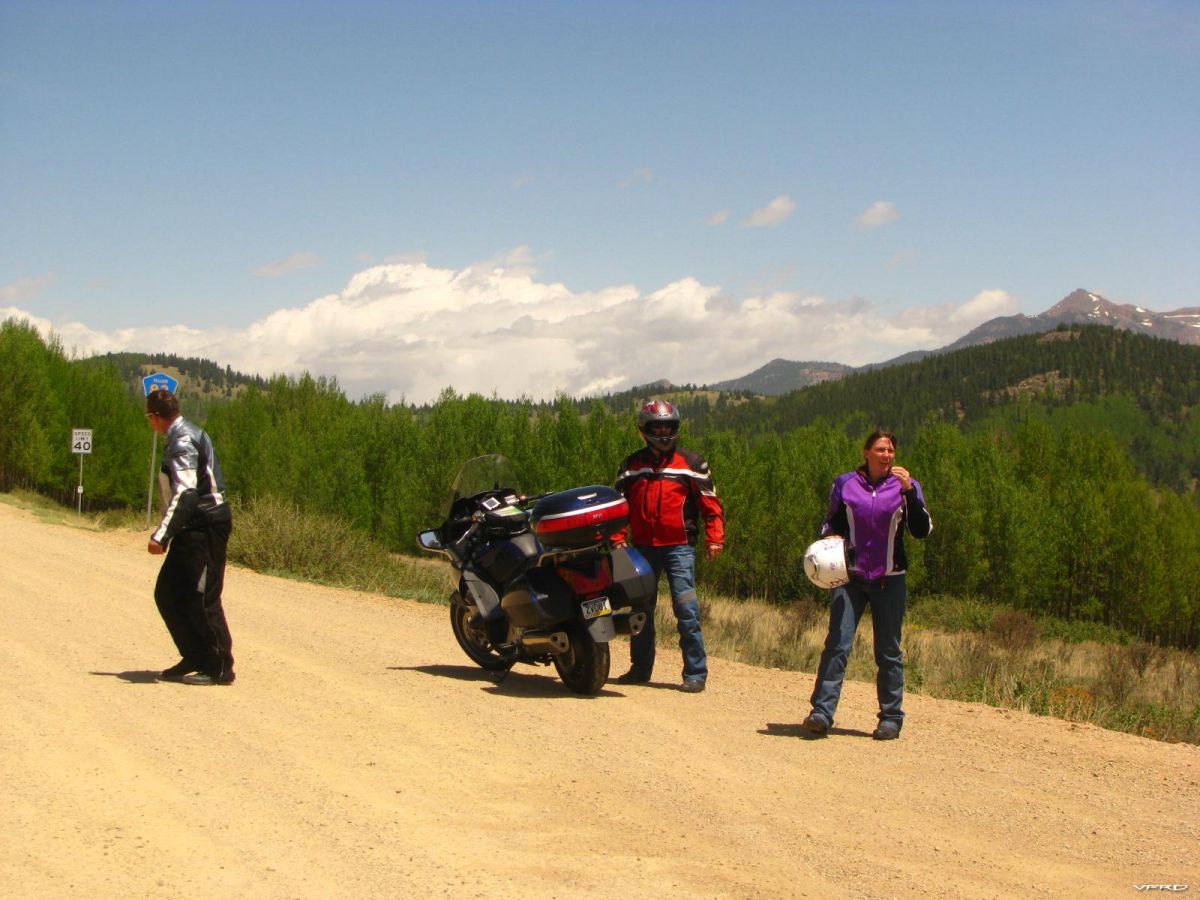 Curt and Tammy rode on this horse ST1300 with peg lowering blocks from BLS - I did not know he made lowing blocks for such heavy bikes?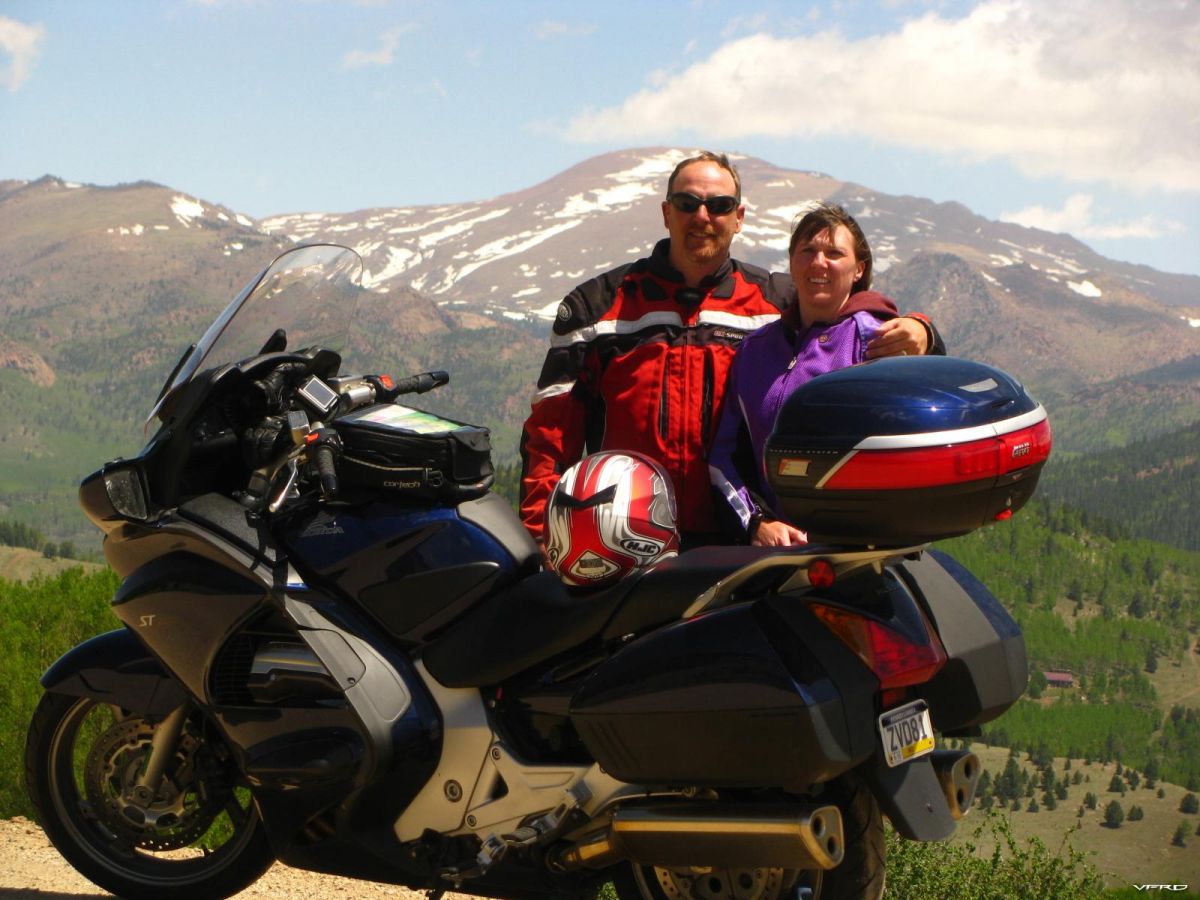 OK now thats a proper picture Shes a trooper and hes got a VTEC back home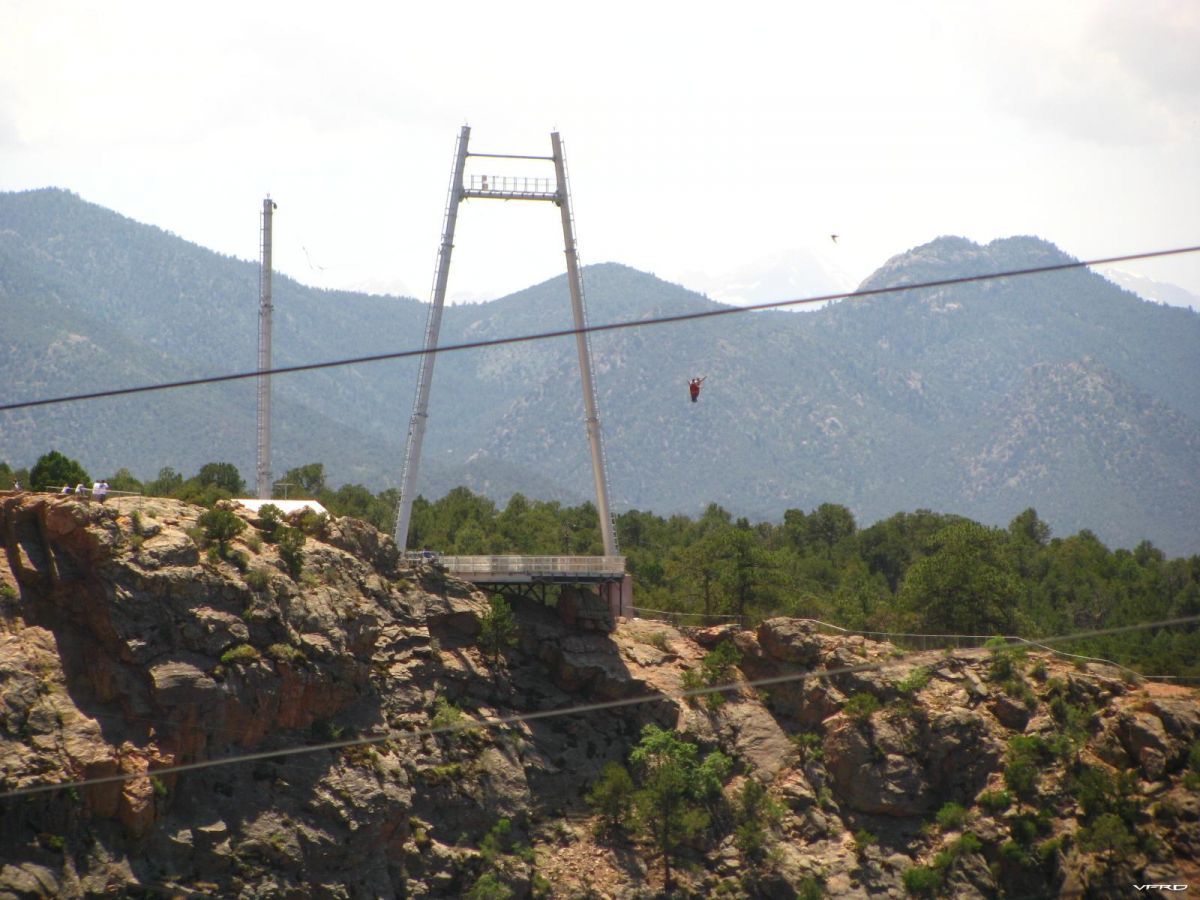 I would never do this! Bungee swing out over the Royal Gorge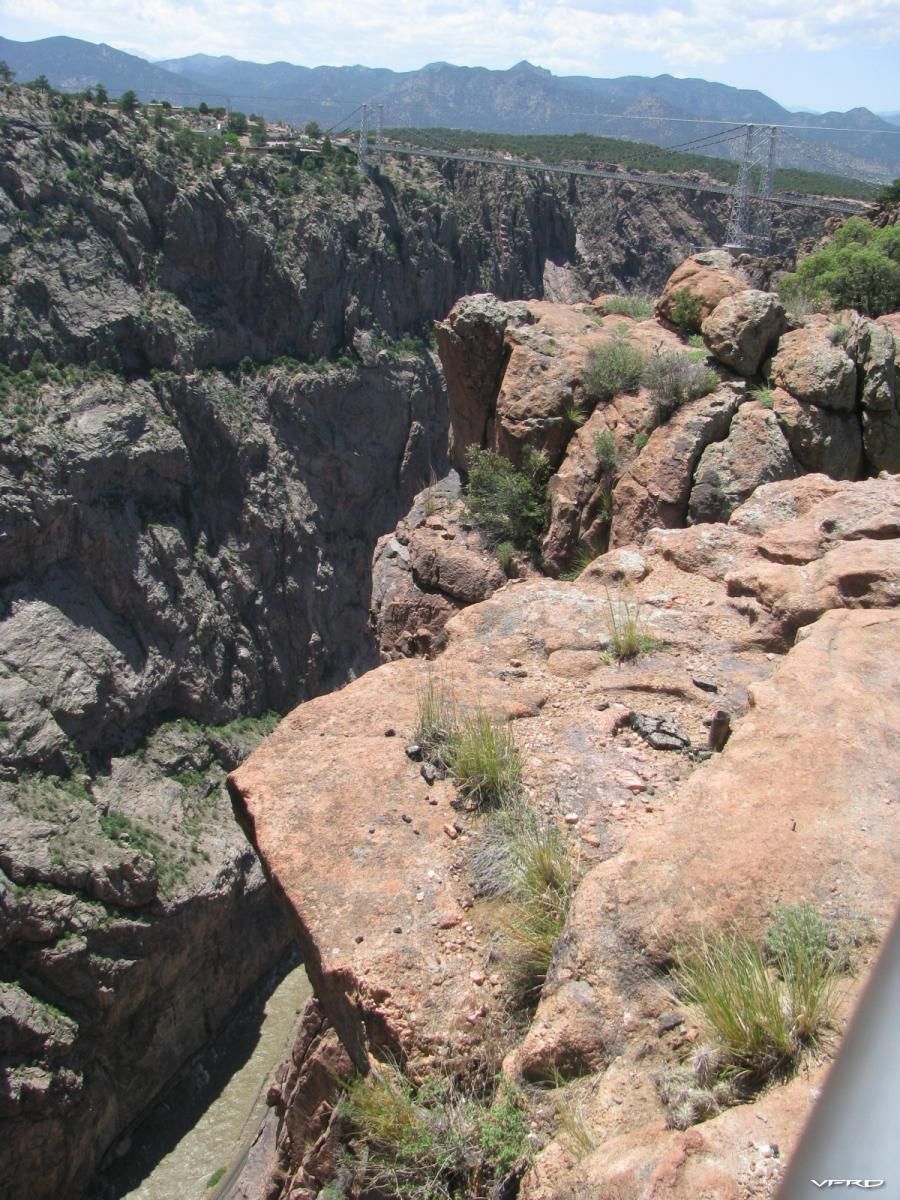 Royal Gorge Bridge as seen from the east trail overlook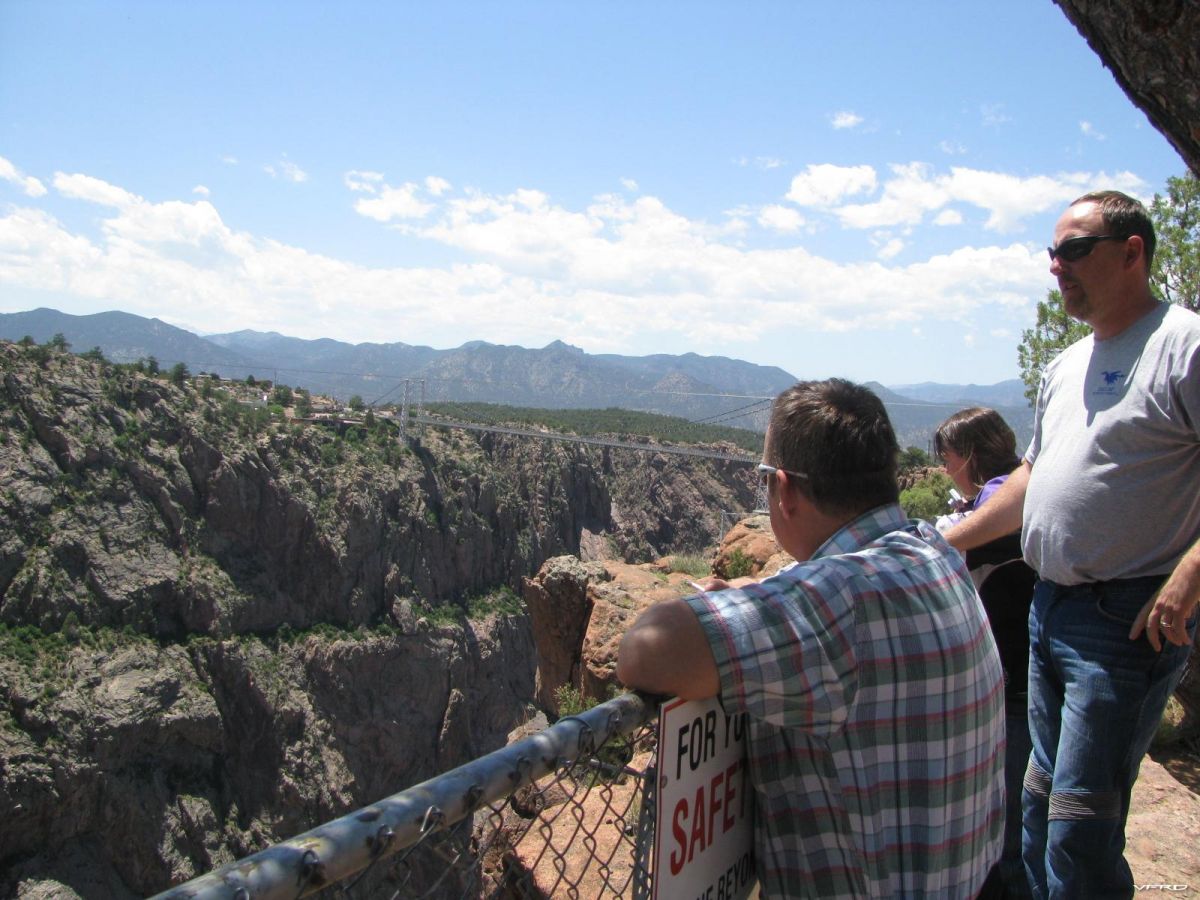 Taking a nice break at the Royal Gorge
I rode them all over tarnation finding every bumpy road I could find and twisty within a 100 miles of Pikes Peak which is basically the route I took them - in a big circle around Pikes Peak. I can only ride about 100 miles on my piggy before it becomes a torture device anyway so it was a good ride 9am to about 4pm with lots of stops and breaks along the way. We saw the biggest moth I have ever seen in the general store at the turn off to High Park Road, did the "don't hit the cows roller coaster road ride" on High Park Road, then over to the tourist trap known as the Royal Gorge but I know all the free places to look at it!
Then I took them up Ridge Road in Canyon City and showed them the Dinosaur foot prints in the shale and of course stopped at the overlook - but I neglected to take pictures! Good day and good riding - great company.