From: HS's Buffalo Roundup In Oklahoma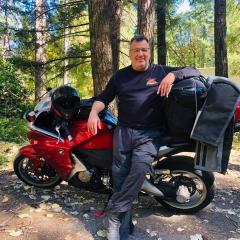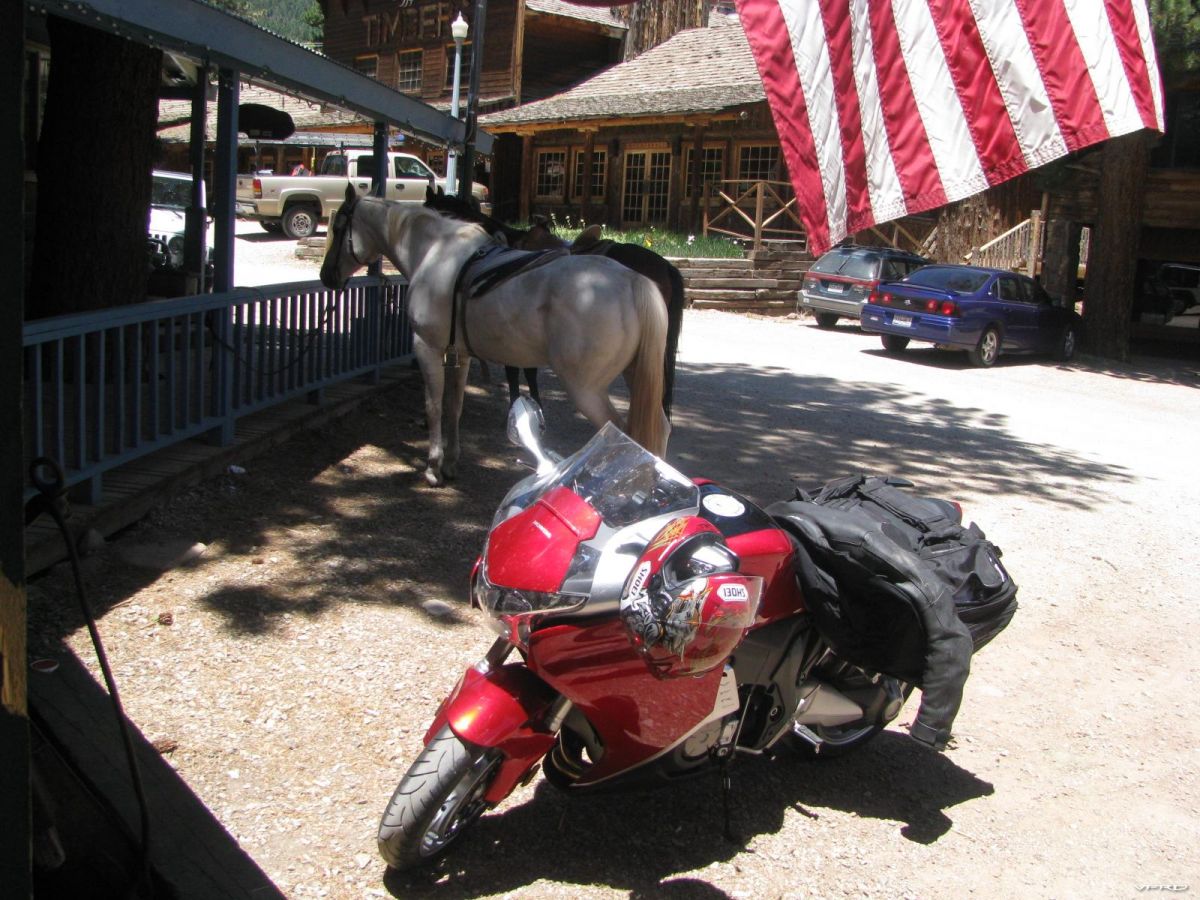 Two Horsepower next to 172 hp Lunch at the Dogbar in Cuchara CO
I just got home about 4pm after riding 300 miles of New Mexico and Southern Colorado on my brand spaking new vfr1200f - I am pooped, 300 miles yesterday of slab and no throttle lock I had one sore right hand by the end of the day! I am so stoked about this bike, its hardly become real to me, its like I am stil riding the old girl sometimes but then I roll on the throttle and its so quiet I cant hear it, but boy I can feel it. Gobs and Gobs of power, its a bit intimidating really. I have been given 75% more power to the wheel and its definitly there. 6th gear roll on passes of cages is nothing for this "Buffalo" I havent named it yet but Buffalo Bill is rolling around in my head - not sure about that one! Buffalo Betty?
I rolled into some back roads near Folsom New Mexico this moring and hit some very bumpy rual roads, it was set way to stiff. I ended up softening the rebound on the forks 6 clicks in the final account, stopping every now and then and clicking off more rebound and then 3/4 turn softer on the shock too. I think I got it just about right. I have yet to get the sag set properly its definitly steering neutral if perhaps a bit slow. She does like to tip over easy but the side to side flick transitions are more effort then the the 5th gen. Its the extra wieght but it is stable in the turns - if not for the Bridgestones, I cant say I like these oem tires. They seem planted but every now and then they get squirrly especially rolling on out of turns in low gear at 5-8k rpm powering out of turns. I havent even come close to the edge yet. I am still learning this bike. Its gonna take a while to get completely comfy it wieght is in a different place the longer wheel base. I suspect it will steer more effortlessly when I get the sag sorted out. No center stand makes that a bit of a chore!
The first thing I noticed is the pegs are higher up, and in a spot that seems to be just right to for makeing my hip injury ache. It goes away after a 1/2 hour or so but its a bit uncomfy I might need to lower the pegs for now, and they seem to stick out farther just in a differnt position then what I am used to. more sporty then the 5th gen or the vtec for rider postion. However the bars are not as far of a reach for me. She does not like ot run below 80mph it seems as I would naturally seem to be rolling over these Colorado meandering turns at that speed without thinking. You know the easy stuff drop it a bit and round the turns all day long. Oh and the seat is WAY comfy, its all day comfy, I did not start to feel the usual butt fatigue till well into 300 miles! Its narrower too so that helps alot, more supportive then my corbin too! Very happy with the stock seat! I did the Bishops castle ride about 10-15mph slower then I run it on the old girl and it felt very good, I was timid with it at first then I got more aggresive as I rolled into the more open hills with less forest where the Deer hide. Plus the wind was gusting again, this damn southern colorado wind is annoying its pushes me over in turns and just destroys my confidence. But I think after a few more rides I will be back at my usual pace through there. Hike it up in the back perhaps and it will steer a bit quicker. Comming down Cucharra Pass I noticed the quirky nature of a shaft drive. Its definitly not as responsive as a chain drive, but darned close. There is a slight, very slight delay at low gear when first rolling on and when the power kicks in I can only describe it as drive line lash and its a bit jerky so I have to be very smooth on the throttle when In lower gear 1st and 2nd gear are the most noticeable, but 2-6 is much smoother. I am sure its somthing you will have to manage to learn to ride. For me I slowed down in the tight stuff more then usual not used to the tires, or the shaft drive or the different powerband. Oh yes I am glad it has a gear indicator cause it reves out power at a lower rpm so what feels to me like 6th gear is actually 5th or 4th. I has the same thumpy vibration as the older vfr but its at a different harmonic - what I am trying to say is I am used to the vibes of the 5th gen in 6th gear crusing being up into 6-7k rpm at 80mph in 6th gear. The 1200 feels the same in 5th and 4th gear but at 6th gear its cruises 80mph at 4-5k rpm so its just a bit less revy in top gear!
I think the fly by wire averages out sudden imputs, it will take off if you whack the trottle but it will be smooth and not like the older bikes, where it will reve out very fast, this one just builds more power with less revs so it seems like your not going as fast by the vibrations but the speedo is indicating quite the opposite your hauling with much less twist of the wrist!~ I cant explain it, it seems tame when you whack it but its doing 100mph without feeling like 100mph! The vfr time continum has changed and warped out a bit on this beast. I hope to become much smoother with throttle inputs in the twisties and be more confident in the turns as I learn this bike, towards the end of the day I was feeling like my old self again if not a bit wiser to the bike!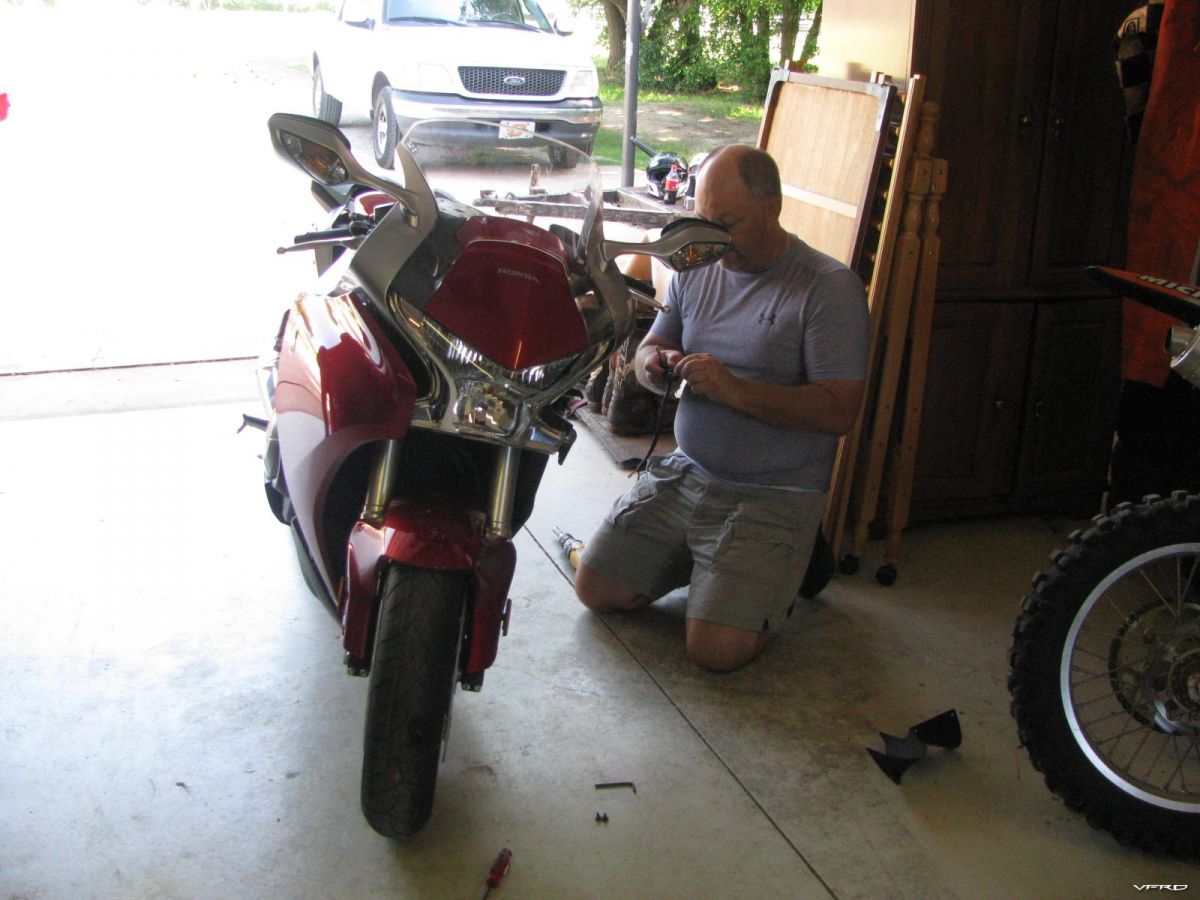 First MOD! Drilling a hole to install a Powerlet socket to Power my GPS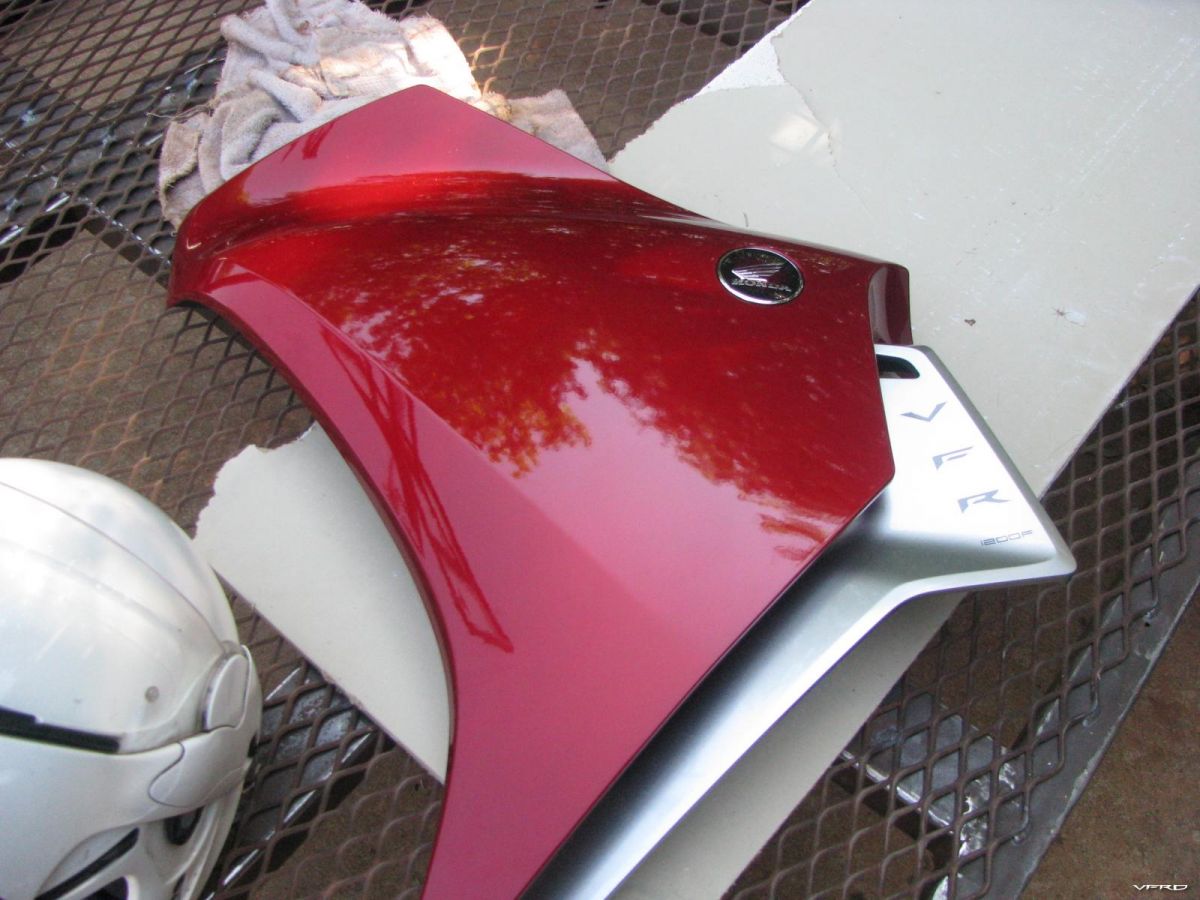 Looks like a fish gill it slides right off the front of the bike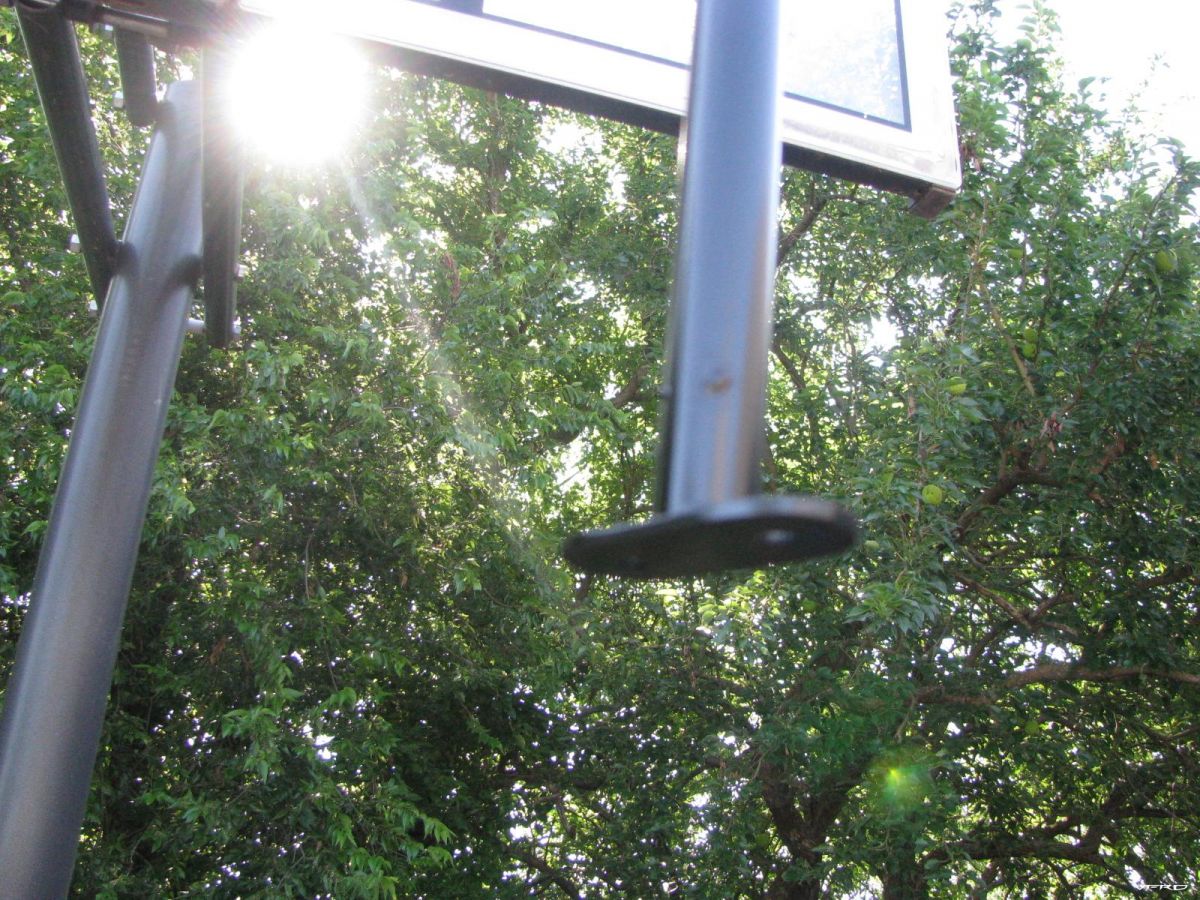 Gswanson - Fabricator GPS vfr1200 stem mount cut - welded - drilled - deburred - painted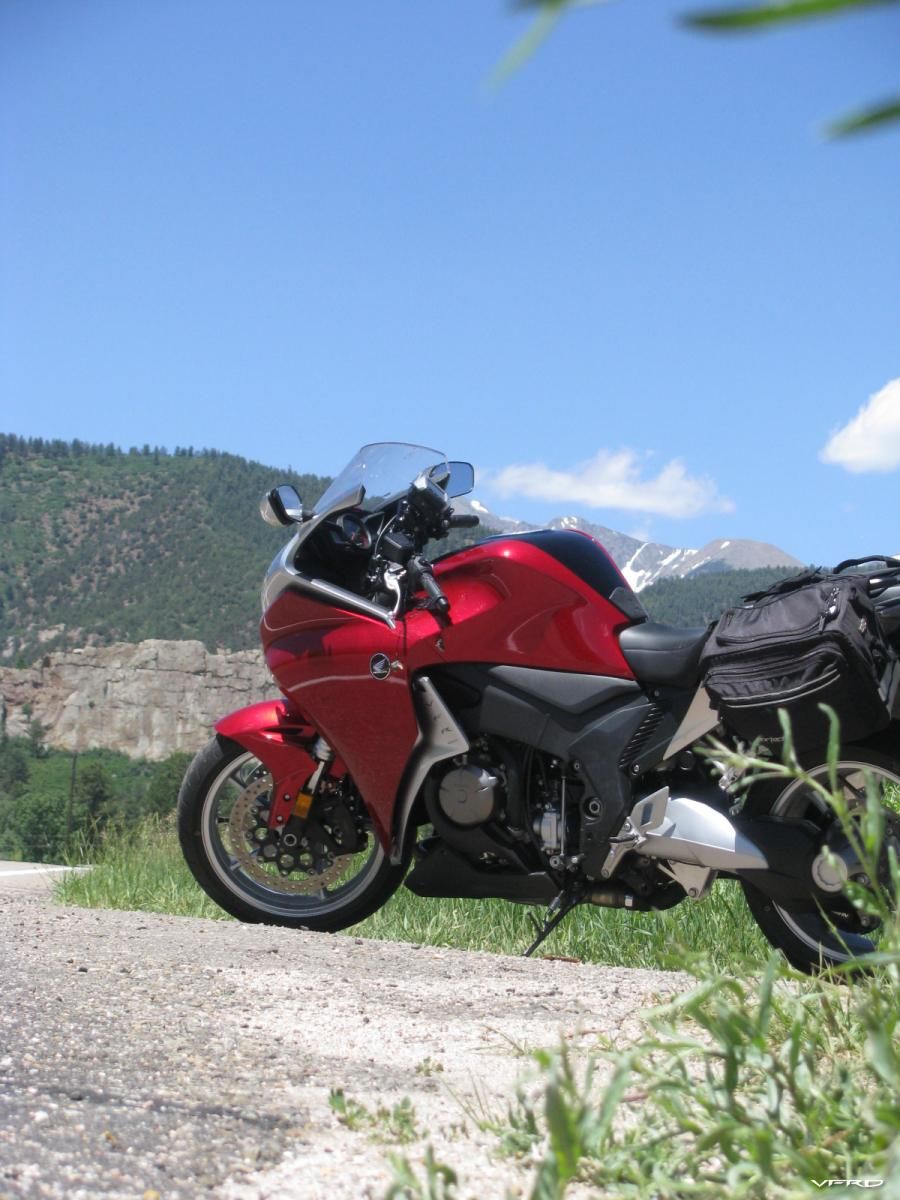 Stonewall Colorado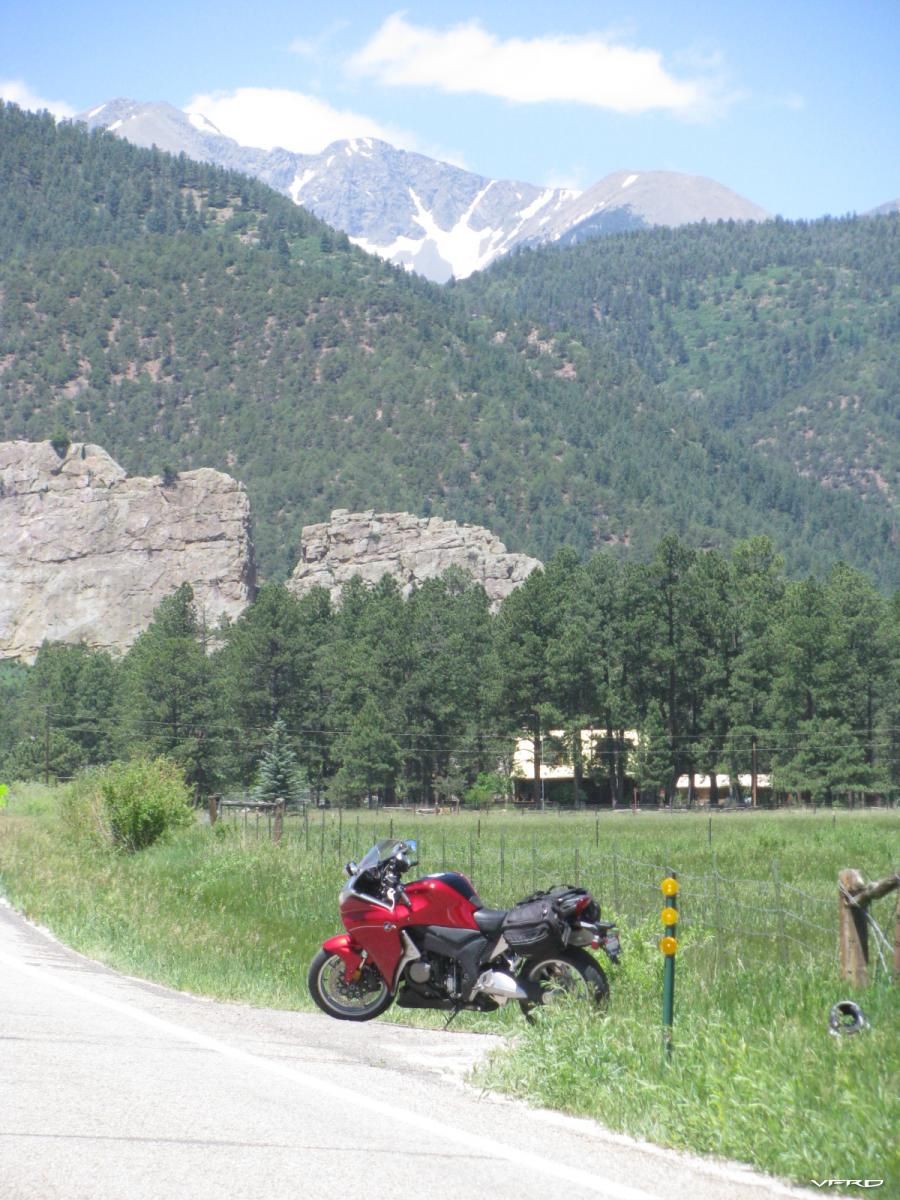 Stonewall Sangre De Christo mountains in the background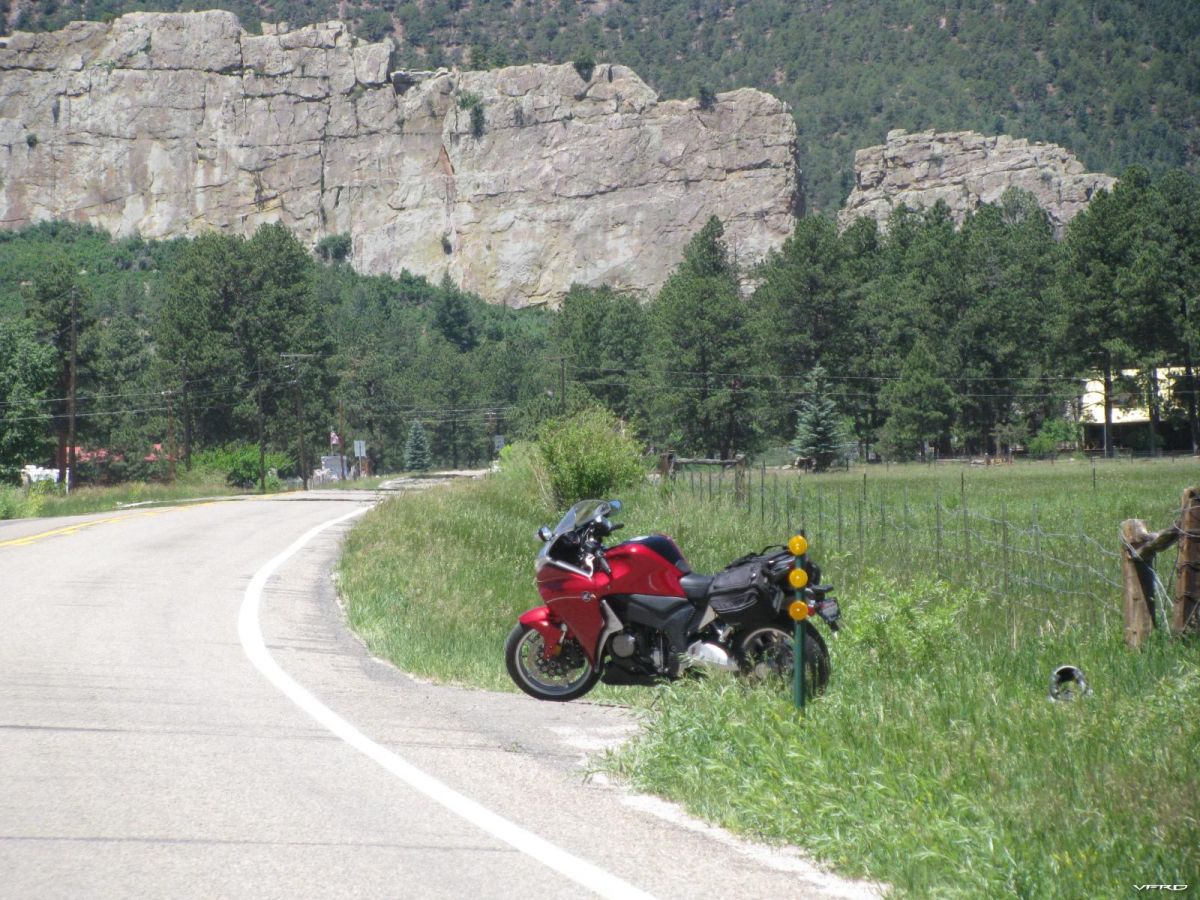 Stonewall
Source: HS's Buffalo Roundup In Oklahoma