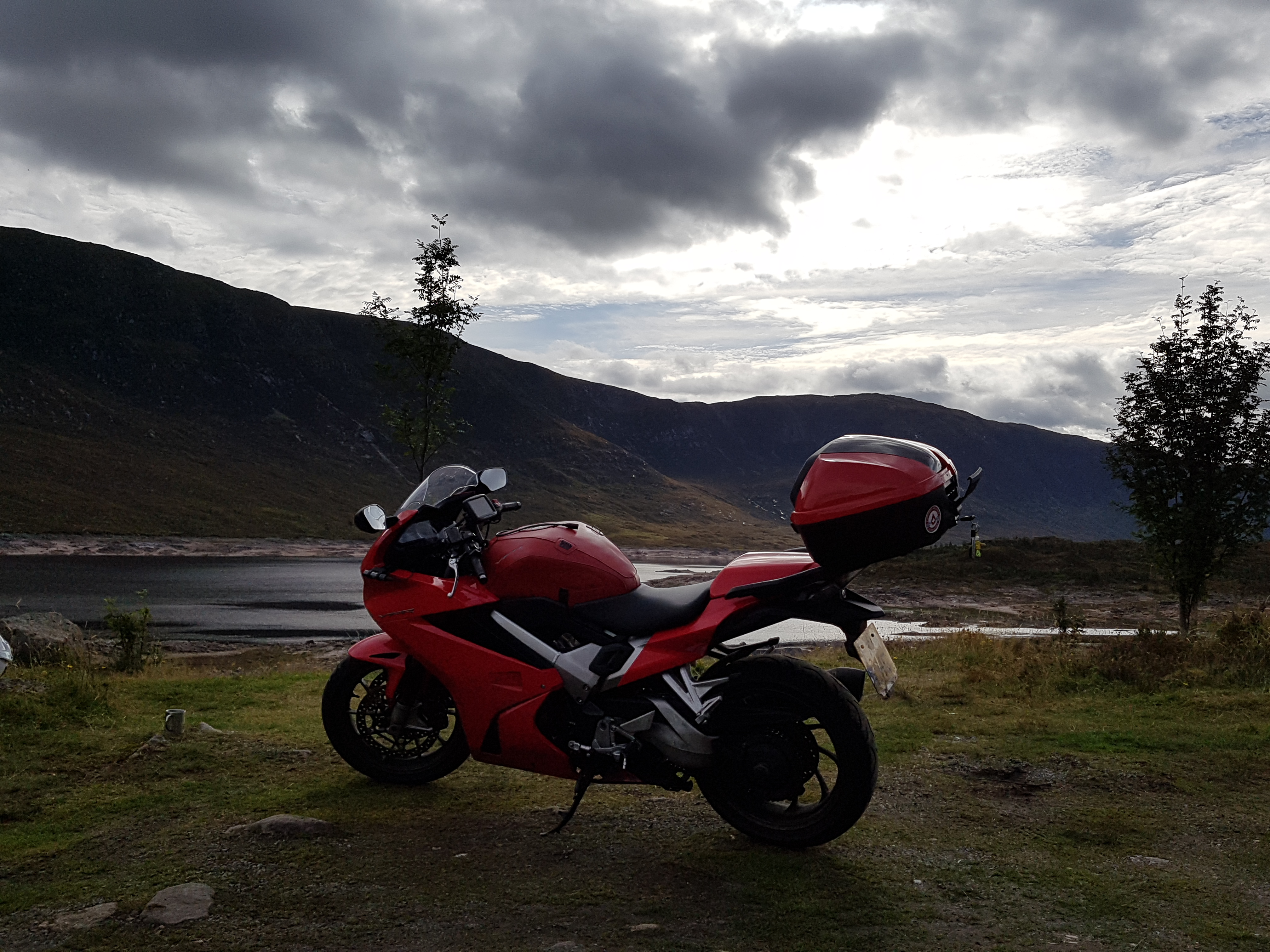 Content count

1029

Joined

Last visited

Days Won

3
That's as closed as they get. No need to worry.

Info either in a post on here or on the other forum

There is a difference between a nice sounding exhaust and a just plain noisy one. Most folk just go for the noise. Where I live it's a regular weekend costal stop for bikers. Some bikes you can hear over half a mile away coming towards you. This in my book is not acceptable. What does make the difference, is a small downhill left right just before my house. All the noisy straight line boys back off, where as the decent bikers can keep it lit so you can appreciate the noise as opposed to popping and banging on a closed throttle. Personally I'd go for stealth all the time. Clocking up between 300 and 500 miles a week last thing I want is something that will draw attention to me. Re race cans. How many of these aftermarket race exhausts do you ACTUALLY see on a grid?

Check this out then https://www.ebay.co.uk/itm/Honda-VFR800FA-New-Bike-in-classic-Rothams-Race-colours/253418593395?ssPageName=STRK%3AMEBIDX%3AIT&_trksid=p2060353.m1438.l2649

You need the key number. Mine has 3 numbers. A locksmith may be able to cut a key if you take him the lock tumbler. New keys will need to be coded. Contact Honda they may be able to help.

They were trying to flog that at a dealers for months if not longer a few years ago.

As far as I was aware lithium batteries needed a special charger. Optimate do do a lithium option. https://www.infinitymotorcycles.com/product/optimate-lithium-battery-charger-08a?gclid=EAIaIQobChMIxoz-yJ6f3QIVzed3Ch2NHwlDEAQYAiABEgJXzfD_BwE

Oem top box 45 l is grand bit of kit.

Good grief the complete touring package is less than that. Panniers over here are £705 about 1200 $aus. https://www.honda.co.uk/motorcycles/my-bike/accessory-brochures/_jcr_content/par1/textcolumnwithimagem_12/textColumn/richtextdownload_dab/file.res/HUK MC_HGA_VFR800F_AW_web_0418.pdf

Nothing to adjust apart from the lever height, it works out of the box( or should do) . There is a fault finder on the back page of installation instructions. If you don't have them you can download them from powersports Honda. Yes slow shifting may cause a missed gear.

I would put it down to operator errors. you need to really be accelerating when using it.

the panniers fit as far as im aware the heatshield may needed altered slightly. If your after a 45l top box Nelix on the 8th gen page has one and its carrier for sale.

Are you sure its not condensation? Haven't noticed anything on mine.