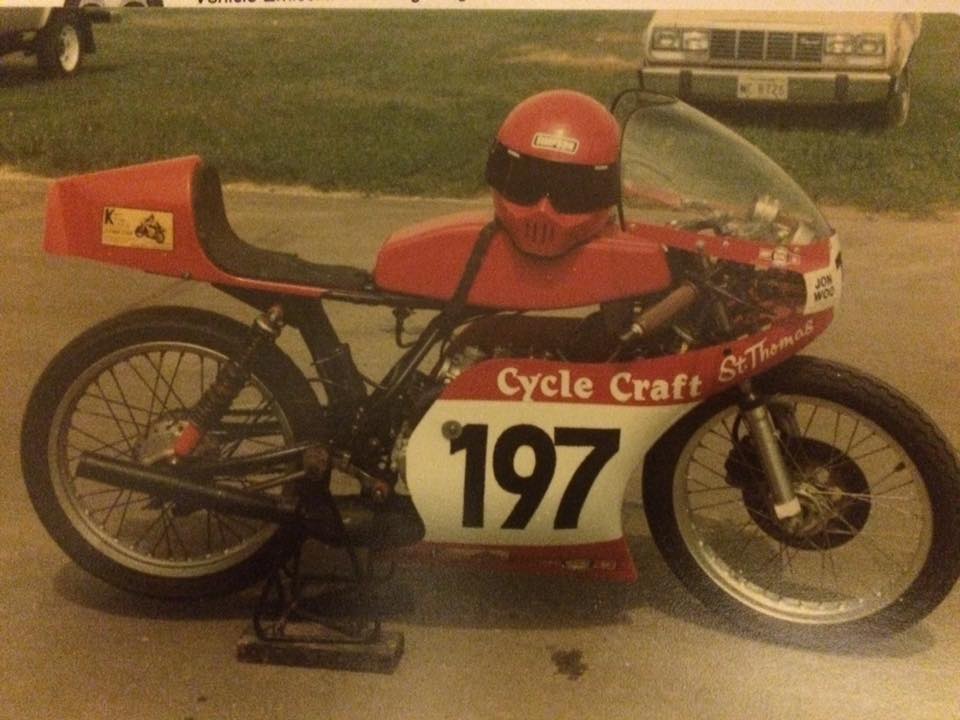 gmtech94
Member Contributer
Content Count

348

Joined

Last visited

Days Won

4
Community Reputation
92
Great
About gmtech94

Rank

ex racer


Birthday

08/02/1956
Profile Information
Location
In My Garage:

2 6th various older race bikes and some 2 strokers to ride along the lovely nort shore of Lake Erie
Recent Profile Visitors
The recent visitors block is disabled and is not being shown to other users.
I now have both the St and a FJR ,both are heavier then a VFR but for long distance they are a bit more comfortable or I am getting more mature (old). My ST has race tech suspension and is very good ,FJR is newer and has great suspension as well . Motor on the FJR is a monster after reflash and a fun bike to be a hooligan on .I still enjoy the VFR and like the weight of it better then the other 2 . Heat on the ST is mostly tuning and keeping the thermostat working correctly , like the VFR they stick partly open and usually this gives them more heat coming off the engine area .

I found the cheapest thing in the Harley shops was their polish ,works like Plexus and about $8 a can smells good and keeps the rain blowing off.

Thanks Mello , How could I get one of these .?

I am going to order the Roadster Cycle fix . I have had a few of these bikes 5th and 6th gens and never had this problem but none with all led lights . That seems to be a problem . I have some heated grips to install but I am concerned that the original stator on this bike was really cooked after 8000 kms . I have gone over all the connections as there are no body parts on this bike so everything is in the open . Deoxit and make sure all is clean with a Qtip . Vfrness was installed before I got the bike . Voltage is stable but those wires sure get toasty about 140 degrees according to my therm

Yes original Honda ones . I have 4 of them plus the original one , all produce a lot of heat on those 3 yellow wires .

I have several new OEM regulators and with the border shut down trying to get a moffset one might be difficult . All the brand new regulators have the same effect .

I have VFR madness 's bike and putting it back together after a few years . Replaced stator as it failed the drill with new oem one . New regulator and super clean connections ,bike has VFRness on it already . After reassembly the yellow stator wires get really hot . Voltage at rest 12.7 , idle 14.6 and at % k 14.8 volts . Unhook Vfrness and voltage goes up to 15.1 at idle and 5 k . It is a 2005 and only has 8000 kms on it ,stored inside most of its life and a new battery . I changed out the battery from my St1300 and have the same situation . Closed up crimps to see if the heat would go down

Fred and Lisa are awesome people I wish everyone a great trip and safe riding .

2

I alsao have a room booked but cannot attend this event so if anyone needs a room at the rocket please let me know otherwise I will cancel it .

I will also need to bail out of this event as my mom is in hospital and I need to stay around this part of the world for the summer and longer i hope .I have a room booked and if someone needs it please send me a pm so I can change it to your name .

1

Hi gmtech94, Thank you for your donation of $50.00. We look forward to improving the forums with your donation. Thanks VFRDiscussion

Booked as of now .Really looking to get out and ride !

1

I am ready to go to either place .Let's ride .