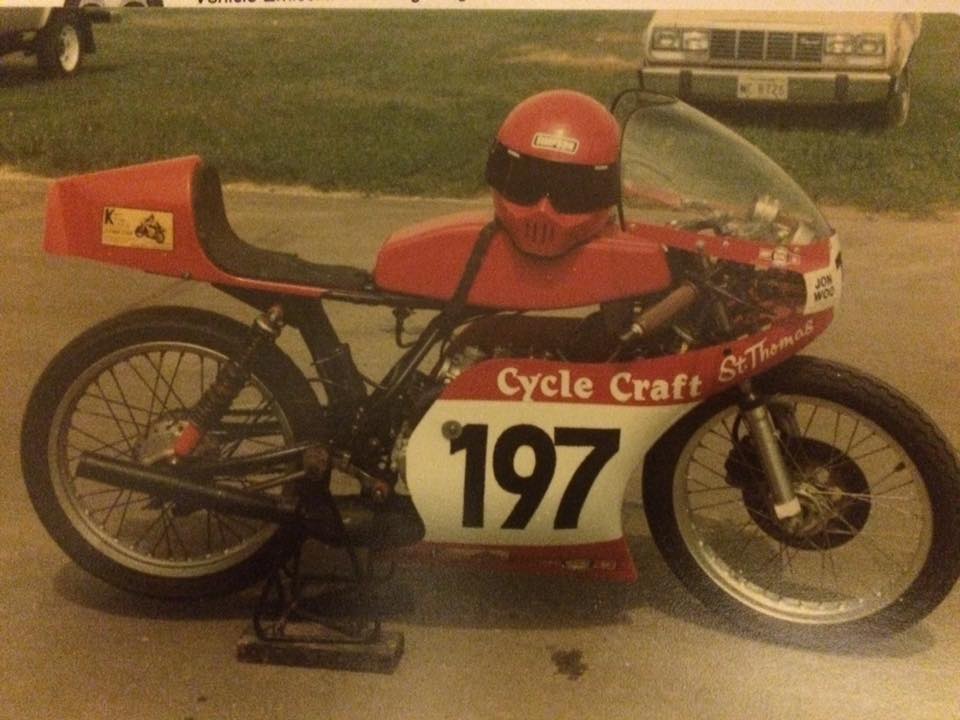 gmtech94
Member Contributer
Posts

356

Joined

Last visited

Days Won

4
About gmtech94

Profile Information
Location
In My Garage:

2 6th various older race bikes and some 2 strokers to ride along the lovely nort shore of Lake Erie
Recent Profile Visitors
The recent visitors block is disabled and is not being shown to other users.
gmtech94's Achievements
Contributor (5/14)
Rare
Recent Badges
Didit a pleasure to have you as a friend . Sumsum's were such a great experience and a lot of fun . I wish you all the best and hope you still have my email as I want to come for a visit . You are at a time to enjoy life and embrace a new adventure . Take care my friend and hopefully we can meet up again .

A very close match to that silver is Dodge trucks P7 code or P3 depending on the year . I have done a few parts and it is a very close match ,just always seems a little brighter because of new vs old colour . I hope this helps .

Use some baby powder to sprinkle on it . It will show where the leak is quickly as it sticks to the oil spot . Maybe clean it off first and run for a few minutes . Easy to clean off after .

I bought this about 2 years ago and have now finally got around to getting it ready for safety and a summer ahead .

4

Hi gmtech94, Thank you for your donation of 25.00 USD. We look forward to improving the forums with your donation. Thanks VFRDiscussion

Thanks Mello , How could I get one of these .?

I am going to order the Roadster Cycle fix . I have had a few of these bikes 5th and 6th gens and never had this problem but none with all led lights . That seems to be a problem . I have some heated grips to install but I am concerned that the original stator on this bike was really cooked after 8000 kms . I have gone over all the connections as there are no body parts on this bike so everything is in the open . Deoxit and make sure all is clean with a Qtip . Vfrness was installed before I got the bike . Voltage is stable but those wires sure get toasty about 140 degrees according to my thermal gun . While I am waiting for parts I will hook up my heated grips to see if that make a difference . Stay tuned . Thanks to all for your help and advice .

Yes original Honda ones . I have 4 of them plus the original one , all produce a lot of heat on those 3 yellow wires .

I have several new OEM regulators and with the border shut down trying to get a moffset one might be difficult . All the brand new regulators have the same effect .

I have VFR madness 's bike and putting it back together after a few years . Replaced stator as it failed the drill with new oem one . New regulator and super clean connections ,bike has VFRness on it already . After reassembly the yellow stator wires get really hot . Voltage at rest 12.7 , idle 14.6 and at % k 14.8 volts . Unhook Vfrness and voltage goes up to 15.1 at idle and 5 k . It is a 2005 and only has 8000 kms on it ,stored inside most of its life and a new battery . I changed out the battery from my St1300 and have the same situation . Closed up crimps to see if the heat would go down ,no change . Not sure if it is important but all the lights on this bike have been swapped out for Led's .Kinda stumped on what to do next ,any suggestions ?

Fred and Lisa are awesome people I wish everyone a great trip and safe riding .

2

I alsao have a room booked but cannot attend this event so if anyone needs a room at the rocket please let me know otherwise I will cancel it .