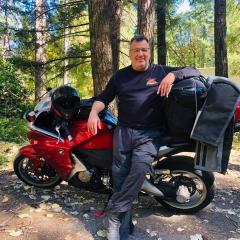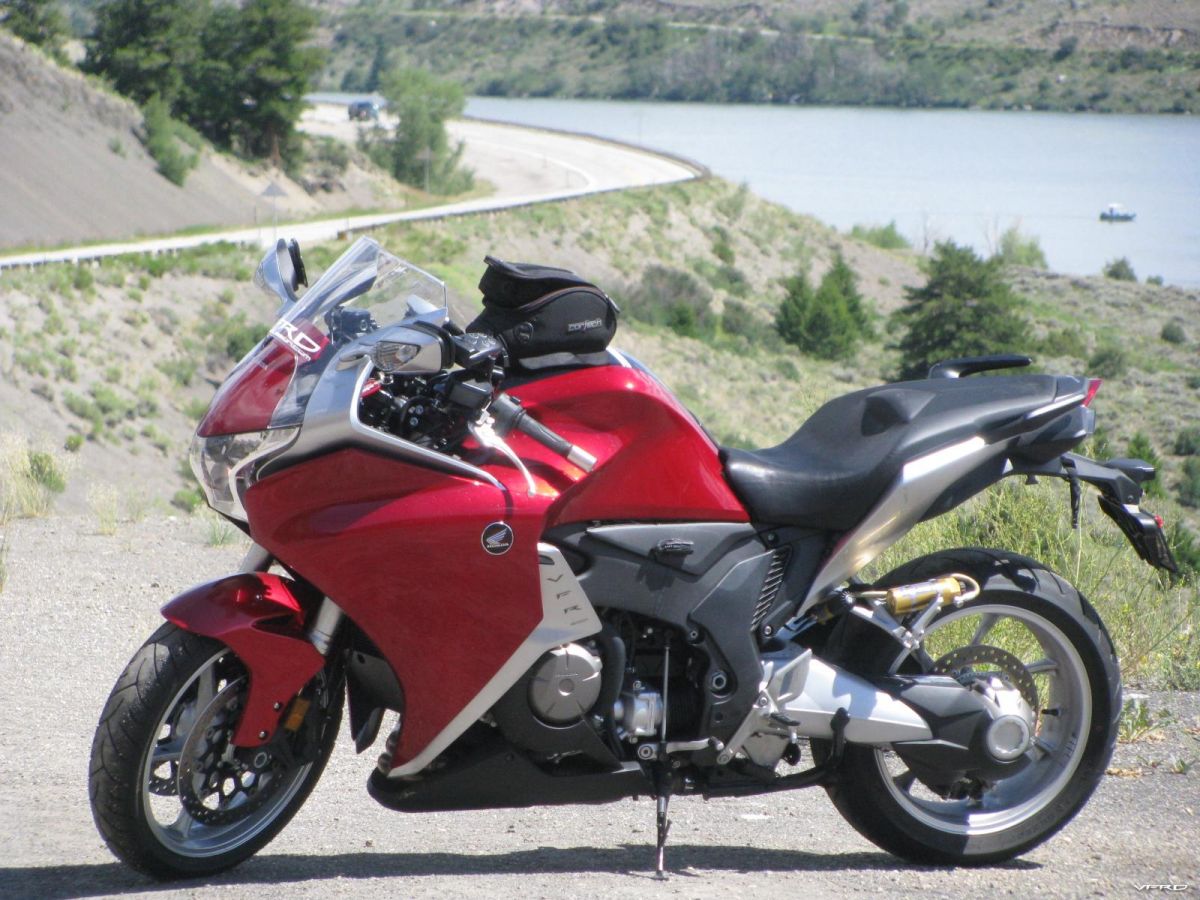 Veefalo on hwy 9
I needed a much deserved ride Monday, and solo so no deciding, or waiting, or compromising just how I wanted to ride. I wanted to just go and go and go all day. So I got up, put on my leathers and headed for this secret road my friend Sfarson took the fast group on during the summer summit. I suppose its no longer a secret but in fact a part of the vfrd lore now that its been an official "summer summit route" but I don't care its a Colorado Paved road I haven't ridden yet so I needed to remedy that.
I set the radar detector to highway and turned up the volume, added some new mp3 tracks of Sarah McLachlan newest album and turned it down for background music. I love the zumo its so nice to have a listen to music while you track your routes. I got about have way through the album after the first hour and thought well shes put out better music before this! Well it also took a good hour to get past all the usual hwy 24 traffic too, my route would take me up Hoosier Pass, into Breckenridge - past Dillion where the summer summit was and over to Kremmling. I would gas up there a second time since my first fill up along Ute Pass. I was trying a couple of new things this ride, new bike, new HD contour camera, new soft daily contacts, and newly fixed seat!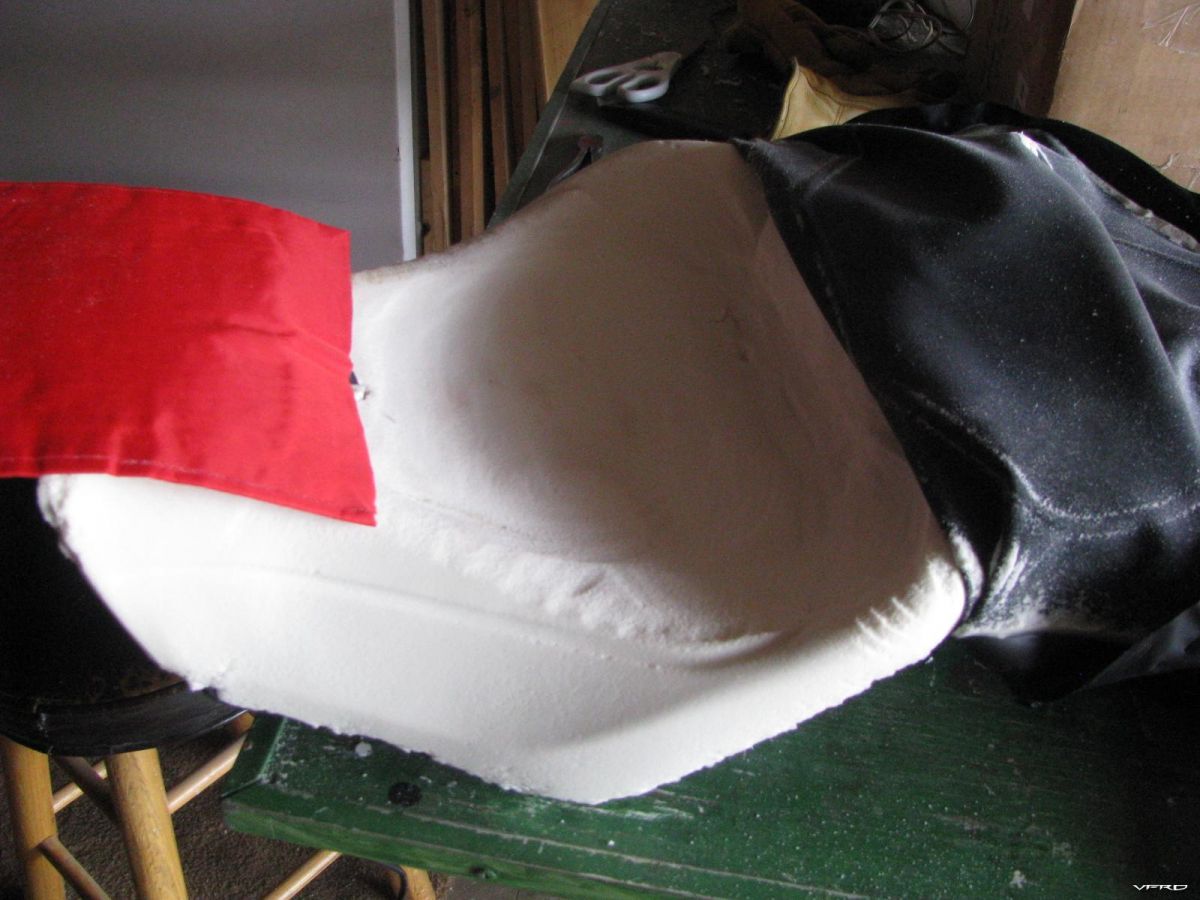 Fix for my sore butt scoop out a bucket
I haven't been too happy with the seat as of late since its pinching off blood flow to my legs and I am getting sore after 100 miles now, so I took a sander to it and scooped out some foam to make a more bucket like shape out of it, then stapled the vinyl seat cover back on. This was the test run to see if I can hack it all the way to Oregon next month, it don't look so pretty anymore but I am happy to say it feels better.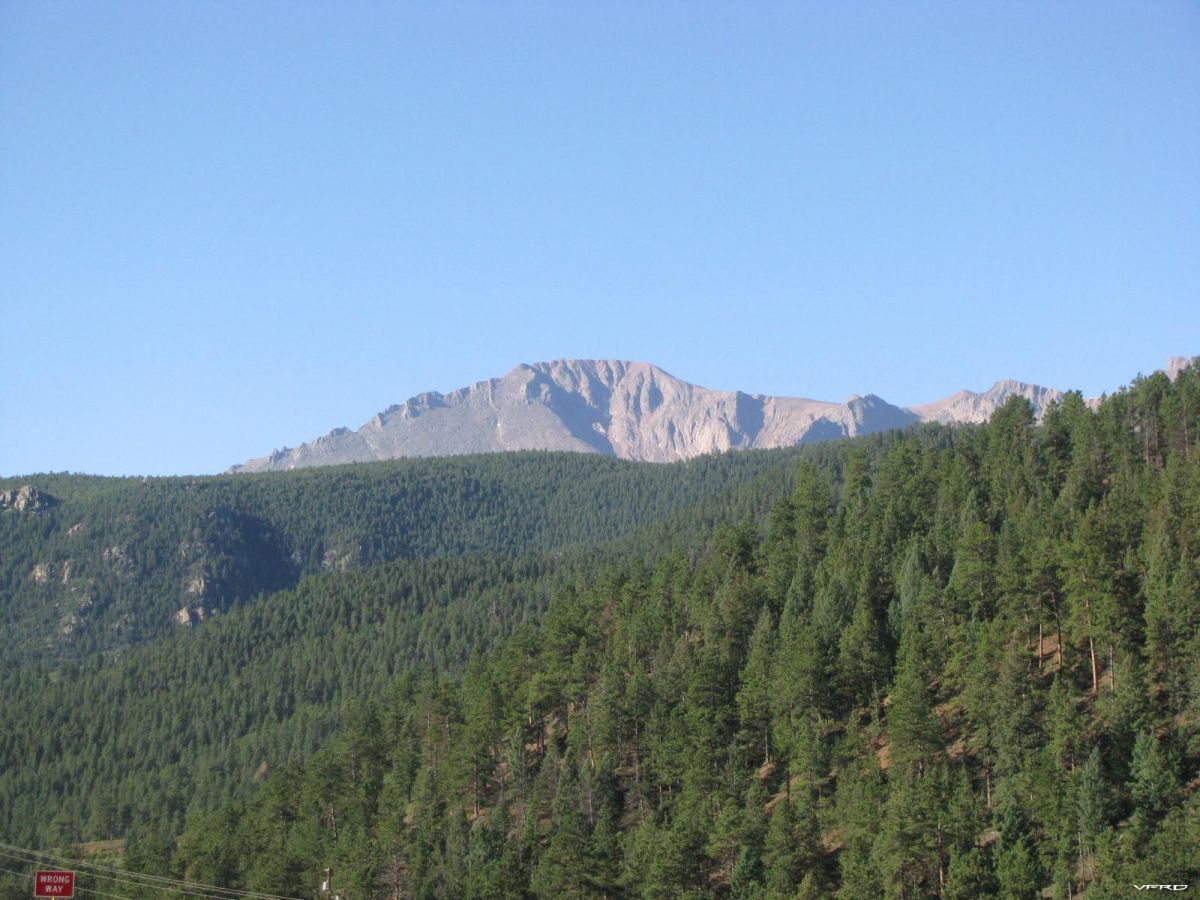 Pikes Peak from the gas station on Ute Pass
I gassed up like I mentioned at the Kum and Go station in Kremmling and there were all kinds of bikes out, mostly HD cruisers but a few Beemers too the Veefalo turned a few heads, you can tell who the motorcyclists are! They do double takes when they see it. My recently installed headlight modulator might contribute to that as well. My contact fell out so I stopped into a restaurant called the Moose Lodge to get it back in and felt like I needed to sit down and patronize the place for using their bathroom. I ordered the cheapest thing on the menu since well I am pretty much broke at the moment with only $30 bucks in my pocket, so the special said Grilled cheese - Tortilla soup - Desert $5! Yea that sounds about right! The whole thing was cheap and good very good, cant go wrong with grilled cheese! The soup was good too, and the apple pie hit the spot. Two sisters worked the place like a well oiled machine, one would pick up where the other left off and they teamed up on the lunch crowd like a couple of seasoned pros. It was definitely a local hangout and well that suits me since I cant stand yuppie tourist traps! Good price, good food, great service and well what more could you ask for? Pretty too they were both very pretty!
So I strapped my new HD camera too my helmet and rode up Gore Pass a couple of times, up and down and of course first time I had the camera pointed too low. So I wont add that to the video stock, this thing makes quick time HD mov files, so I had to figure out how to edit those, so I used the Sony Vegas software I bought a few months back and it worked great. I have to figure out how to upload them here but in the mean time - above is the best one of the day hosted by vimeo. No its not the secret road ~ It was shot late in the day about 3/4 of the way home of my 500 mile ride, I like it best cause it was great hardly any traffic at all and the cars I did have to pass were all lined up in the passing zones with no oncoming traffic it was so nice! I got lucky on that run.
http://www.vfrdiscussion.com/forum/videos/491/bearcreek.mp4
Back to the story, I found this road 21mile road its called at Oak Creek Colorado and it heads north west from there up and over a mountain in a nice tight windy road up and down a few mountains, I can see why Steve was reluctant to share it, its sweet! Then it head into more open rolling hills where its like a race track, long straits and sharp to tight sweepers, you can definitely get in trouble speeding on that thing! It took a good half and hour to do it since I stopped to film some of it, and messed that up too. Had it on but did not set it to record properly, This thing needs some getting used too.
I soon was on hwy 40 and in Steamboat Springs, the furthest away from home I would get on this ride, and pace up Rabbit Ears Pass at 80mph cruising speeds, the veefalo she likes sweepers but these are bit too easy to really be fun with all the traffic, coming down off the pass I chased a sporty Audi 2 seater and the driver made like he wanted to go! So I followed him, hes radar detector kept setting mine off so I was a bit paranoid at first about the radar blips, so I turned it down for the duration. Darned cheap RDetectors set mine off! Anyway he held me off for a good 5 miles and I had fun, till he got behind a row of cars and so I passed the whole bunch at a clip, he did not follow. Back in Kremmling I headed again down hwy 9 to Dillion, where I rode past this l lake I have seen a good number of times, Green mountain reservoir. Its very pretty and I have always thought I should stop and take a picture so I did!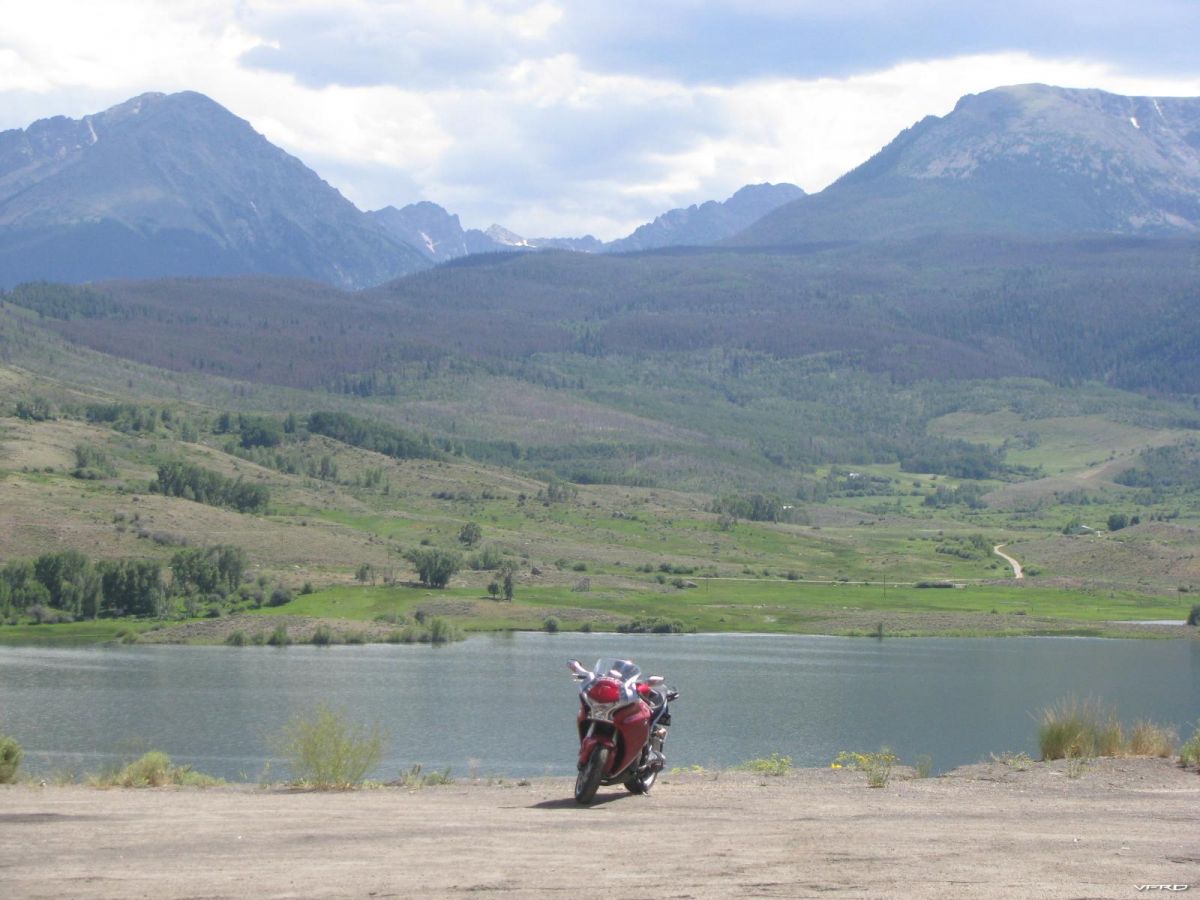 Green Mountain Reservoir

Green Mountain Reservoir panoramic
I did not stop much this trip for pictures, these are about it for pics, but I took all sorts of video. I did one going up and over Loveland pass I will upload next, vimeo only allows one hd upload a week for my account unless I upgrade, that will be next. I ended up catching a pickup truck on the way up and most of the way down the driver was going rather quick, too quick for me to make a safe pass on the top curves, not enough room or long enough sight line for me to attempt it. After watching him go completely over to the oncoming lane passing him would be on the top of my list, no talent driver - doing stupid stuff crossing the double yellow cause he was over cooking the turns not too skilled!
I did get past him though! HEH
http://www.vfrdiscussion.com/forum/videos/491/lovelandpass.mp4
500 miles and some good turns along the way - here is the map