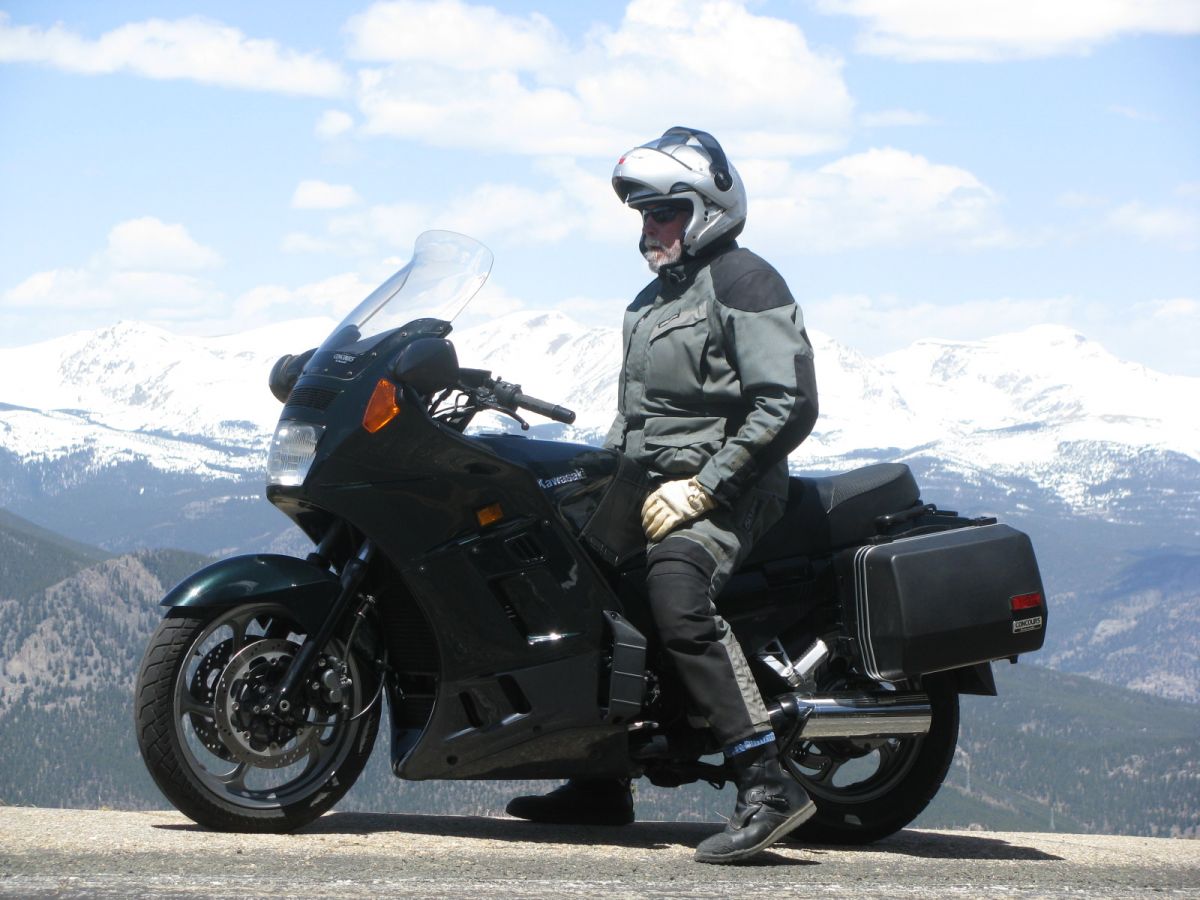 Jack on his 98 Connie
So last Monday I was out riding my Cannondale road bike with the intent of getting in a few miles to improve my fitness, and well it being May in Colorado there was was a May shower however it was was white and it was COLD! I had already done 20 miles and needed to get out of the snow, so I petaled the mile or so up Tejon and opened the door to Bristol Brewery the local Colorado springs brew pub - I love craft brewers and love Bristol cause its my home town brewery.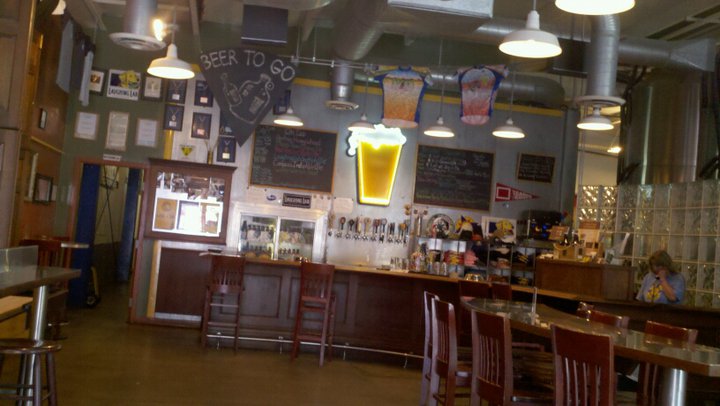 Bristol Brewery
So I went in and found the place empty nobody there, not even the bar keep who was helping with some bottling, so I just sit at the counter and try to catch my breath take off my backpack and gear and in walks this older fella with a southern accent and he sits right next to me and starts talking. We get to sipping on a nice pils they just released and out comes the word motorcycle and it was over! I liked this guy - his name was Jack and what was supposed to be a short get out of the snow shower detour turned into a 2 hour discussion on motorcycles and what not, then we started seeing the place fill up and soon it was packed, US army personnel picking up kegs, and they were selling growers strait out of the box! We got to looking and decided that these Bristol growlers just did not look too distinctive at all, not after seeing a fella come in with this fancy nice grower from the Tommy Knockers complete with pewter handle and ceramic lid! We asked the guy where he got it and soon Jack hatched a plan to combine our love of motorcycles with our desire to get one of those fancy Growers. A few phone calls later and I had my old buddy Reddog and his wife in on the idea too! Well at least the ride part!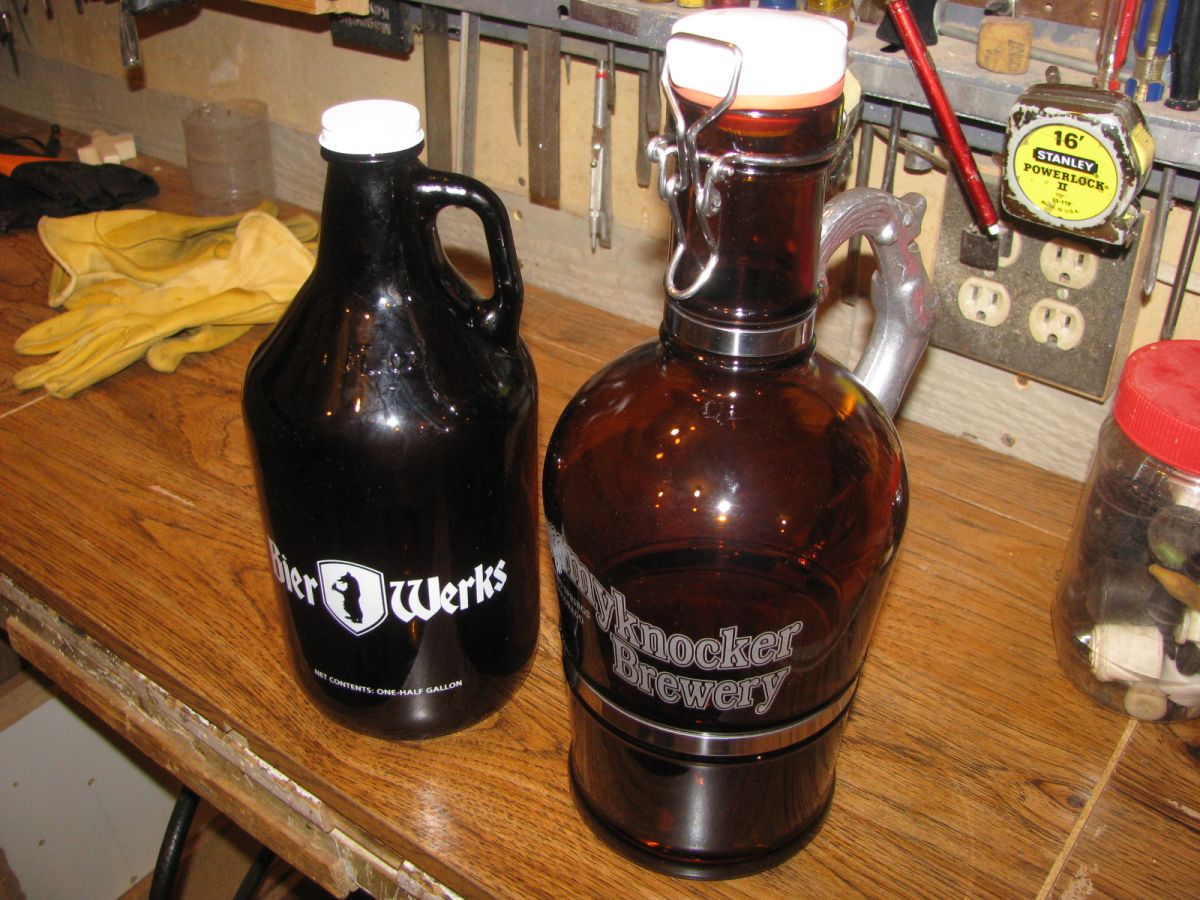 Yup my growler situation needed an upgrade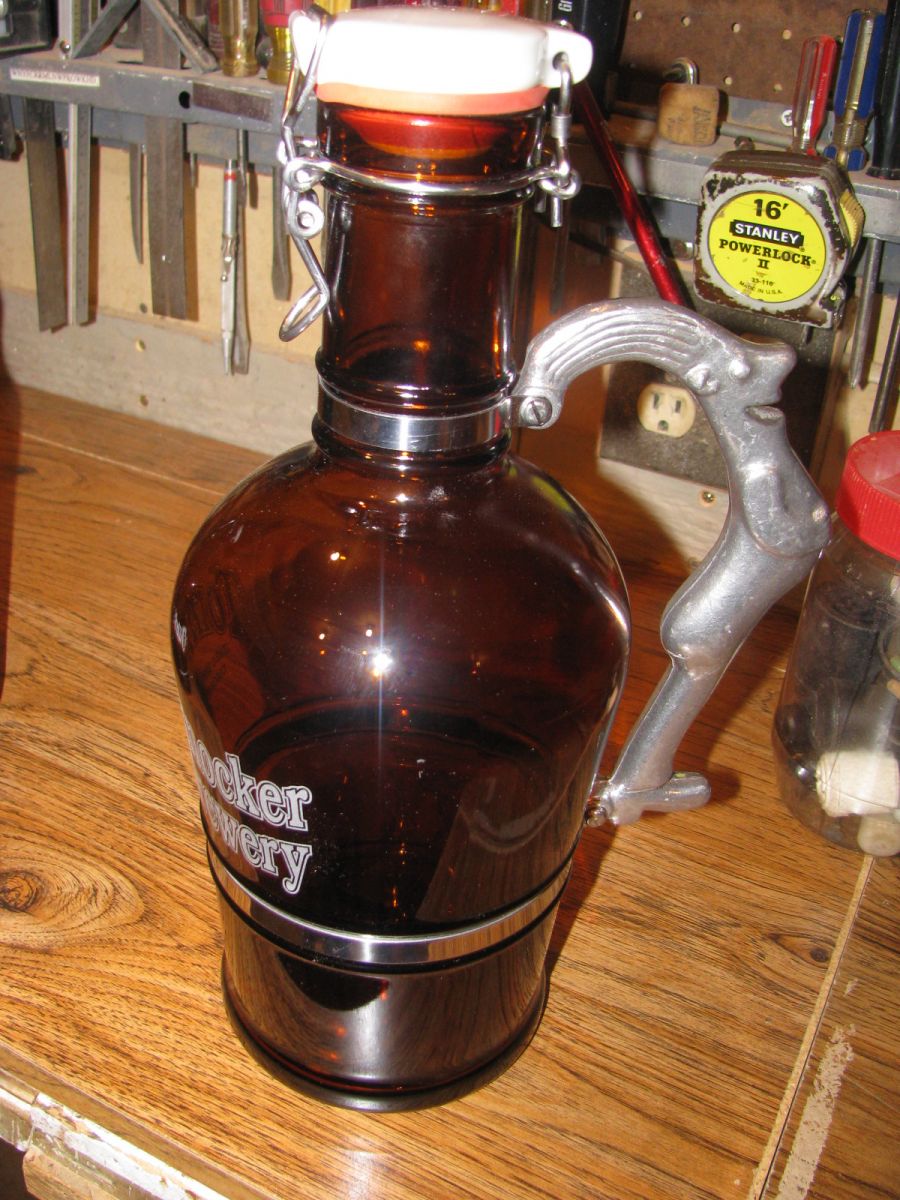 Tommy Knockers Growler imported from Germany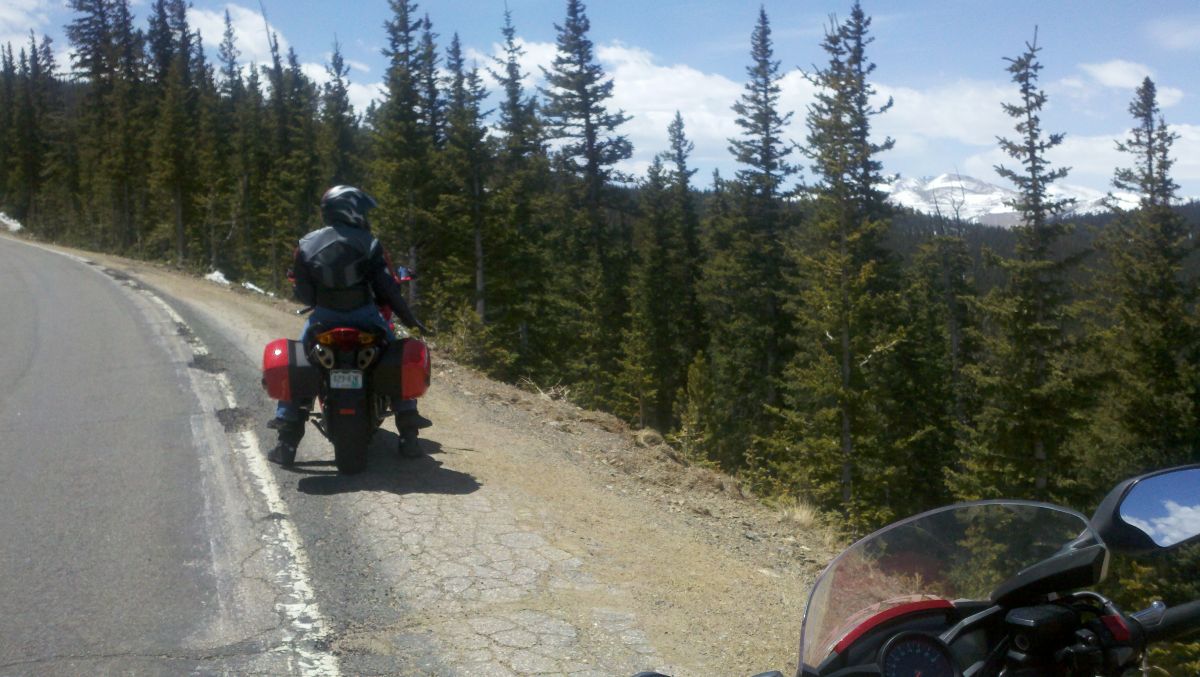 Bill and Analise 2 up Reddog on the forum - stopped on Squaw Pass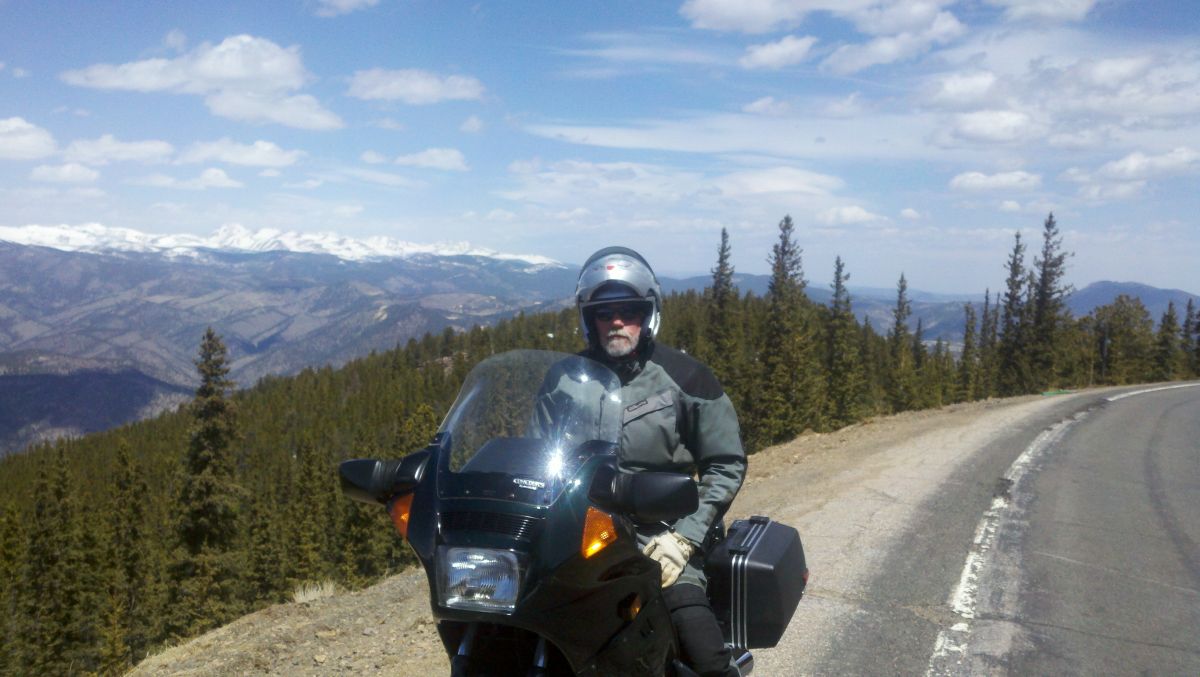 Mr Jack McDaniels on his new to him 98 Connie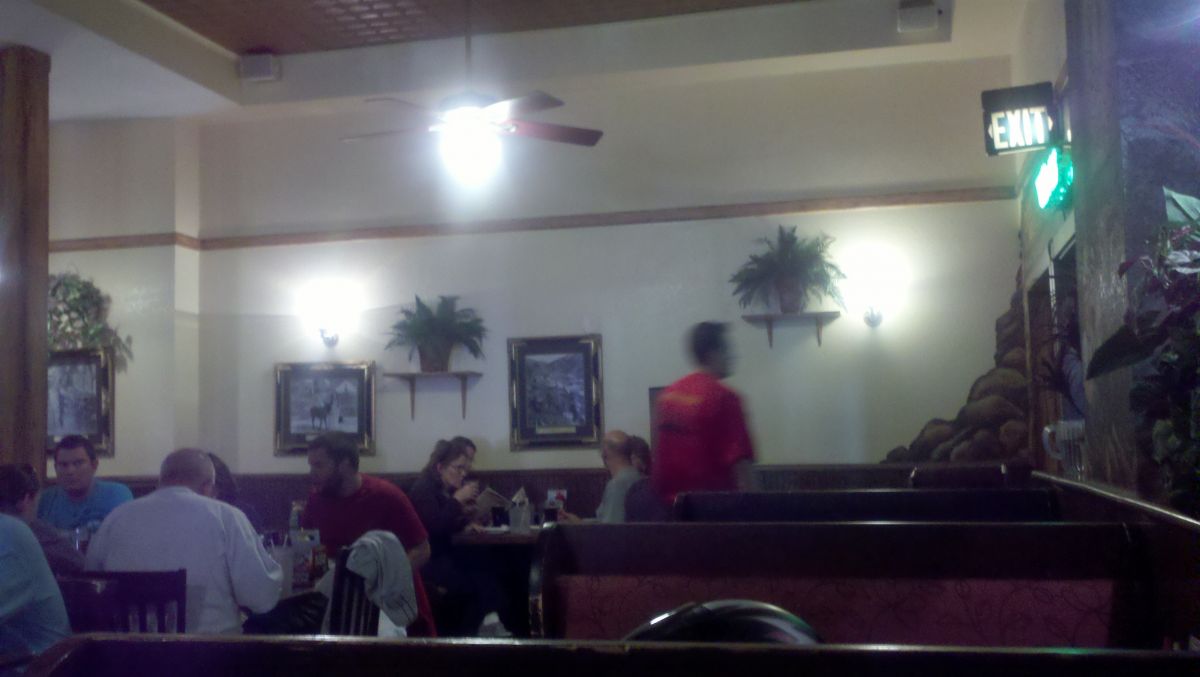 Tommy Knockers a big dining room not sure why I took this pic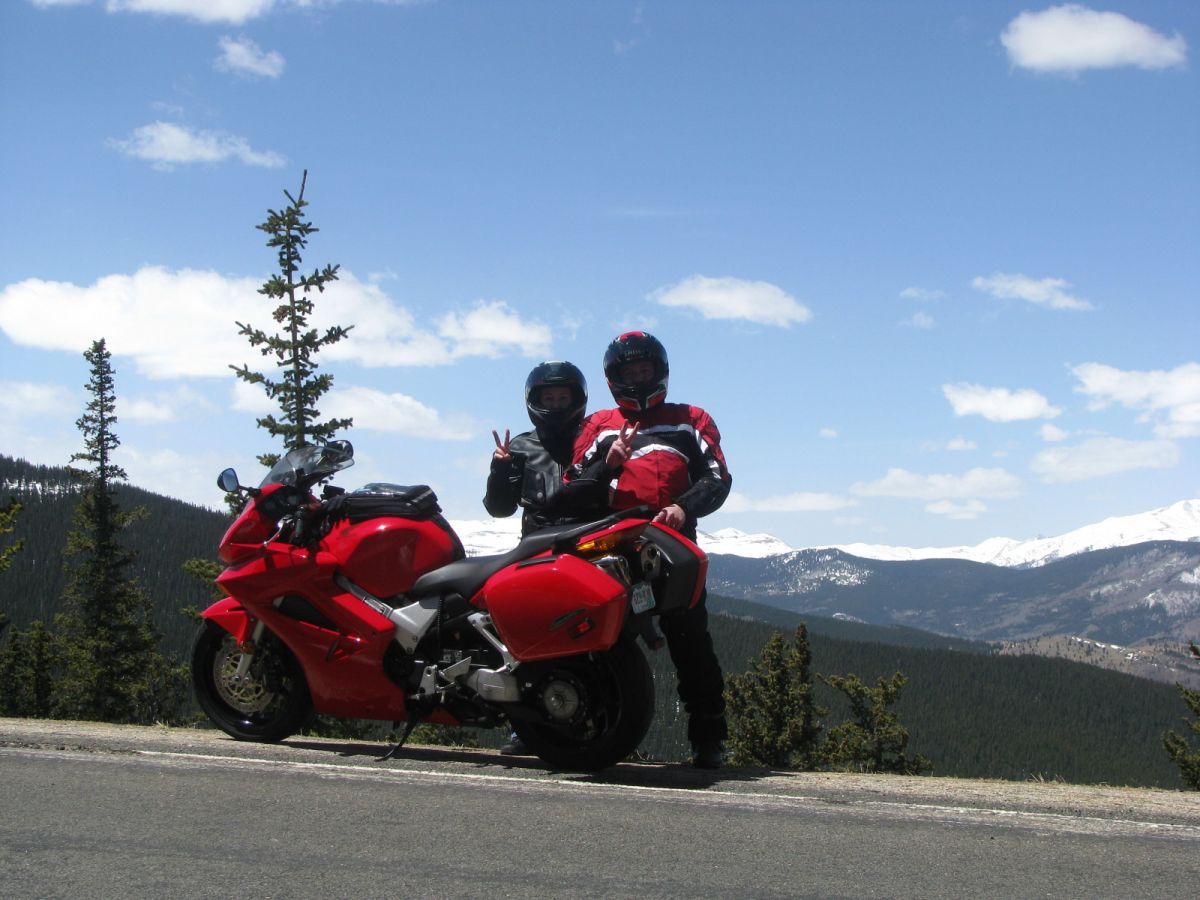 Bill and Analise on Squaw Pass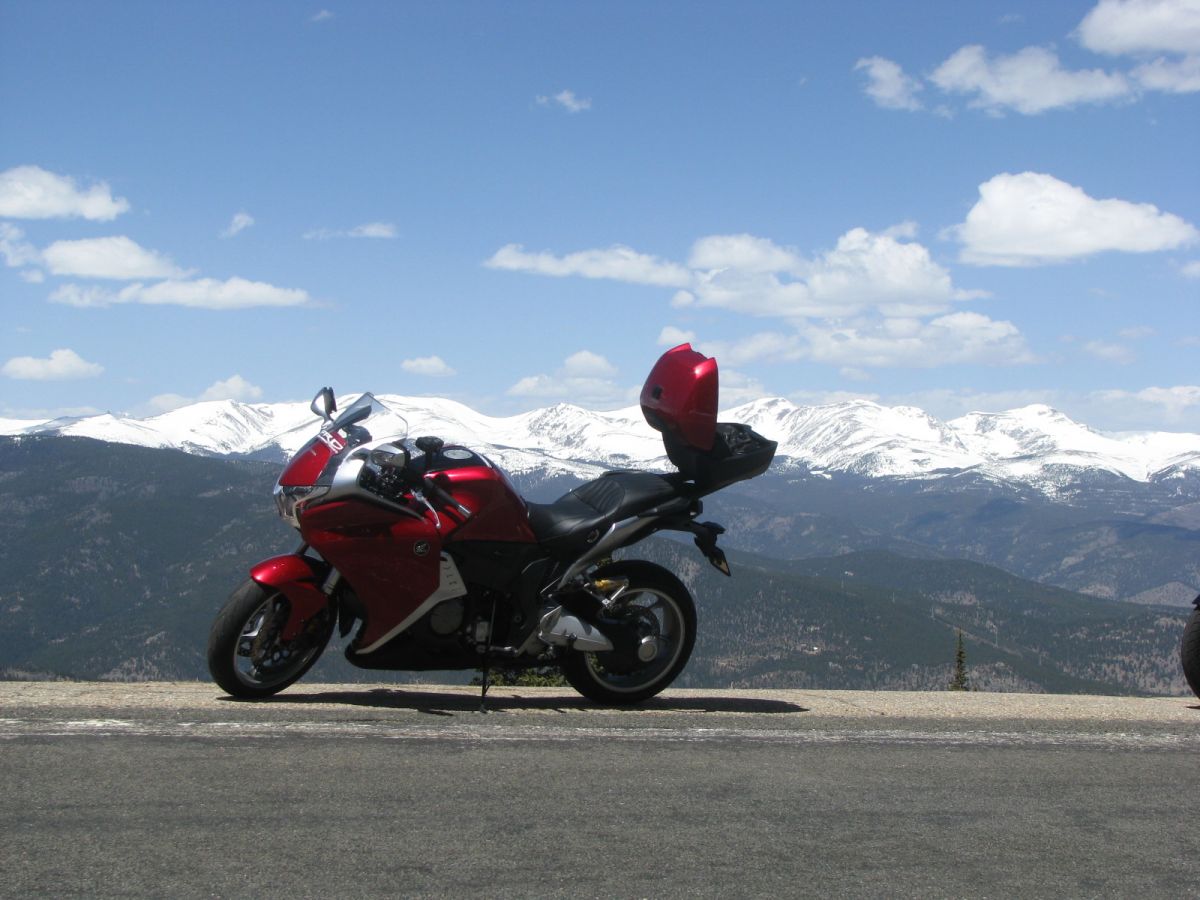 Growler Run My veefalo on the Squaw Pass
Jack was telling me about this hwy he wanted to ride 105 near Idaho Springs and I of course can not remember a number to save my life so I start checking my Droid for this hidden hwy 105 and it turns out to be Squaw pass, I know it very well and some of you members who came to the Summer summit two years ago do too! So we rode up that puppy, and took a few pictures at the top of Juniper pass where the mountains are in clear view. It was such a nice day, lots of Bicyclist out riding the pass too, I don't think I am in quite good enough shape to do that - or at least survive it intact! A few more months riding around without snow on my two Cannondales will cure that . But for today it was a motorcycle ride. We sat in Tommy Knockers some 2 hours after leaving Woodland Park sipping on a low alcohol Porter for me which tasted very good, I am so proud to live in a state with such a fine tradition for brewing, its a real treat.
Lunch was scrumptious I had a hot pastrami sandwich on Rye and a half pint of Porter it was nice, and a couple of sodas. The place was packed too since it was Saturday. Reddog and Annalise decided they were gonna head over to Central City and gamble a bit after lunch so we split off and Jack and I headed back since I was on hour 17 of wide awake, I got off work 7am took a vitamin and headed up Ute pass to meet everybody so at this point I was starting to feel sleepy. I thought well the only cure is to find the twisties and have at it! Which always works for me so I took Jack on every twisty road I could find between Idaho Springs and Connifer! I was enjoying it right up to the point to where we were on the good part of High Point Drive (Pleasant Park Road) - its a twisty switchback pass with a 300 yard climb up the mountain, it was full of gravel in all the corners and it became clear why when the Honda Passport in front of me was trying to gap me by crossing all the way over the double yellow on every left turn and then riding two wheels into the dirt shoulder on all the right hand turns! No wonder there was so much crap in the road these people cant stay in the lane, the sad part is that this clown in the Honda lived at the top of the pass and I am sure he thinks hes a great driver cause he was able to hold us sad motorcyclist off with that spectacle of crappy driving! It was sad! I am just glad nobody was riding the other way when he was all the way into the oncoming lane. I wasn't even really trying to push the guy I actually rolled off several time just to leave a big gap between us just in case he busted over the guard rail I could stop and help! What an Idiot. I hope they get a sweeper up there this summer cause it is a mess, might was well be a dirt road!
Any way at Connifer I asked Jack to take over lead and he rode a good pace on down the hill, but we got stuck behind a row of Harley's near Woodland park and pace slowed down dramatically it lulled me to sleep the slow pace and the undulating road, I needed some more challenging twisties to keep me awake so I told Jack that I wasn't going to stop just bomb home before I fell asleep. I was pretty tired by the time we made it to Woodland park and the ride down Ute pass to home was just awful so many cars that I was just a passenger it seemed.