The Bishops Castle to Cucharas Run
---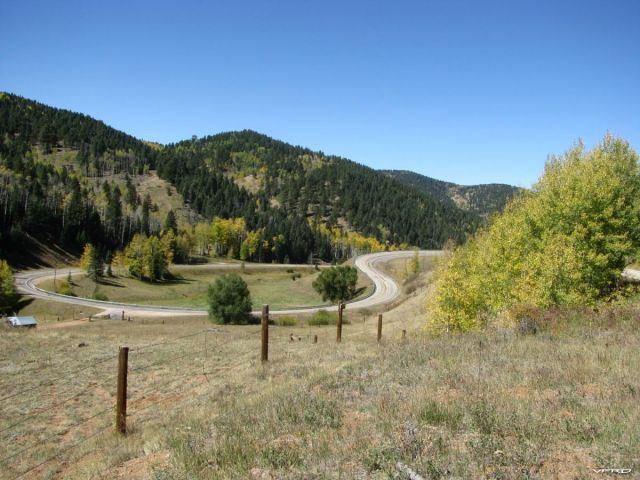 The S Curves On The Green Horn Highway Bishops Castle Run
I tried to get a ride together to do this run as a group ride, slipping clutches, and bad planning on my part forced it to become a solo run. I hopped on the Veefalo and headed south. I have always loved the Greenhorn Hwy and its fast sweepers and the big S turn shown in the teaser above, its a staple ride for me and about a 4 hour run if I want to do it there and back. I kept seeing this ST1300 all day long. I stopped in Flornece to gas up and as I was pulling out there he was on a red ST1300. I waved and headed for Bishops Castle, then after taking a rest at the castle I set up my camera for the videobelow and sure enough the ST pulled in as I was leaving.
http://www.vfrdiscussion.com/forum/videos/491/biships2010.mp4
I ended up heading into Westcliff and the long way around to Walsenburg. From there a short hop over to La Veta and again I set up my camera and low and behold who showed up behind me - that ST again. He stayed pretty close behind me all the way up Cucharas Pass and rode that ST like a pro! Good rider whoever he was! He waved as he went by at the top of the pass. Me I was just gonna turn around and get some lunch at the Dog Bar in Cuchara, CO; but not before running the pass a few more times.
http://www.vfrdiscussion.com/forum/videos/491/cucharas.mp4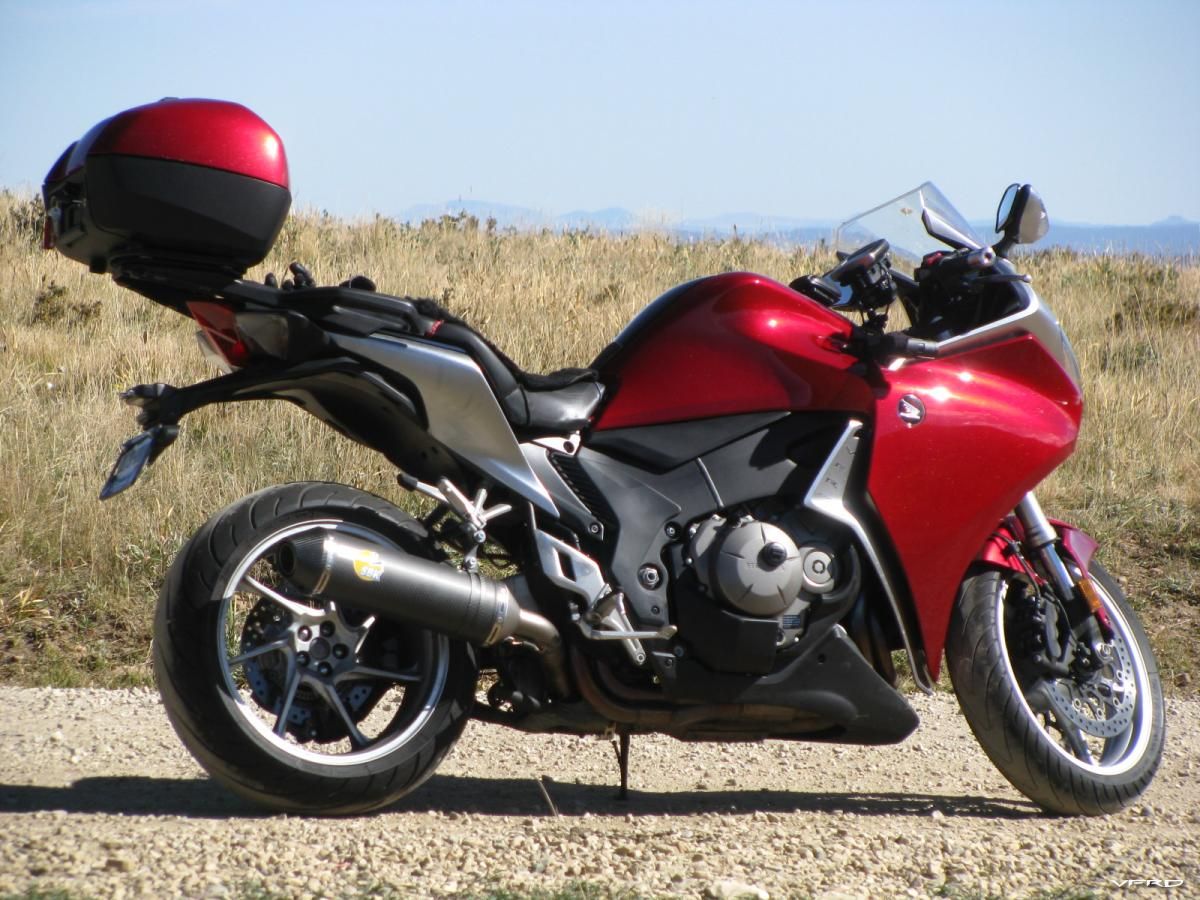 Showing off the Leo Vince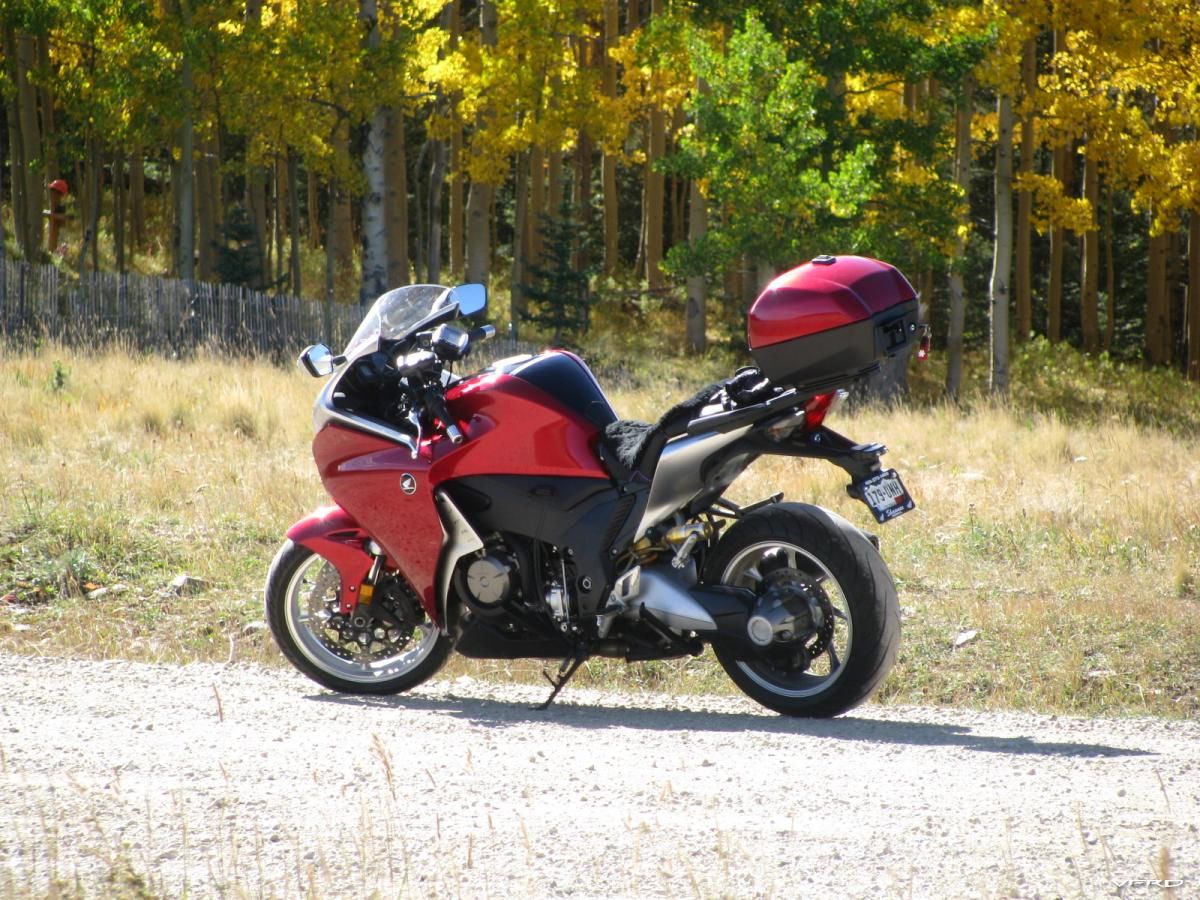 Veefalo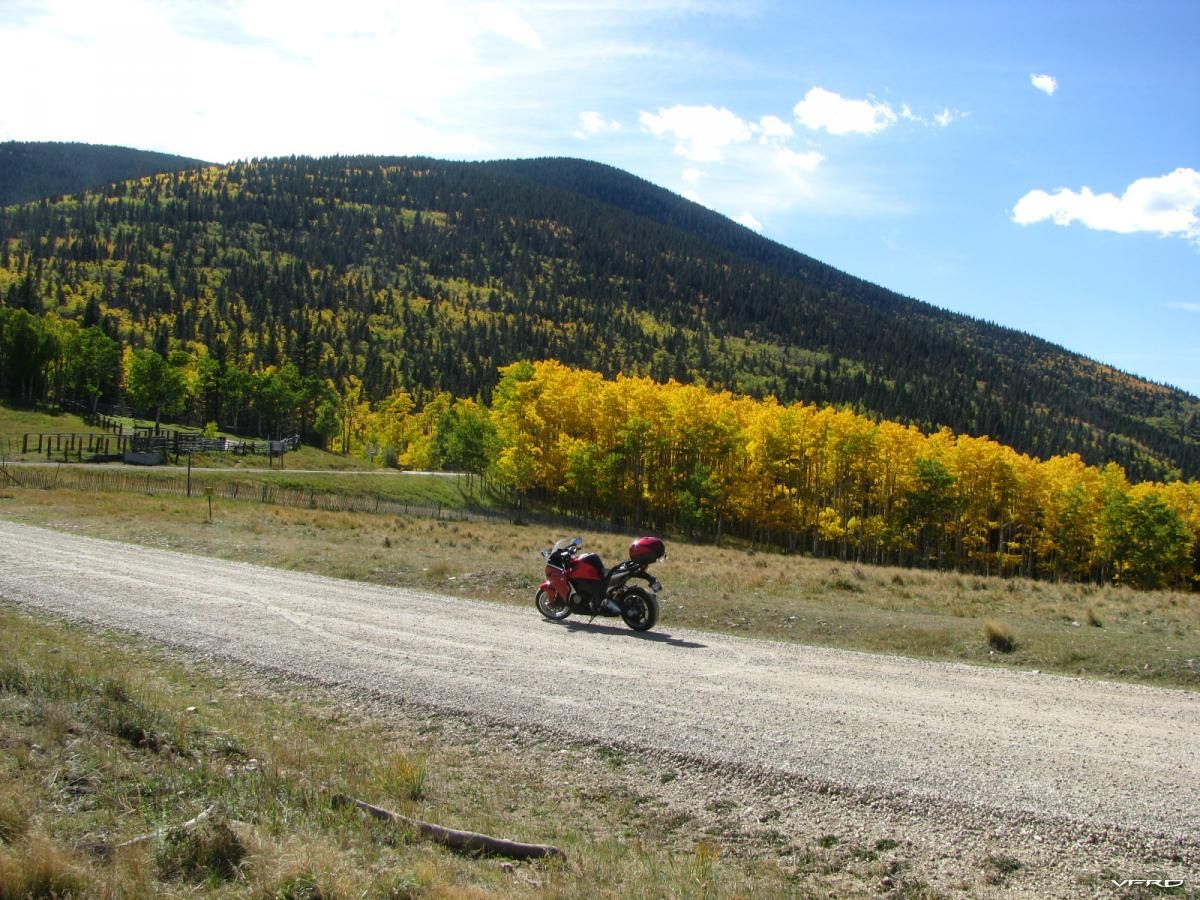 Veefalo at the intersection of Cordova Pass and Cucharas Pass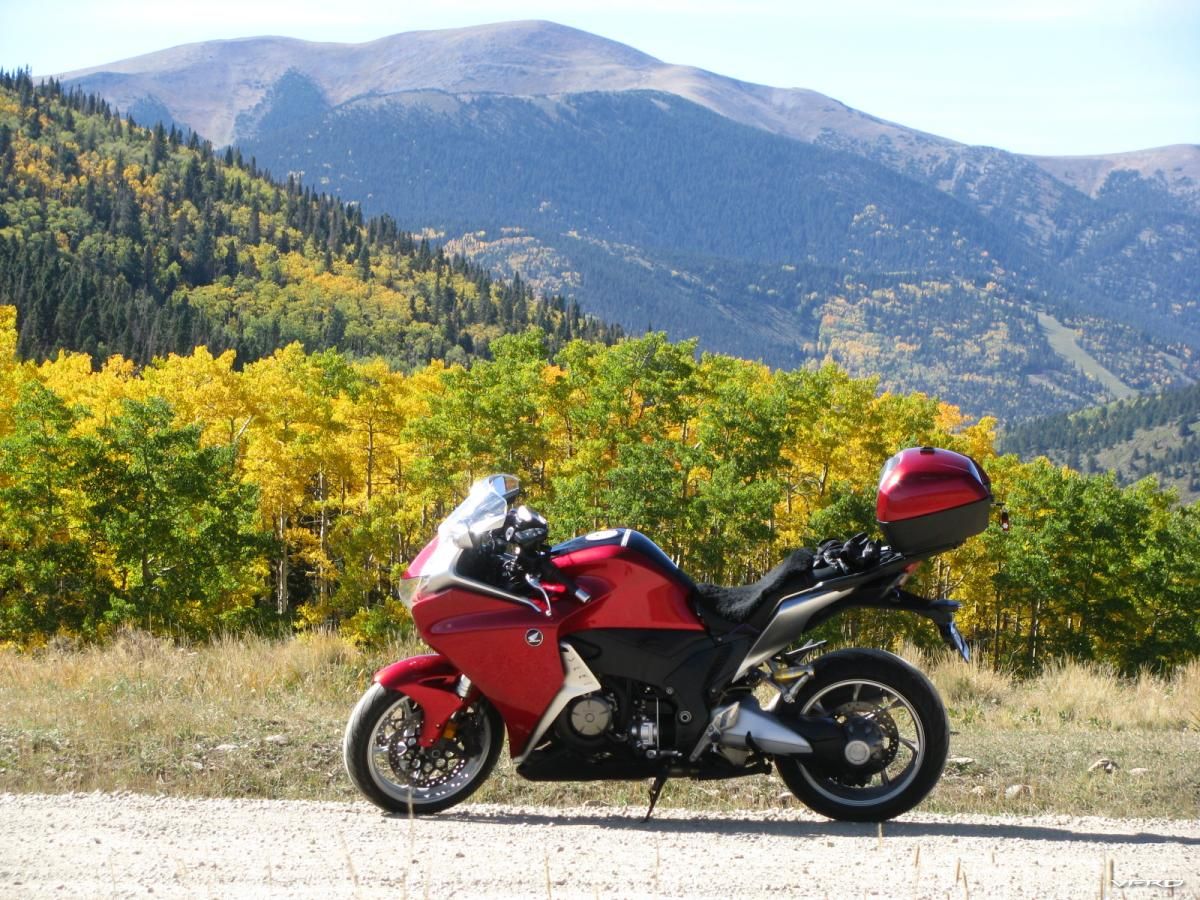 Teddys Peak At the turn off for Cordova Pass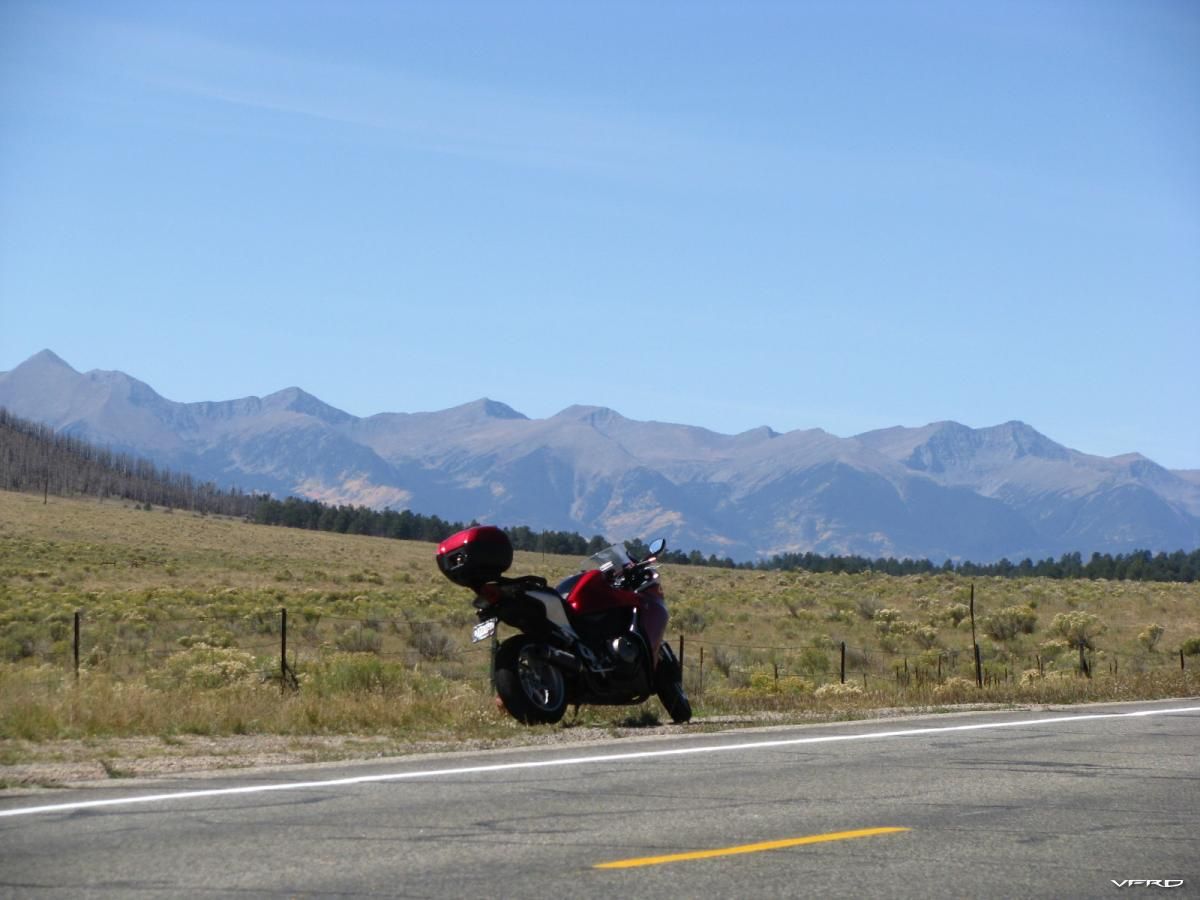 Sangre De Christo Range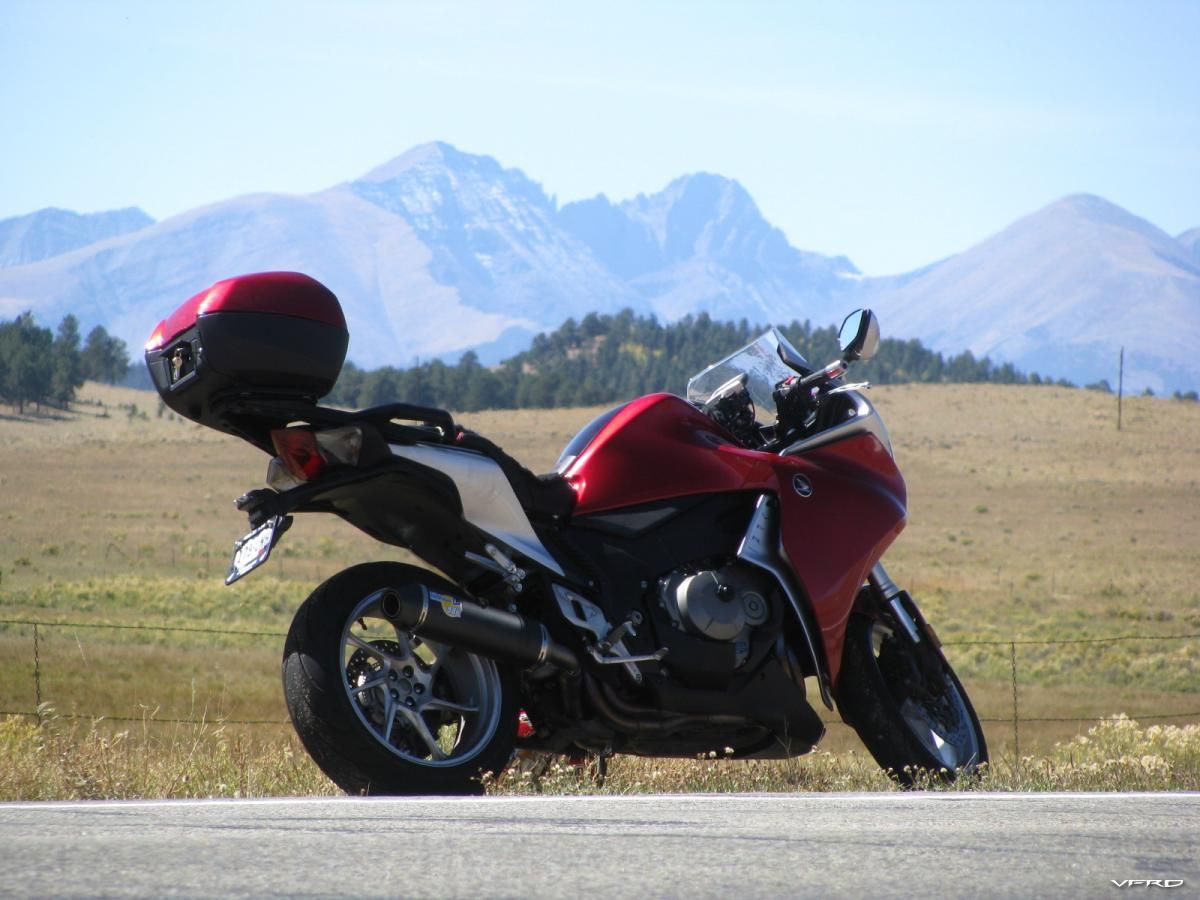 Crestone Needle Veefalo in the Foreground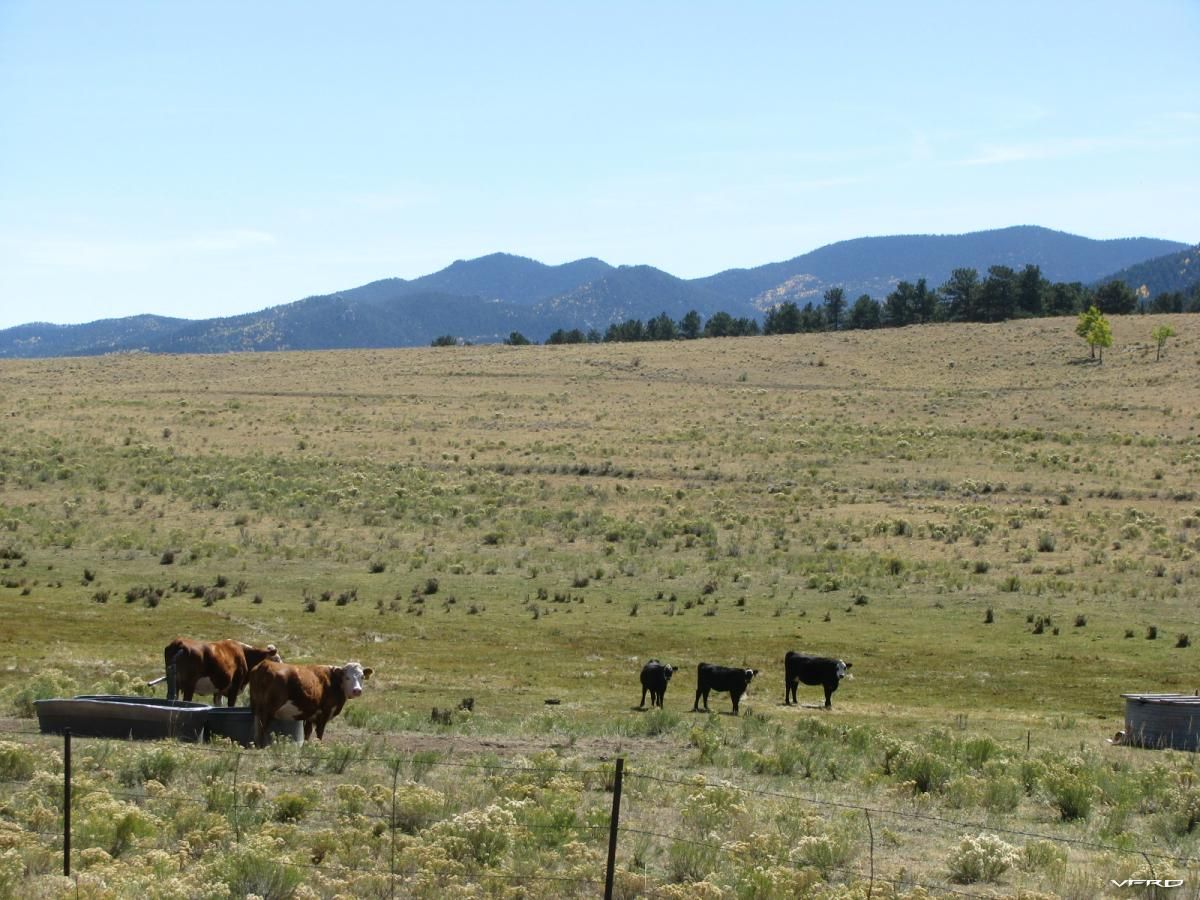 MOOO MOOO Silver Park Colorado
all in all about 350 miles total - I spent about 2 hours at the dog bar talking with the locals and having a good time.