Slammer Goes A Looking' For Bigfoot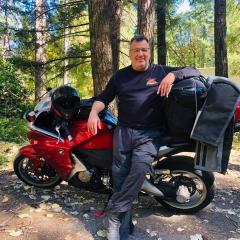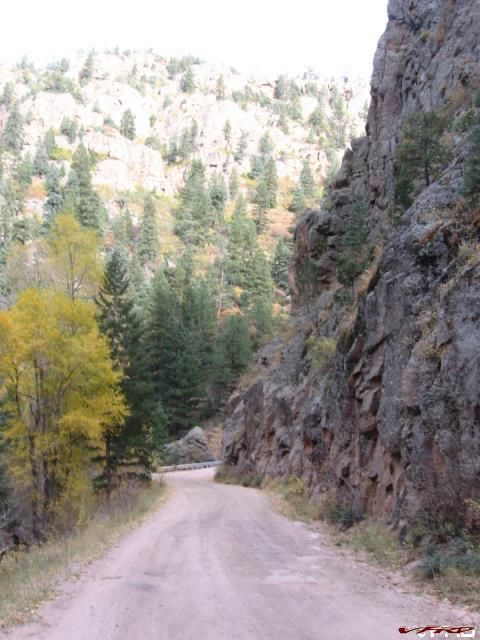 Somebody said they saw Bigfoot here according to Google Earth so I marked it on my map and went and looked for myself.
I like to look at maps, I can spend hours pouring over a topo map. Then I downloaded Google Earth - wow this is a map lovers wet dream. I was logged onto Google Eath last week clicking along a few roads I know. They got this nice feature where you can click an icon and see a photo somebody uploaded of the place. I was clicking along this dirt road I love, called Phantom Canyon. Its north of Canon City and a bit west of Pueblo, hwy 67 is its number and takes you up this dirt road to the old gold mine area of Cripple Creek/Victor. Anyway I was clicking on the pictures and so I clicked on this other icon, which popped up a Wiki reference to BFRO? What the Hell is BFRO? So I kept on clicking and found this
http://www.bfro.net/GDB/state_listing.asp?state=co
Some Yahoo reported seeing BIGFOOT at that spot and it was marked as such on Google Earth! I about fell out of my chair laughing. Freaking Bigfoot? Aww I gotta go see this place! What better way to go scare the crap out of yourself on Halloween than to go looking for Bigfoot eh? I read some more, there were more sighting on Rampart range too.
So it was about noon and so I packed my gear and my tent and went out to go look for Bigfoot. First I headed to Rampart Range Road, a nice mountain back-road that takes you near Denver, its popular with offroaders, somebody reported a Bigfoot sighting there too. I had to go see.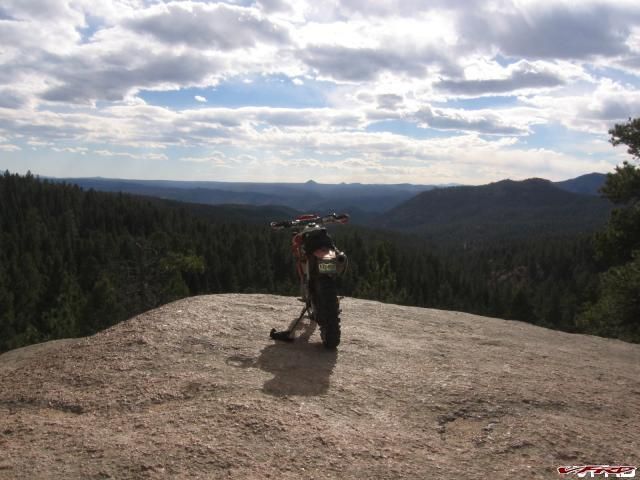 Rampart Range near Devils Head, you can see Signal Butte and some smoke from a fire up near Florrisant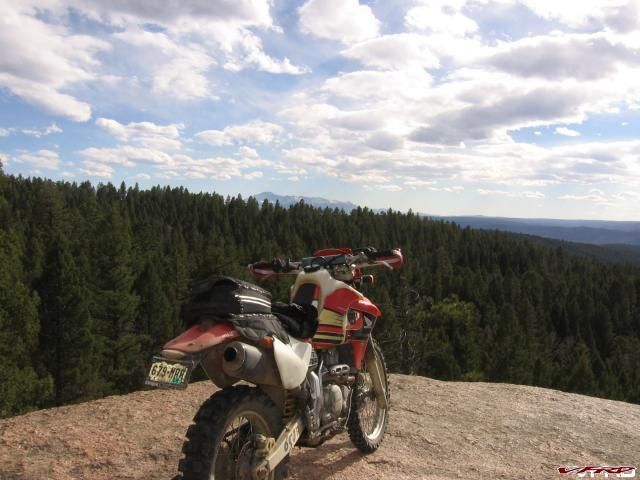 Devils Head Rampart Range Road Pikes Peak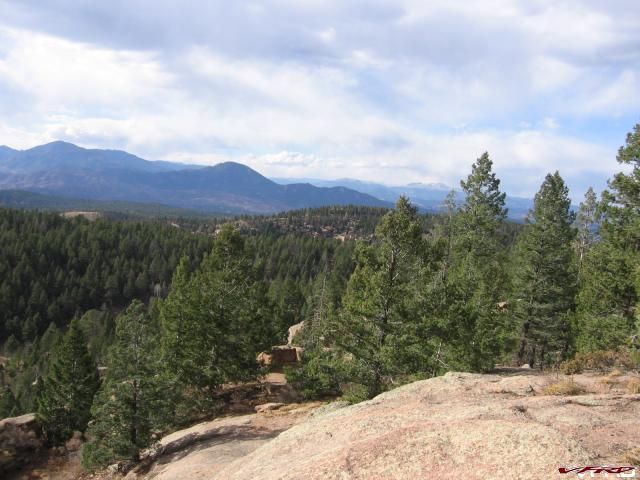 Mount Evans off to the north Rampart Range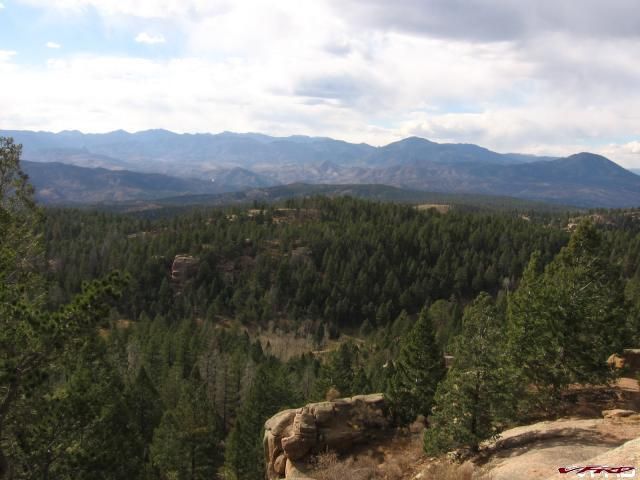 Hwy 285 corridor Rampart Range Road campsite
There were so many campers and dirt bikes out there I concluded NO WAY would Bigfoot hang around here! Way too many people to be a good spot to chill and eat Bigfoot Big Macs! So I got off Rampart Range Road and headed south on hwy 67 to Deckers, it travels along the Platte River and its nice and windy, I was just cruising it at 50mph or so. You can lull yourself to sleep on those turns its mesmerizing. Then I headed up further to a fire road near Westcreek, only to find that 7 miles into it that it was closed. I had been battling with snow the whole ride, every time I got into the shade of some trees I would hit a patch of snow and ice and the Big Piggy would want to swap ends, this thing is heavy and it hates snow! That was the really scary part, heading down a 15% grade on snowy icy dirt road! But I managed.
So I know this Westcreek Road well enough but I wasn't about to turn around, I stopped in the village at Westcreek and looked at a map posted at the volunteer fire department and ran into two fellas out riding around in a John Deer ATV. They said they knew a short cut to Divide and to follow them for some 5 miles up the road to the turnoff. SO I did, at an incredibly excruciating pace of 25mph> boy I was getting antsy, then a Suburban assault vehicle rolled in behind us and started tail gating me - naw I wasn't having it, see ya guys I will find it myself. I turned off on cr road 33 and headed south and low and behold I found this familiar trail 717! I know that trail! My friends took me up here last summer! Off I went on the trail, and Jobs it was bumpy! Whoops whoops whoops as far as the eye can see nothing but whoops. I stayed on it till the next fire road and got the hell off of that shit! Every time it went down a gully I had to push the damn Pig out of mud and snowy icy crap!@ Whew I survived it! That was the real scary part being alone on some semi expert trail on a big ass XR650 I had to find this road!
after an hour or so on the trail those fire roads seemed like gold paved dream roads! I was soon in Divide and heading toward Cripple Creek/Victor. I have been in Phantom Canyon several times up always heading up it - never down it. This time I would go down. It seemed like a completely different road to me.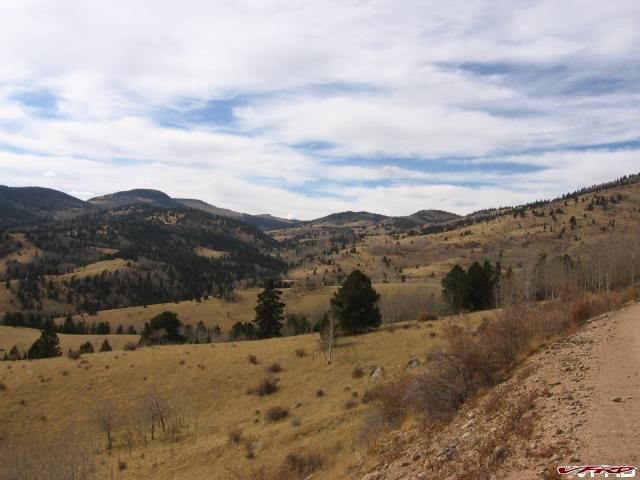 Rolling Hills near Cripple Creek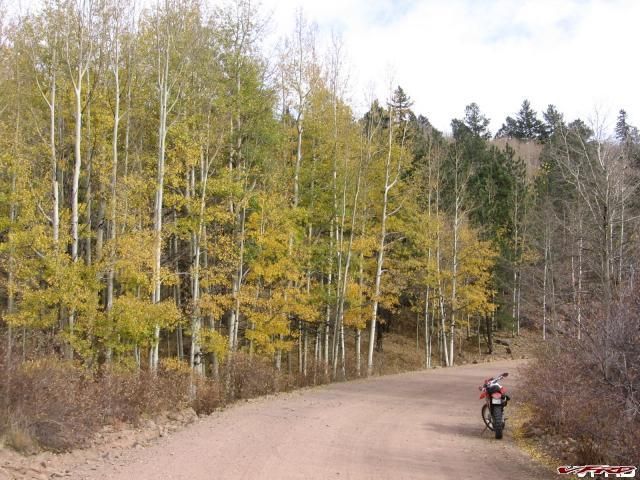 Victor Colorado Hwy 67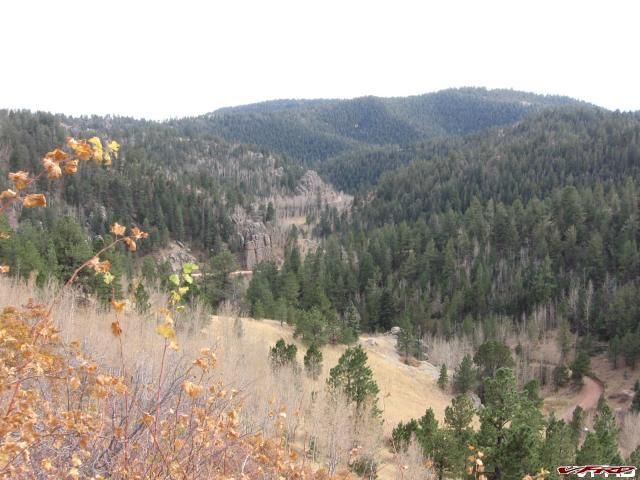 Phantom Canyon hwy 67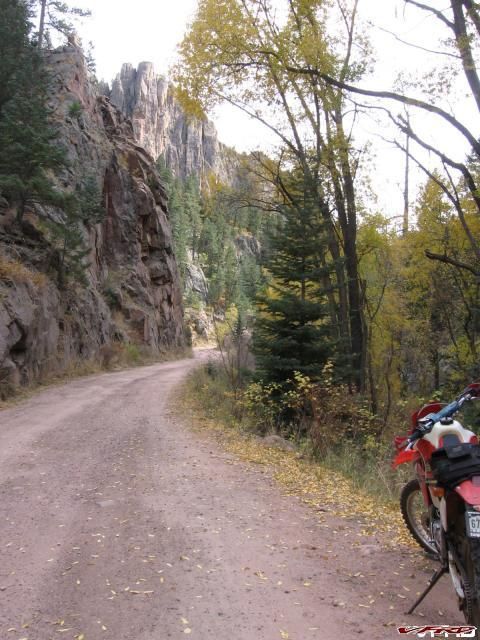 Phantom Canyon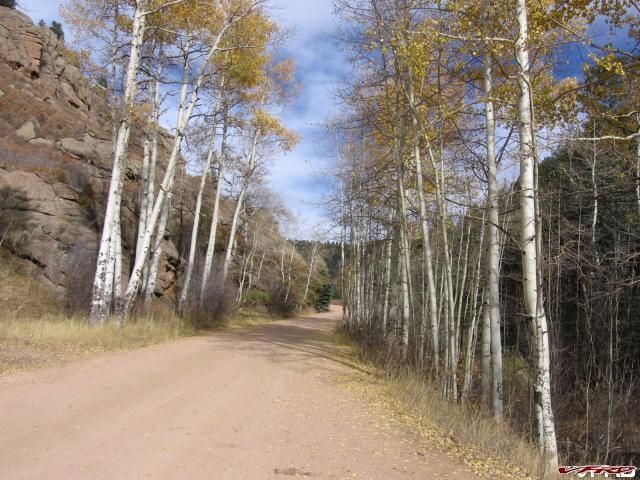 Not many leaves left on the Aspens Phantom Canyon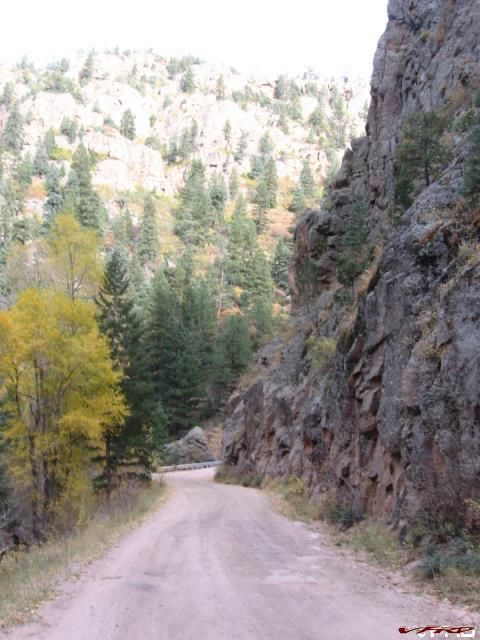 Some Jackass said they saw Bigfoot here according to Google Earth so I marked it on my map and went and looked for myself.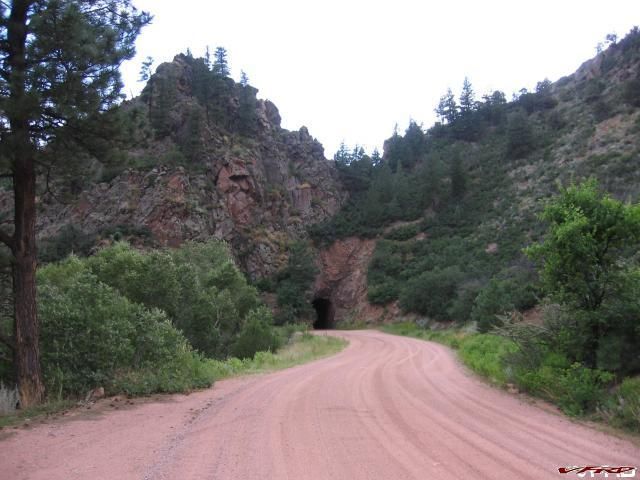 There are tunnels in them thar hills Nope no Bigfoot hiding in the tunnel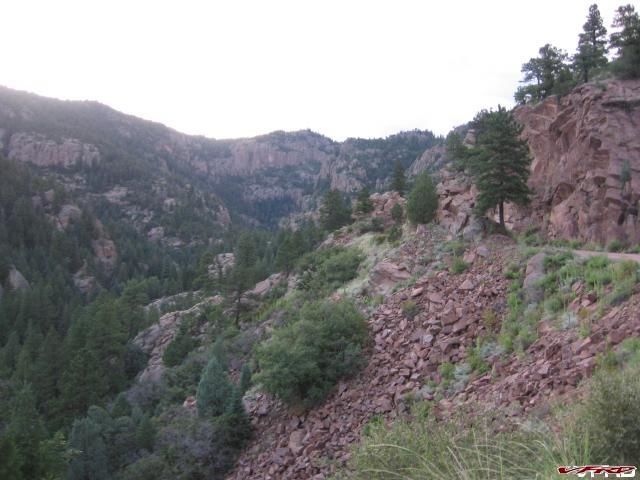 Phantom Canyon near Victor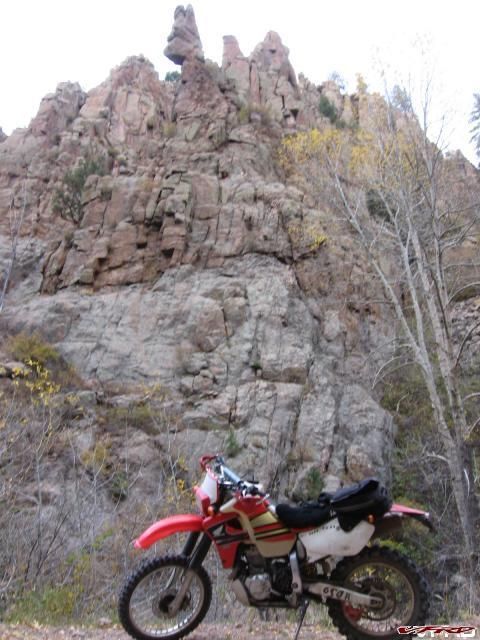 BigPiggy - Bigfoot maybe they saw the XR and not a big furry animal?
I rolled down to the point where the Bigfoot sighting took place and wondered around for an hour or so looking at Cow tracks, cow poop, and beer bottles. I saw some dog tracks, and deer tracks, I think I even saw a cougar track but no BIGFOOT tracks. The Mountain Lion track did sort of alarm me, it was getting late and I set up camp further up the road. I slept under the stars and heard every little thing that went on. Cows mooing - the wind in the trees - and a skunk smell ewwww. I managed to be rather entertained by the whole experience. Bigfoot where ever you are - I owe you a beer dude!