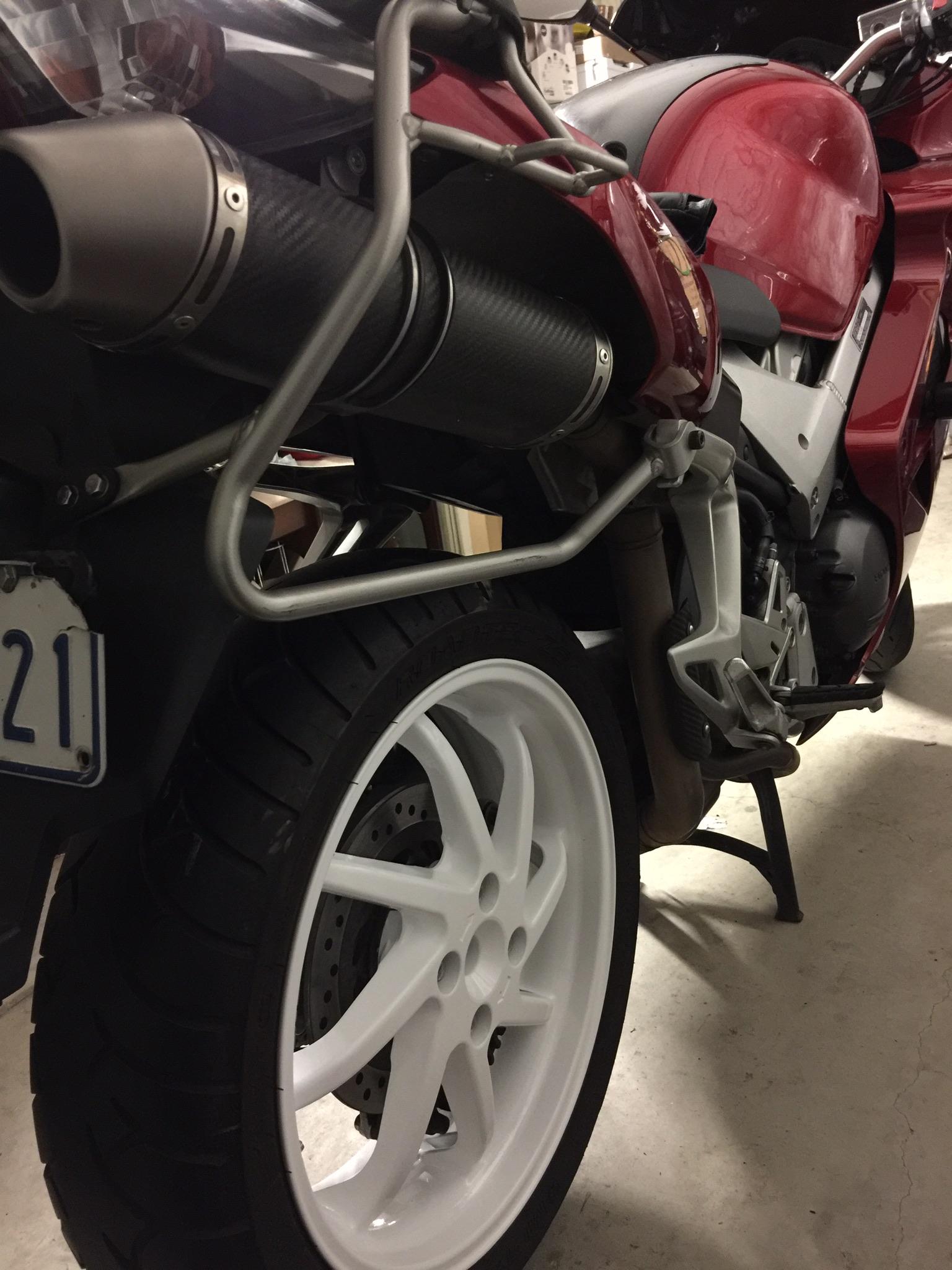 Posts

50

Joined

Last visited
Forums
Profiles
Gallery
Blogs
Downloads
Calendar
Everything posted by N2v
So insert the key, and twist clock wise? how do I know when to stop? ohh that avatar, was taken many many years ago, when they had heavy rain in Jakarta Indonesia

Hi peoples. i have managed to remove the old cct. one of my kids accidentally pulled the key, can I still ahead putting it back in whilst it's retracted?

Hi guys Any way of fitting a helmet lock on a gen 6 vfr? With a key Would a gen 5 rear foot peg fit the same as the gen 6?

Thanks for the prompt reply Found it Done the procedure and it worked.!!!

Hi guys just about to copy my keys Made my ghetto leads and all And mine is totally different to u guys No red plug Colours of the wires are different please help. Take a look 2005 vfr800

"Corndogs" that modification is off the hook! one of my main aim is to get this bike of mine the way i wanted. Is change the handle bar hight. so after research on this forum and youtube i went out and ordered, AMB straight out of Germany, looks like a straight competitor of LSL cost me around about $300 aud landed. ABM Superbike kit and bars to go with it. i havnt had the chance to install them yet, hopefully after school holidays i have a little more "me" time here what they look like does any one know what setting i should have the Tourque wrench ? lastly is there a way that i can you the old oem bar ends ? ive taken them off but the thing inside the oem bar ends are still inside.

I remembered the days of my Ducati never really liked getting wet... Maybe that's why I had soo many issues....

Hi all Last I got caught in the rain for the 1st time. What do I do when it's back in the garage ? Do I wash it down to get rid of the loose sand mud away or blow it off with a air pump?