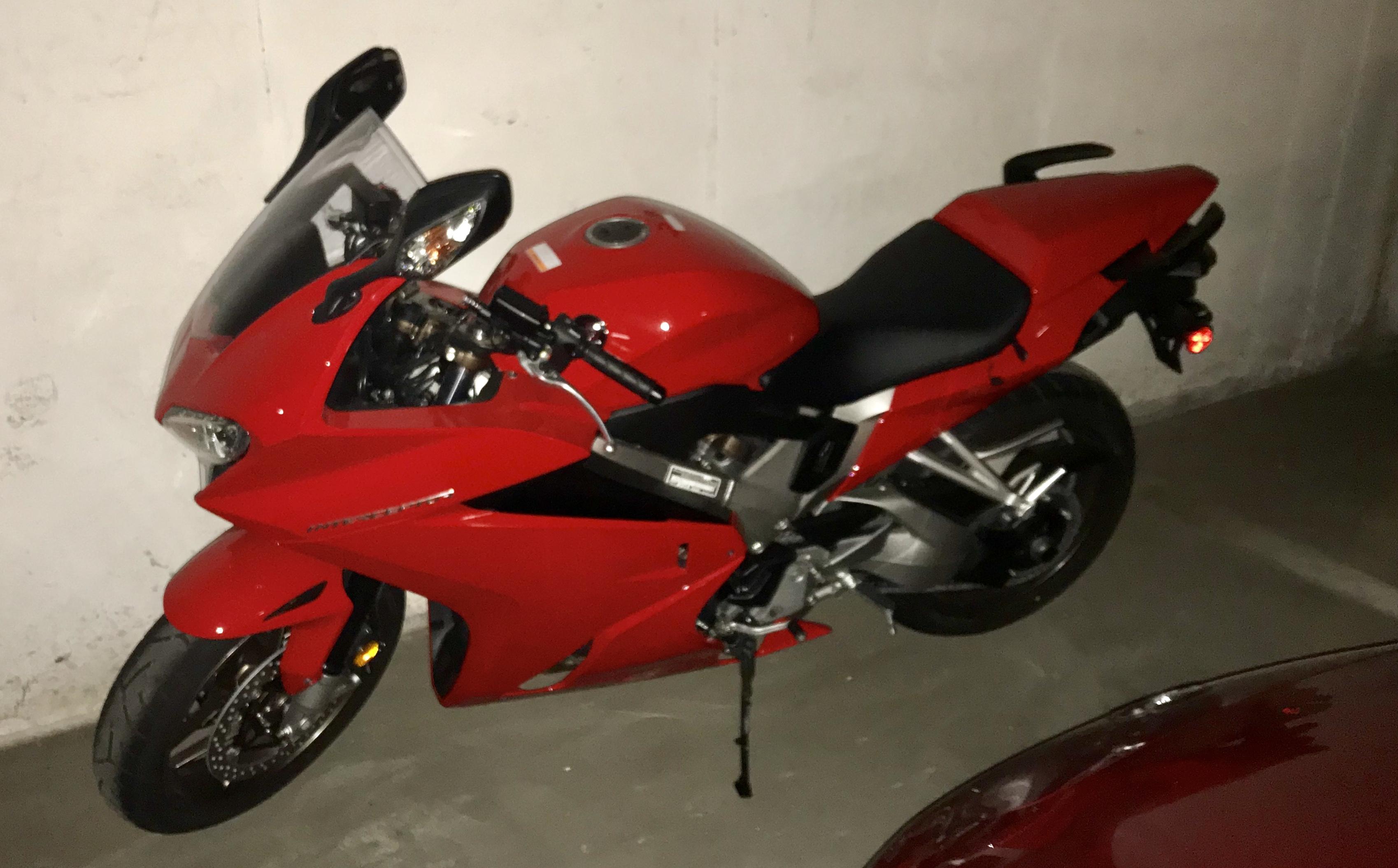 Content Count

15

Joined

Last visited
Community Reputation
3
Neutral
Recent Profile Visitors
The recent visitors block is disabled and is not being shown to other users.
I had the gear indicator drop out on me this morning. I was downshifting to avoid traffic and it's not have done it forcefully enough. Once I shifted again and it had time to think, the indicator returned.

It happens on I-285 here in Atlanta and in that section it is 4 lanes each way. The truck was 4-5 car lengths in front of me and one lane to my right. I was very lucky I was not directly behind him and I was wearing my riding jacket. When I lived in Kansas City, I was not always diligent about wearing proper clothing or even a helmet. I'm not sure if it was because of the speed but this tire exploded into many many pieces.

So I had an interesting ride home from work yesterday afternoon. I had just gotten on the highway and a tractor trailer tire exploded right in front of me. Luckily there were not any other cars around me so I took some crazy wild evasive action. Me and the bike got hit with some smaller pieces of tire but most of the big stuff missed. I was more worried about running over debris than all the pieces flying at me. This is the first time, car or bike, that I have seen one of those tires fail.

+1 vote for the Nelson Rigg tail bag.

I had good results this morning stopping right on the cut out line. I didn't need to put the side stand down. Great news, one less roadblock to my daily bike commuting!

I did some experimenting today and think I have a solution. If I stop directly on top of the cutout lines and put the side stand down, I was able to get past both gates. I will have to do some more experiments tomorrow. I ordered some neodymium magnets and am going to see if those help. Kevin

Finally got my bike tagged and legal in Georgia this morning. Drove to work down I-285 in Atlanta. Lots of fun dodging traffic at 80+mph.

I had a heck of a time getting out of my parking garage this morning because the buried sensors can't see my bike . Where I live has a parking garage and there are 2 gates. For both gates I have an access card that lets me in. The problem is my bike isn't seen by the sensors. One gate has a call button but the other does not. For the 2nd gate I had to wait and follow someone through. Any tips or tricks? Do the neodymium magnets really help?

Pulled by bike out of storage and loaded on Uhaul trailer for the 800+ trip from Kansas City to Atlanta. Now just need to get it tagged here. Looking forward to the interesting Atlanta traffic on the bike!

Fully stock 2014 VFR800 for sale. Only 618 miles. Perfect condition, always garaged. Bike is locates in Atlanta. Was offered $5000 from rumbleon but was hoping for a bit more. Asking $5500 cash no trades

With the advancement/price reduction in 3D printers, has anyone printed out a solution?

I am looking for recommendations for a GPS recovery device for my 2014 VFR. Living in Atlanta losing my bike to theft is a unfortunate possibility. I have seen many different GPS devices, some battery operated and some hardwired in. Also some have as much as $25/monthly fee, and that is probably more than I would like to spend. How does using one of these theft recovery devices help with insurance costs?