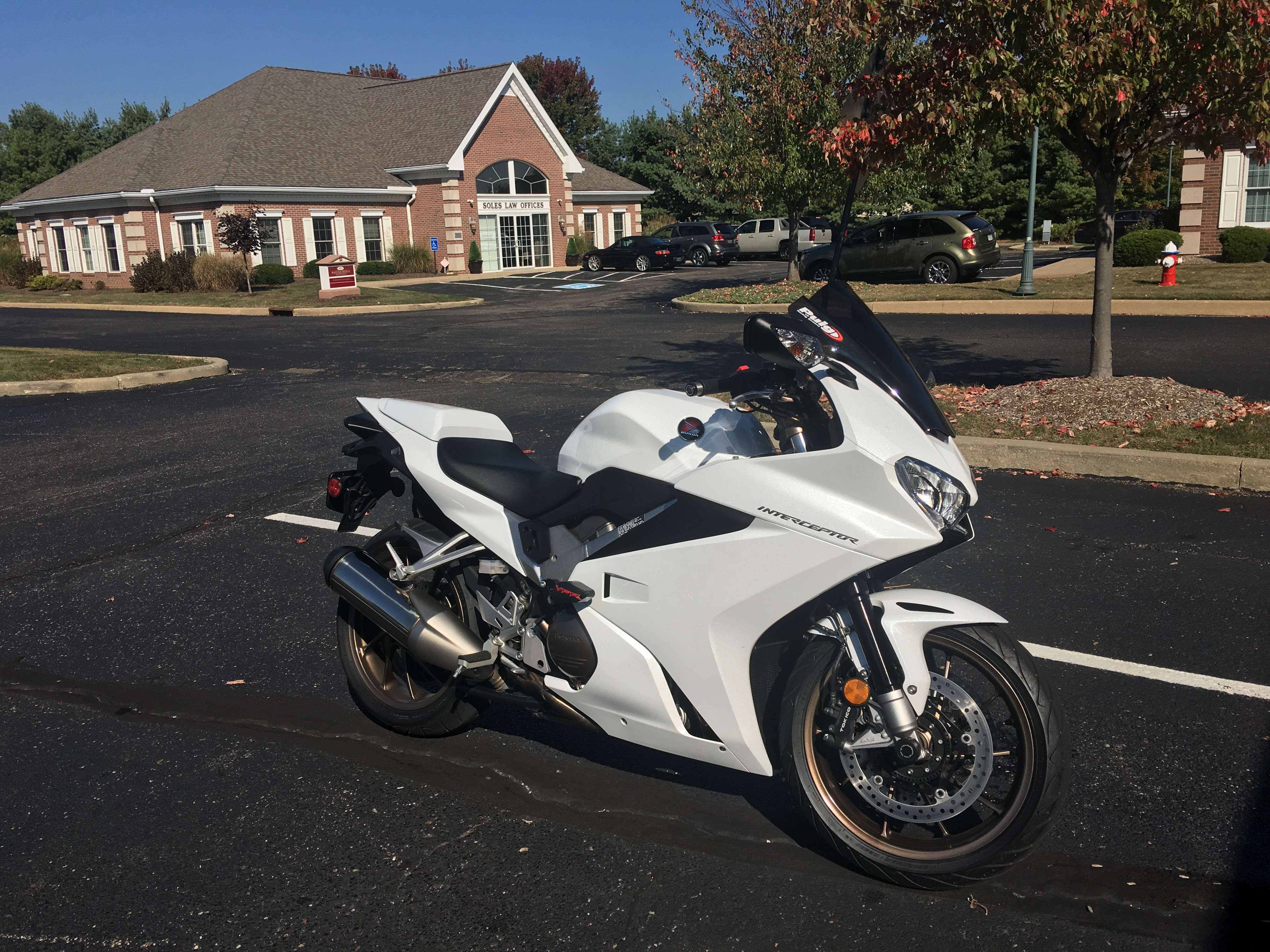 weee06
Member Contributer
Content Count

49

Joined

Last visited
Put some Carbon Fiber HRC stickers on my bike.

I made this post so that all VFR people can talk about what they did that day to their bike. Anytime you head out to your garage and turn a wrench you want to tell someone who cares about it. And when people listen people learn and can help out if needed. It happens to be in Gen 8 because that's what I own.

Installed a new rear tire and exhaust since it's easy to do both at the same time.

I'll go first. Yesterday I replaced clutch and brake fluids along with a coolant change since the bike is 4 years old. I am planning on installing a K&N filter when it arrives tomorrow.

I wanted to start a post where anyone can come and say what they did to their bike. Or what they are doing, or plan to do. This can start some really good discussions, ideas. and learning. Example would be if someone works on their air filter it could remind others to check theirs.

#1 I would love to be riding right now but it's -5 where I live.... #2 You should check out the oem quickshifter on partzilla, I just added it this fall and it's awesome. #3 your bike has gears 4, 5, & 6 FYI ?

GatorGreg does the delkevic have a spot for the centerstand? I just bought it anyway lol but I hope it does. You can beat the price for these.

And hard bags still okay with this one?

I do like that delkevic, for some reason I only saw some that were the skinny super long ones. But the shorty ones look great, plus can see all those lug nuts! Everyone keeps changing my mind haha

I am looking at replacing my exhaust. I do have the oem saddlebags, so I am wondering some options. I have looked them all up, got some ideas but I am looking for photos more than anything. I would love to show that rear tire more. I think Coffman has the shortest and the cheapest, however two brothers looks good but it shows it two different ways, at an angle or up and straight out I am guessing for the hard bags. Any photos and suggestions would help.