In 1983 I was working for the UK bike press when the VF750F was launched. I tested it and loved it. At the time I was racing enduro and could not afford to do that and run a road motorcycle.
Last year I got the chance to buy a pair of VF750 Interceptors for just £840 (US$1115). One was running but needed work and the other was in bits.
The complete bike needed new fork seals and bushes, new head bearings, new chain and sprockets, brake calipers stripping and overhauling with new seals etc, new tyres, oil leak from front valve cover fixing, and a full service.
Over here in the UK we have the excellent David Silver Spares who hold a lot of parts for all older Hondas, and what they don't have they try hard to get when asked.
t took me a couple of months of spare time in the workshop to get the complete bike roadworthy and I've been stunned by how good it is for a 34 year old machine. It's quite quick, it's comfortable and it handles really well on its new Bridgestone BT45s.
Excellent.
So what about the other one? Well the one thing the Interceptor has against it in my opinion is the weight, same as all other bikes of that era.
I figure that as much weight as possible shed - titanium wheel spindles, Dymag wheels, aluminium swingarm, etc. it will make a truly amazing bike for modern roads.
Yup, the desire may have lain dormant for 34 years, but I am well and truly hooked.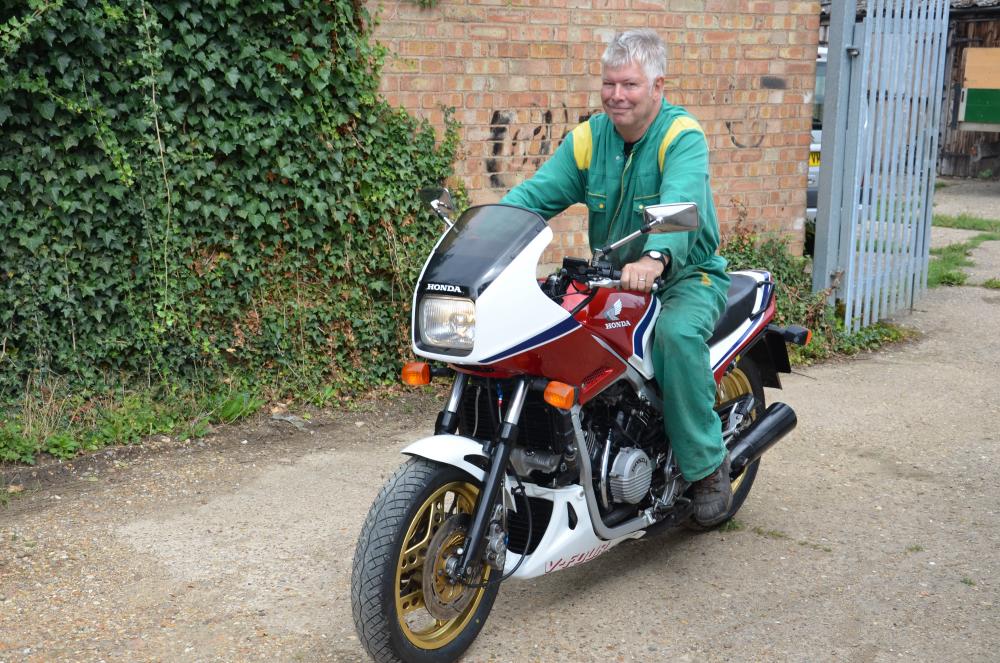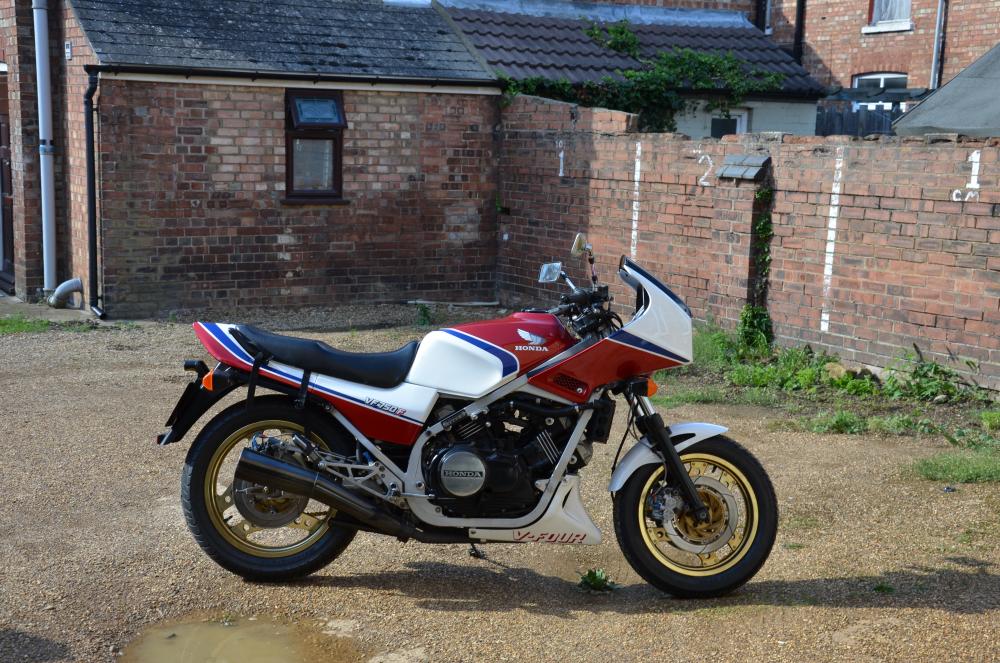 1