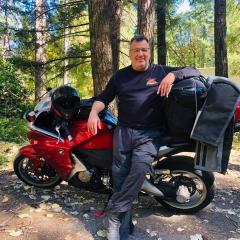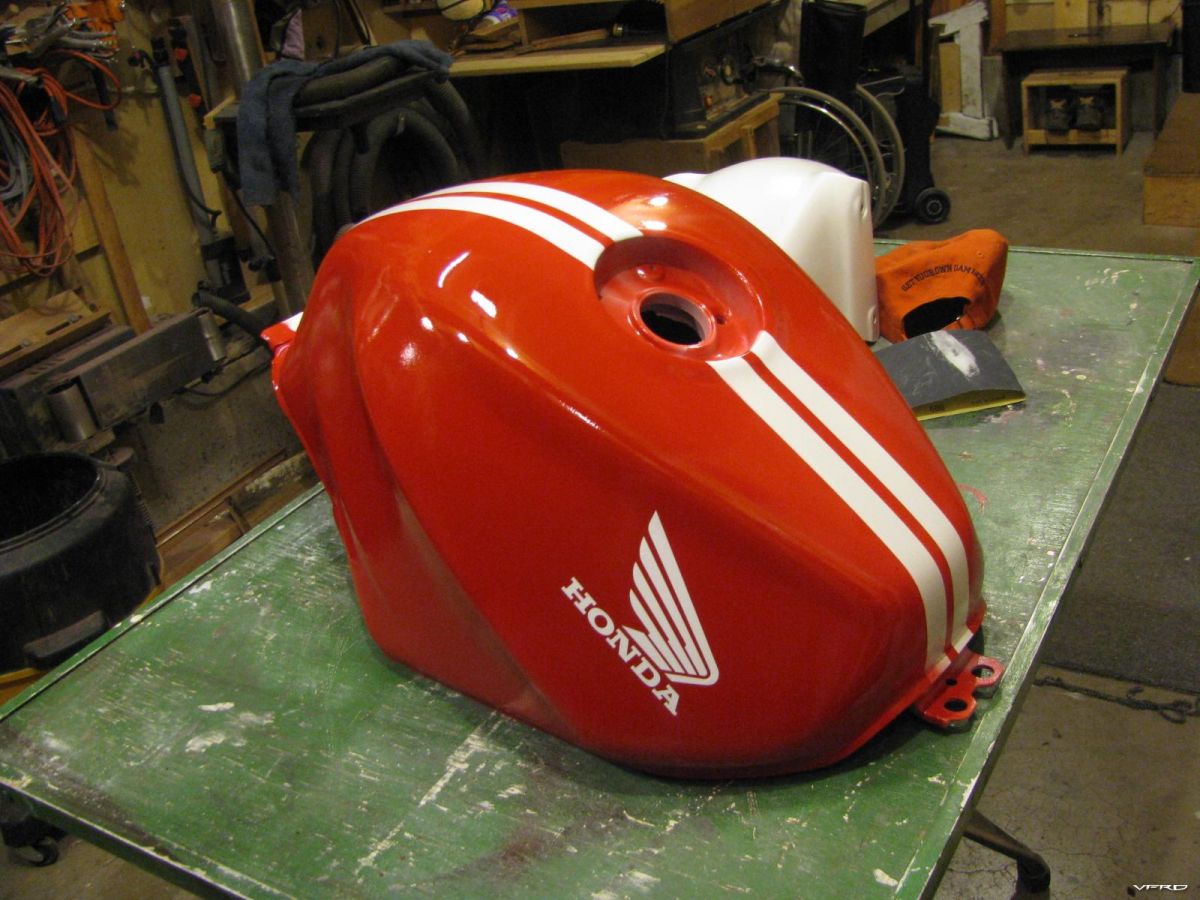 Tank with graphics and white stripe
So I put the color on today, sanded the color smooth, then applied graphics and shot the clear coat. 2 coats of clear is what the instuctions called for. I had a ton of color left over, so I put it back into the can. It not catalyzed so it should keep for touch ups and whatnot. Well whatnot for sure as in redo! I am going to redo the left fairing and the front fender.
I was in the shed almost done with the clear coat when all of a sudden a huge gust of wind lifted the left panel off the hook I had hung it on and down she went, still wet and all with clear coat and it scratched up and picked up every bit of dirt and weed known to man! I was quietly screaming in my mask some of the most foul language ever spoken on the face of the earth. Its amazing how well the mask can..well "mask" your screams. I was hot, then I just resigned to the fact that I would probably go broke if I had to do this for a living cause wow its a lot of work!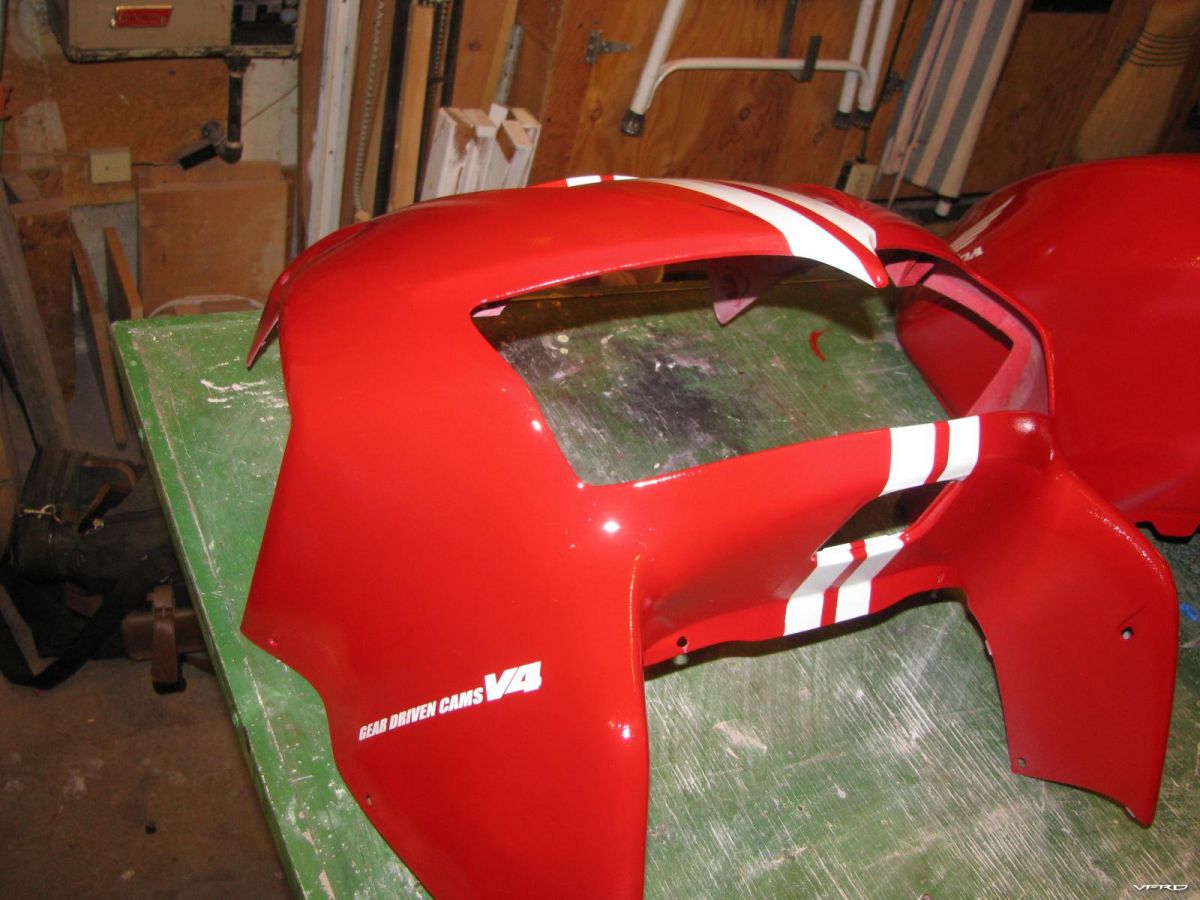 paint 002.jpg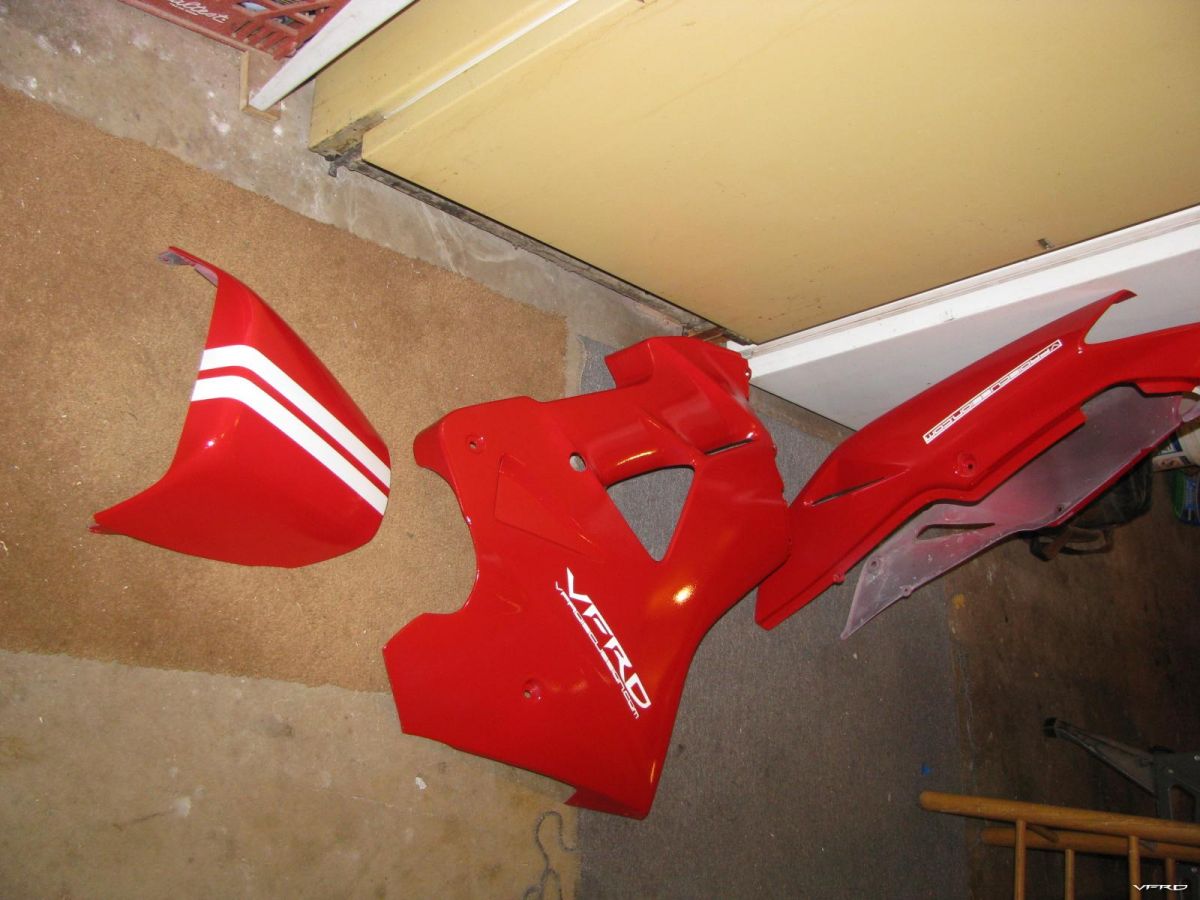 paint 003.jpg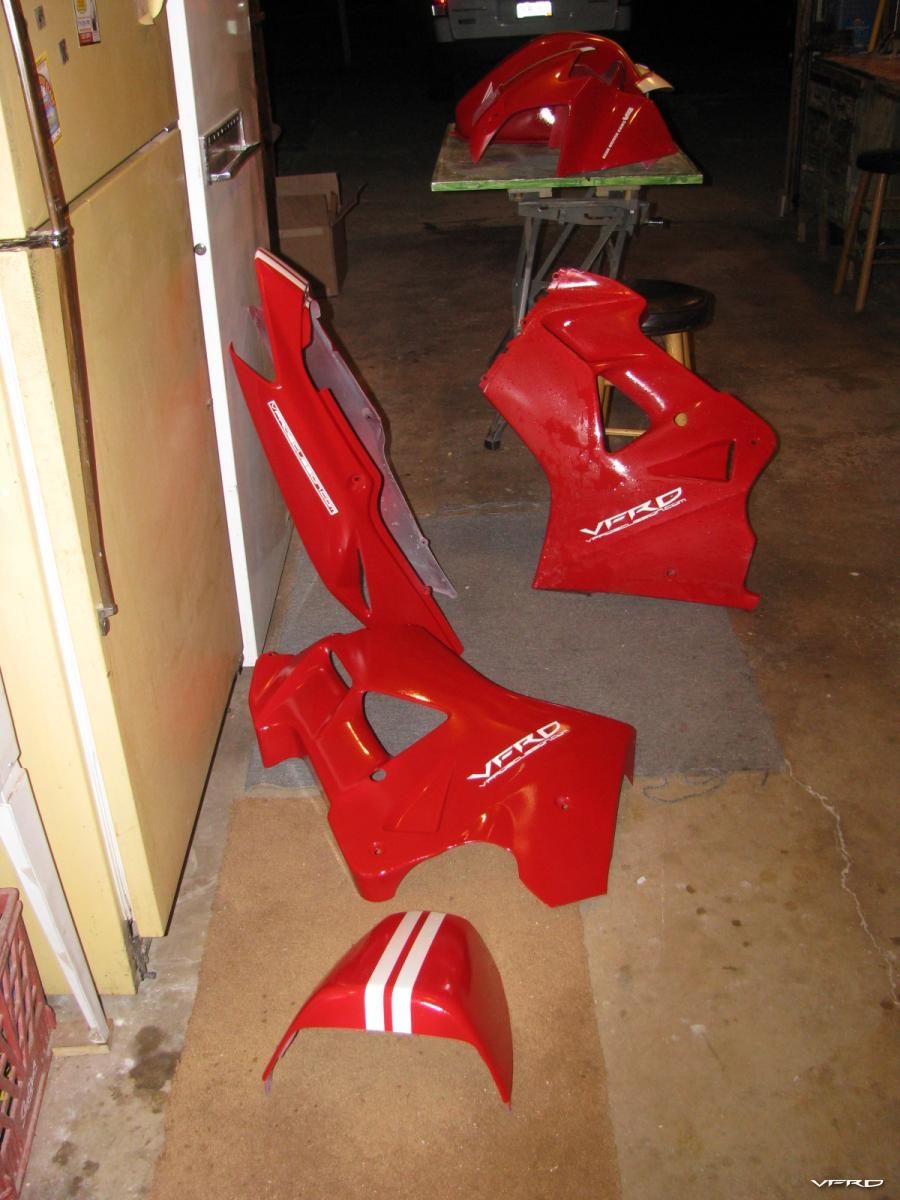 paint 005.jpg
I had my spray gun set up at 20psi - twice what the thing said to do to get better atomization but still I ended up with orange peel all over the clear coat. I tried adjusting the gun for less clear and more air but still it came out all orange peel. So now I get to wet sand some and polish with rubbing compound - more work! I sort of anticipated I would get orange peel cause I am a complete novice to this so well there you have it. My paint project had some setbacks and a redo - oh well its all part of being a motorcyclist enthusiast, spent more then I should have on tools, paint, and well next time I will probably just find a pro and have it done. I got paint everywhere in the shed, on the floor. I ran out of mixing cans so I used a plastic cup only to find out the reducer ate right through it and spilled white paint all over the floor of the shed, another episode of foul language in the mask. Lucky I was already done with that color. It dont look so bad for a first timer, I have seen much worse. The tape I masked off the stripes with was automotive paint tape but it came up in places and the line is not perfect. The tank lines are a little off but not too bad, heh eyeball job I suppose I need glasses!