Motorcycle Routes in Western Norway.
---
http://www.youtube.com/watch?v=_fd02gNmQiY
MC-routes in western Norway. The Fiord district.
I´ve had several requests on what parts of western Norway is worth travelling on a motorcycle.
In this blog, I´ll point to some of the more interesting routes for motorcycling in western Norway.
Of course there are lots of other routes worth riding, not mentioned here.
The Videos
The videos are from the website
RoadMC.com
, a virtual clubhouse for me and my biker-friends.
Since the site is not maintained anymore, I´ve got permission to publish the footage on YouTube.
The quality could be better, as these videos are from pre- or early YouTube era,
and the codecs from that time where not as effective as they are today.
Click the projektor-icon, and then doubleclick the thumbnail for viewing in YouTube if you want to view in fullscreen.
Full Size
Sauda - Roeldal
Full Size
The Aurland Mountain Road
The route from Aurland to Erdal is very scenic and if you want a rerun, you may take the Laerdal tunnel (15.3 mls long) back to the starting point.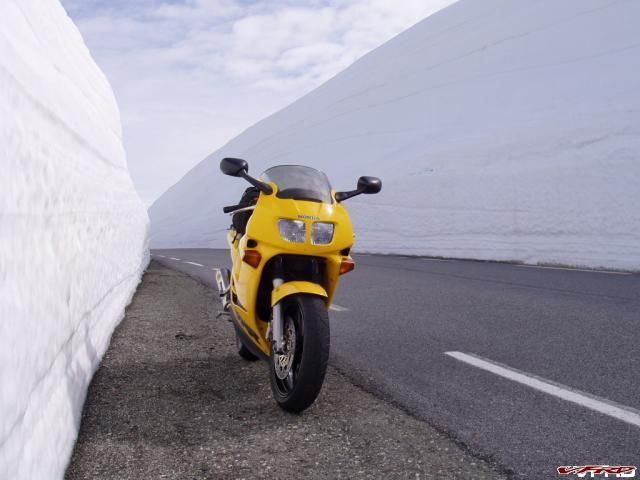 Banks of snow at the Aurland Mountain Road,
(This bike is gone, crashed in 2005)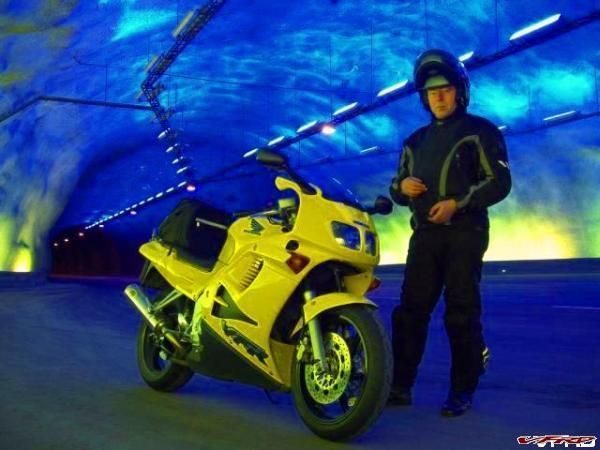 The Laerdal tunnel
Full Size
The Sogn Mountain Road
The Sogn Mountain Road is one of Norway´s more scenic roads, overlooking the peaks of Jotunheimen, the highest mountains in Norway.
Sogn Mountain Road, Norway
Full Size
The Atlantic Road
Full Size
Lysebotn
Having no footage from this route, I found this one on YouTube.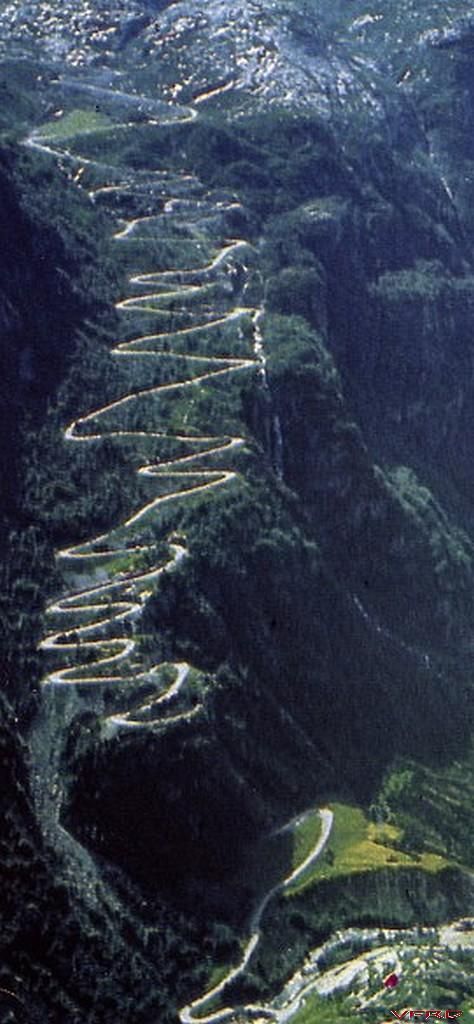 Lysebotn, Rogaland, Norway
The road down from the mountain is famous for its switchbacks including the tunnel at the bottom with its 180
o
corner, deep inside the rock.
photo: Norwegian Tourist Office)
Full Size
Gaular Mountain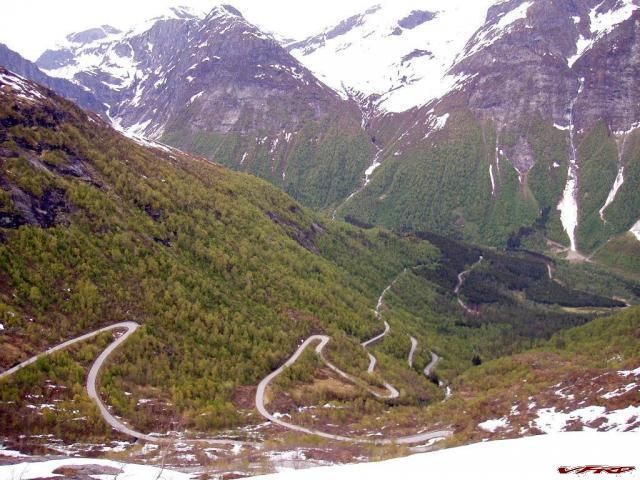 Down Gaular Mountain, Norway
Full Size
1