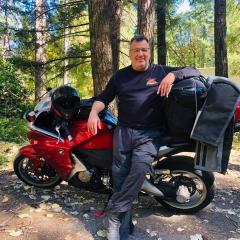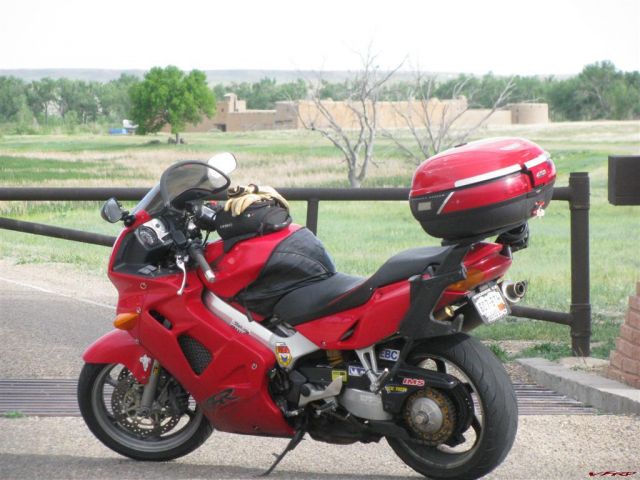 The old girl in front of Bent's Old Fort
Seems I haven't made a blog entry in months, I just haven't done anything bloggable since riding with some guys from work. I take day rides still to places I have gone more times than I have digits on my hands and feet, so it seems redundant to blog about it. However recent changes in the website (this one vfrd) and its members have sent me into a mood of self examination, perhaps doubt, perhaps giddy anticipation, and always cautious about future outcomes. I have always considered vfrd "my baby" ever since it was a silly little Delphi community. I always make changes at the end of the riding season, and every time I do a slew of comments and admonishments of woe are handed to me in nice neatly packaged forum topics. Where's this, where's that, what happened to ......my website! So it always puts me off a bit to think..wait a minute..I thought it was mine! Like a light bulb burned out over my head with the awful truth. Truth is its not anymore, it seems to have a life of its own now.
Now what really set me off was the "7th Gen Group Buy" - something I was not expecting at all, and well its something I am happy about - I must admit, not that I am expecting it to happen, but it is the idea really that is so strange. The 150 or so members who have come on board to honor me with such a gift is just beyond my reckoning, I have no anchor to lash onto here. So it has become a ride of self doubt, giddiness, and anticipation for the days to come. Doubt ..For all you do..they say, not knowing that vfrd is my salvation from boredom, the one place where I can go and talk about the things I really like to do. Especially this time of year when the shadows are a bit too long mid day and slightest hint of clouds could have you shivering - a winter storm brewing. So this season is over and a winter storm is brewing up a brand new vfr, a brand new vfrd, and perhaps a brand new ride for me? Do I deserve it? - some say so, I don't think so! I just cant help but get choked up at some of the things said about me in that thread, (ie, bayarearider, dutchinterceptor, cornercarver) so I have to close the page and go look at improving the php code on the homepage. It is afteral..my salvation from winter..playing with the website making it better. For all you do they say, if only you knew what it is like to be so afflicted~!