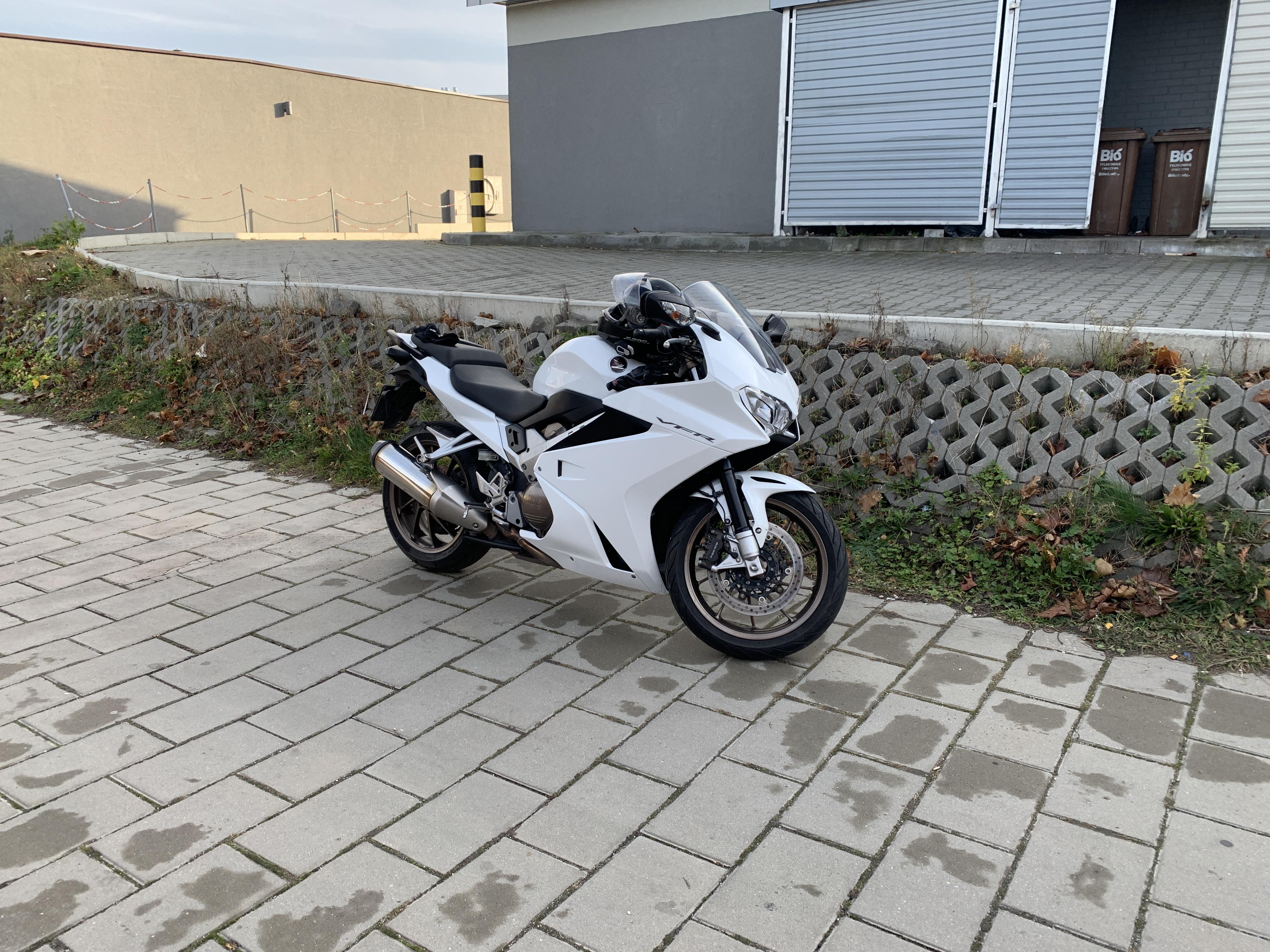 Content Count

25

Joined

Last visited
Community Reputation
15
Good
Recent Profile Visitors
The recent visitors block is disabled and is not being shown to other users.
Hi Guys. Looking for an recommendation for a front tire. 2016 vfr have let say OEM front and rear tires. In my 2009 vfr was Metzler tires. And in my 6 years of own it they have cooperated with me very well 🙂 my riding style is quite calm and not cornering. So maybe You will recommend me something.

So it is better to remove it or not? Any major differences? As I understand only yellow equipment should be removed? And one pipe should be blocked?

Hi. My friend have changed pipe from muffler to this big box below motorcycle. I don't know how this is called in English.

Looks good and sounds great!

Center stand doesn't work properly with this muffler. But sound of this hp corsa is crazy. I have friend and he is a guy born with muffler in hands 😉 he will make new pipe for it. But if you're bike doesn't have center stand it fit perfectly.

It was quite busy Friday with my vfr. New front breaking pads. Aftermarket central stand from Givi and new crash pads.

GSG mototechnik is manufacture. You mentioned about Copper grease yes? Ore something else?

Hi I have questions (like allways) received with my bike those Crash-pad set. And I cannot understand instructions.. 1. Remove fairings this is clear. 2. When I remove this long bolt engine will not fall down? After that I need to get original pad from this bolt? And each side need to be done separately? Next put it through this mounting hardware piece and distance pad this long screw? 3. Temporary without finally screwing this long bolt remove shorter screw from engine and finally screw it with distance piece to engine. 4. Each site should be done separately? Sorry this is quite crazy for me. I will be grateful if You can help me with this 🙂 Thanks in advance.

Quick question what is value of torque to mount break calipers? Maybe some one have technical documentation in advance? BR Remigiusz

From yesterday 🙂 take care!

Really nice video! Keep going!

Hi I have owner manual. But Im a little bit confused - please check my photo and let me know if those are this collars?

Quick question when I want to use seat in high position some bolts have to be added? Do someone have a photo of it?