70 Degrees In December And Deals Gap Is Empty!
---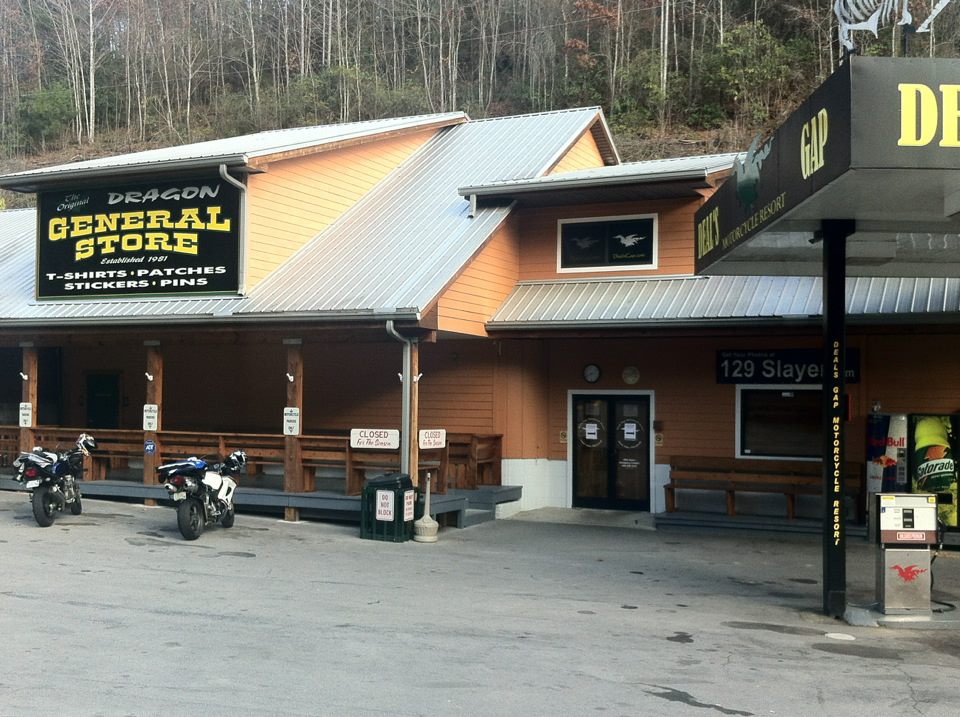 Sunday around 4:30 the phone rang and it was my friend Greg calling to see if I was up for a ride on Monday as the weather was going to be great and he had several vacation days left to use this year. Knowing that I start my new job with Sherwin Williams on Thursday, Greg knew I was probably able to enjoy the day on the bike. When asked my very first response was "Deals Gap?" "I've never been..." Greg replied. He was looking for a day ride but not for what was about to transpire. We agreed on the destination as I promised him we could make it there and back without freezing or getting killed. What we didn't know until well into our ride was how wonderful the trip was to be.
We rode US25E to the Cumberland Gap and then on to Morristown and Newport TN. If your heading to the Great Smoky Mountain National Park from I-75 north of Lexington, KY let me explain that you can enjoy some really nice riding from Corbin, KY to Gatlinburg via US25E. The route is all four lane from that point on but winds through the Cumberland mountains of eastern Kentucky and Tennessee and allows cyclists an opportunity to be entertained by good curves and beautiful views of mountains and lakes. And the route only adds about 30 minutes verses taking the slabs of I75 and I40. From Newport TN you take 321 right into Gatlinburg and bypass the mess of Sevierville and Pigeon Forge.
Greg and I stopped in Gatlinburg at Calhoun's for a BBQ sandwich. Then we were on our way through the national park towards the Foothills Parkway and Deals Gap. To my surprise it was all deserted. I've never gotten to really ride the great roads on the park due to traffic which normally prevents speeds in excess of 25mph. Willing to risk a ticket, we opened the throttle a bit and really enjoyed the Little River Road.
The Foothills was totally empty and provided a great pass! Deals Gap also... totally empty less a small group of state workers clearing trees in one small section and a pack of about six GapRats and Motards who, like ourselves just couldn't pass up a great day! They were much more LOCAL than Greg and I and were pretty much amazed we would make the 465 mile round trip for a few passes. OH... but what a few passes!! To get that road completely free of traffic and enforcement... that's pretty much priceless.
Here is a video of the Little River Road pass in the Great Smoky Mountain National Park. Like you've never seen it!