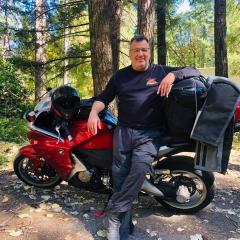 VFRD once again gets hacked, as some of you know, after all the work and the money I spent securing the site with the upgraded forum software I must have missed somthing and they got in and changed the board wrapper with a downloader trojan. I deleted it as soon as I saw it, they seem to always attack the board wrapper and plant a frame in there. I am thinking of writing a script myself that refreshes the board wrapper every hour with a clean wrapper so even if they do get in and change it the script will wipe it clean when it trips.
The problem is we are not exactly sure if they are changing the wrapper by gaining access to the admin area, using ftp, or directly infusing database code in somehow and avioding passwords and such. I checked my ftp logs and I am the only one on them, I changed the user names and passwords to the database, and put in new passwords for myself in the forum admin area and the cpanel server access area too. Then I ran virus scans, file checker scripts from invision board, deleted all files I no longer needed and checked for any backdoor files they may have left.
I am sort of resigned to it a bit that I am unable to stop the hacking on the wrapper so I plan on doing some automated clean up scripts that negate the damage for as short of an amount of time as possible. Its like graffite really, you cant stop it you can just paint over it clean it up. I am taking that tac now.
yesterday some kid from Fort Carson - a young soldier and his buddy were out pulling wheelies on Acadamey blvd, one pulled a wheelie in front of a cop and then they both ran as the cop turned on his lights, they speed at triple digit speeds till one of them colided with a car and died at the scene. I posted it in the forum. My freinds and I gathered at Dans place to watch the MotoGP races I recorded on dvd, and we talked about it for about ten minutes. Craig said he saw the bike still on fire as he turned off the highway to come to Dans place. then we forgot about it as soon as the races started - Darwin wins again!!
Be safe out there.
I have a ride organized for this comming sunday check the calender if your in the area and want to sport tour colorado!