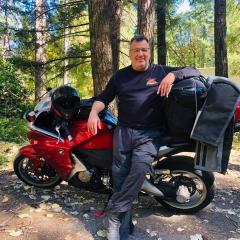 Well after returning home from the Mosca Pass ride I have not touched the XR since last week, too disappointed to do so. Until I mustered up the patience to replace the scored up cams. Which I did, and promptly ripped up that set too. OOKKKAAAYYY maybe I am missing the root cause here!!
This time I took the head off and took out the spark plug and pumped the kick start to see if it was oiling the cams? NOPE NO OIL OUT OF THE DARNED JETS!!
So I took off the plate to the oil filter and shot compressed air in the hole, it sprayed out perfectly - no clog? But then a pin and an O-ring fell out onto the floor? I looked where could this go, checked the manual no pin supposed to be there! WTF were did this pin come from? I then took off the whole side plate clutch cover and found a spot where it could go, checked the manual sure enough there was a pin there in the diagram! DUH!! I was in the wrong place! I put it in, put on a new O-ring and put it back together and did the pump thing again with the kickstand, this time oil came out the hole!! YEA now I am getting somewhere!
So far I have solved my overheating problem, new thermostat and and a higher compression cap did that.
Now I think I have the oiling issue licked too.
Still got this jetting thing to solve though all the recommended jets are in there from multiple sources, I think I have the wrong slow jet its too rich for this altitude! Thats my next task after I replace the cam again! Then on to the suspension it could use some softening up must be gunked up with snotty oil in the forks. New seals, and bushings too! Rebuild the shock too! Maybe a softer spring cause it wants to launch me out of bumps!