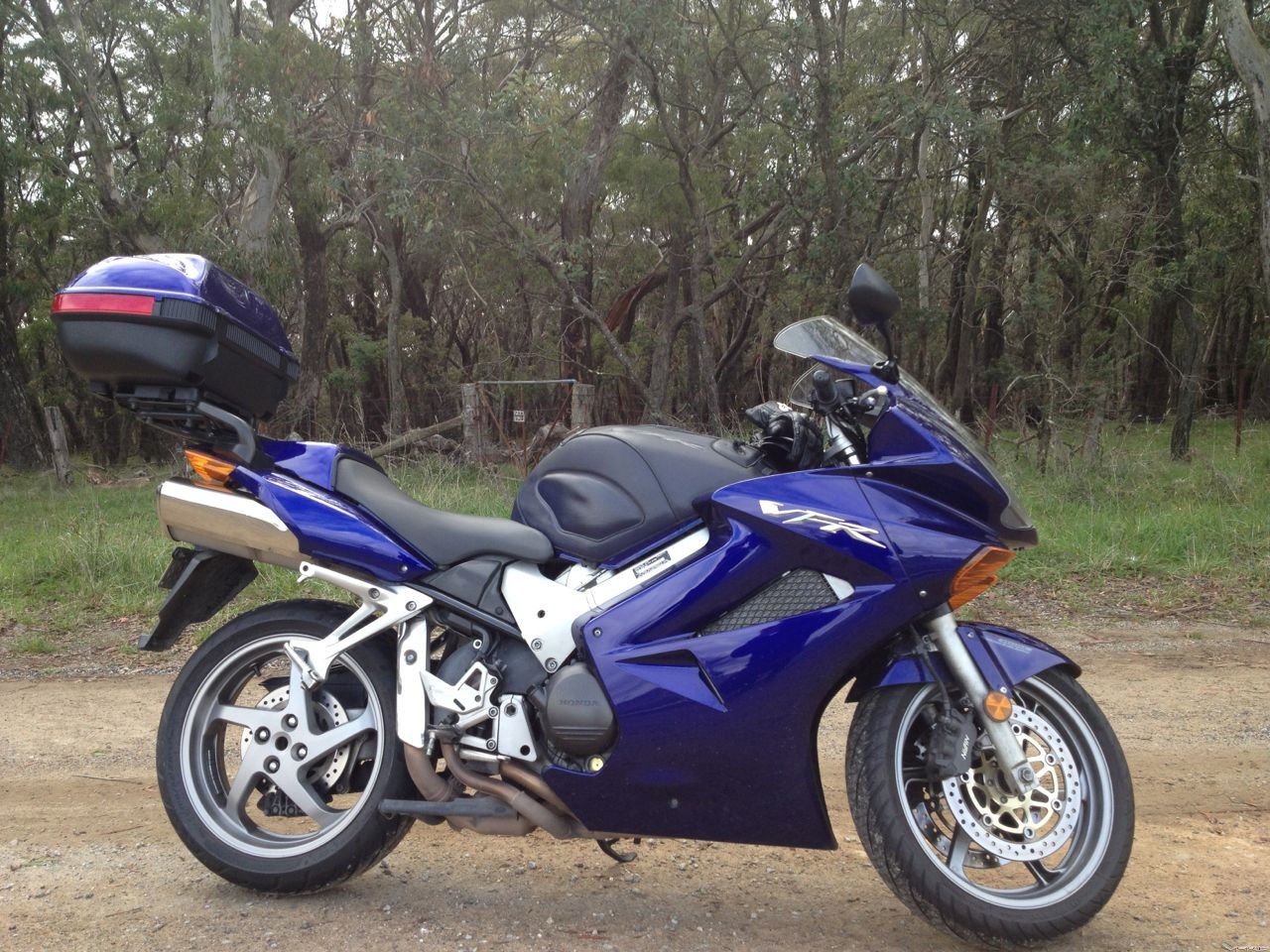 A cool but sunny late autumn day dawned on the Friday for my trip back to my family in Sydney. It seemed like a great opportunity to try a alternate route that had been recommended to me. The main reason that I hadn't yet tried this way is that I estimated it would take around 6 hours - that's double my normal time, door to door, and being a new route, I would be taking it easy.
I also had been warned that snow and ice were real possibilities on this route so weather was also a big concern. But we've had a long unusually warm autumn in South East Australia this year (barely making the single digits, let alone snow and ice temps) and several rain free days before today. A quiet week at work meant that the chances of getting away early where high - all I needed was an early knock off.
I slipped away early and soon after I hit the road west from Queanbeyan. My route took my to Tarago, but here I turned North to Goulburn, where usually I head straight across towards Bungonia. At Tarago I deviated slightly to check on a couple of bikes I saw stopped in case they were lost. No problems there so I turned north. This road is the more well known route than my normal way, and its' not a bad ride. A bit shorter and straighter than via Bungonia. Plus it adds more interstate.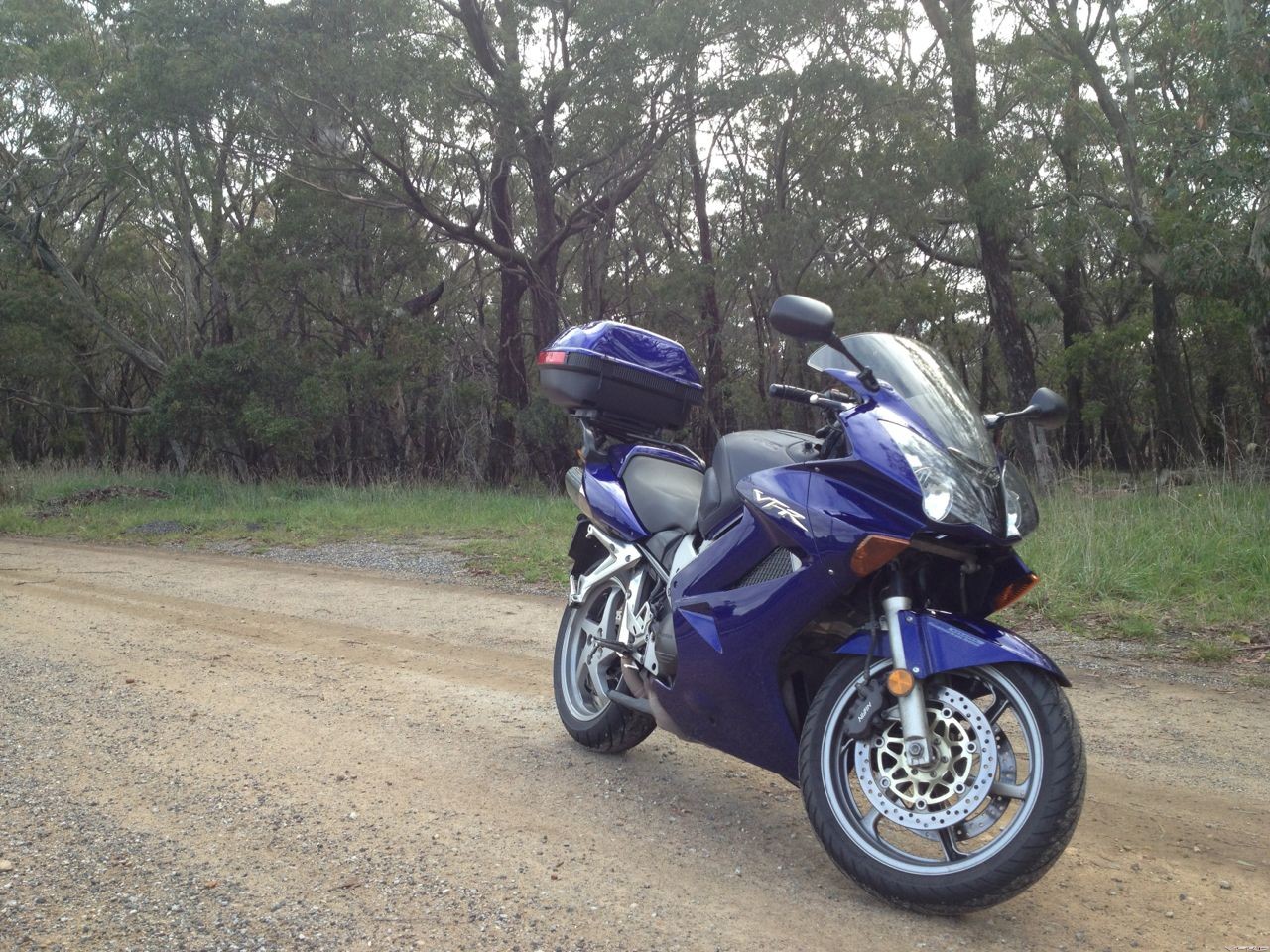 After getting a little lost in the streets of Goulburn, I fuelled up and turned for the unknown. Again, more northerly towards Taralga (NOT Tarago or Tarana... can get a little confusing). The roads were pretty open and flowing, mostly through farmlands. Some resurfacing was underway and the low winter sun often annoying, but otherwise the ride was very enjoyable. And the kms were swiftly covered.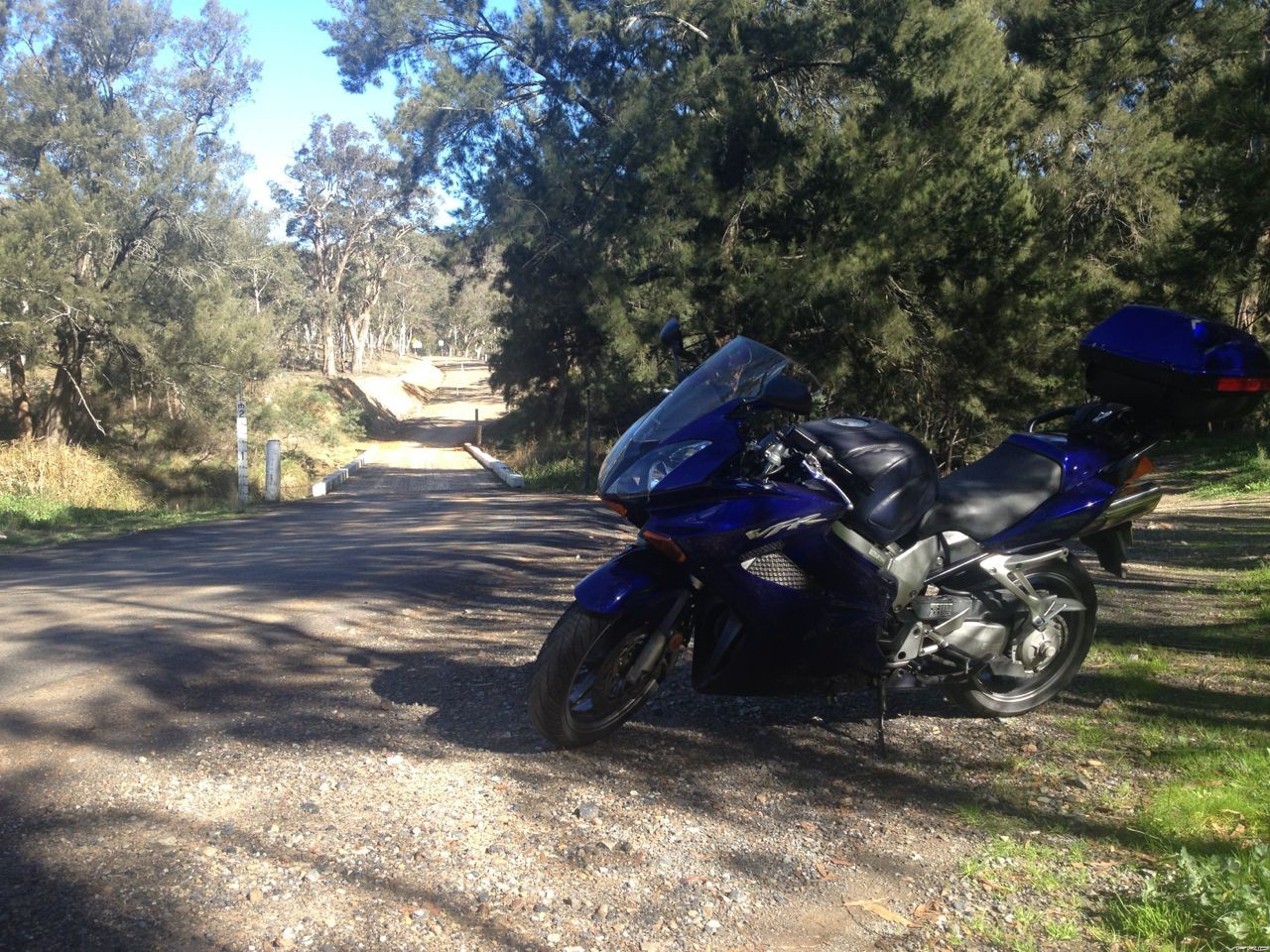 The road continues north over the Abercrombie River. The descent and climb down to the river crossing were fine twisty roads, without markings, but generally wide enough.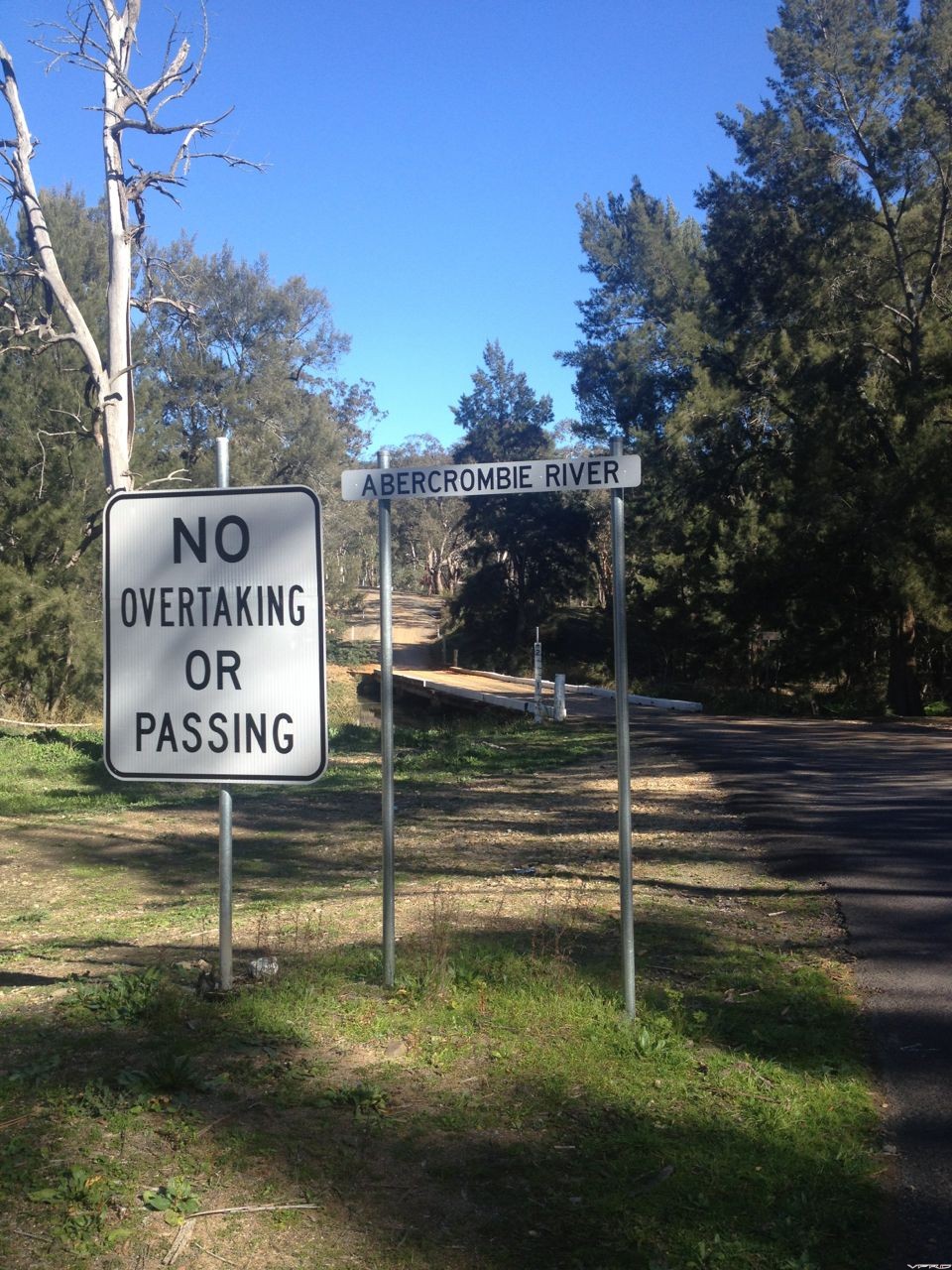 Up from Abercrombie you head towards the back side (from a Sydney perspective) of the Blue Mountains. Again the roads were wide and flowing, but empty. The area is obviously pine plantations and the odd logging truck may need to be avoided.
I arrived in Oberon, grabbed a small lunch and topped up the fuel again. This should easily last me until my doorstep, so no requirement to stop again.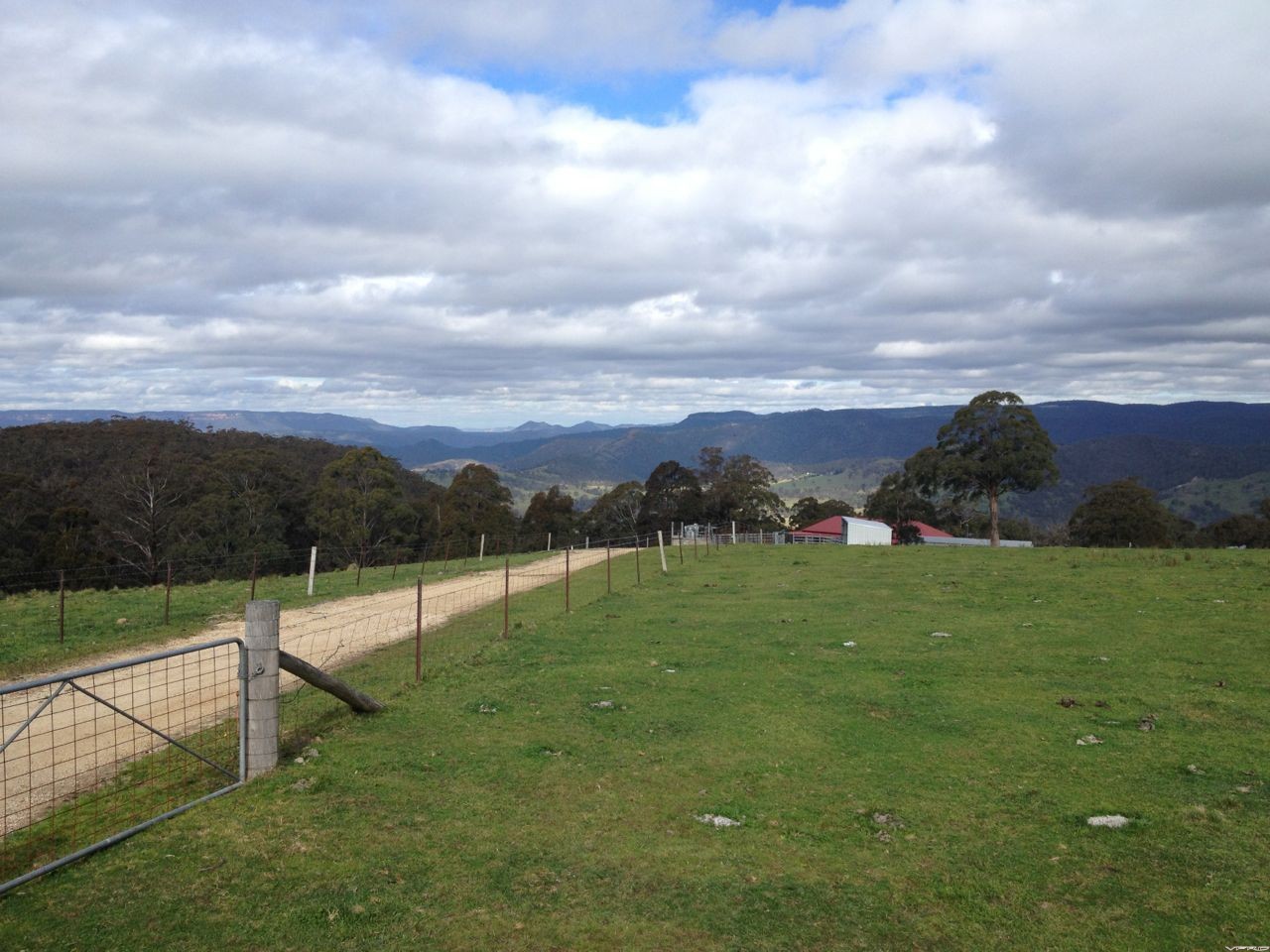 From Oberon, you join up with the road from Jenolan Caves and head towards the Great Western Highway at about Mount Victoria. This stretch before the Highway is the last fun before the grind over and down the mountains. And it's a pretty good bit with some nice vistas of Aussie mountains (so really slightly bigger hills than the rest of the area - not real peaks with snow etc)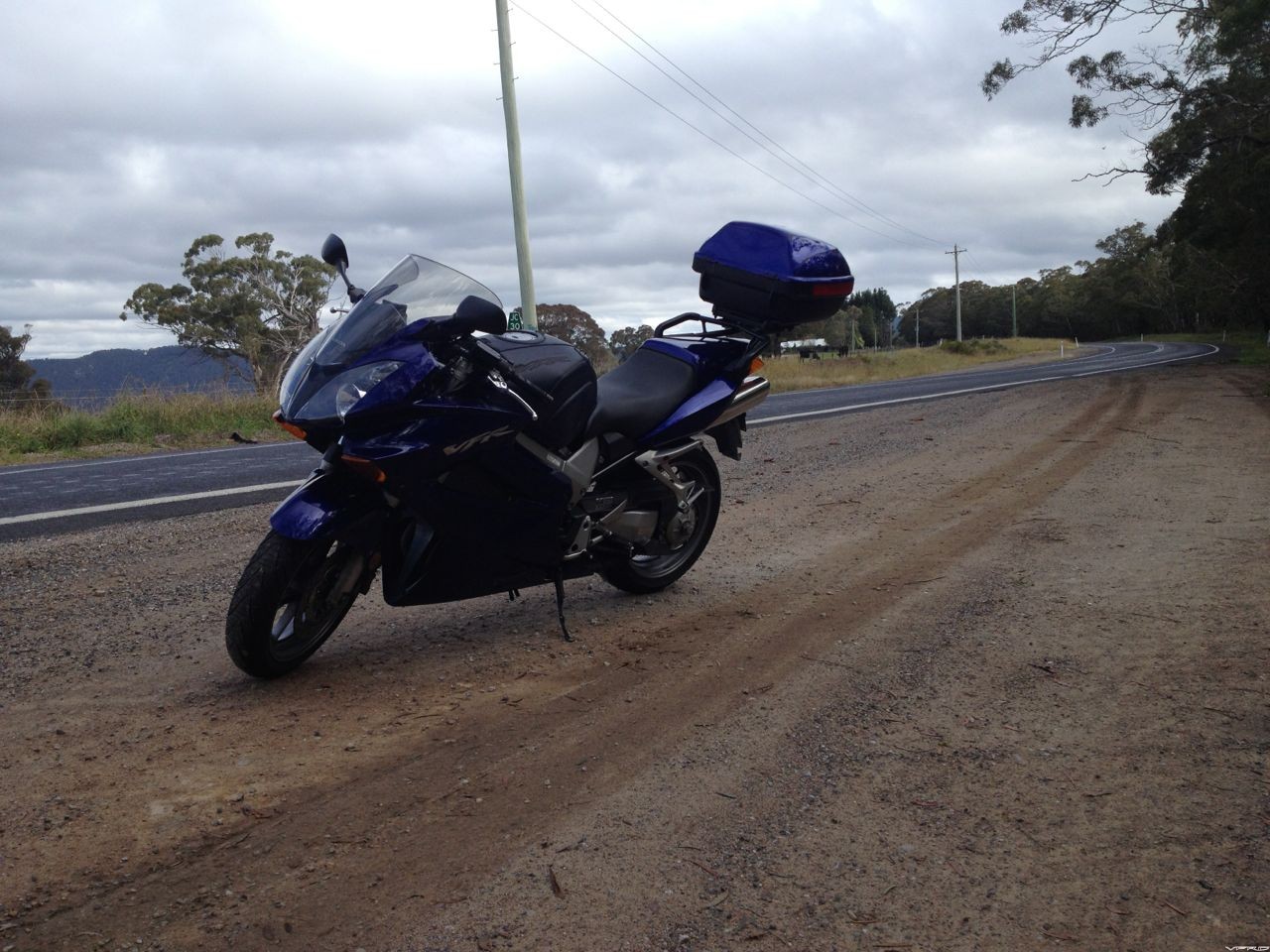 The Highway is being expanded and sorted in a massive upgrade that has so far taken several years so there are slow speed roadworks zones, and the newer areas have reduced limits (because the tin tops can't help running themselves into barriers and off the road all over the place). And the traffic was .... well there actually was traffic, so the fun was over. Still takes about another hour to get over the mountains to home.
A really nice ride and I think heading the other way would be nicer (get the annoying bit out of the way at the start). Pity it is so much longer than my normal route so I'll have to save it for next time the stars align.
Of course the mighty VFR ate it all up without hesitation. It's now about 500km short of 150,000 and then only 11,000km until it rolls over 100,000miles. Its not impossible to hit that by Christmas.