Service time, with a surprise.
---
I put the VFR in for its service today to the usual shop. I had also booked the loaner, a old, but smooth running CB250, that is a bit of fun. 124,000km - a minor service as I got out of sync a bit by doing my last major about 3000 early.
The loaner was still out with one of the other mechanics and not due back. They were apologetic but the service manager set off to find another bike. He came back with...
"How are you with larger bikes" - the VFR is pretty much the biggest bike I've ridden, with only the Streetfighter 848 any bigger in capacity and nothing heavier. I was a bit concerned as I expected him to rock up with a Boulevard or something.
"Uh.. ok... I guess", trying to figure out what he meant - higher capacity just means being sensible with the right wrist. A cruiser or something means a whole different style.
He led me out to the lot, "Because I was going to let you take this" He pointed to a 2002 Suzuki Hayabusa.
I swallowed ... that's a lot of bike. "Ok, I should be fine." I must have been convincing, but I have heard that it's a pretty nice bike to ride, makes a great sports tourer and I figure its about the same weight with a lot more go, and that just means sensible with the wrist. I can do sensible :)
So without further ado (well ok there was still the copy of the licence, sign away my life on the paperwork etc) I was away.
Work is about 5 mins from the shop, so by the time I was rolling in the gate it had likely barely warmed up. I came back out at lunch and set off for a short ride.
I rode down the freeway for several kilometres playing with the gears and roll on accelerations. Pretty nice pickup and a great sound from the Yoshi pipe that seems almost derigeur for most Suzuki sports bikes.
I turned off and headed back into the local shopping precinct, to see what its like through traffic. On the less busy back streets I found it pretty docile, but ready to roar with a small twist. But a nice linear pull away.
After several blocks of first gear slow riding it started to warm up. Whilst the temps didn't climb much my legs were starting to get very warm as the fans blew the air from the radiators over them. Uncomfortably warm actually and I was glad to roll up the on ramp (passing a bunch of cars as I did, grin) and get the airflow. Back to work.
Overall, I did think it was a nice bike. A lot more power than my VFR, very rideable though and easy to control. I don't think I'll rush out and buy one though. Still nice to say I have ridden one and happy to ride one again. Just didn't step of it with the silly grin that I did with the -600.
Might have to look into pipes for the VFR though.
Oh, the service ... found out my licence plate globe holder has burnt itself out. I've been suspicious of this for some time as the last 2 registration renewals have commented the globe was out and I was testing to see if it was bulb life or something worse. Bit strange, perhaps related to either the wiring recall work or the alternator failure. The part is on order.
Here's to the next 125,000 :tour: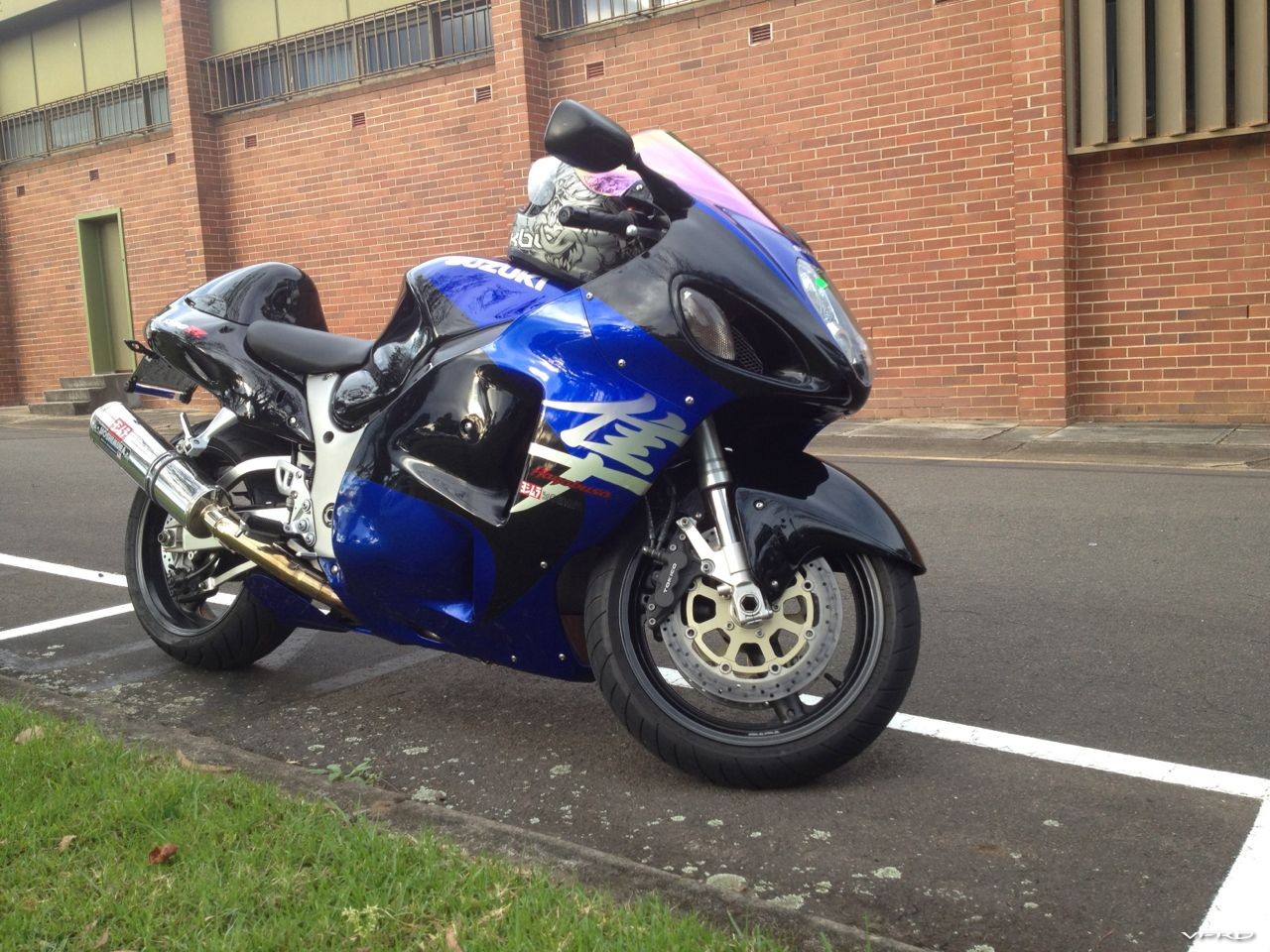 1