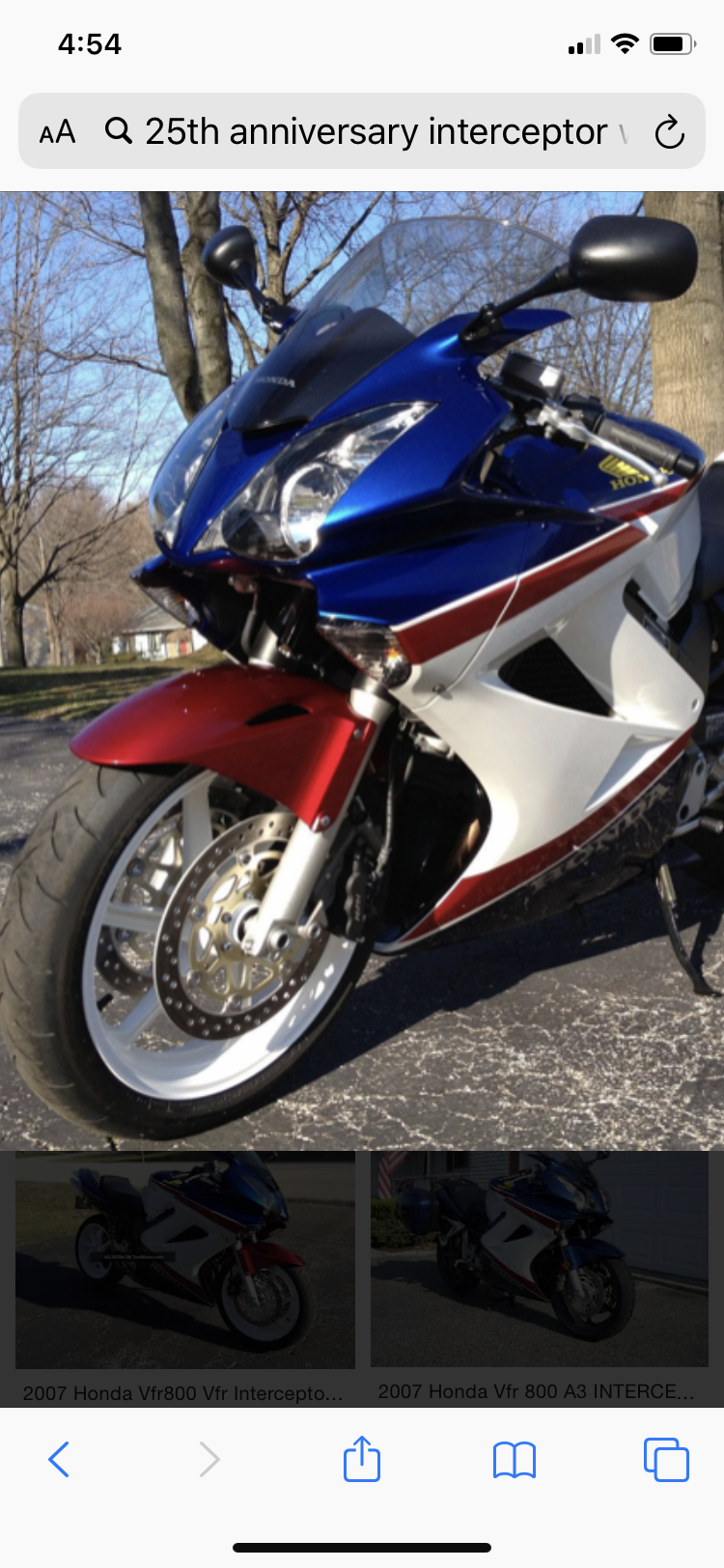 Content Count

3

Joined

Last visited
Community Reputation
0
Neutral
How did you lower the front? Dropping the triple tree? Did you have any instructions? I'm trying to find instructions on how to lower the forks in the triple tree. Any help would be appreciated!

I'm real. Just switched out the fairings for the 07' RWB look. I kept the front fender red like my old 86' VFR750f. It bothers me to no end that the red line doesn't line up perfect but they were Chinese fairing and cheap. You get what you pay for. I'm going to fix it with red vinyl and make it match the 86' 07' RWB best I can. Painting the wheels white as soon as weather permits. I don't want to ride until I figure the triple tree lowering since I already lowered the rear. Prob should have researched before.

Hey guys this is my first post after looking around for a while. Do you guys and gals know I'd a 05' CBR kick stand would fit a 6th gen 04' VFR? I can't find many adjustable kick stand / side stand for the 6th gen. CBRs look similar but if someone could verify that would be great! Or if you know of a quality parts seller who has a good deal on one? I'm going to lower my VFR by flipping the triangles and lowering the triple clamps. Some members have said they didn't need to change out the kick stand since it only lowers it about an inch but to be in the safe side I'm going to get one and the CBRs are way less expensive.