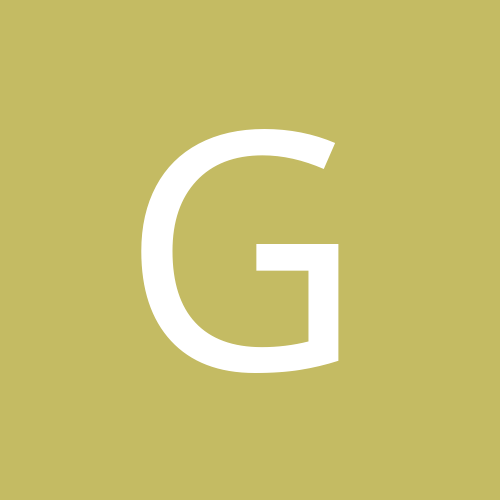 GatorGreg
Member Contributer
Content count

590

Joined

Last visited

Days Won

10
Community Reputation
189
Great
About GatorGreg

Rank

World Superbike Racer

Profile Information
Location
In My Garage:

2014 Pearl White Interceptor (Deluxe)
Recent Profile Visitors
The recent visitors block is disabled and is not being shown to other users.
Awesome bike Kwee! According to Kawi's USA website it weighs 573.3 pounds wet, roughly 50 pounds more than the 8th gen VFR, but you have plenty of extra power to make up for it! If you get a chance, please post a new thread giving us your thoughts on the new bike as it compares to your old VFR, pros and cons, etc, thanks. https://www.kawasaki.com/Products/2018-Ninja-H2SX-SE?cm_re=GLOBALNAV-_-TERTIARYNAV-_-2018NINJAH2SXSEIMAGE

Oh wow - more pics / link please?

I believe for 2017 the 12 volt accessory socket not only moved location but also became part of the VFR's standard equipment. Since it's not an optional "accessory" like the older version this might explain why you can't find any info on it. Therefore I suppose you would need to find it as a replacement part. There's a place in England where I bought my VFR badges that has a website with part schematics for almost the entire bike which might show the individual parts involved, try: www.LingsHondaParts.com

Unfortunately I'm probably gonna bail on the ride this Saturday - forecast is for 80% thunderstorms all weekend which sucks. Plus I've got family coming to town for GG Jr's graduation so I should probably spend time with them - LOL

Florida just passed a law making daylight savings time permanent which would mean after "springing forward" we would never "fall back" so we'd basically be in the Atlantic time zone for much of the year 😀 I think it still needs the approval of Congress. This article has some interesting history of the issue: Sunshine Daydream: Florida Bill Would Make Daylight Saving Time Year-Round https://www.npr.org/sections/thetwo-way/2018/03/08/591925587/sunshine-daydream-florida-bill-would-make-daylight-saving-time-year-round

I'm 99% sure that Smoke did - I think his username is actually Smoke4ndMears but he might be on the other forum - I forget. There's a thread somewhere discussing an awesome vid he made (see below) where I remember him saying his only mods were a slip on exhaust and the Honda quickshifter modified to GP shift pattern.

Hot Ducati Panigale V4 recalled after fire https://motorbikewriter.com/hot-panigale-recalled-after-fire/ I heard Ducati is renaming it the Ducati Incendio 😂

The Honda Sweden website still lists the VFR800F for 2018 (see screen shot I took below) - wouldn't that suggest that the VFR800F meets the latest Euro emissions standards? They changed the 8th gen's exhaust system a bit when they did the mild tweaking of the bike for 2017 - I thought that was done to bring the bike into compliance with the latest Euro regulations.

I assume the earlier generations of the VFR were also sold in Australia? I find it interesting how the vid is captioned (see screen shot below) like a grave marker as "1998-2017 VFR800F", and not something like "1983-2017 VFR". This gives me hope that there will be a 9th gen VFRXXX(X). What's scary though is their use of the hashtag "#farewelltotheVFR" instead of "#farewelltotheVFR800F".

I found and read the FB post and watched the video and it's interesting how they are very careful in their wording to focus solely on the VFR800F model (and its beginnings in Australia in '97/'98) and that this model has reached the end of the line. IMO they are leaving the door open for an all new model / generation - for example a 2019 or 2020 VFR1000 to compete with the V4 powered Italians

Knew it was coming but still a sad day

FWIW, here's a link to the page on Delkevic's website for the full Delkevic system (including headers and mini carbon mufflers) for the 6th gen VFR. I don't see any pipe dimensions but the dyno graph (see below) shows a peak hp increase of 4.61 hp. I would assume their full system would provide similar gains on an 8th gen but that is pure speculation on my part. On the other VFR forum there is speculation that the full Delkevic system might shave about 17 pounds compared to stock (primarily due to the much lighter muffler and elimination of the cat) as well as allowing the engine to run cooler while providing a sportier exhaust note Link: http://www.delkevic.us/index.php?route=product/product&path=3162_7652_7757_7762&product_id=5300&Title=Full+System+to+fit+VFR800+V-Tec+(2002-2009)+with+Mini+8"+Carbon+Fiber+Round+Muffler+and+Stainless+Steel+4-1+Headers&SKU=COM0116

Holy crap that looks like an awesome road trip!!! Did you do a thread on it? If so, please post a link.