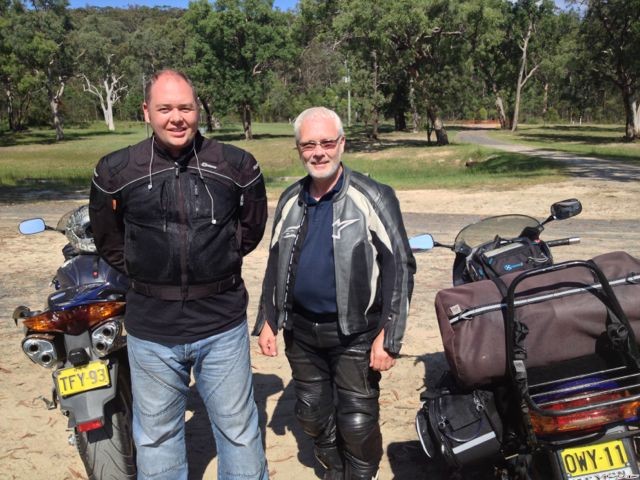 Down under is currently hosting Pat, otherwise known on this forum as dunn2007. He's been here a week and already clocked up 2000km on the 2000 VFR that he procured for his time here. Go Pat!
I spent the week trying to pick a day to take off and go for a ride with him, but work commitments made it impossible. I suggested we catch up on Saturday for a short ride up the Putty to the Grey Gums. While the weather initially was forecast as showers, I was convinced it would be clear by Saturday. I invited some of the regulars from work, but with the short notice and they didn't believe me regarding the weather, only two turned up.
Of course it dawned a little cloudy, but the kind you know is going to burn away leaving only sunshine... perfect. We left Windsor with me leading. My first time leading a group and while I kind of enjoyed not playing catch up the whole time, I didn't really like it. So it was a easy ride up to the Grey Gums Cafe.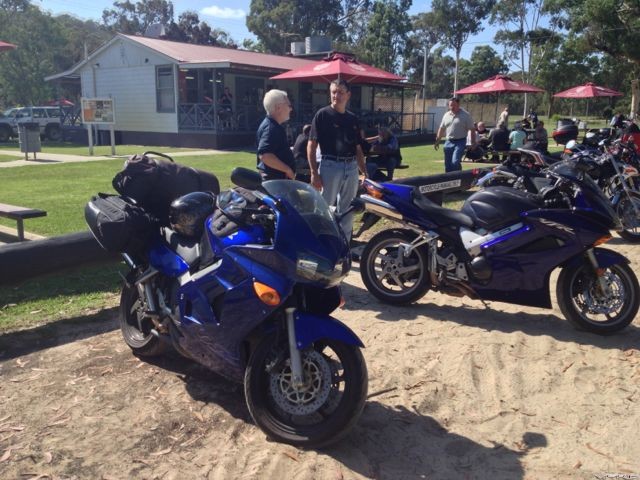 We stopped here for a coffee break. The plan was to head back again down the Putty and home. However we pulled out a map I had brought along and started talking with Pat about where he wanted to head and what his plans were. Turned out he really wanted to head north, ending up near Brisbane.
Well, says we, you're already a couple of hours on your way. With some of the best roads around stretching north towards Brisbane it was suggested that he head north from Grey Gums. It was only about 10am so he had a lot of (very nice) daylight to use up.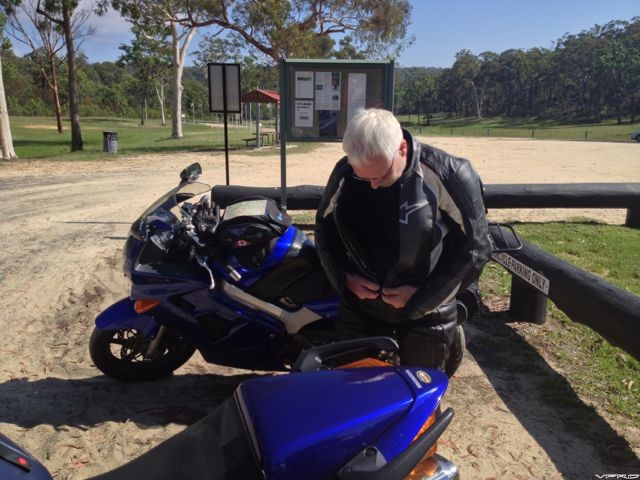 So I bid farewell to Pat and turned to follow the others home.
We headed almost the same way home, with a little detour to the Sackville Ferry. There's another ferry on the river, I didn't know about this one either. It wasn't really a great detour as the road wasn't in the best shape. Though much nicer than the north side of Wiseman's!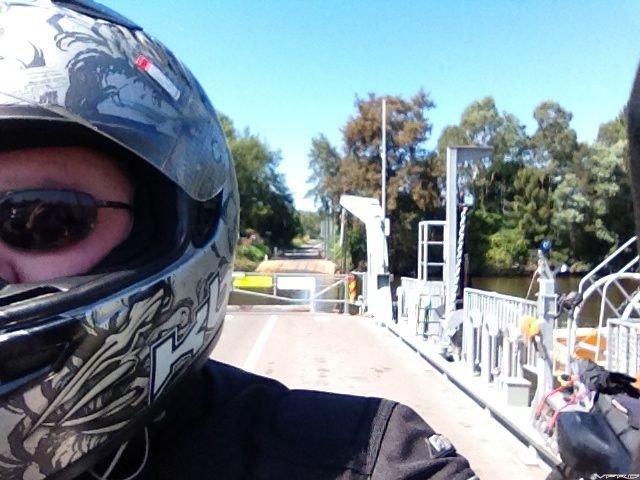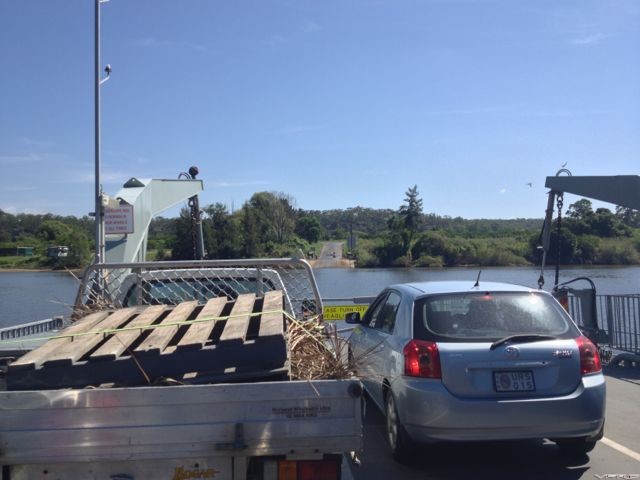 I arrived home sometime around 1pm. As I write this, I presume Pat is winding away north, enjoying roads such as Thunderbolt's Way. I hope to catch up with him on his return this way.