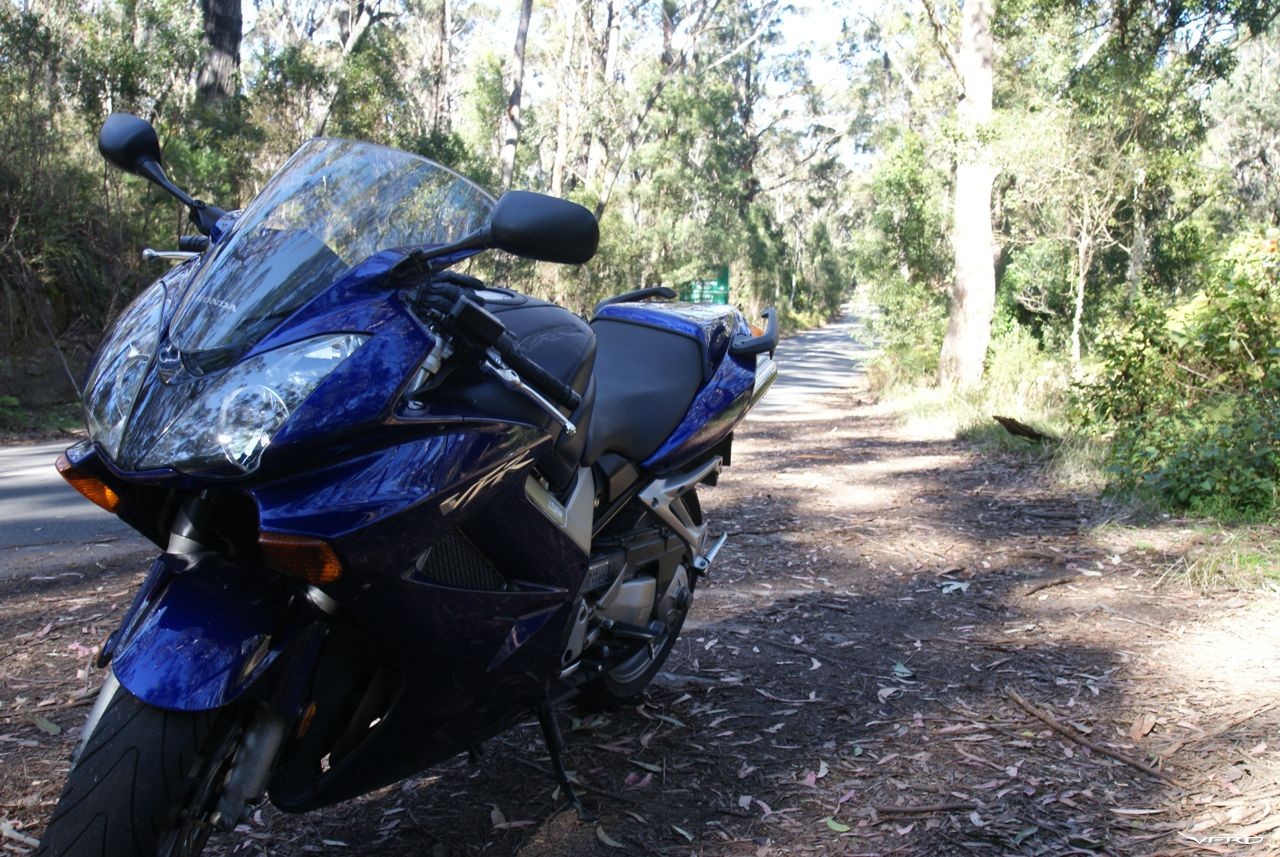 The weather has been really mild this winter, but the Mrs has been putting in a lot of shifts over the weekends, so no opportunity to ride. However today was different and she took the kids to the gym, whilst I went off for a ride. I wasn't actually sure where I wanted to go. I didn't feel like an all day one, so the Putty/Wiseman's was out. I was torn between riding somewhere new, or picking somewhere close and staking out a photo spot to catch whoever might come past.
I decided to head to somewhere new, and a loop from home down Mt Keira and then back up the (famous) Macquarie Pass, both of which were new to me, seemed like a good idea. Mrs headed to the gym about 8am and I was on the road shortly after. I headed south on the freeway to the Picton exit. Instead of turning north to Picton, I turned south to Wollongong.
Not long before the descent out of the tablelands, I hit the turn off for Mt Keira and headed down. The road here was very much a third level road (and quickly turned into a paved one and half lane one). I immediately felt unsettled. I had been struggling all morning with turning the bike and the narrow technical road I was on only made it worse. Of course, I really hate down hill too! One thought is that having spent weeks hundreds of kilometres on a straight run along the freeway the front was probably very square, which would't help turn in. But at this stage I don't really know what was happening I was just feeling a strong lack of confidence in the bike so I took it real slow.
I stopped at a lookout at the top, taking this series of photos
(Of note, this shows the place where I joined up with the Charlie Boorman ride several years ago)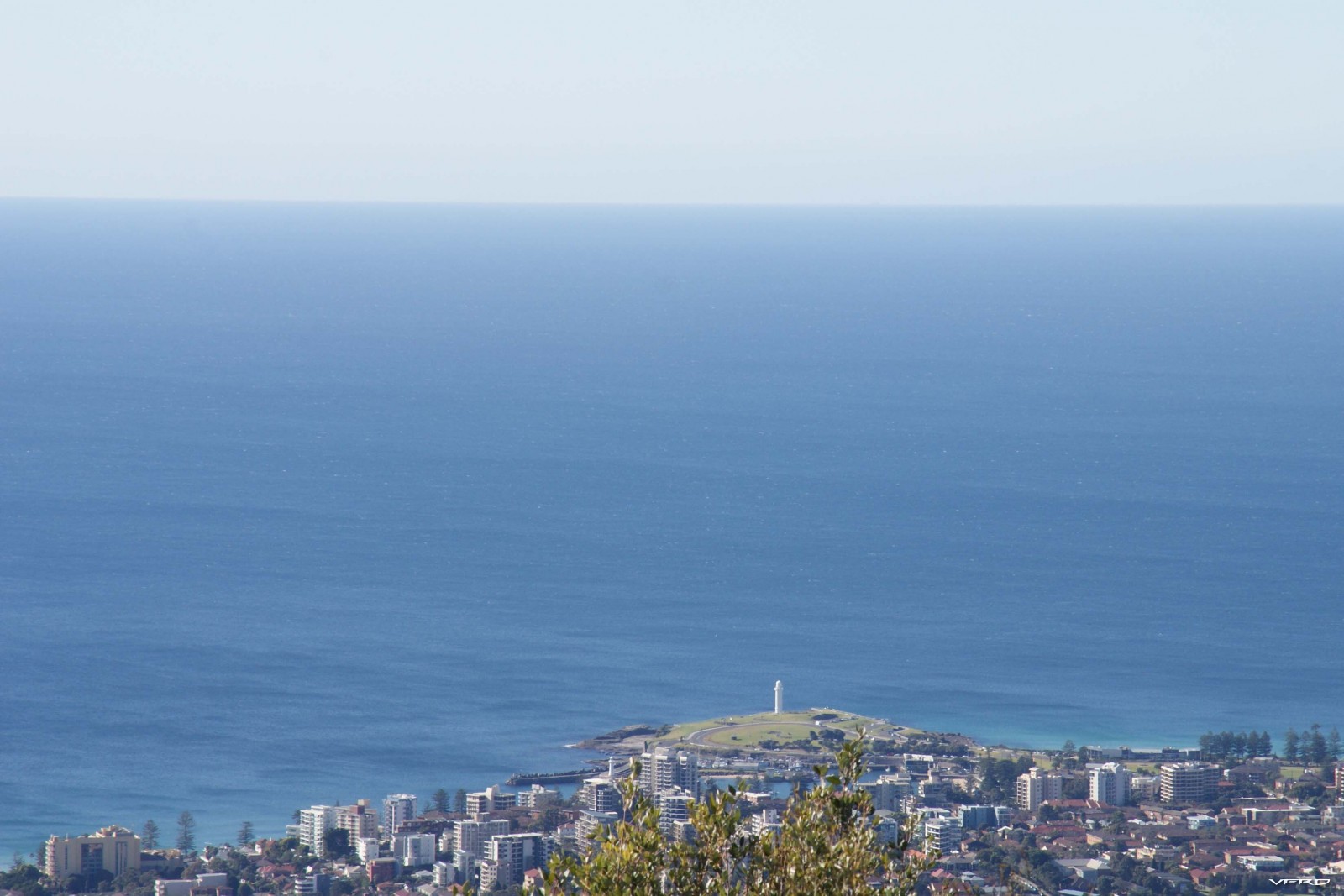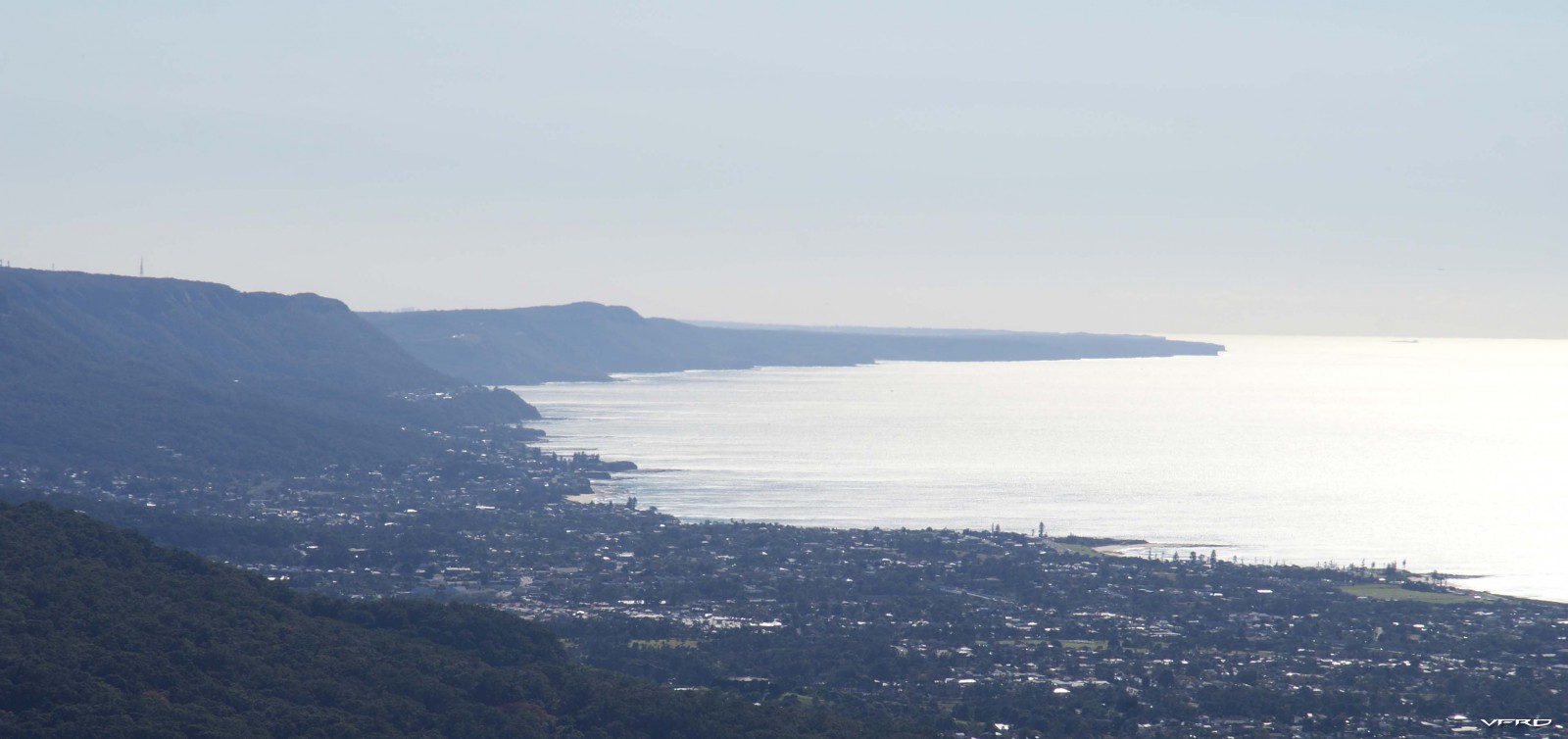 (I also suspected the front for being slightly overinflated, so made a small adjustment here)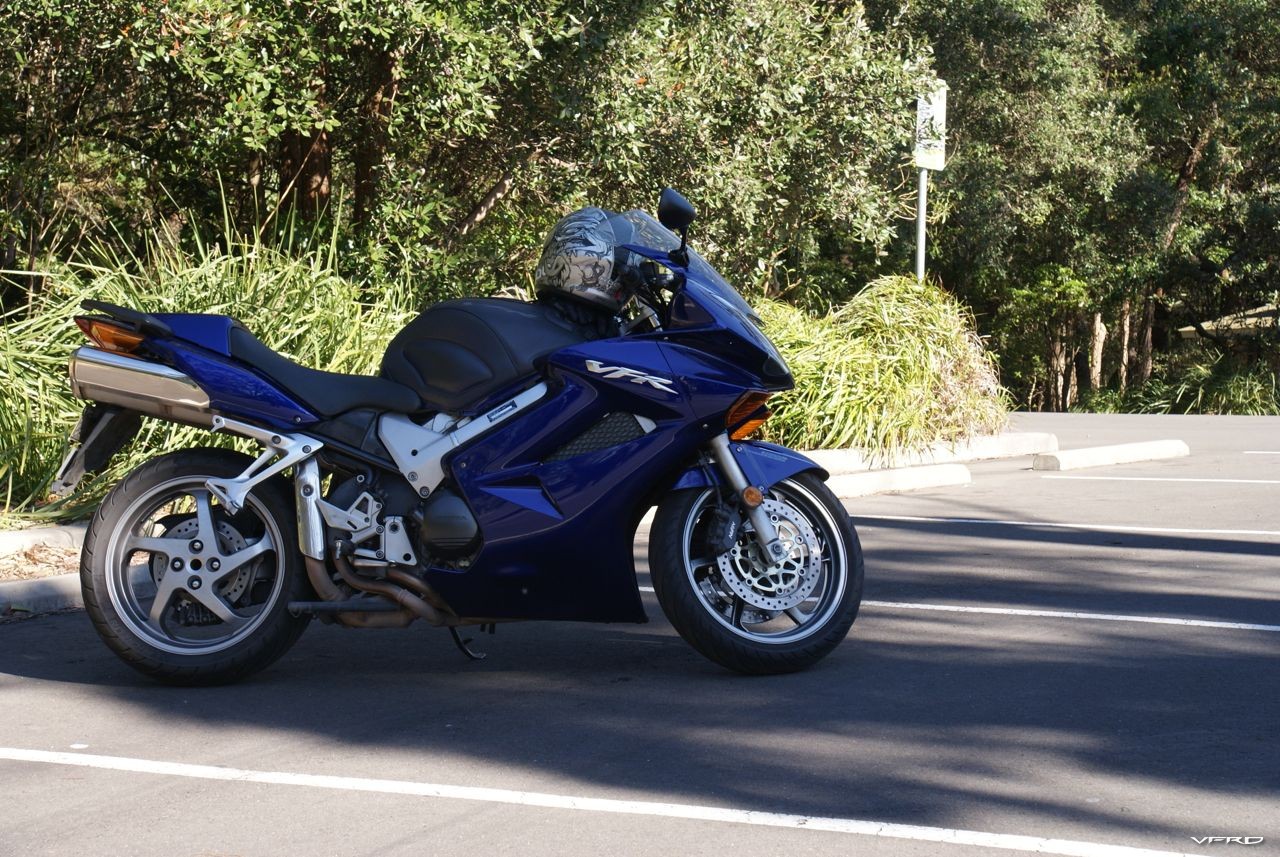 I got back on the road and felt a bit better. I wandered slowly down the hill and reached Wollongong before long. At this point I was really not interested in continuing to Mac Pass, but still had to get home. I fuelled up, turned around and headed back up the hill.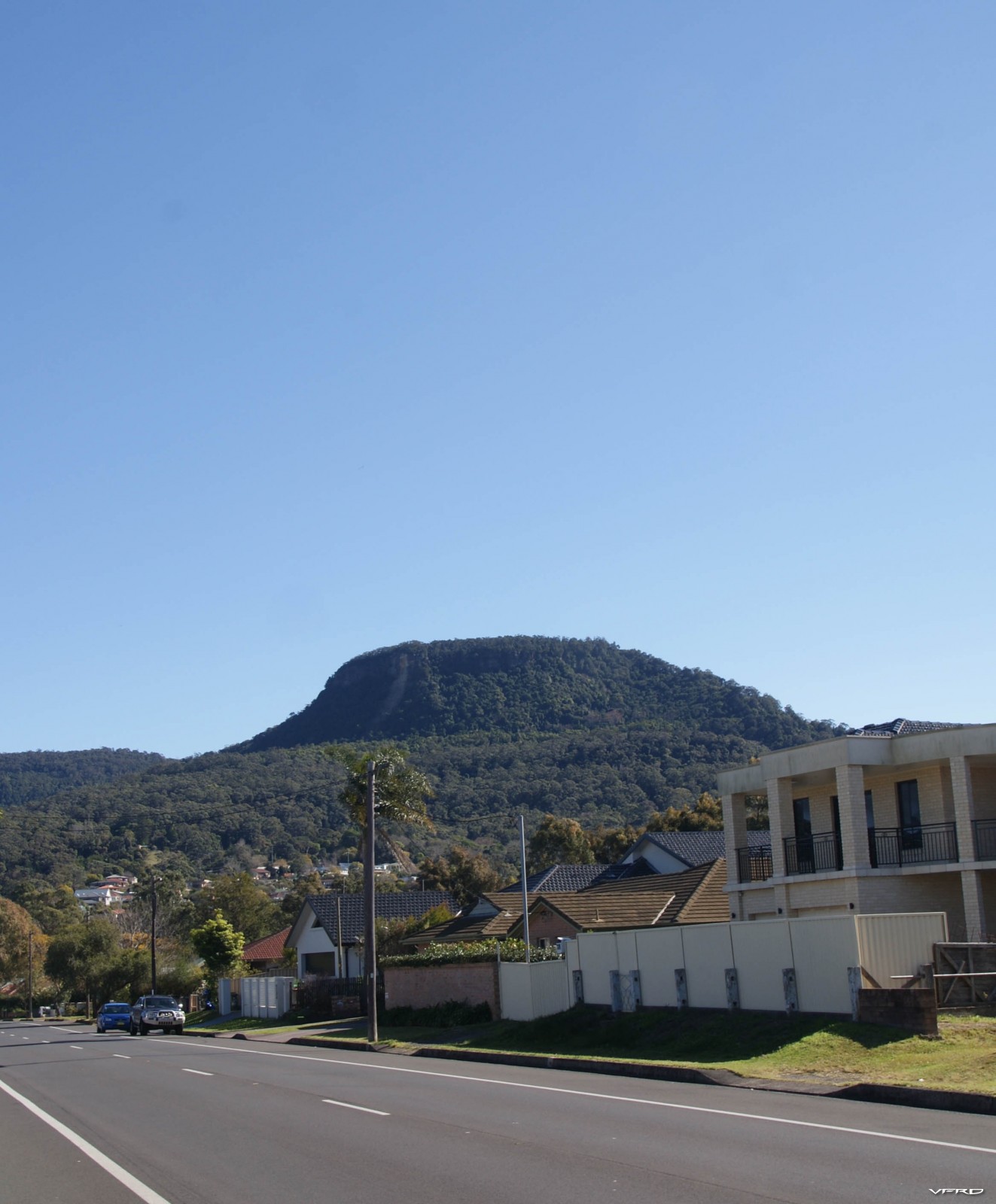 I explored a couple of other roads briefly as I headed back up the hill, before eventually picking one and heading to intercept the Princes Freeway rather than the Hume Highway for the leg home. I managed a stop before I got onto the major roads for a little photo session.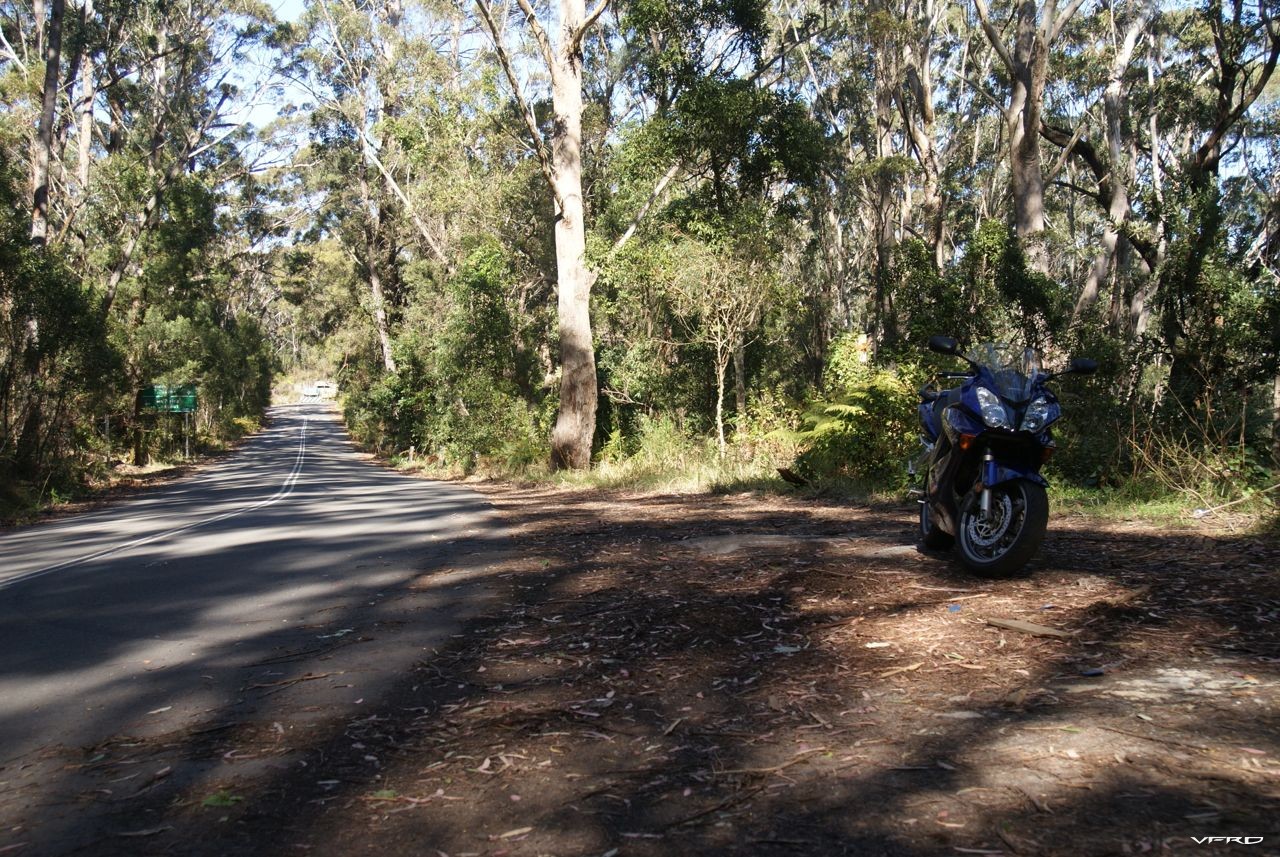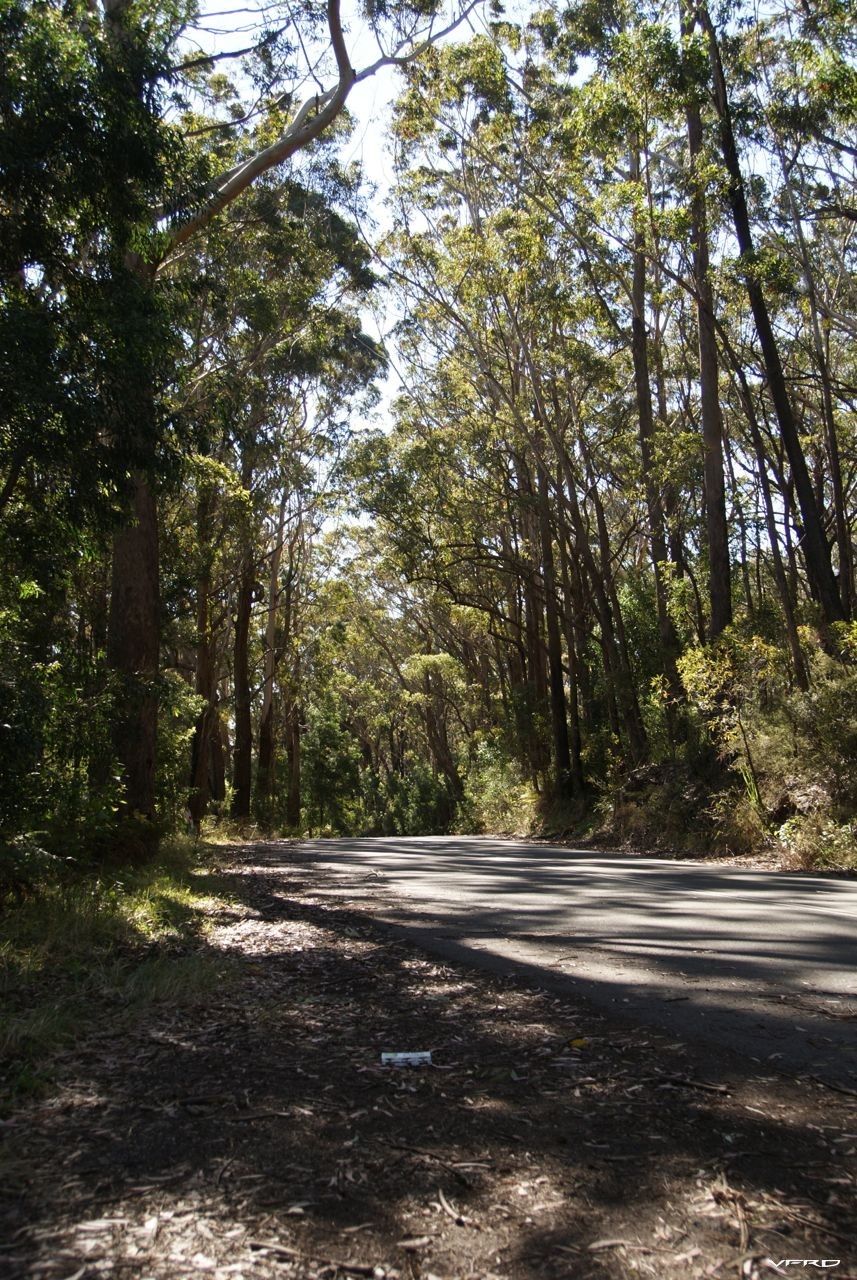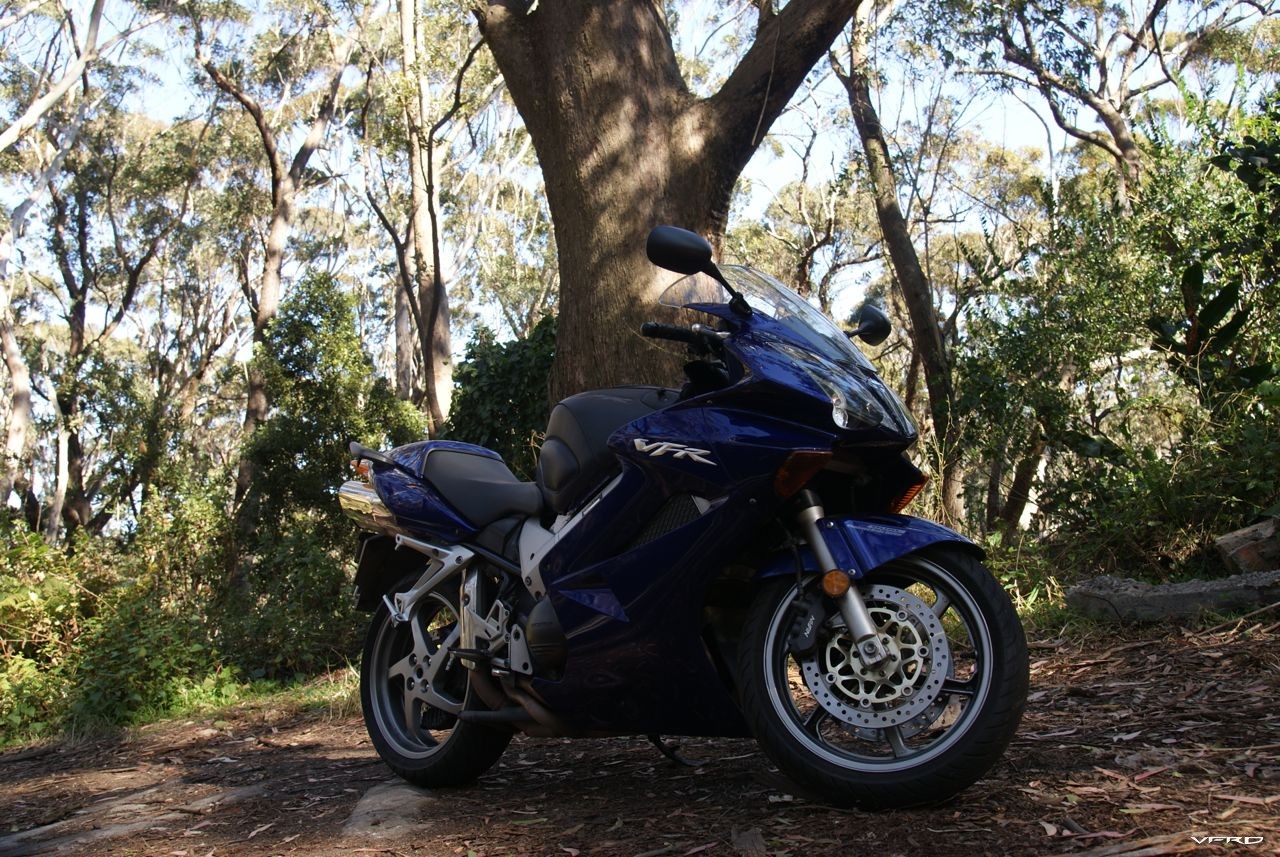 Coming home on the freeway it was clear that I wasn't riding right. I struggled with confidence even on this flat top and was slower than much of the traffic on several parts of the freeway. I was feeling very unhappy.
After a total of about 3 hours I arrived home safely. And to be honest after the way my ride went, that is probably the high point of the day.... making it home safe and sound.
So what happened in the ride? Apart from the idea of the square front with a little overinflation (I'm talking a single psi or two) I think my own state was a major player. I realise that I'm actually really tired, I didn't feel it when I woke up, being fresh and awake with a good breakfast. Its also been several weeks since my last ride, so some skills perhaps a little stale. I'm glad I cut it short, but I probably shouldn't have left in the first place.
Still haven't ridden Mac Pass!