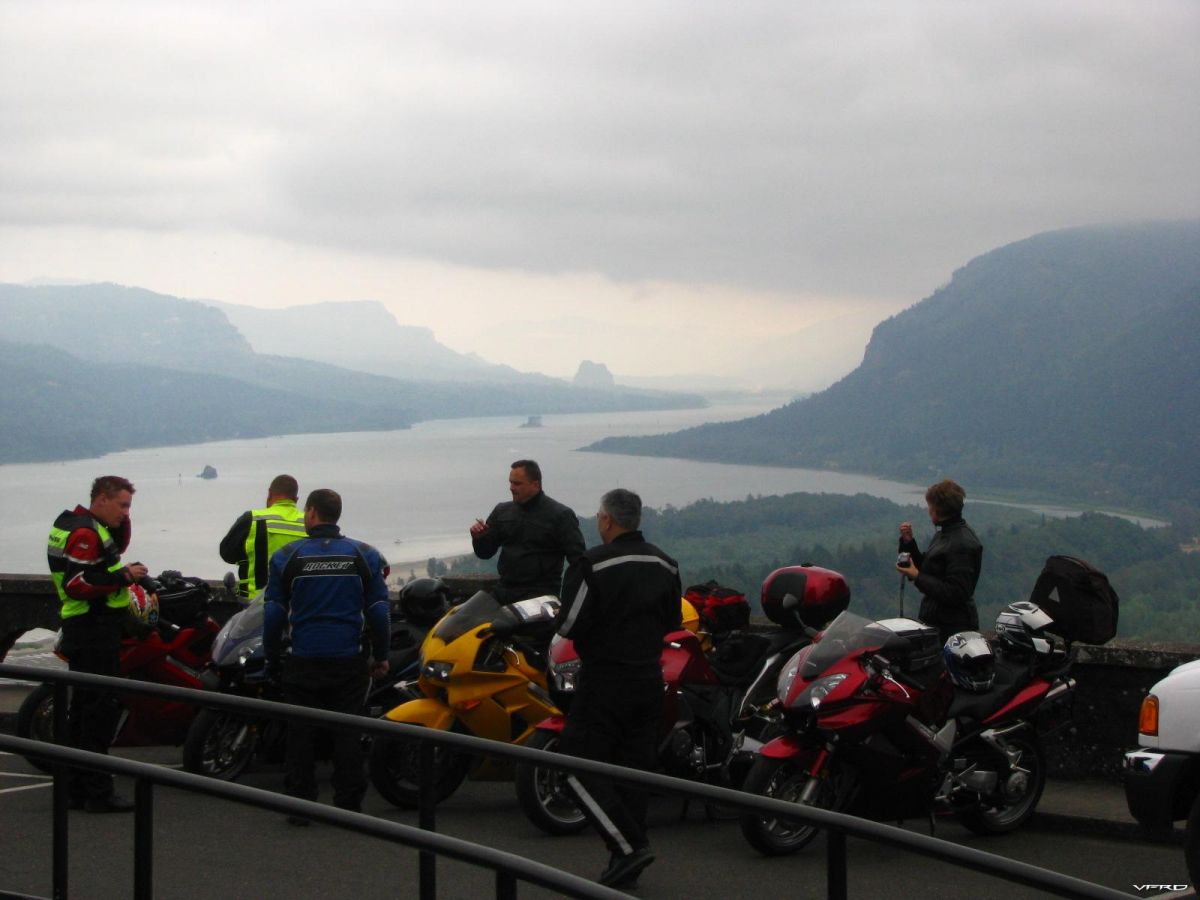 Pacific North West Meet 2010 Columbia River Gorge on the historic scenic Hwy 30
I spent the night before the meet in Boise at my Uncles place - he fed me steaks and diet Dr Pepper. It was nice to catch up with him again since I maybe see him once a year during the holidays. It was a cook it yourself deal which is perfect since I like to cook my own steaks - that way nobody can take the blame for it being over cooked or raw but me. It was a smidgen too raw on one side too. Oh well, my old man called him and told him I was supposed to be there Sunday instead of Monday so him and his girlfriend went all out - and then I called him from Jackson to tell him I was gonna be there on Monday, JUST LIKE I SAID I WOULD in the message I left him the week before. Dad got it all wrong. Oh well the steak was in the fridge and booze in the pantry - which I stayed well away from. I am a shitty drunk, especially on the hard stuff.
It was alright we watched the Jets and Giants on Monday night football playing in the new shared stadium in New Jersey - how does that figure? Is a rename in order the New Jersey Jets vs the New Jersey Giants? Heh we had a good laugh at that one - since both of us are really Broncos fans anyway and half assed fans at that.
So he wakes up at 5am with his casual western work wear for his job as a computer programmer for the State of Idaho - he wont own a computer at home since he has to type on one all day long he hates them! I can see why he likes it there in Boise its a nice place, lots to do, good roads, small town but not too small, outdoorsy and very friendly people. I have yet to meet an unfriendly Idahoan yet! I am sure there are some and they are probably originally not from there.
I call up Maddog who PMed me about riding out to Troutdale together earlier in the week, I called the guy since he left me a few messages wondering what was going on, and we decide to meet in the morning at the rest stop along the interstate at the state border in Ontario OR. So I pulled out of Boise around 7am and headed west on the long strait road to the interstate - on State Street it was a 15 mile long road to the interstate and it was busy the whole 15 miles. I should have gone south and got on the interstate soon but I did not have on my magic traffic goggles - so how was I supposed to know? Then of course as always when your on a schedule the interstate absolutely must have a 15 mile long road construction project going on that shuffles traffic all to one side of the highway. Nothing like seeing the country side behind an 18 wheeler smoking diesel fuel. I get there at 8am on the frickin dot and no Maddog? Ok so I wait he said 8-8:30? Then 8:45 rolls along and I say well 5 more minutes then I am leaving - and here comes a yellow 5th gen with a guy on it in the most faded stich I have ever seen! He could win that aerostich contest they have at the ugly boring rally they have. Hes got on some soft bags and top bag - and hes all of 130lbs if that. I am thinking hes got at least 150lbs less haulin than I - I hope I can keep up. Then he says "I am slow" Yea I have heard that before and ....NOT!
Off we go into Oregon and as soon as we hit Vale we had to roll our clocks back 20 years to a time when gas was pumped by an attendant at the gas stations. Where the insides where lined with wood paneling and nothing was labeld - no rows of fancy drink coolers - no fancy neon signs - or multi flavor soda dispensers - I really felt like I had stepped into a time machine in some of those places he took me. On some of the stops we had to get off the highway and drive into the town behind some back alley and find the only gas station for 30 miles. If he hadn't of known it was there I would have never found it. Maddog, he says we will fill up at every stop cause you never know when these back country places will be open. Eastern Oregon is about as rural as it gets. I can only think its a product of the state law that requires a gas station attendant to be present to pump your gas. It negates the all night - pay at the pump - do it yourself thing thats for sure and if Bubba is sick today well I guess you just close down for the day leaving a community undeserved for its gas needs! Oh well the Gov-a-mint knows best eh? Shoot, I had to get used to waiting in line for gas in Oregon - all I can say is IT SUCKS! Half the time they just said "go ahead man"! After waiting for 5 minutes to get his attention. Nope I did not see any female attendants - not sure if that is a law too. I did meet allot of anti gov-a-mint folks in Oregon though and well no wonder! Like I said IT SUCKS! Let freedom ring and let us pump the darned gas please!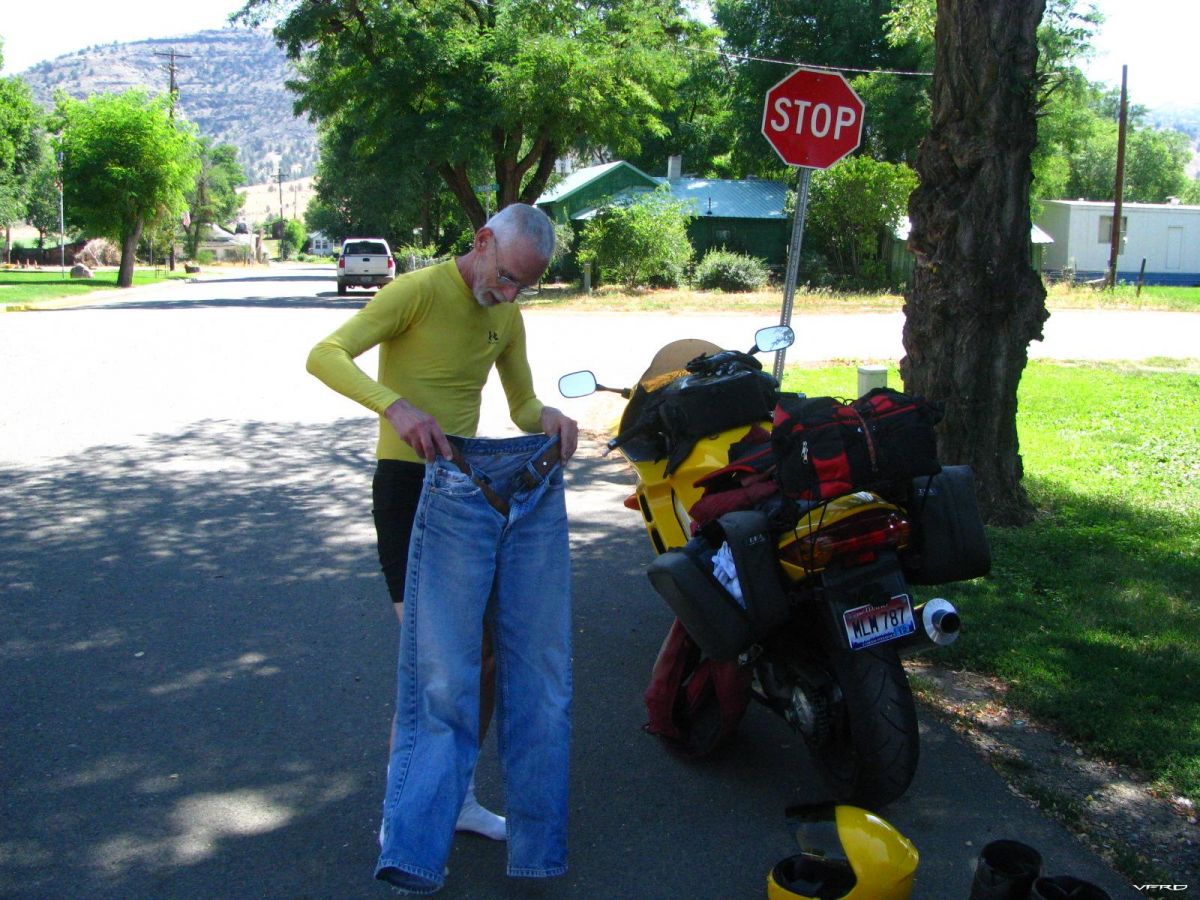 Maddog suffering from the Oregon Heat shedding a layer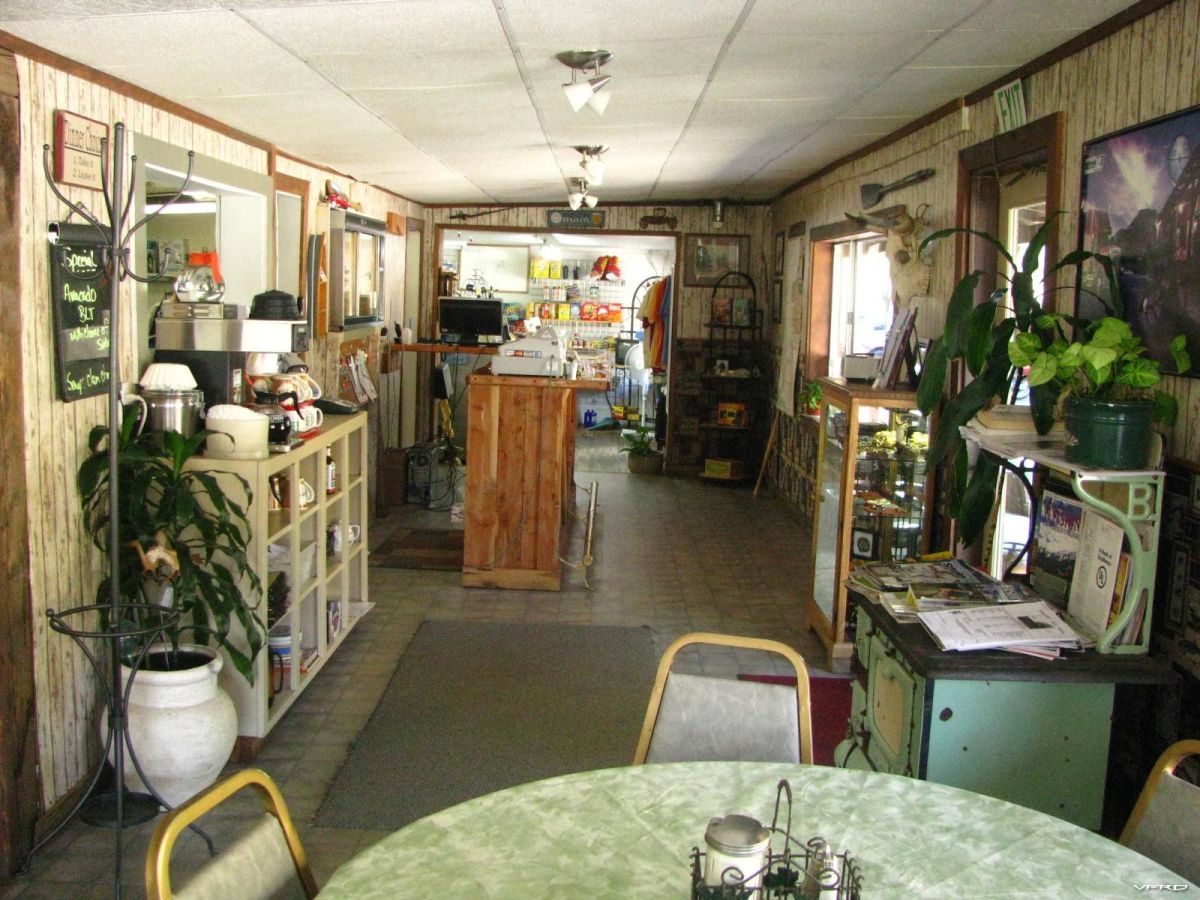 Service Creek Café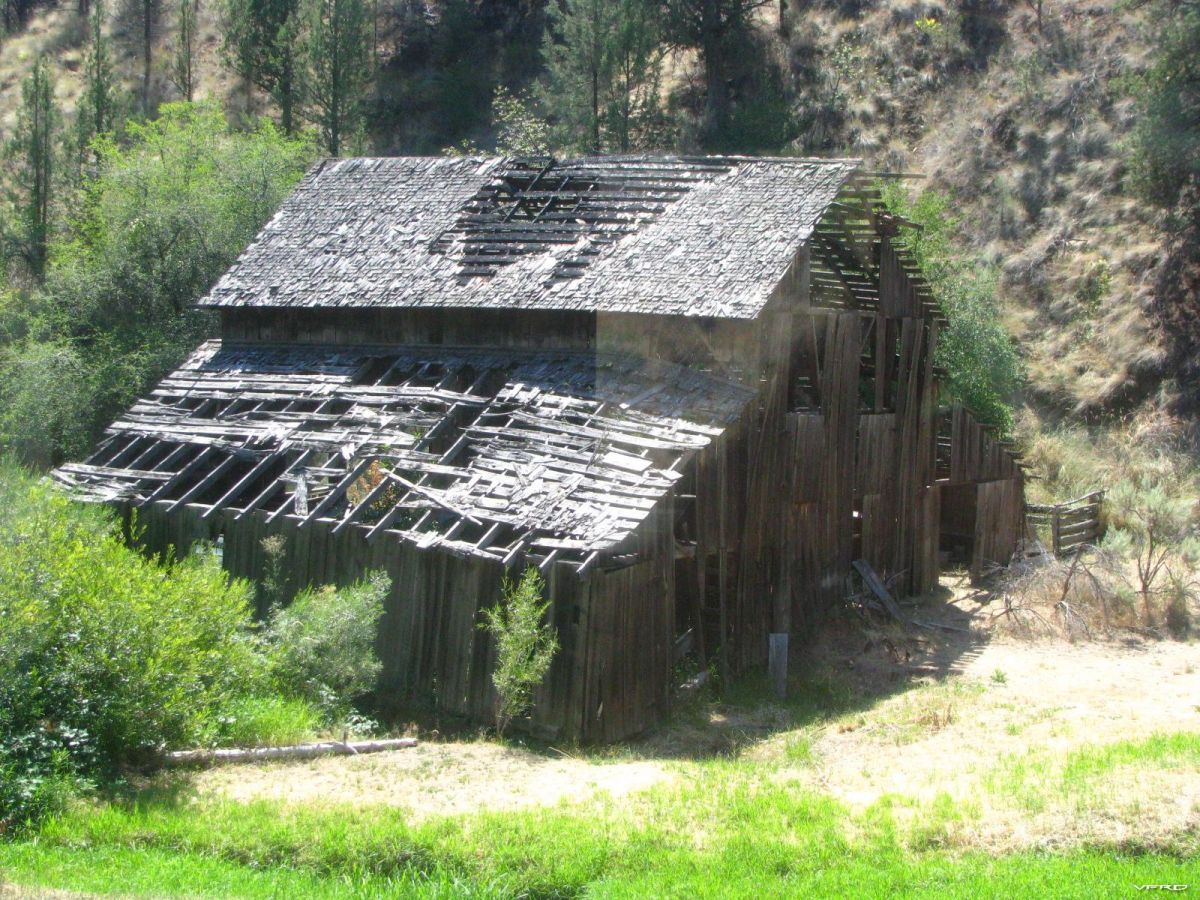 Dilapidated Barn viewed from t he Service Creek Café
So we headed out from Vale and made our way to Unity and I tested this "I am slow" declaration he made, in some tasty sweepers and NOPE - DOES NOT HOLD WATER! I calculated it in my head and found that 1) those chicken strips he had on in Ontario have somehow mysteriously disappeared in the last 100 miles and 2) he seems to be able to accelerate at a very steep rate compared to me? I had to conclude at this point that Maddog was full of shit! He ain't slow! It was like Shamu trying to catch up to Dani Padrosa! I mean look at the guy he cant be much bigger than Dani Pedrosa!
So I figured I was feeling good about the bike the day before when I was railing it solo, but when your riding with other riders all that changes and the doubt creeps in along with some anticipation of whats to come especially if your riding with somebody you don't know. Its only natural to want to keep up - but having put on more then my share of miles on a vfr I think I can honestly say "F that" to myself and go at my own pace. If its fast enough then good, if not well I am sure they will wait for me at the next turn. There were a couple of times Maddog stepped away and I let him go cause I was liking the roads. Sometimes you get caught up and don't look around to see all the good stuff your missing - wow this was some pretty country in Eastern Oregon. I like how they make roads that follow rivers and creeks, its a natural rhythm to the road it just flows like the water does. Maddog pulled off at Unity and told about this great country road 20 we were going to take at Bates and take it all the way up to Long Creek. He said watch out for the cattle grates, but he mentioned nothing about the clods of dirt all over the road, we soon were on it and I found I could just keep it in 4th gear most the time and modulate the throttle well enough to power out of the sweepers, deep ones that make you lean more at the end and they just kept a coming! I was having a blast on that road, keeping him close this time I was in my element. I put my foot down on the chip seal and sure enough it was solid and no loose stuff, it was time to rip it. Pretty soon though the road stopped the chip seal and it looked a bit glassy in the shade, I know its just an optical illusion but for me it was enough to slow it down a bit. It also had some tar snakes on the north side so I let Maddog go again. I can't count the number of times I just had an odd feeling about a road and slowed down only to find my ridding buddy on the side of the road! Too many times I don't know this road but I know whats good and whats not, tar snakes are not good! So yea I slowed down.
We rode for a few hundred more miles and then the heat started in on us, Maddog had to peal off some layers and then I saw I was dealing with a very lite rider in front of me. I thought this darned 1200 cant keep up? Whats going on..oh hes not very big thats why! And he doesn't have much packed with him either. Ok 400 cc's is not that much of an advantage in this situation especially when the bike sort of limits the power in the lower gears too.
Toward mid day I felt I could keep up - and he wanted me to lead but my gps was all goofy - telling me to turn on dirt roads and pointing me in the wrong direction, I ended up just shutting off the route cause it had recalculated it all, then reloading it to fix the errors. Not happy with this replacement zumo garmin sent me, its a lemon. It takes 15 minutes to draw the maps - always shuts off for no reason and wont power back up. Darned thing, I got tired of fiddling with it. So I just let him lead. I usually lead all the time at home, mostly actually with my buds. Some of my buds prefer to lead its all good I don't care. I don't mind leading if I know where to go. I tend to use the rear brake allot so it bugs some people before entering turns, a habit of dirt biking It involuntary mostly I don't even think about it, and I don't jam the brakes just lightly put my foot on it and thats it. I usually just unplug my rear brake light sensor so it don't bother people, they say to me "your brake lights on but your speeding up"? Yea I know! I wouldn't do it if I could train myself out of it. Thats just the way I ride, 300,000 plus miles and I am habituated.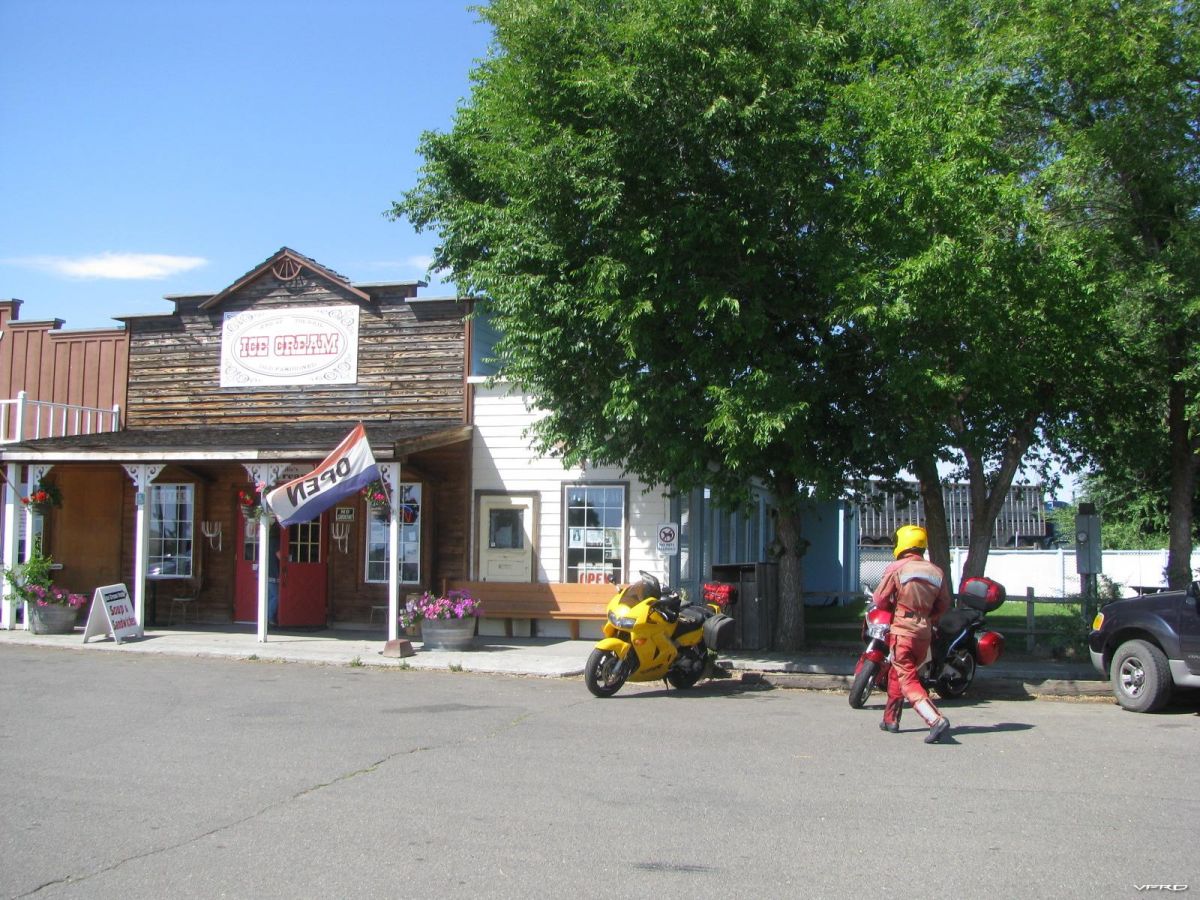 Shaniko Oregon Maddog and I were standing in the lawn sprinkler cooling off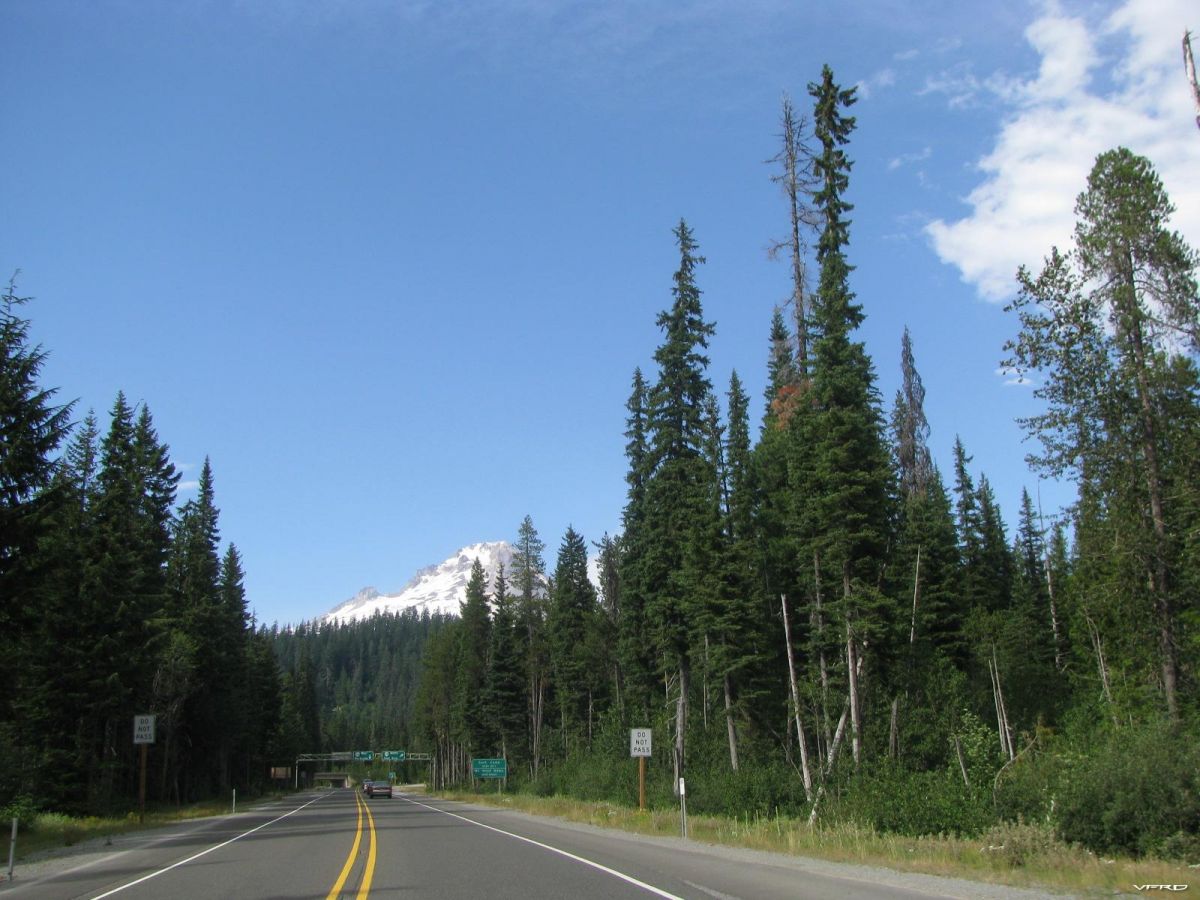 Mt Hood snapped a quick pic from the road
One more gas stop in Spray then we hit some of the best turns of the whole day, just west of spray there was a good pass and then at Antelope a very tight twisty section that I was able to record with my contour hd camera.
http://www.vfrdiscussion.com/forum/videos/491/antelope_shaniko.mp4
There were great roads all in that section of road, up until mount hood then we slabbed it into Troutdale, I took the lead for the last 100 or so miles into town since I had a radar detector. I saw a few cops and they lit me up, I slowed down in time and kept on going. It was a good day or riding.