Just how much does top gear cost these days?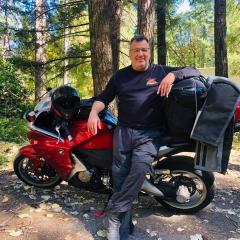 All dressed up and no bike to ride
Yea you can say I went all crazy, as if Paris Hilton were to suddenly become a serious motorcycle sport tour rider! Scratch that I wont have no usless mexican rat dog yapping away with its head sticking out of the top box, I said serious sport tour rider! Yea I got my overtime sorted and worked some extra hours, and a generous tax refund resulted in some new gear for this year. I retired the old stich, sold it actually to a fellow rider I know from work, he needed gear - I had it - it fit him - cash was exchanged!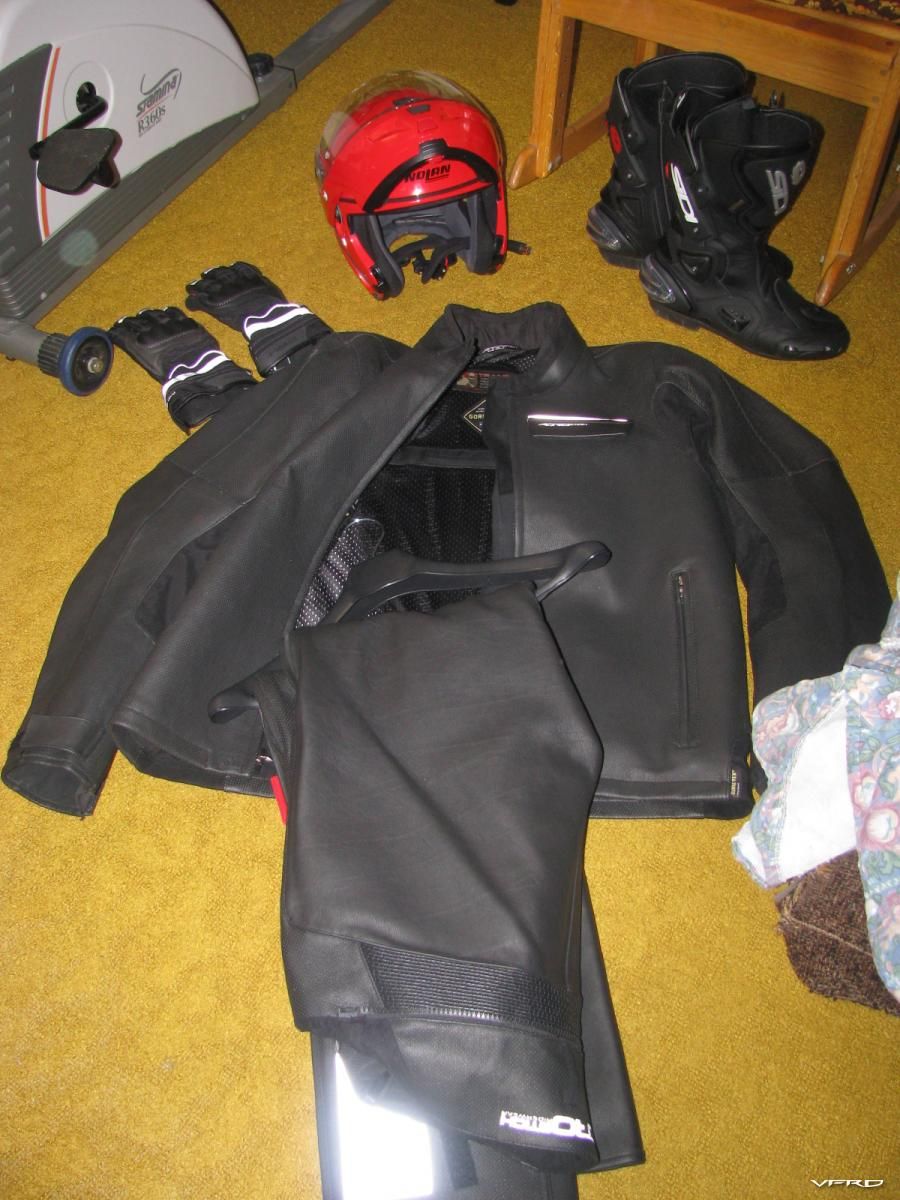 All New Gear Transit suit, Sidi Boots, Held Gloves, Nolan Helmet
So what does a serious sport touring rider want? I want a fricken leather suit! The textile stuff is nice, but man is it dorky! I want that mad max leather suit that just says "yea I live out here get out of the way"! Ok I have to back up a bit I still opted for a bit of dork - the Aerostich transit suit. It has the dorky visi strip on the back and legs, but its not drap olive and with goofy colors. Its black, traditional leathers black. My old roadcrafter was looking rather orange in the shoulders from taking a pounding from the sun, and a few bumps on the dirt bike, a backwards flip over on the piggy going up a steep ravine I ended up in the scrub weeds on my back and upside down with my leg stuck under the bike. Scared the crap out of my riding buddy cause it looked like the bike fell on me but good boots and the stich well... they are expensive for a reason, they work!
I wanted the same functionality of the stich, I could live with a little less with regaurds to a two piece instead of a one piece but still I wanted it to be WATERPROOF. If anything experience says "your gonna get stuck in a fricken downpour" I know this! I have ridden in at least 12 of them, 200 miles of a 500 mile ride to the Black Canyon - downpour. Riding BR's brothers bike to Nashville from Robbinsville - downpour. Riding 1-40 in Oklahoma City - downpour. Yea I get rained on alot. This Transit suit is water resistant leather and its got a gore tex liner - its waterproof! All sorts of breaktroughs in leather technology this suit is micro perferated to release water vapor from the body and to cool off, impregnated with a reflective black die that reflects 15% more heat in the hot sun than standard leather (look at the top pic of me in the suit - it is reflecting the light of the flash). Big ass standard rear vent keeps you cool! No underarm zipper though, like the Roadcrafter? Oh well. Its got a front zipper too I suppose !
Boots I have been using goretex waterproof touring boots for years now, I always wear out the shifter support leather, they pad it with foam and it tears through? Alpinestars waterproof touring boots. After reading about BR and Veefer800canuke breaking legs with boots perhaps I should get some real sport boots! I need waterproof cause - you know. Hey SIDI mades a waterproof sport boot! YEA got those
Waterproof gloves, got some already - technic gloves but man are they stiff and the liner is too thick I have no feel and no flexlity. The answer Held warm and dry gloves - geez but the price! More overtime!
top it off with a Nolan flipup (bought last year actually last season) and I am ready for a 2 week adventure out to the south for the Texasmac and beyond, hopfully the ozarks ride too.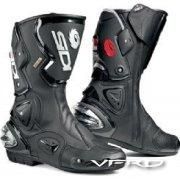 Vertigo Mega (wide sizes) Gore-Tex Boots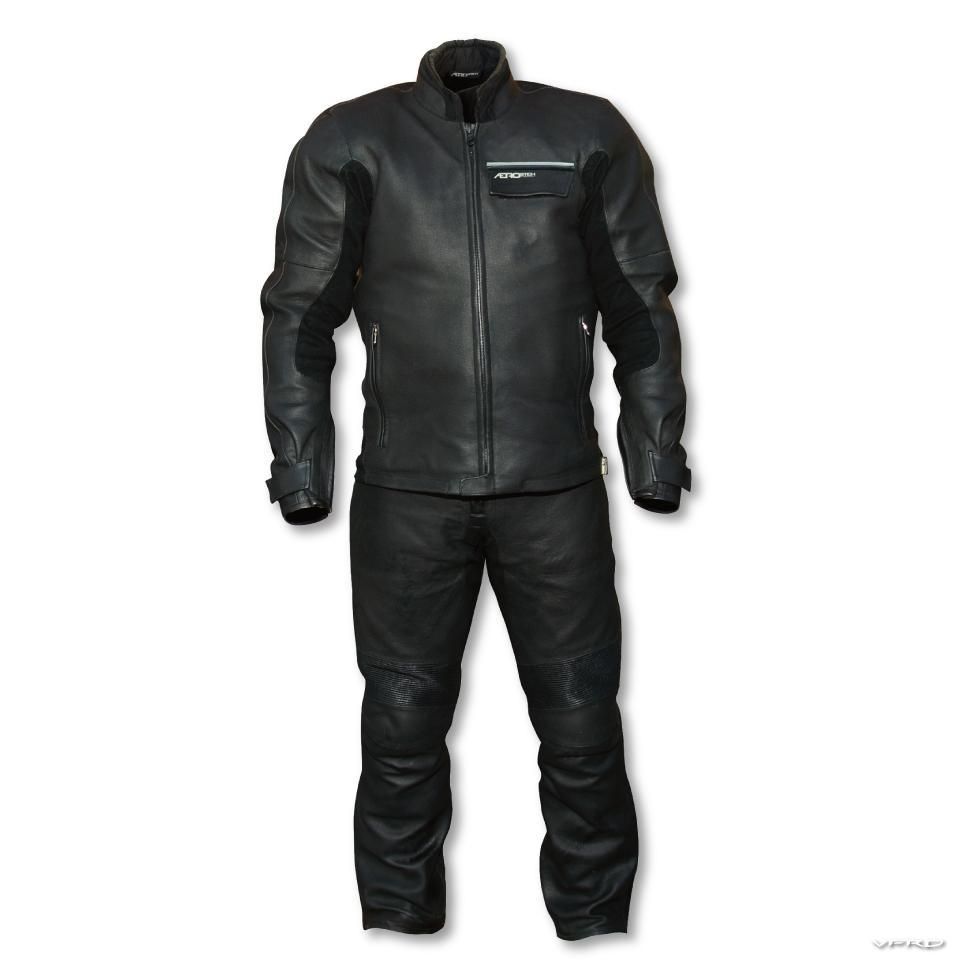 Aerostich Transit suit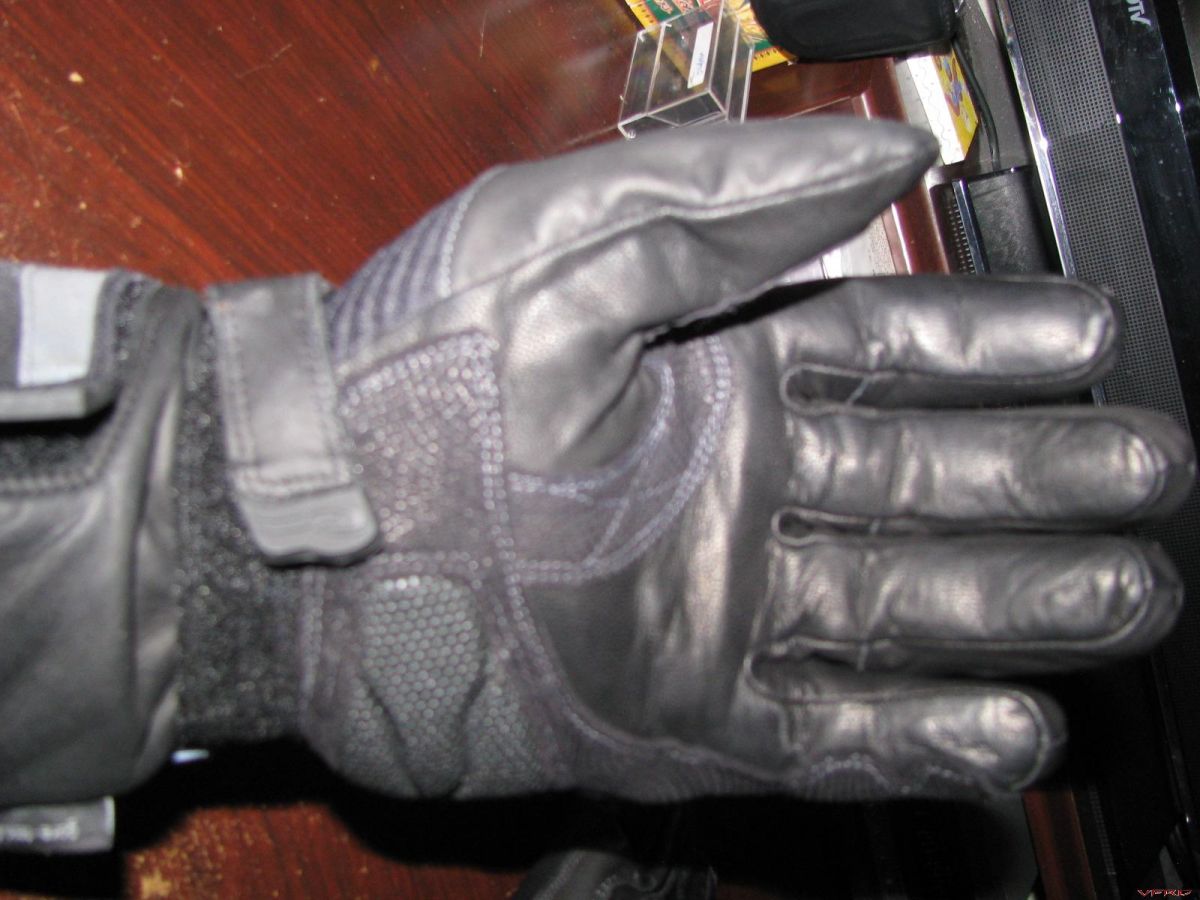 Held Warmn'dry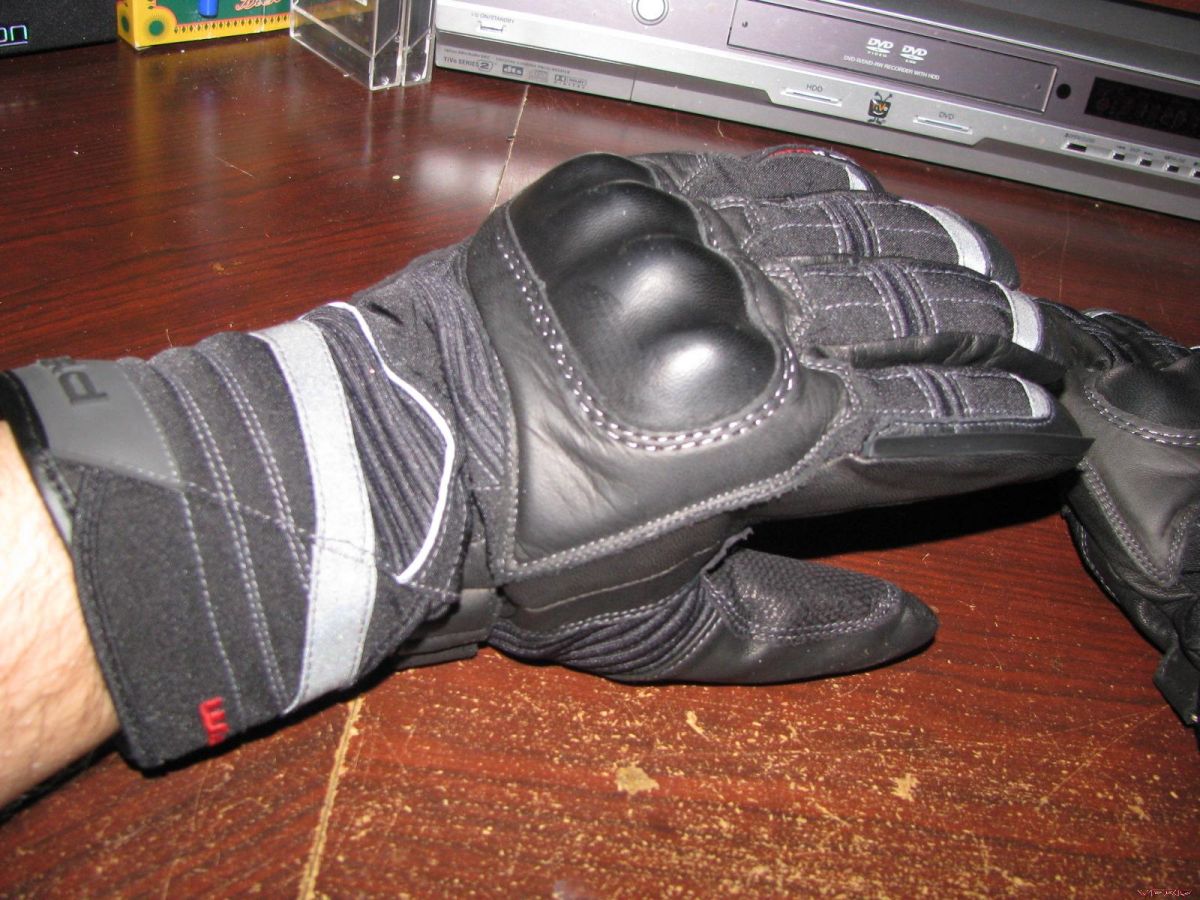 Held Warmn'dry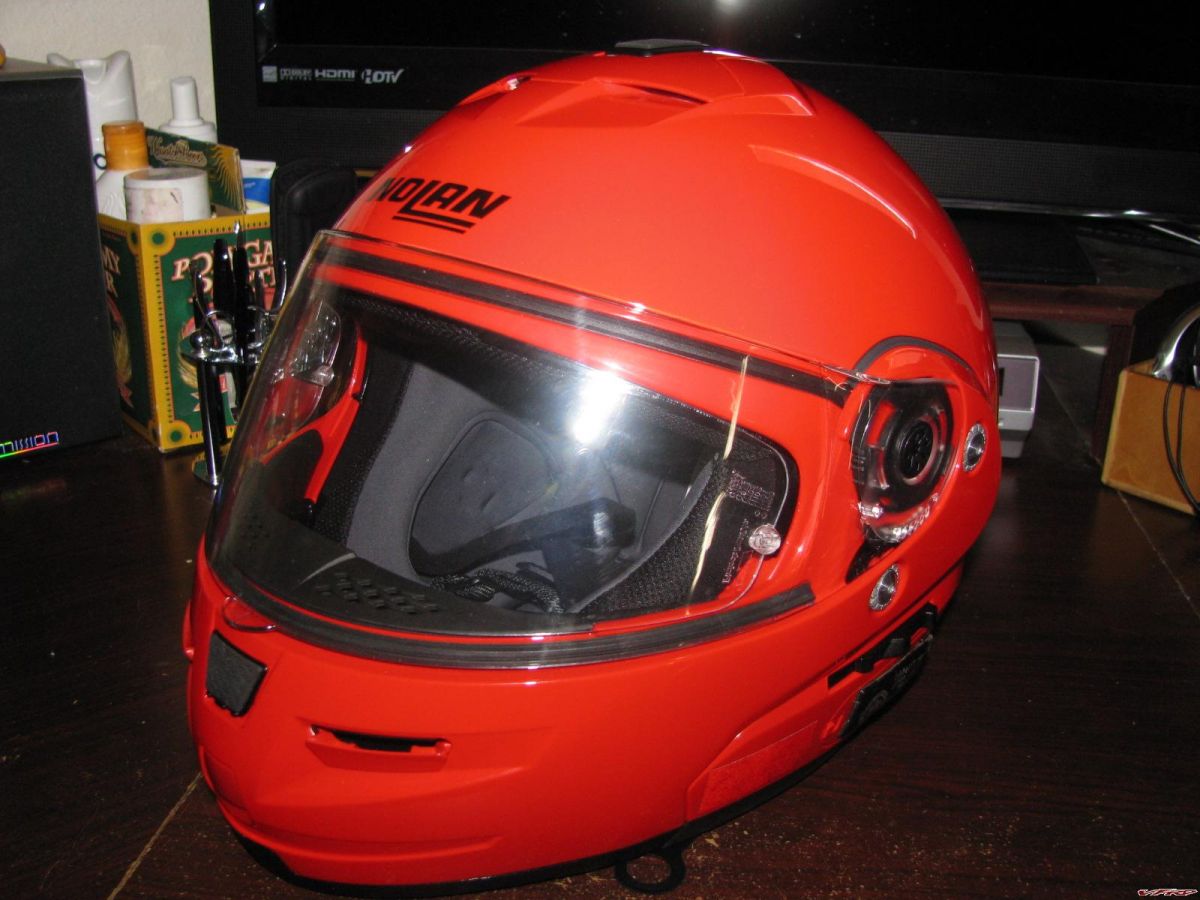 New Nolan N103
Oh and a stich silk scarf to keep my neck warm and unharmed by new leather. So how much did Paris spend? $2700 over the last 2 years on gear, recouped $500 for the stich, selling more gear too on ebay. OWCH. Addin a couple of coolmax shirts, patagonia wickable, wickable underwear, wool socks, and a Gerbing heated liner (also last year).