I Went Out For An Expensive Ride
---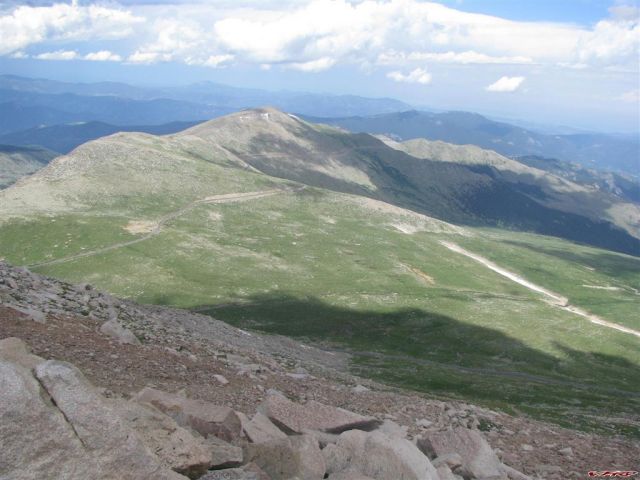 MT EVANS
I took a look on the internet for the weather this break, I call it that since I don't get weekends off. Sunday 70% chance of rain, Monday 30% chance, Tuesday 80% chance of rain. Well thats a no brainer go for a ride today or get wet. 30% chance of rain means that your going to get rained on but only for 30% of the day! I stood outside my shed and pondered which bike to take, the XR or the VFR? I wish I had taken the XR now since the VFR would get me a nice fat ticket going up Ute pass. State Pat Troll says I was going 67 in a 40 and that it was 6 points for that! 67! thats walking come on (I say to myself in my mind - since I don't ever argue with cops)! He cuts me a break and writes the speed lower by 2 mph so that the ticket drops by 2 points to a total of 4! Then he tells me if I send it in by mail by the date on the paper its only 2 points. I am thinking well I never once got a blip on the radar detector - and I know it was on, and I know State Pat Troll uses radar I am thinking he might not have had it on! I don't know maybe I should take my chances and go ahead and appear for this one.
So not even a half an hour into my ride its already cost me $160 for the day and I have yet to gas up. Oh well, I head up Ute pass a slower speed with my tail between my legs and bugged eyed looking for cops around every tree and every corner. I turned north at Woodland Park to head up Deckers road into Pine - my usual route when heading north into the mountains. Boy as soon as I started down the hill into the twisty part the road turned from fun to dangerous. There was gravel in all the turns from heavy rains, then when I rode past Trout Creek I ran into several road crews clearing out debris and land slides from an apparent heavy flash flood. They had dirt piled up in mounds along side the creek like a dike and it was all over the road, bits of trees and other debris piled up along the road side for the next 12 miles almost all the way to Deckers. I could see where half of the mountain had slid onto the road in one place and they had heavy equipment out to clear it out - already done I could see an arroyo that was 12 feet over my head where they had cleared out the part that slid onto the road. It was bad I am amazed the road was still there. On past Deckers the road was in typical shape, lots of gravel in the turns where the dual wheeled yahoos who live around there spread it all over the turn cause they cant seem to keep those pickups on off the shoulder of the turns. Its always like that so I take it really easy there all the time.
What surprised me was even more road crews were out on Horsepower hill, apparently the creek on the west side of the hill had overflowed over onto the road and it was a river there for a good mile or so, they had piles of washed out trees piled up 10 feet high, trees that were dead from the forest fires of years past. The damage of the Hayman fire continues to takes its toll I see. I did not see clean road until I got to the top and it was clear from there on down to the bowl. I love to blast the bowl, but ripping up horsepower hill was not in the cards today.
I decided to do a scout run on one of the routes we are doing for the summit meet, Mount Evans, I rode up Shadow mountain road, it was good, not much traffic but a little. I got stuck at the end where it turns from Shadow mountain to Brook Forest Road, I am not sure exactly where it does that but it does. I was thinking it is not an easy turn off to find so my ride leaders better know the route, or have a good gps with them. It is definitely worth the extra 20 minutes to go that way, either that or suffer behind the shuffle of traffic from Connifer to Evergreen. I never ride that route if I don't have too, way too slow for me.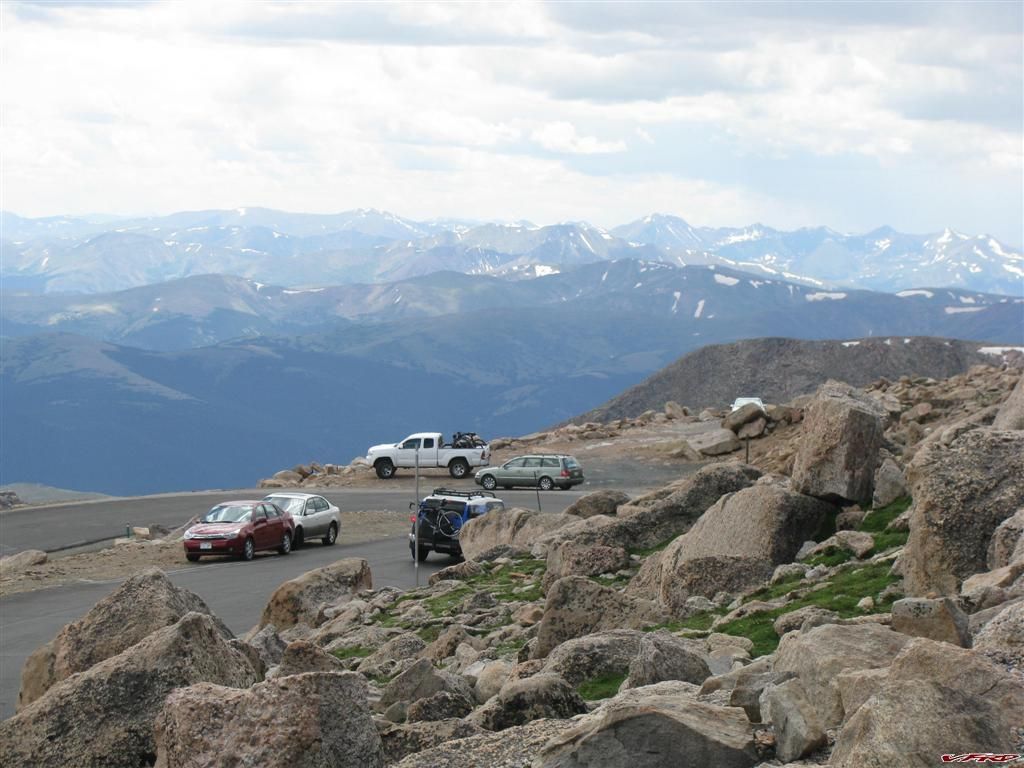 The westward view from 14,000 feet Mt Evans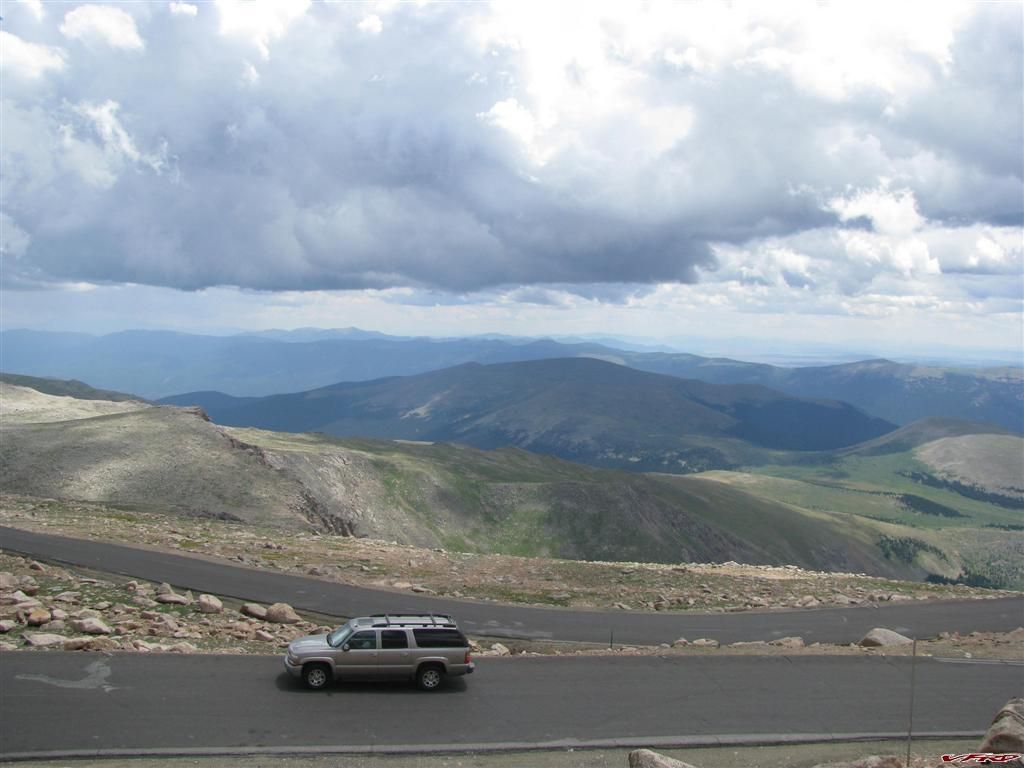 South Pikes Peak is like a ghost silhouette in the rain cloud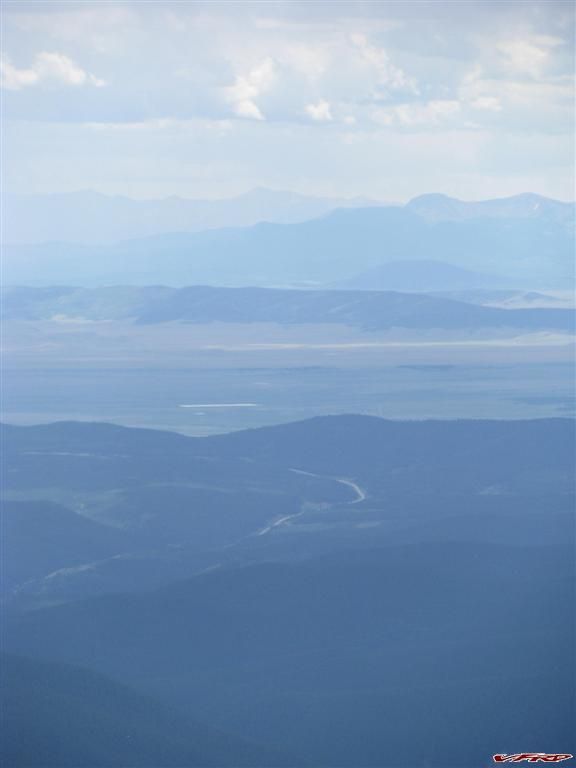 Kenosha Pass from 4000 feet above it and 10 miles away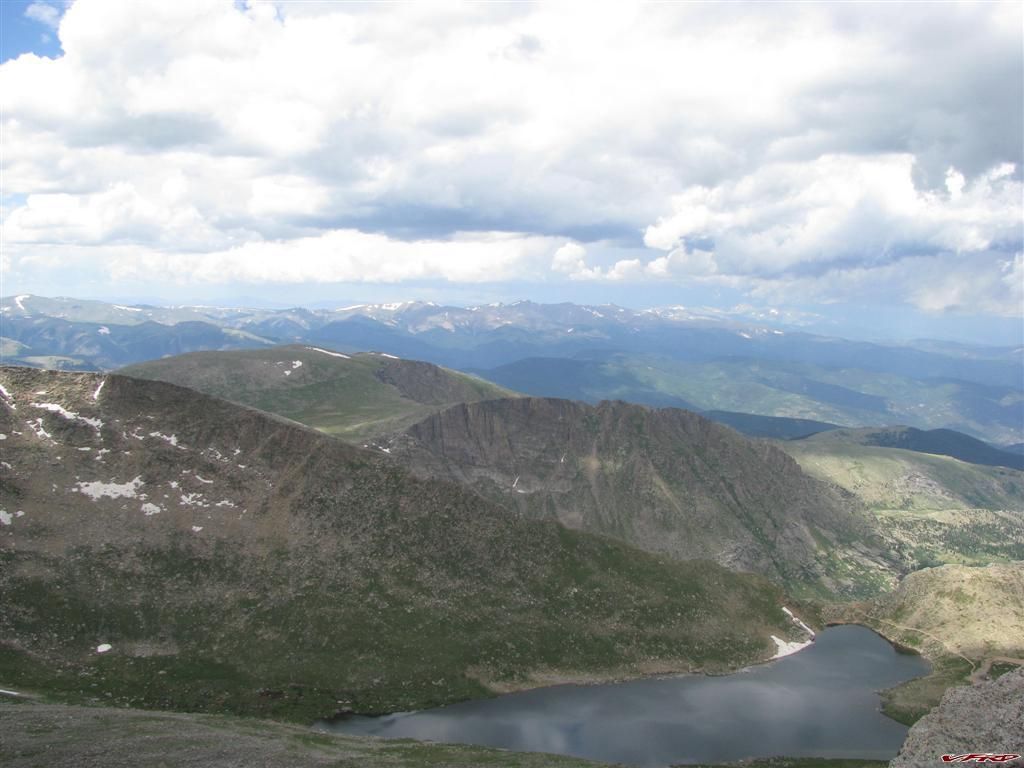 Summit Lake 1000 feet down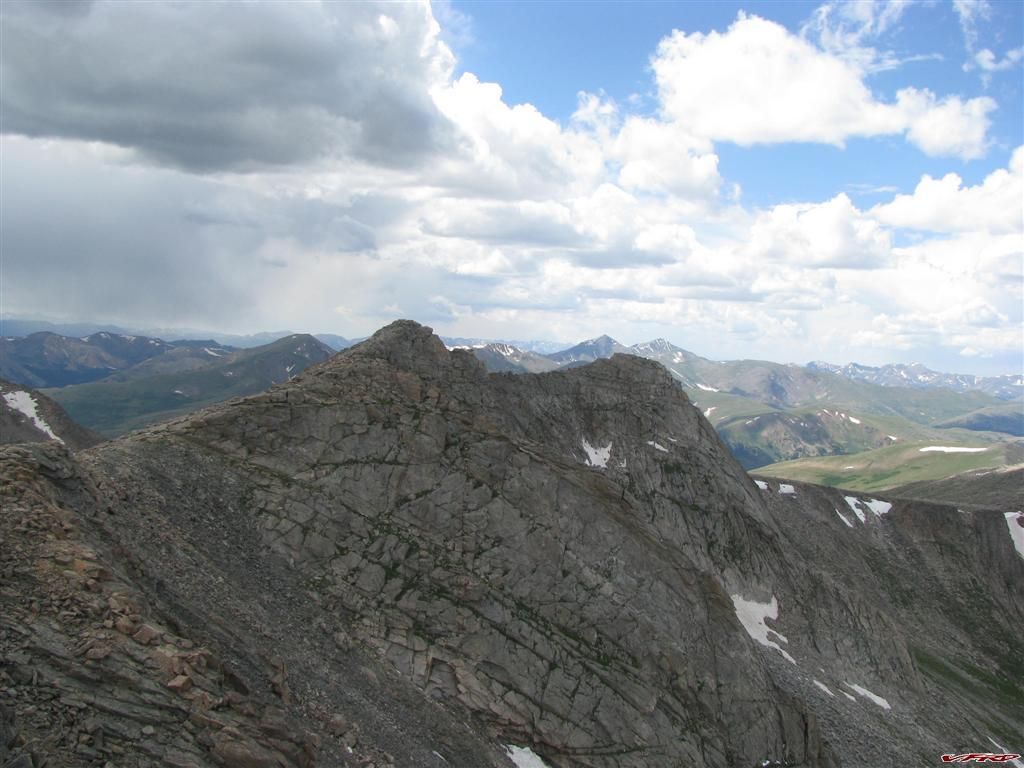 The Sawtooth from up close Guenella Pass is just 2 miles strait west of here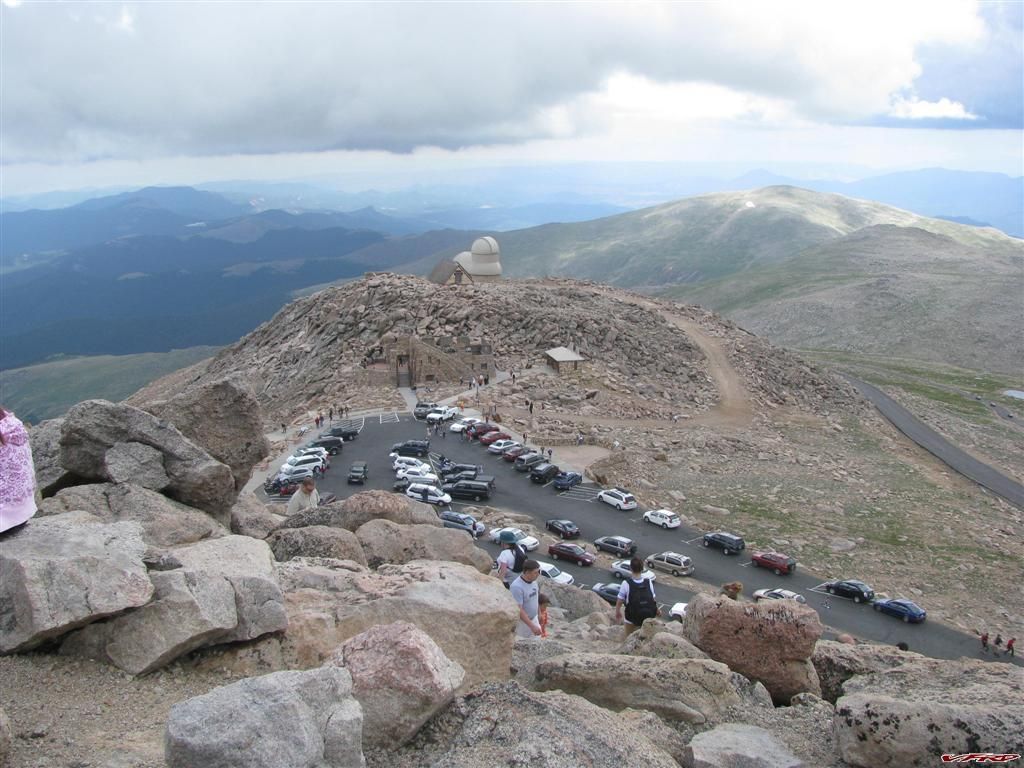 Mt Evans Summit Observatory parking lot you can make out my vfr on the left hand side - never seen this many people out on a Monday before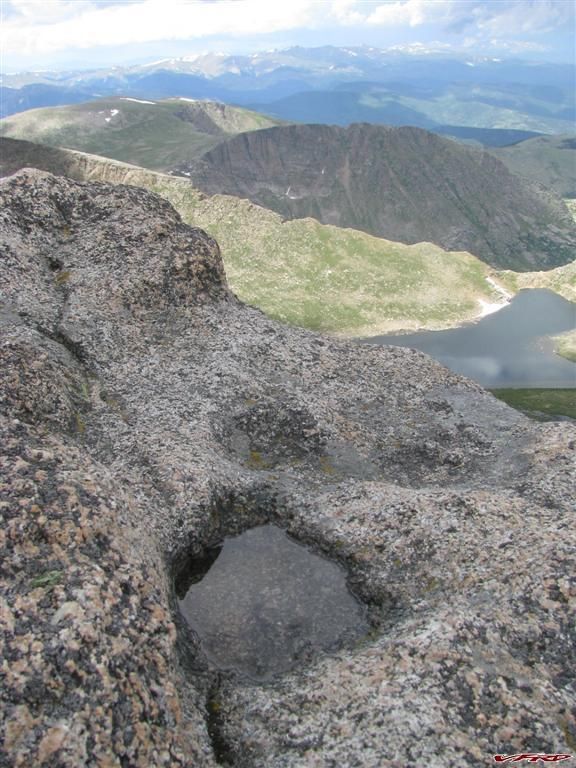 A pool of water summit lake and Saint Marys Glacier put into perspective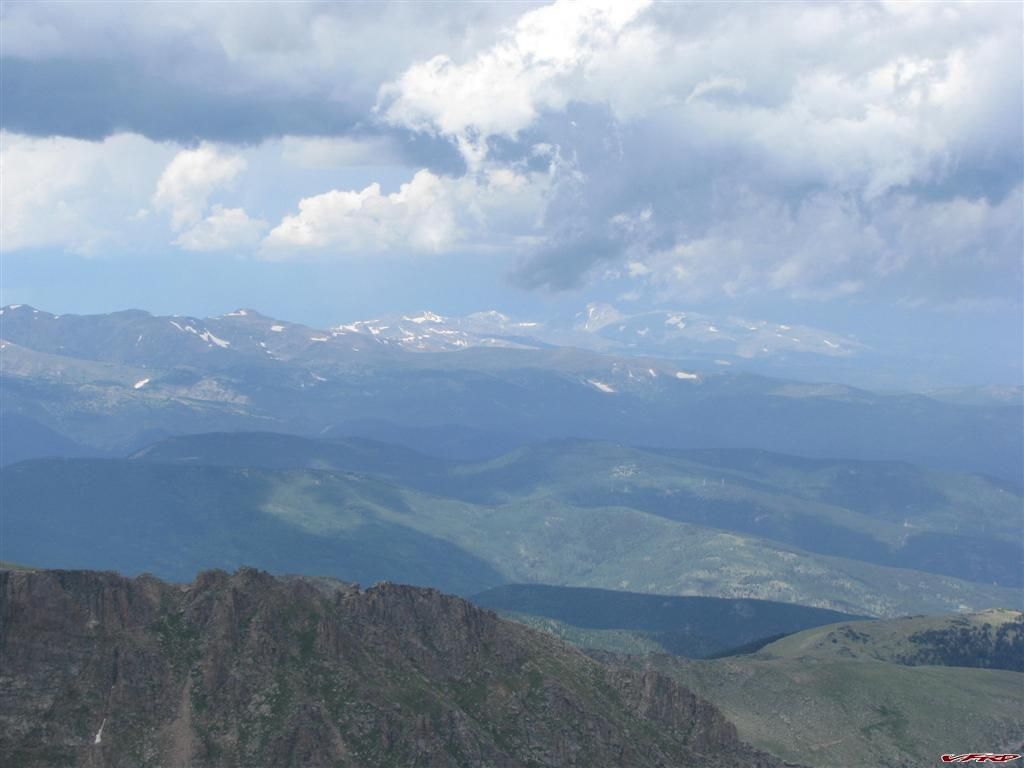 Saint Marys Glacier to the north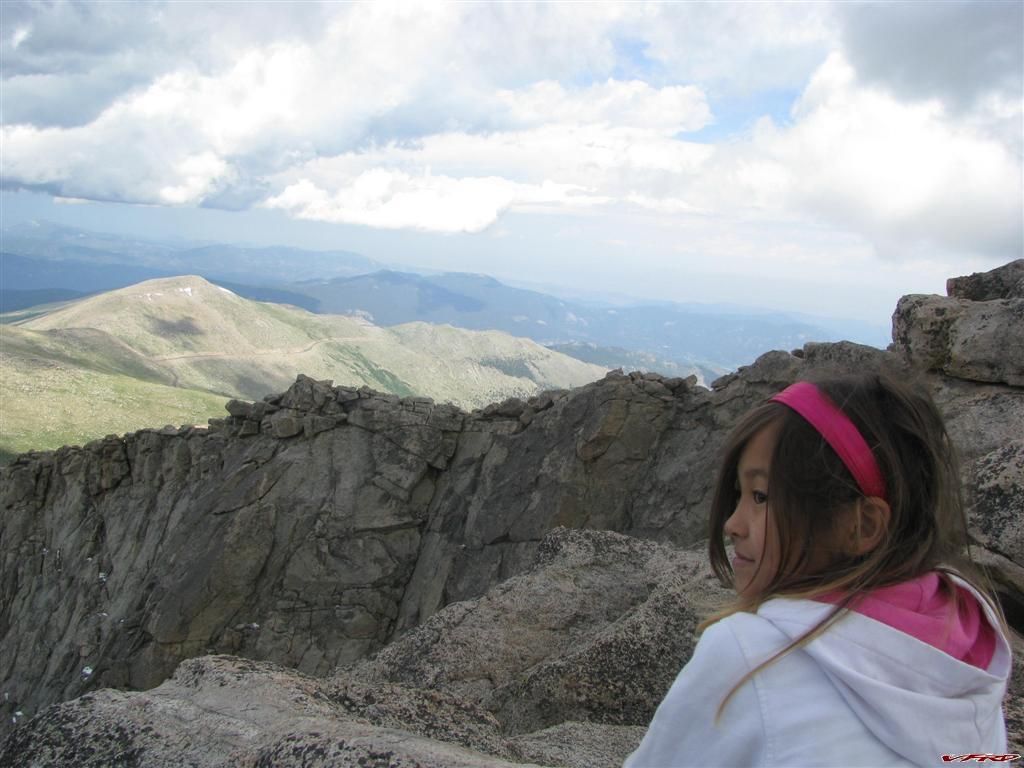 Friendly little girl sitting on my rock taking pictures I suddenly feel two little hands grab my shirt - I turn around to see this little girl help herself up on my rock by grabbing hold of me and standing up - I don't blame her I had the best seat in the house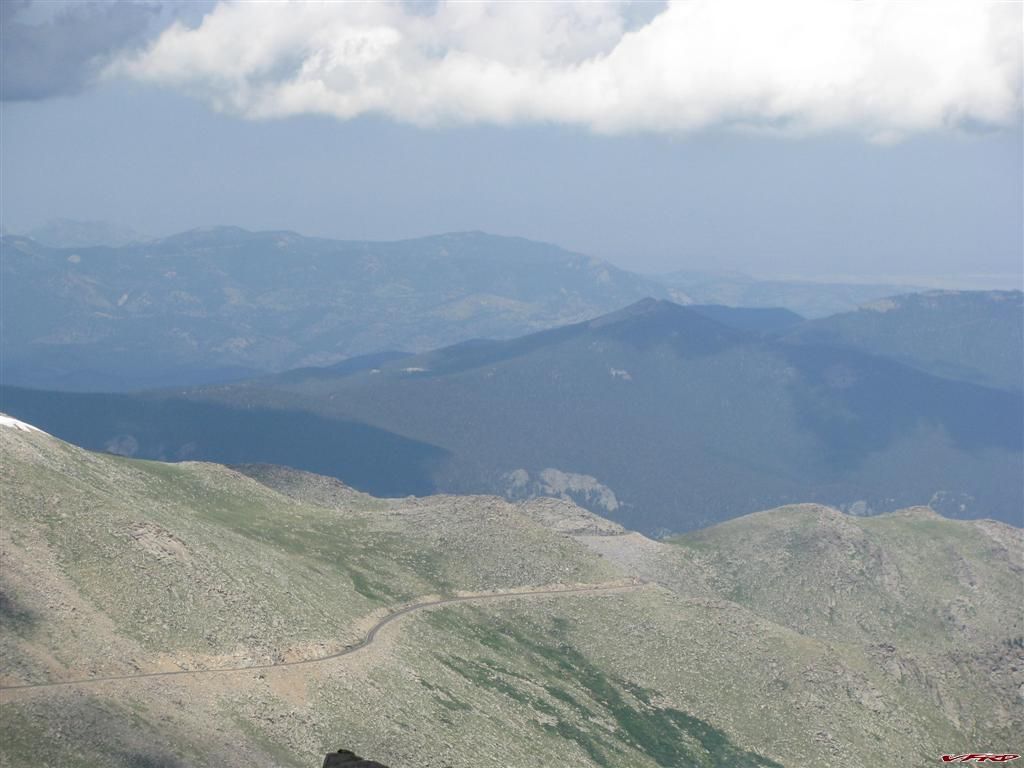 Mount Evans Road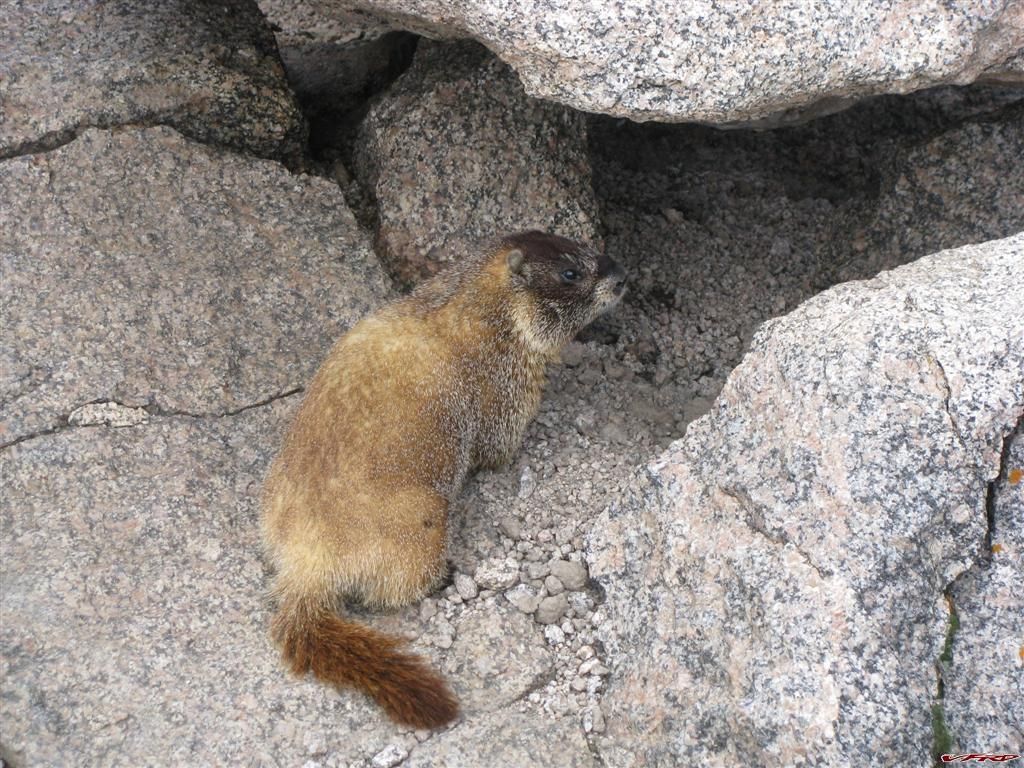 A Marmot this one was kind enough to stand still and pose for me as I dug in my pockets for my camera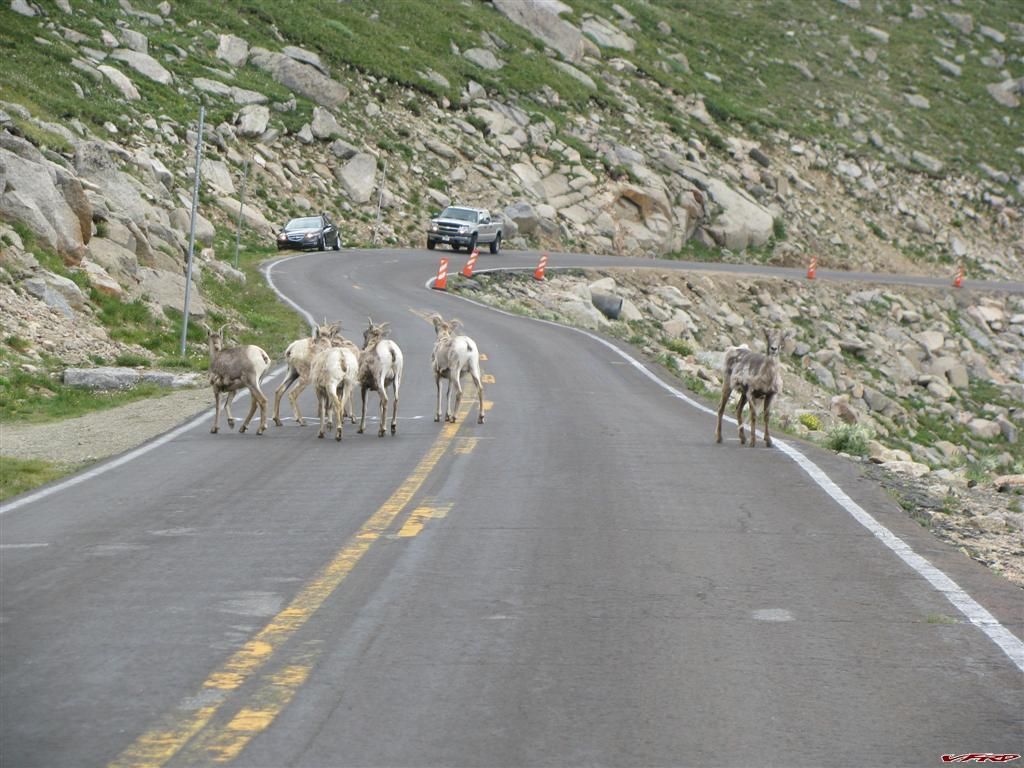 Colorado Big Horn Sheep the matriarch stands watch as I snap a photo - I had to give my horn a toot so that they would clear the road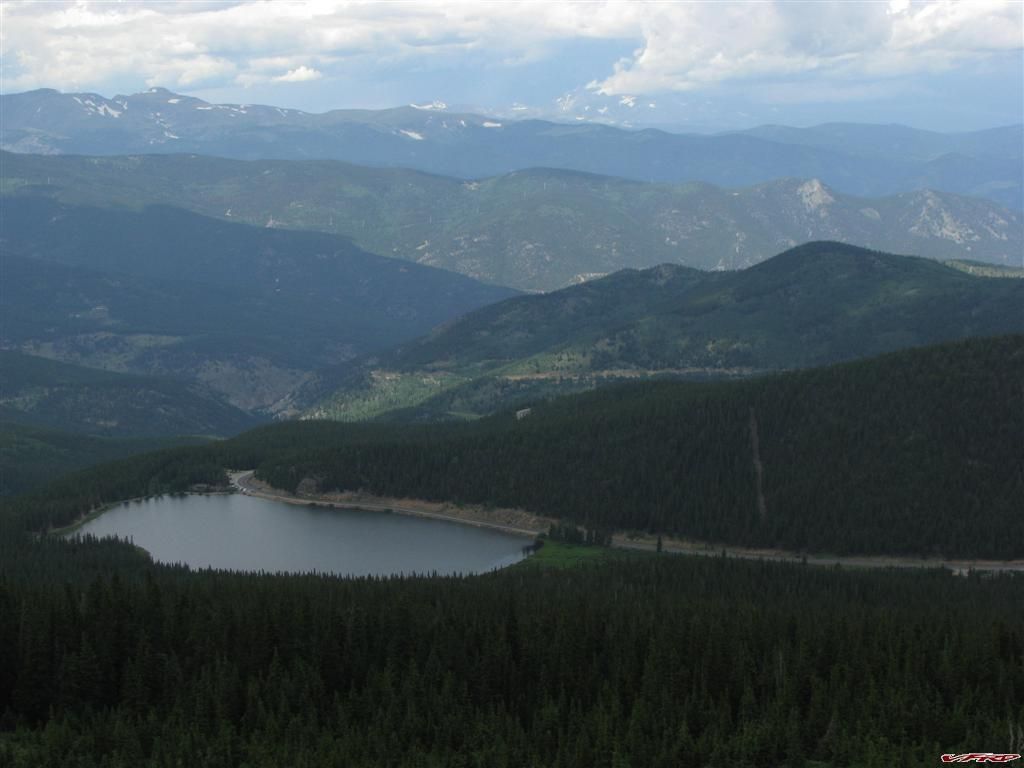 Squaw Pass Echo Lake you can see it wind its way down the mountain to Idaho Springs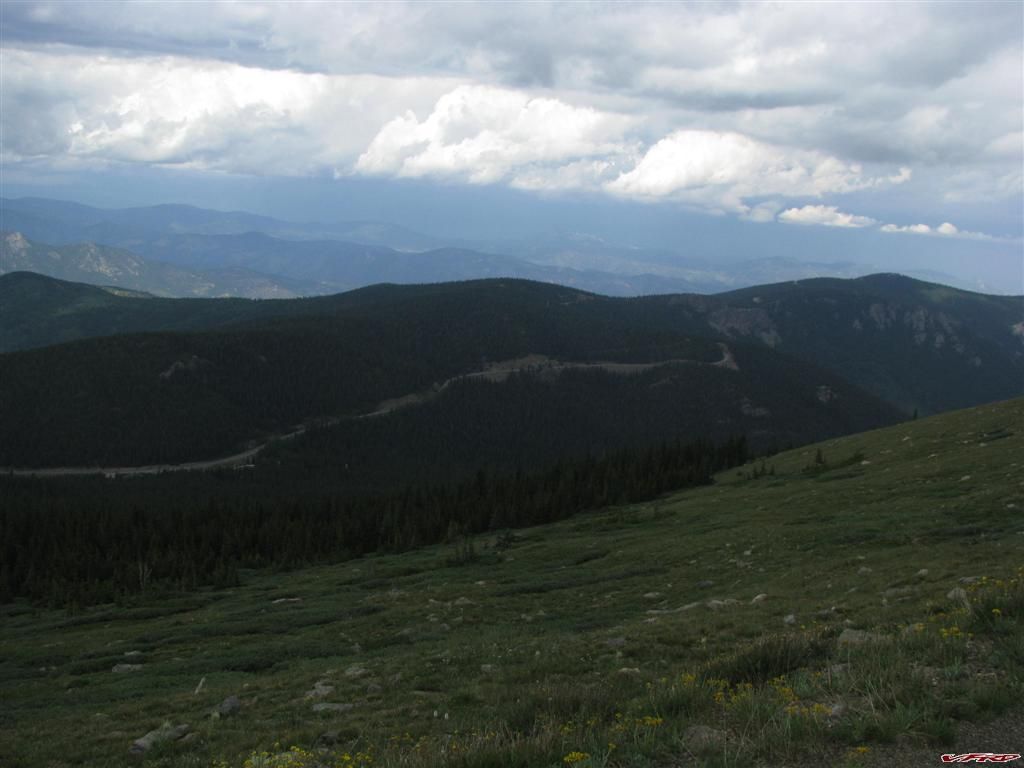 Sqwaw Pass coming up from Evergreen
Riding home I had finally caught up to my 30% of rain in Kittridge, I rode down from Kerr Gulch road, another road on our path, again not easy to find from Kittridge its a little goat road for the first mile or so going up the hill its all recycled pavement smashed down with rollers and then its brand new pavement another mile or so up - one of those roads Busy Little Shop would say is a "little leprechaun road" it starts off as then it gets good the further along you go.