I've had the harbor freight bottom bead breaker unit bolted to a crating pallet for about 5 years and did the rest of the tire change by hand with tire spoons with lots of physical effort. Last year, I finally got the m/c tire upper unit when it went on sale but was disappointed with its lack of grip and how easy it would scratch the rims. I tried a couple of possible solutions posted on the interweb but without success. After getting a set of carrozzeria wheels for my RC51, I knew I'd
have to
find a better way. I went with a set of mojo blocks and the No-Mar bar. While drooling on the no-mar site, I also ordered some of their tire lube paste and spray.
Over the past nearly 30 years of street riding, I've only had a couple of flats but the gremlins came back a couple of weekends ago. While at our lunch stop at a secluded spot, the rear tire on my '51 went completely flat. Amazingly the bike somehow did not fall over in the windy conditions as it was sitting vertical on the sidestand after the 190 completely deflated to zero psi. Side note: we parked right next to a group of hardleys who left a few minutes before us but not one of them came back in to tell us......
To keep a long story short, I didn't have my usual tire repair kit and the ducati hypermotard rider with me couldn't store a bobby-pin on his bike. One bottle of goop and two cans of fix-a-flat from the closest store got it to seal and pressure up to 25psi which got me to the nearest air supply 20 miles away. YEAH!
But here are the results. YUCK.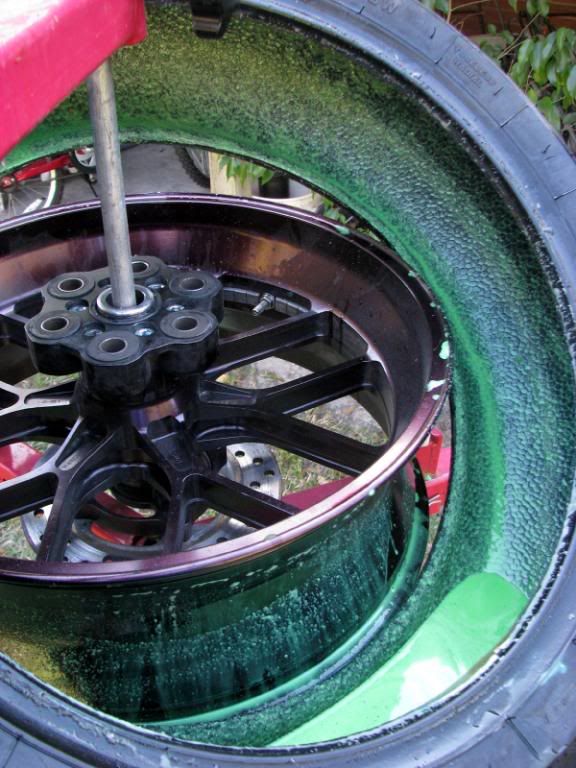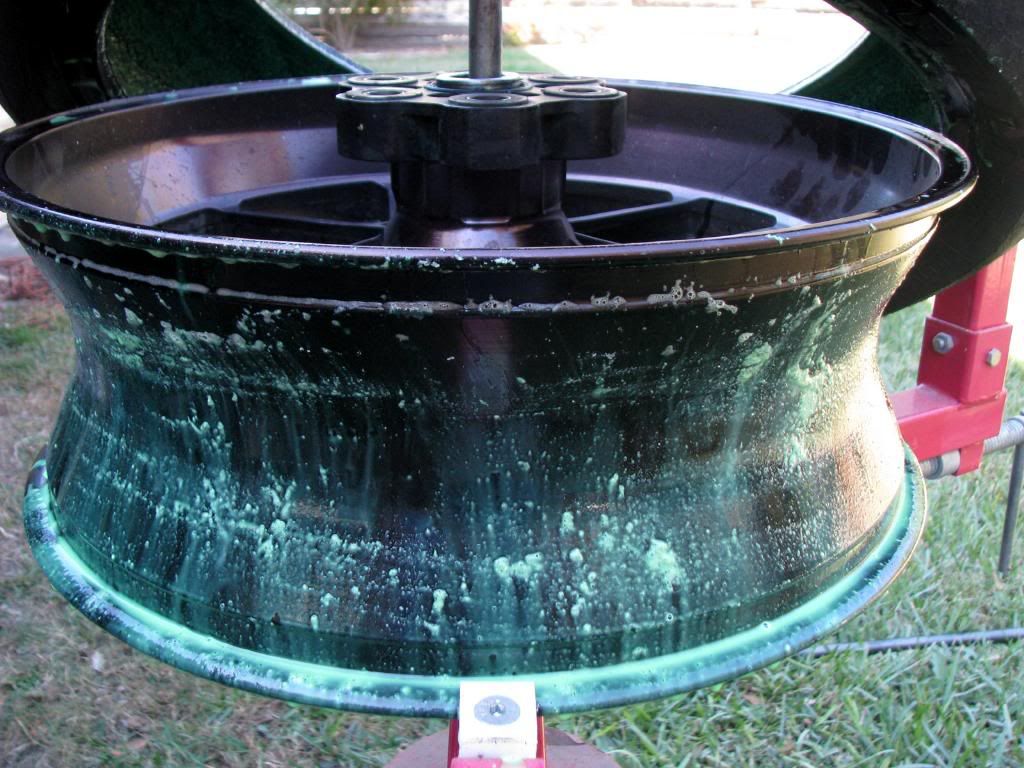 At least it's water based and washed off easily.
And the bastard culprit: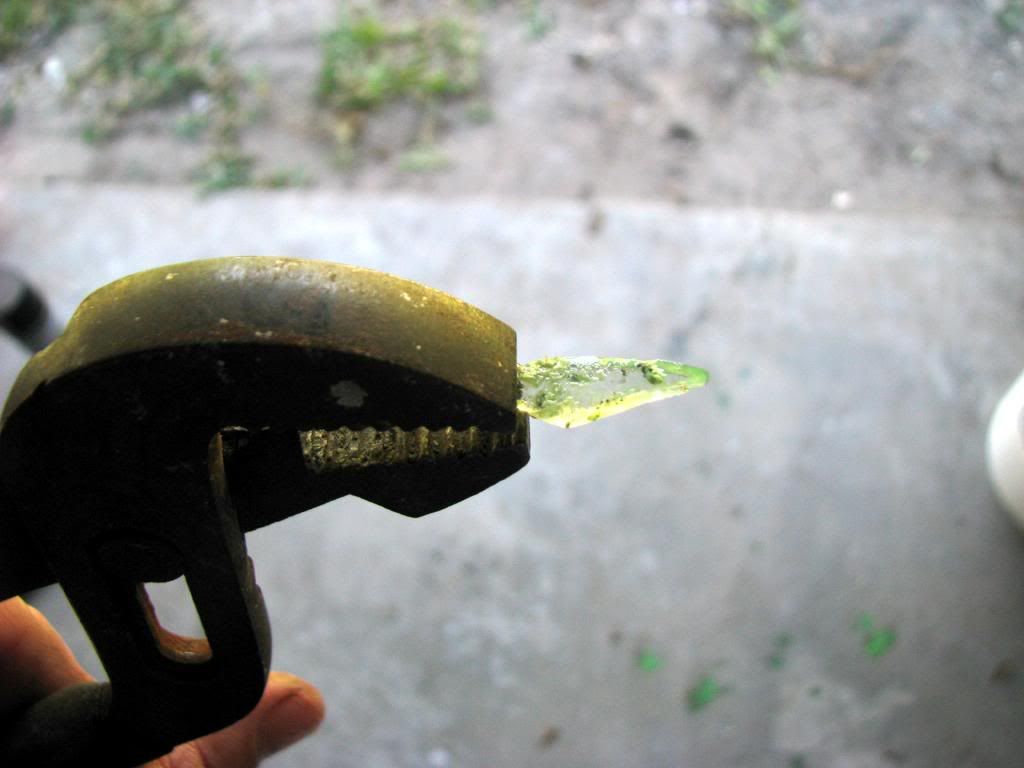 Back to the tire changer story. The mojo blocks are easy to install; just drill the appropriate size hole into the HF changer mounts for the bolts and install. 5-10 minutes, tops.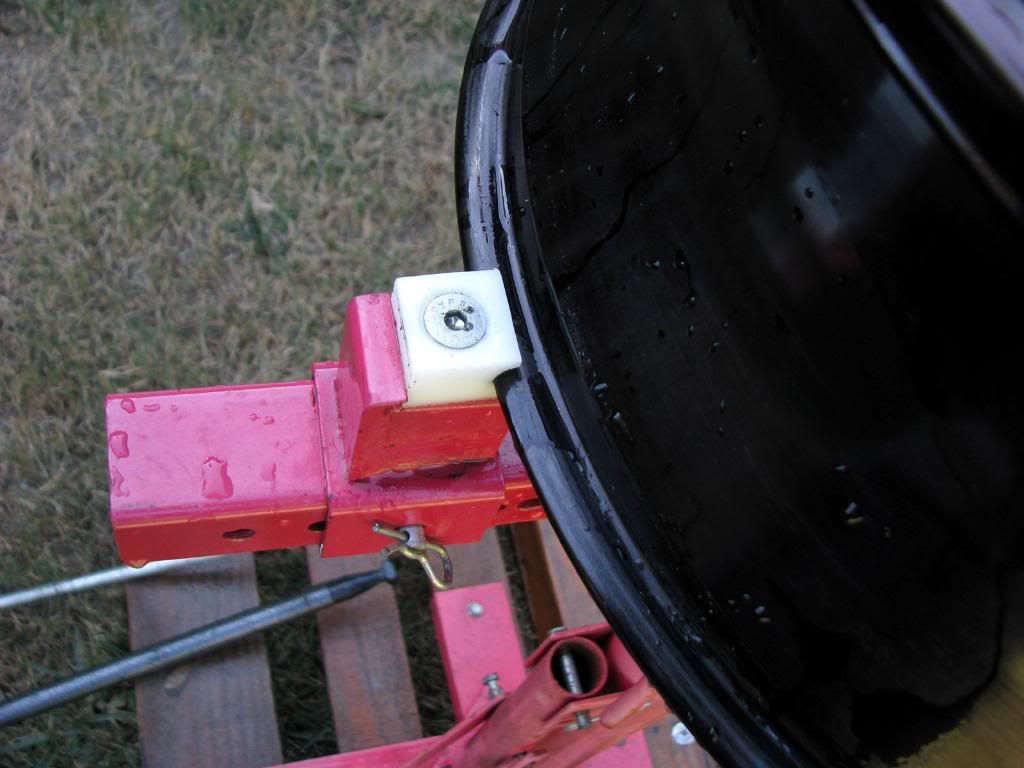 The no-mar bar came with a DVD of the same videos used on their site which is handy as a refresher but after you do one tire change, it becomes second nature. Highly, highly recommended. Sorry, I was by myself and couldn't take pics during the process but their website vids show you the same process on their stand.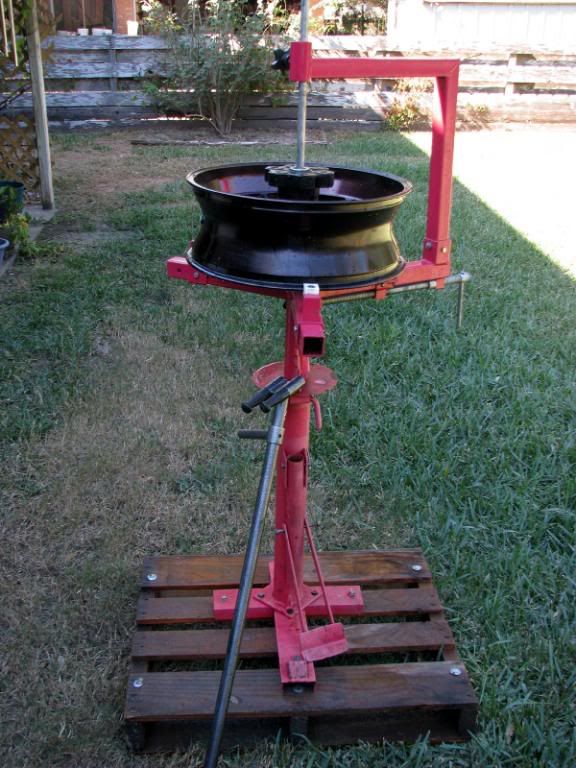 So after a very easy tire change with, more importantly, zero scratches on my pricey rim, I had to go do a quick 100 mile tire test this afternoon along the coast in the "chilly" 60 degree temps. Yeah, I know; the sacrifices I make for you guys!